Born in Missouri in 1938, William W. Johnstone dropped out of school at the age of fifteen, worked for a carnival, as a deputy sheriff, and in radio broadcasting, besides serving a stint in the U.S. Army.
Though his first book wasn't published until he was in his early 40s, Johnstone was the author of nearly two hundred books before his death in 2004 at the age of 65. Many of these were Westerns and "men's adventure" novels, but he also wrote more than two-dozen horror and suspense novels, especially during the paperback horror boom of the '80s and '90s.
RELATED: 13 Pandemic Horror Books to Keep You Occupied During the Coronavirus Outbreak
After his death, Johnstone's legacy was continued by his niece, J. A. Johnstone, who had worked as his typist, researcher, and fact-checker for many years. J. A. Johnstone also continued her uncle's outspoken right-wing political attitudes in the fiction that shares their two bylines, such as the controversial 2018 novel Trigger Warning, published some fourteen years after Johnstone's death.
Yet, Johnstone's horror novels drew fans from throughout the genre, and with the 2017 publication of Paperbacks from Hell by Grady Hendrix, there has been a resurgence in interest in "forgotten" authors and titles from the glory days of paperback horror. Johnstone's horror books get a whole section in that volume, with Hendrix writing that "every one of his horror novels is insane."
RELATED: Here's the Next Haunting Horror Book You Should Read Based on Your Zodiac Sign
"Johnstone loads his shotgun with tropes," Hendrix writes, "incest monsters, zombie girlfriends, ghost werewolves, killer dolls – and then blasts them at the reader again and again until nothing makes sense anymore."
With a pedigree like that, Johnstone's political leanings may be an open secret in the genre, but that hasn't stopped plenty of readers from finding his horror novels twisted, bizarre, and sometimes terrifying.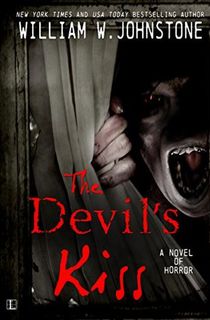 Devil's Kiss
"With his five-part Devil series," Grady Hendrix writes in Paperbacks from Hell, "Johnstone became a horror novelist." The series began in 1980 with The Devil's Kiss and follows former soldier-turned-preacher Sam Balon as he struggles against the forces of darkness. "The devil despises the Sam Balon's of the world," Johnstone writes, "and would prefer to stay away from them." But in this case, Satan has set his eye on the small Nebraska town of Whitfield where Sam preaches and has sent his forces – including the subtly-named Black Wilder – in to win it over using time-honored methods like rock-n-roll music and blood sacrifices.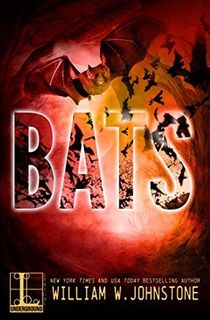 Bats
Is there anything more classically emblematic of the horror paperback boom than a book simply called Bats? I would posit that there is not. So, of course, Johnstone wrote one, in this case about vampire bats that have flown up from Central and South America, "beating their wings in time with the panicked heartbeats in the towns below." And, of course, somewhere along the way these particular bats have developed a specific craving … for human blood.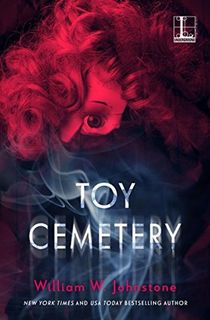 Toy Cemetery
"Toy Cemetery achieves maximum Johnstone," Grady Hendrix writes in Paperbacks from Hell. Vietnam vet Jay Clute remembers his aunt's doll collection with a sense of horror, but when she passes on, he inherits it all. As he returns to the small town of Victory, Missouri for the first time in years, Clute must face his childhood fears and the horror that is gripping the town. "Reading this book is like driving through a dust storm while in a post-concussion haze," Hendrix writes, "the harder you try to focus, the more everything slips away into an insanity vortex."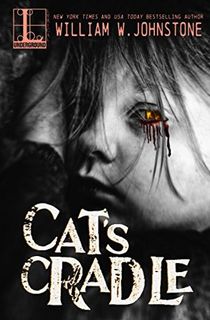 Cat's Cradle
In the first of Johnstone's two-part Cat series, a young girl appears in rural Ruger County, somehow having survived on nearby Eden Mountain accompanied only by a small black cat with eerie yellow eyes. When the children in town begin disappearing, no one suspects the strange little girl, at least not at first…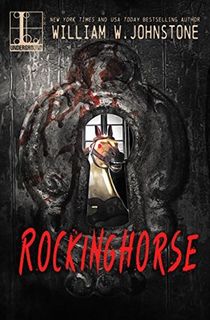 Rockinghorse
Johnstone covered all the bases of the paperback horror boom. Satanism shockers, small-town terror, gothic horrors brought over from Eastern Europe to the house down the street, killer animals, and, of course, cursed playthings. Enter Rockinghorse, in which an eerie rocking sound from the attic draws two children to the "most beautiful rocking horse Jackie and Johnny had ever seen." But, of course, any beautiful, alluring toy in the attic isn't a simple toy, as the two tykes – and their entire town – soon learn, to their horror.
RELATED: 20 Female Horror Writers That Will Haunt Your Bookshelves Forevermore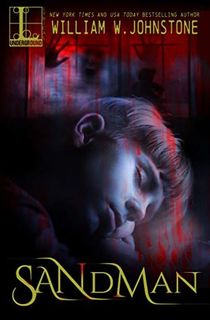 Sandman
What was missing from that earlier roster of '80s horror mainstays? Oh right, creepy kids. Johnstone had those covered, too, such as Paul Kelly, the antagonist of Johnstone's 1988 novel Sandman, one of the covers featured in Paperbacks from Hell. It seems that Paul has an awful temper for such a young boy, and when Paul doesn't like someone, he can "make it so he'd never have to see them again. Ever."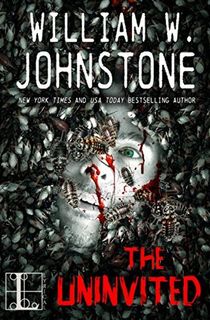 The Uninvited
There's been a toxic chemical spill near the quiet, peaceful community of Lapeer Parish, Louisiana, and it has had a particularly terrifying effect on one insect in particular – cockroaches, which grow from their normal size to a foot long, and develop a taste for human flesh. Now, if Sheriff Vic Ransonet can't find a way to stop them, Lapeer Parish will be "wiped off the map."
RELATED: 21 Underrated Horror Books That Have Been Waiting to Fuel Your Nightmares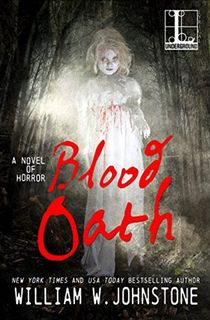 Blood Oath
What began as a childhood dare ended with two deaths—and eleven children who all shared a terrible secret. Now, they've grown up, and the deaths have started again. Three brutal murders have rocked the small town of Denton, Missouri, all three of them linked by a childhood secret that they thought they had left far behind. And the killings won't stop there. Twenty-six years ago, they made an oath … and now they will pay in blood.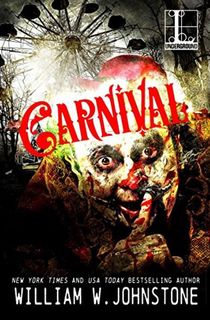 Carnival
Johnstone's final horror novel of the '80s delivers plenty of what readers had by then come to expect from the prolific horror novelist – small towns with dark secrets, deals with the devil, confrontations between the forces of Satan and a ragtag band of "good" humans. In this case, the devil's minions come in the form of a dark carnival, seeking vengeance for a wrong that was perpetrated against them years ago. One by one, they control the minds of the townspeople, drawing them to the midway for a terrifying showdown between good and evil.
RELATED: Slaughtered, Slain, Sacrificed: 9 Novels of Ritualistic Murder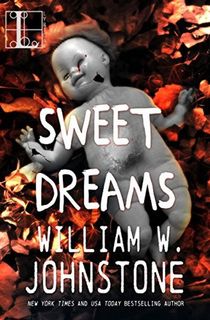 Sweet Dreams
It appears above the railroad tracks outside of town – the "light of hell itself." One by one, it's drawing in the children of Good Hope, and only ten-year-old Heather seems to be able to see that anything sinister is going on. But who will believe her, and how can she stop the hungry spirit that has begun to prey on the town?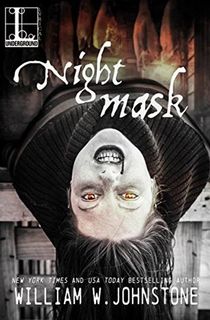 Night Mask
A radio station beams out sultry sounds into the California night. It's "music to make love to. Or die by." Unfortunately, subliminal messages in the music are luring young women to do the latter, drawing them into the web of a crazed killer who leaves their victims with horrifying smiles on their dead faces. Two homicide detectives are on the trail, but what they find may very well be more than they bargained for…
This post is sponsored by Open Road Media. Thank you for supporting our partners, who make it possible for The Lineup to continue publishing the terrifying stories you love.