As we slide closer to Fall, the season of Virgo stretches from August 23rd to September 22nd. This earth sign is deeply connected to their ruling element, personifying traits of Mother Nature like compassion, hard work, humility, and innocence. Though there are plenty of wonderful things about the sign of the Virgin, they also have a colder side, too.
Virgos are the most rigid of all the signs, liking things done a precise and certain way. They are critical not only of themselves, but of those around them—and they're hardly afraid of letting you know precisely how you've failed to measure up. And as a Virgo myself, I can tell you that while our anxious, practical, and analytical mind might position us as the most likely to survive a horror situation, we're just as likely to be the killer behind it all...
But as a star sign prone to worrying to begin with, what is it that terrifies us beyond anything else? Here are eight chilling horror books for Virgos, guaranteed to crawl right under our skin.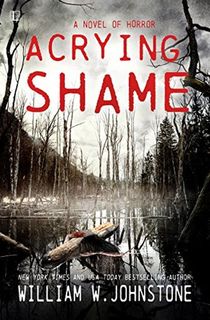 A Crying Shame
Though ironically represented by The Virgin, Virgos are typically seen as the true mothers of the zodiac. Encompassing innocence and wisdom, nurturing and protection, they are symbols of both softness and strength. And William W. Johnstone's A Crying Shame would probably frame a Virgo as a perfect victim.
They came from the swamp each night in search of their ideal prey. Young women who were beautiful, innocent, and most importantly, fertile. They were dragged from their homes and dropped into the heart of unending terror. As painful as it was terrifying, these women would become mothers. But they would not bear any ordinary children. They were the mothers of the unholy, a spawn of madness carrying on the devil's line.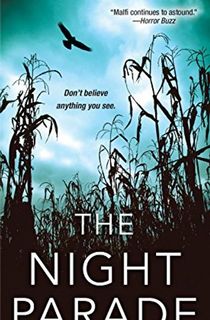 The Night Parade
You know you've spotted a Virgo when you catch someone scrolling through the internet, self-diagnosing themselves with the latest illness. This sign is known for their hypochondria, for sure. It sure would be a shame if the world was taken over by an unstoppable illness.
It all started when the birds disappeared. After that, the insects started to swarm. And then came the madness. It's a disease called Wanderer's Folly, causing any manner of delusions, daydreams, and nightmares. Slowly but surely, it's sending humanity to the brink of extinction.
David Arlen has been suffering for two years in a creeping slide of decay. Now his wife is dead, he's bleeding, and he's on the run with his eight-year-old daughter, Ellie. But Elli is special, and she just might be the key to finding a cure.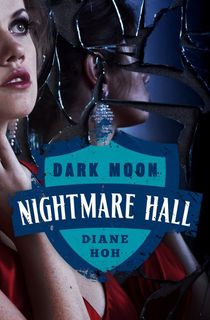 Dark Moon
Above all else, a Virgo is a perfectionist. This Type A tendency might drive others crazy, but they certainly know how to get things done. When things start going wrong for this earth sign, run the other way—it takes a dark power to unravel their well-laid plans.
After being chosen as a cochair for Salem University's Founders' Day celebration, Eve Forsythe dedicates herself to making it an absolutely perfect affair. She's a pristine honor student—on the surface, anyway—and she's not about to let anyone see through the cracks to the terrified teenager underneath. There's nothing more horrifying than the thought of making a mistake But come the first day of the festival, her worst fears have come to life.
A horse goes mad, running off and killing a student. A metal dart impales a boy. The packed Ferris wheel spins out of control. And now Eve is being terrorized in the Mirror Maze. A psycho is unleashing a dark evil upon the college, and Eve is right in the center of it all.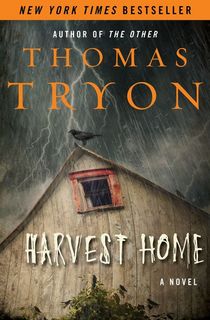 Harvest Home
While one of three earth signs in the zodiac, Virgo has the deepest connection to agriculture and natural harvest. But though The Virgin is often known for their innocence, farms and fields have their share of sinister secrets in the horror genre.
Thomas Tryon's Harvest Home is credited as the inspiration behind Stephen King's "Children of the Corn," and this classic stands today as a vital read for Virgos. Theodore Constantine has spent too long watching his asthmatic daughter struggle in the polluted city air. He takes his family to New England for a fresh start, finding an idyllic 19th-century home in the farming village of Cornwall Coombe. Here in this place so pure and close to nature, they set out on their new and simple life. But unbeknownst to them, this village holds darkness far beyond anything they'd find back in Manhattan.
As the Constantine family vies for the friendship of Widow Fortune, the town's peculiar matriarch, they get an invitation to the ancient Harvest Home festival. This annual ceremony has a dark goal, and the town has a past that is all too close to the present. This celebration will see something sinister rise from the earth.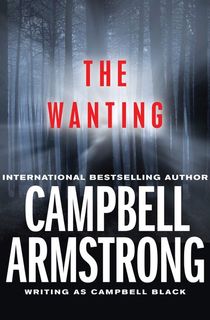 The Wanting
Tapping into the perfectionism, innocence, and parental nature of Virgos, this book slowly strips away all that is dear to this zodiac sign.
Max and Louise Untermeyer take their 12-year-old son, Denny, on a perfect get away from the city. They've rented a quiet house amidst the trees of Northern California. Their neighbors are a pleasant elderly couple, Dick and Charlotte Summer, who adore young Denny, passing along a string of sweets and gifts. The only downside is there are no other children around for Denny to play with. A fact that seems odd to Louise, despite no one wanting to talk about it.
Then things start to go terribly wrong. The changes Denny goes through aren't those one might expect from a boy of his age. His sweet innocence gives way to an unhealthy perversity. As the boy gets closer and closer to the Summers, the more he is swallowed up by their dark secret. And anyone who tries to pull him out is doomed.
Confessions
With their nurturing and analytical nature, many Virgos find themselves in the role of a teacher. But this earth sign can also be harsh, critical, judgmental. And when they are pushed over the edge, their attention to detail will show no mercy.
All Yuko Moriguchi had left to live for was her four-year-old daughter, Manami. Now even that has been taken away following a tragic accident at the middle school she teachers at. Yuko has resigned from her position—but there is one last lecture she must deliver.
Gathering all of her students together, Yuko tells a story that changes everything her pupils ever thought they knew. Two of their peers aren't quite what they seem. Now Yuko will go beyond punishment, setting out for vicious revenge.
Dreamcatcher
Did you know that Master of Horror Stephen King himself is a Virgo? That sharp attention to detail comes out in wicked ways in his writing. So of course I had to scour through his library to find the perfect Virgo read! Loyalty is a key component to a Virgo personality—we're willing to do anything for the people we love. And it's that dedication to friendship and love that makes King's horror so heart-wrenching.
25 years ago in Derry, Maine, four young boys bravely stood up against cruel bullies to save a mentally challenged child. This experience changed them in ways they could never imagine. Now these friends set their individual problems aside to get together once a year for a winter hunting trip in the woods
This year is different. This year their reunion is interrupted by a stranger ambling up to their camp, deliriously muttering about odd lights in the sky. Now the four best friends are tossed into the crosshairs of an otherworldly threat, their only chance at surviving hidden in their shared past, alongside the extraordinary element that binds them together.
The River at Night
Winifred Allen is in desperate need of a vacation. Her job is slowly crushing her soul, the death of her brother has left her heartbroken, and her 15-year marriage has just fallen apart. When her three best friends throw together an exciting adventure for their annual girls' trip, Wini puts all her misgivings aside for the chance to just get away.
Their fun hiking and rafting excursion through the Allagash Wilderness is derailed all too quickly. The women are left stranded after a freak accident, left without their raft or any other supplies. At nightfall, a fire draws them to a mountainside camp, but their saviors may turn out to be just the opposite. Secrets rise to the surface, testing the old bonds of friendship and forcing Wini to dig deep for a strength she never knew she had.