As much as we all love the gripping terror of horror novels, I'm sure we can all agree that the real world is scary enough in its own right. Many have experienced insurmountable and unexpected loss—countless instances of which occurred even in the last year or so during the course of the corona virus pandemic. So many have been prey to some form of violence or another, whether it was a random act or a domestic aggression. We've all had our hearts broken and our trust betrayed and our worldview shattered. Every living person has been inflicted with wounds both emotional and physical, and we've all had to face trauma and grief, at least on some small scale. But how do you move past it?
There's no one-size-fits-all answer for this sort of thing. Therapy helps, certainly. Some people like to push the dark times out of their mind and fill their lives with only happy things. But for some people, they're just looking for a safe place to navigate the complicated tangle of emotions these traumas left behind. That's where horror comes in.
Related: Why Empathy in Horror Makes for Better (and Scarier) Movies
Is horror a perfect genre? Of course not. Just like any other genre, there are works in horror that are going to be upsetting to certain survivors of trauma. And it's true that, a lot of times, horror begins at the catalyst of trauma and exits all too soon once the danger stops. But when a reader finds a book which not only acknowledges the weight of past trauma, but utilizes it, it can be a very helpful tool for understanding one's own troubled psyche.
So for anyone who's looking to feel a little less alone, looking to face their worst fear, looking for some vengeance or justice, or even someone just looking for a read that takes a walk through the dark side, here are nine horror books which center on the horrors of trauma and grief.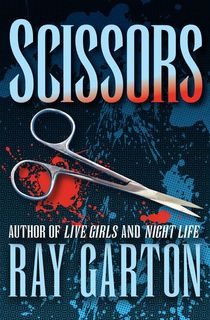 Scissors
We're starting off this list strong with a title whose summary alone will have many readers squirming in discomfort. When Stuart Mullond was a boy, he was forcibly subjected to the most traumatizing and humiliating experience of his life. As his mother held him down, a urologist by the name of Dr. Ferguson proceeded with a medical procedure which still haunts Stuart's every waking and sleeping moment, even years later.
Related: 11 Twisted Ray Garton Books That Will Give You Nightmares
He's a grown man now, with his fair share of baggage to lug along. Raised in a strictly religious family, he functions on a skewed perception of the truth. He's jobless and divorced, and the small bright spot in his life—his girlfriend Amelia—becomes complicated when she becomes friends with his unfaithful ex-wife. As depression closes in on Stuart, his nightmares may have become flesh.
Dr. Ferguson is suddenly in his life again, determined to perform his horrifying procedure on Stuart's troubled teenage son.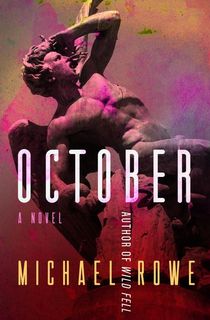 October
Mikey Childress is different. In the remote, rural town of Auburn, Ontario, Mikey has no interest in playing hockey or running after girls. With his all-black wardrobe, love of horror novels and Madonna, and idolization of Hollywood actresses, he's like a puzzle piece jammed into the center of the wrong picture. And the school bullies never let him forget just how much he doesn't belong.
When his abusive peers take things too far, no one—not Mikey's best friend Wroxy, or even Mikey himself—knows just what he is capable of. In his turmoil and unfulfilled ache for love, Mikey reaches out to a force of evil to seek vengeance. But when his pact summons a powerful demon to Earth, he gets a front row seat to a hell even worse than high school.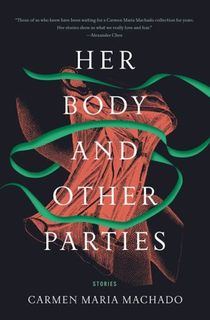 Her Body and Other Parties
In this genre-defying collection of short stories, Carmen Maria Machado wields a wholly unique voice to trace the experiences and realities of women's lives and bodies. Unfortunately, this is an existence which often goes hand in hand with trauma, from the limitations and pressures of societal expectations to horrific acts of violence. In one story, a woman who undergoes weigh loss surgery finds herself faced with an uninvited guest. Another tale executes a brilliant reimagining of Law & Order: Special Victims Unit, centering the action on a phantasmagoric police procedural full of doppelgängers, ghosts, and girls with bells for eyes.
Related: Gripping Horror Books for Fans of Carmen Maria Machado
Beloved
This indisputable classic turns the traumas of loss and racial violence and injustice into a gut-wrenching ghost story. Although Sethe was born a slave, she eventually escaped to Ohio. But that doesn't mean she's reached freedom. Her memories of Sweet Home refuse to leave her, filling her head with thoughts of the beautiful farm which was home to inexplicably hideous deeds.
Related: 13 Spine-Tingling Ghost Story Books for the Chilly Autumn Nights Ahead
To make matters worse, Sethe's new home is haunted by the ghost of her deceased baby. Her nameless child's remains are left behind with a tombstone which reads only "Beloved," but an angry and destructive force lingers around Sethe. When a mysterious teenage girl arrives calling herself Beloved, Sethe's unspeakable secret claws to the surface.
Final Girls
There's a recent surge in horror novels which jump into the events that unfold after a slasher movie. Stephen Graham Jones puts a nefarious twist on the survivor craze with his book The Last Final Girl, and author Grady Hendrix is paying delightful homage to an array of classic slashers with his highly-anticipated book The Final Girl Support Group, which is released on July 13th. But Riley Sager's Final Girls is the perfect staple for a conversation on trauma-centered horror reads.
Quincy Carpenter survived a horrible massacre while she was on vacation with five of her friends. Her friends weren't so lucky. Her desperate and bloody escape through the woods landed her in an exclusive and morbidly fortunate club, "The Final Girls." Among the other members is Lisa, a survivor of a college dropout's rampage against sorority sisters, and Sam, who faced off with the Sack Man while she was clocked in at the Nightlight Inn. For all the media has pushed for it, these trio of survivors have never met.
Related: 8 Ways to Be the Final Girl (or Guy) in a Horror Movie
Ten years after Quincy's horrifying ordeal, Xanax has gone a long way to help her cope. She's practically engaged, running a well-known baking blog, living in an incredible apartment, and finding comfort in Coop, the officer who saved her. The horrible events of that deadly night are blocked from her mind, and she'd like to keep it that way.
But when Lisa is found dead in her bathtub, Sam shows up on her doorstep, pushing her to bring all of her trauma to the surface. The details about Lisa's death are deeply disturbing, and Quincy is left to sift through Sam's story for lies, even as she's dodging both the authorities and the media. With her life hanging in the balance once again, she knows she has to let herself remember the fateful events at Pine Cottage.
Silk
First published in 1998, Caitlín R. Kiernan's Silk comes at trauma from all angles as it follows a collection of messy misfits in the goth underground of Birmingham, Alabama. There's no shortage of characters in this novel lugging around their own personal darkness, but Spyder Baxter is like no other. Many people in town think she's crazy, but those close to her know better. Spyder's inner demons are no longer content with being kept inside, and have made the move to become very, very real.
The Good House
Angela Toussaint's late grandmother was so loved and admired by the townspeople of Sacajawea, Washington that her home was called the Good House. But when tragedy falls one summer behind the doors of Good House, everything begins to change. As the future of the Toussaint family dramatically shifts, so does their history.
Related: 13 Horror Books About Witches That Will Cast a Spell on You
After her son, Corey, died at the Good House, Angela couldn't bear to return. But two years later, Angela comes back to find the truth about the loss of her son. Was the tragedy caused by the entity Angela's grandmother faced all those years ago? Is it tied to the other disasters around Sacajawea? Could Angela's grandmother, long rumored to be an African American woman possessing powers, truly have cursed the community?
White is for Witching
In the closed-off town of Dover, England, the Silver family house is a strange fixture. As sprawling as it is, it contains just as many secrets as it does hidden passages. Generations of Silver woman have called the house a home—Anna, Jennifer, Lily. After the home has been remodeled into a bed-and-breakfast, Miranda lives there alongside her twin brother, Eliot.
The women of the family have always had an unnatural connection to one another—a connection which transcends time and space. When Miranda's mother, Lily, suddenly dies while on a trip abroad, Miranda is struck my mysterious ailments. As her body withers away in the grip of an eating disorder, voices begin to trickle in. And when she brings a friend home, the odd town of Dover unleashes its hostility toward outsiders, until the tension is so taut it is physically manifested by the Silver house.
The Bloody Chamber
In simplest terms, this seminal collection of short stories by Angela Carter is full of fairytale retellings. But these stories are so, so much more than that. They dip into topics people are all too ready to shy away from—female rage, sexuality, violence, and body horror. And if you think you know just what to expect from these twisted takes on folklore, you'll have every preconceived notion subverted.
Related: 9 Horror Short Story Collections to Keep You up at Night
This collection includes dark and sensual takes on such tales as "Little Red Riding Hood," "Puss in Boots," "Beauty and the Beast," and a particularly gripping slant on "Bluebeard," in which a young wife's mother saves her from her husband's violent nature.