Halloween may be in the rear view, but that doesn't mean the spooky season is over. As the days grow shorter and the nights longer and colder, our thoughts turn increasingly to spectral scratchings at the windowpane and things that go bump in the night. In fact, the Victorians had a long tradition of telling ghost stories at Christmas time.
So, if you're planning to take a road trip to visit friends or family this holiday season, you might want to pack some extra charms against evil spirits—or else just avoid these eight haunted roadways, which are said to be home to strange creatures, spectral hitchhikers, ghostly children, missing nuns, and ax-wielding murderers, to name just a few. And if your car should break down on a lonely stretch of road far out in the middle of nowhere—we hope the worst that happens is you're late to Thanksgiving dinner.
Wisconsin is home to more than a few haunted byways, so take extra care if you're driving through North America's Dairyland this holiday season. Perhaps the most famous of these is a short stretch of farm road in rural Walworth County. Not far from both Chicago and Milwaukee, Bray Road connects highways 11 and 12 outside the town of Elkhorn. It's also home to a legendary beast that has been described as Wisconsin's own werewolf—a mysterious, hairy cryptid that has reportedly left claw marks on passing cars, and has been the subject of numerous books and even a 2005 horror film. No one knows just what the beast is, precisely, but few who have encountered it would ever wish to do so again.
Related: The Beast of Bodmin Moor
Bloody Bride Bridge & Boy Scout Lane
More than 150 miles away, near the town of Stevens Point, Wisconsin, you can actually find a twofer of haunted roads, both within a short drive of one another. The first is a bridge along Highway 66 that is reportedly haunted by the ghost of a bride who was slain in an accident on the way to her wedding. It is said that she can be seen standing forlorn along the roadside, still awaiting her happy day. The second is an eerie, dead-end street that has earned the nickname Boy Scout Lane, because a troop of scouts supposedly vanished along its length many years ago.
Related: The Creepy Legend of Emily's Bridge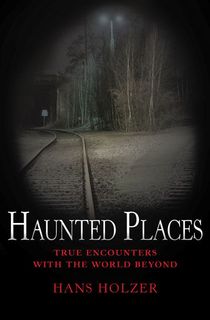 Haunted Places
Want more tales of true encounters with the unexplained? Professor Hans Holzer looks at several of the most menacing of hauntings in a variety of locations—such as dark forests, trains, ships, and even airplanes.
Ghostly Handprints at the Intersection
The story goes that, sometime back in the 1930s or '40s, a school bus stalled on its way across the railroad tracks near what is now the intersection of Villamain and Shane Roads near San Antonio, Texas. As the train approached, not all the students were able to get out of the bus in time. There's no indication that any such accident ever actually occurred on the spot, but those who park their cars near the intersection have reported coming back to find them covered in ghostly—and child-size—handprints.
Related: The Tragic Tale of the Lost Children of the Alleghenies
While most of the specters said to haunt roadways throughout the United States are terrifying, some are more immediately dangerous than others. The figure associated with this otherwise-innocuous train-overpass near Bull Run in Virginia is said to be an ax-wielding serial killer dressed in a bunny costume—which eerily combines creepy and deadly into one package. In fact, the legend of what has become known as "Bunny Man Bridge" has proven so pervasive, that around Halloween every year, the local constabulary has to turn away countless legend trippers who come to see the macabre spot, perhaps hoping (or fearing) to catch a glimpse of the ax-wielding bunny man.
Related: The Bone-Chilling Legend of the Bunny Man Under the Bridge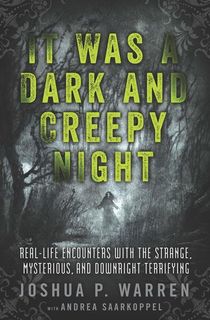 It Was a Dark and Creepy Night
If you can't get enough of the unnerving and unexplained, It Was a Dark and Creepy Night presents a collection of unsettling tales about ghosts, UFOs, cryptids, angels, demons, ESP, interdimensional contact, and more. Joshua P. Warren began collecting these stories from around the world, he had three rules: they had to be true, short, and terrifying. Each tale is short—perfect for a quick thrill at a moment's notice.
The Many Ghosts of Clinton Road
For a relatively small state, New Jersey boasts a lot of weird stories, local legends, and urban folklore—and one particular stretch of road in Passaic County is home to more than its fair share. In fact, the road has been linked not only to ghostly sightings but to cryptids, occult activity of all stripes, and even non-supernatural horrors such as meetings of the KKK. If you're making a drive along Clinton Road, stop by one of the bridges over Clinton's Brook and leave a coin in the middle of the road. It will be returned to you by the ghostly boy who drowned in the nearby reservoir—or so the legend goes.
If you're driving along Ortega Ridge Road in California, keep an eye out for three spectral nuns who are said to appear along the lonely stretch of road. Known locally as Las Tres Hermanas, the three nuns are said to have been slain by bandits along the highway sometime long ago, and the stories say that they can still be seen along the road, perhaps looking for just…or maybe just a ride home.
Get Your Spooks on Route 66
Possibly America's most famous highway, Route 66 originally ran from Chicago all the way to Santa Monica, and much of it remains in use today. Much of it is also very haunted, with a wide array of tales ranging from "spook lights" spotted over Quapaw, Oklahoma to the Hotel Monte Vista in Arizona, which is reportedly home to a phantom bellhop. There's even an abandoned truck stop in Villa Ridge, Missouri that is said to be "a portal to the other side of eternity, where souls reenter our world and attach their spirits to truckers whom they might possess in order to drive themselves home." And that's just scratching the surface of the more than 100 spooky sites along the highway's famous (and famously haunted) length.
Related: The Origins Behind 9 Terrifying American Urban Legends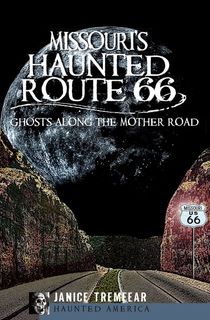 Missouri's Haunted Route 66
For a deep dive into the ghosts that lurk along Route 66, look no further than this book. Spanning three hundred dangerously curving miles, the stretch of the Mother Road in Missouri earned the title of "Bloody 66," and some of its stopping places are marked by equally grim history.
The Vanishing Hitchhiker of Jamestown Road
Of course, it wouldn't be a list of haunted roadways without at least one tale of a vanishing hitchhiker, so here's one from Jamestown Road, in North Carolina. The story goes that the lady in question's name is Lydia, and if you see her along the side of the road and offer to give her a ride, she won't be sitting beside you any longer by the time you get to your destination.
Related: 9 Famous Female Ghosts Who Will Scare You Senseless
Featured photo: Alex Azabache / Unsplash