Long hailed as a master of horror, Stephen King is a literary monster of multiple genres, including mystery and thrillers. Among his most popular narratives is a grim detective trilogy—Mr. Mercedes, Finders Keepers, End of Watch—that follows retired detective Bill Hodges and his sidekick Holly Gibney. Of course, King likes to keep his readers on their toes; just because one of his books starts out as a straightforward murder mystery doesn't mean that things aren't going to get a whole lot weirder and more horrifying before the last page is turned.
Such is the case with his hit 2018 novel The Outsider, which brings back Holly Gibney. Gibney serves as a supporting player—at least, at first—in a bloody small-town drama wherein popular Little League coach Terry Maitland is accused of brutally murdering a young boy. The evidence against Maitland is clear. There's just one problem: his alibi is iron-clad as well. It appears that the suspect was literally in two places at the same time. As the mystery deepens, the tight-knit community unravels, and a deformed, hooded figure leans out from the shadows.
Related: 21 Bone-Chilling Books Recommended by Stephen King
This January, HBO launched a miniseries adaptation of Stephen King's novel. The first two episodes of the slow burn horror series aired on January 12, 2020—directed by and starring Jason Bateman. Since then, the show has been greeted by rave reviews, with Tyler Unsell of Signal Horizon calling it "the season 2 of True Detective we deserved."
If you're anything like us, you've already read King's book and you're eagerly eating up each new episode of the miniseries. But what do you do if your hunger remains? Not to worry, we've got you covered. The following supernatural horror and murder mystery books like Stephen King's The Outsider are sure to keep the nightmares coming…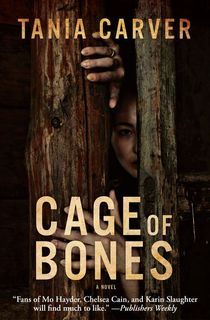 Cage of Bones
In the basement of a building awaiting demolition, a horrifying discovery is made: a cage of human bones and, inside it, a feral child. The cage is the work of a horrific killer who has been operating undetected for decades—until now. Detective Inspector Phil Brennan and psychologist Marina Esposito may find themselves targeted by a killer if they can't solve the case in this gripping tale of mystery and horror that the Daily Mirror calls an "utterly terrifying, yet believable chiller."
Relalted: What's Inside the Cage of Bones?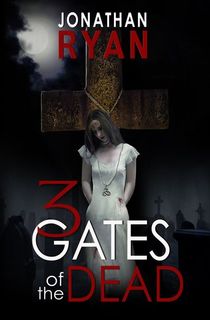 3 Gates of the Dead
When a series of gruesome, ritualistic killings claims his ex-fiancé, assistant pastor Aidan Schaeffer is drawn into a supernatural game of cat-and-mouse. He soon finds himself tormented by demonic threats and haunted by spirits, even while his faith is tested and tried. What are the secrets that surround him, and what do they have to do with a mysterious Anglican priest and a group of paranormal investigators? Is the culprit of human agency or something much older and far more evil?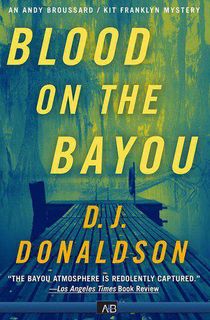 Blood on the Bayou
A killer stalks the famous French Quarter of New Orleans, and medical examiner Andy Broussard suspects that it might not be human. The savagery and specificity of the attacks suggests, to him, a creature out of local folklore. But as Broussard and his partner Kit Franklyn are drawn deep into Bayou country, they discover that sometimes, humans can be every bit as monstrous as the monsters of legend in this novel that "combines an insider's knowledge with a real flair for making the reader's skin crawl." (Booklist)
Related: 16 Haunted House Books That Will Leave You Sleeping with One Eye Open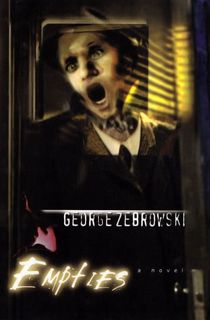 Empties
Detective William Benek is turning up bodies missing their brains. But what's worse, there seems to be no way that the organs were removed. How do you solve an impossible crime? As Benek plunges into a nightmare world where his own sanity is on the line, he must find a way to solve the mystery and stop a monster that may not even be real.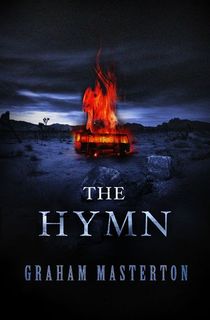 The Hymn
A mass suicide in the California desert has the police baffled. A busload of people appear to have set themselves ablaze, just like Lloyd Denman's seemingly-happy fiancé, who burned herself alive for no outwardly-apparent reason. Devasted by the death, Denman goes looking for answers in this gripping novel by "a master of the genre" (Rocky Mountain News). What he uncovers combines terrors both psychological and supernatural, from ancient mystical secrets to the state-sanctioned horrors of the Third Reich.
Related: Master of Horror: 13 Terrifying Graham Masterton Books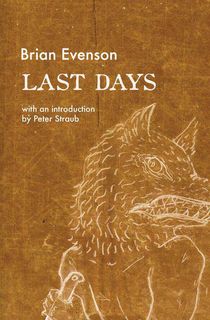 Last Days
Infiltrating a cult that believes mutilation brings them closer to god may literally cost a cool-headed detective an arm and a leg in this Shirley Jackson Award-nominated novel by celebrated modern horror author Brian Evenson. When the cult's leader dies, Kline must track down the killer. But to do so, he may have to lose himself one body part at a time, as he digs into the beliefs and lives of the strange group and faces terrible choices in this "disturbing, deeply satisfying, and completely original" novel.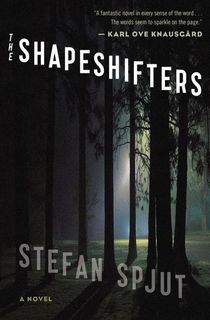 The Shapeshifters
Susso Myren believes that there are trolls and giants—called stallo—haunting the edges of our known world. She also believes that they have been abducting human children. Her investigation will lead her to a secretive group who have been watching over the ancient creatures—and who are willing to kill to protect their mysteries. Combining myth with elements of the police procedural, author Stefan Spjut "turns Scandinavian mythology upside down in a shades-of-gray world built for lovers of fantastical suspense," according to Publishers Weekly.
Related: 11 Nightmare-Inducing Authors to Check Out After You've Read Everything by Stephen King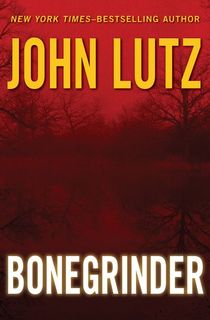 Bonegrinder
Stephen King's The Outsider kicks off in a small Oklahoma town. Bonegrinder, by John Lutz, is set not too far away, in the Ozarks, where a dying young boy says that he was attacked by a monster from the bottom of Big Water Lake. The local sheriff doesn't believe in monsters—except maybe of the human variety. Yet he knows that something or someone horrible is lurking in the woods around the lake's dark waters, and he has to find it before it claims a new victim.
Related: 20 Horrifying Books Like The Shining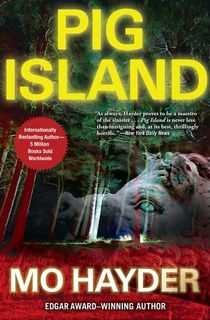 Pig Island
Edgar Award winner Mo Hayder takes us to an isolated Scottish island, where a confrontation with a cult leader forces journalist Joe Oakes to question everything he ever believed. He came to the island on the trail of a creature caught briefly on film—something so deformed and strange that it didn't seem possible for it to be human. What he finds on the other side of the electric fences and pig skulls is a showdown with evil, and a terrible crime still in the making.
The Whisper Man
"If you like being terrified, The Whisper Man has your name on it." That's what The New York Times wrote about this blockbuster horror thriller, in which an imprisoned serial killer known as the Whisper Man seems to be terrorizing a small town once again. Tom Kennedy moved with his young son Jake to the small town of Featherbank after the sudden death of Tom's wife. At first, all was quiet. But then, a young boy goes missing—and the vanishing bears an uncanny resemblance to the crimes committed by the Whisper Man. Two detectives set out to find the boy before it's too late. Meanwhile, Tom's son, Jake, begins acting strangely and claims to hear a whispering at his window…
Broken Monsters
Detective Gabriella Versado makes a grisly discovery on the streets of Detroit: the body of a boy, his torso fused to the lower half of a young deer. The body is the first of many shocking discoveries that threaten to tear the Moter City apart—or remake it into something new. Seamlessly blending urban crime and fantasy, Lauren Beukes' strange and gripping novel creates a chimerical fusion every bit as wondrous and chilling as the hybrid corpses at its heart.
The Turn of the Key
Taking the setup of a classic gothic novel and updating it for the 21st century, the fifth novel from New York Times bestselling author Ruth Ware sees Rowan Caine taking a nanny position at an isolated house in the Scottish highlands that could have come straight out of Wuthering Heights—except for the "smart" innovations that put the house on the cutting edge of modern technology. Writing to her lawyer from prison, Caine tells the story of how she got there, of the strange occurrences around the house, and the murder that she swears she is innocent of—which means that someone else must be guilty.
This post is sponsored by Open Road Media. Thank you for supporting our partners, who make it possible for The Lineup to continue publishing the scary stories you love.
Featured still from 'The Outsider' via HBO