While we love getting scary book recommendations from our friends, there's something extra special about filling our to-be-read lists with books approved by the horror masters. Every year, these experts give their seals of approval by handing out literary trophies—like the Bram Stoker and Shirley Jackson Awards—to authors whose stories made even them sleep with their lights on.
Of course, there are hundreds of award-winning horror books out there, but we've narrowed our list down to seventeen that we think you need to read ASAP. And should you find yourself unable to sleep for a few nights, take heart in knowing that folks like Stephen King experienced the exact same thing.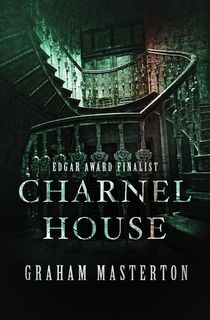 Charnel House
Award: 2019 Stoker Lifetime Achievement Award & Edgar Award Finalist
Graham Masterton was recently awarded the 2019 Stoker Lifetime Achievement Award for his chilling contributions to the horror genre. Although 1979's Charnel House was technically a finalist for an Edgar Award, it's still definitely worth mentioning. The novel revolves around a haunted house possessed by an ancient demon from Native American folklore. The creature will stop at nothing to take root in the physical world. It's up to John Hyatt, a San Francisco sanitation worker, Seymour Willis, the homeowner, and a Native American shaman to banish the malevolent creature back from whence it came.
Related: 14 Underrated Paranormal Books That Will Get Under Your Skin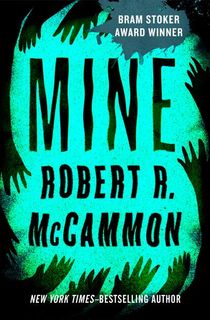 Mine
Award: 1990 Bram Stoker Award for Novel
This Bram Stoker Award-winning novel follows two women, Mary Terrell, a diagnosed psychopath, and Laura Clayborne, a new mother. During the 1960s, Mary was a part of the Weathermen—a group of left-leaning extremists. Mary shot and killed a man during this time, and she successfully fled from authorities after the crime. Years after the event, Mary is given the opportunity to build a new life with the leader of the group. In an attempt to satiate her appetite for motherhood, Mary steals Laura's newborn baby boy. Full of rage and vengeance, Laura vows to hunt Mary down and take back what's hers.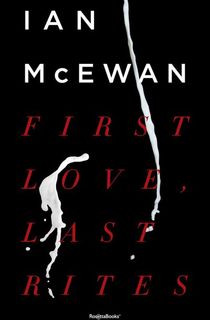 First Love, Last Rites
Award: 1976 Somerset Maugham Award Winner
Ian McEwan's morbid and twisted collection of short stories will leave readers terrified. Winner of the 1976 Somerset Maugham Award, these stories center on themes of perversion, childhood, and dark curiosity. In many of these stories, McEwan takes one of these themes, presents its innocently, and then completely transforms it by draping it in horror. Although short pieces, these stories do pack a punch that will keep you up at night for a while.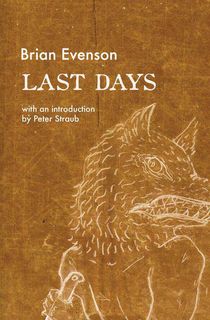 Last Days
Award: 2014 ALA RUSA CODES Readling List Award Winner
This horrific tale from modern horror master Brian Evenson follows Kline, a former detective tasked with investigating a sinister cult. This particular group of people believe that amputating body parts will bring them closer to god. Kline goes undercover to sneak his way into this cult, and what he learns will devastate him and the reader. But as Kline goes deeper into the twisted minds of the cult leaders, he has to think about how much of himself—literally—he's willing to sacrifice for the truth.
Related: Slaughtered, Slain, Sacrificed: 9 Novels of Ritualistic Murder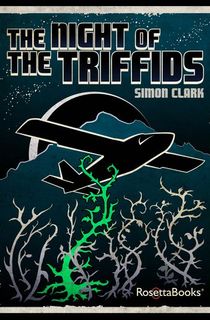 The Night of the Triffids
Award: 2002 British Fantasy Award for Best Novel
This novel was written as a sequel to John Wyndham's classic post-apocalyptic horror novel, The Day of the Triffids. The original book focused on the hostile takeover by large and mobile venomous plants known as Triffids. The creatures make a reappearance in Simon Clark's novel, The Night of the Triffids where they threaten the son of the previous novel's protagonist, Bill Masen. Now an adult, David Masen surveys what's left of the world in order to find a way to eradicate the Triffids. David discovers a colony immune to these creatures' poison, but first he must tangle with a deadly adversary.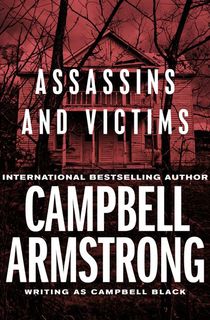 Assassins and Victims
Award: 1969 Scottish Arts Council Award
This twisted psychological horror novel centers on Eric Billings, a kindly man who conceals an awful secret. Eric has had to move fourteen different apartments over the past two years, and he's not really sure why. When he finally settles into his recent residence, he can't handle a noisy dog in the backyard that disrupts his sleep every night. While he does appear to be harmless, what the reader will soon discover is that Eric has an awful temper than can turn deadly in a matter of seconds.
White is for Witching
Award: 2010 Somerset Maugham Award Winner
This truly haunting read takes place in Dover, England in a house that has been owned by four generations of women. Miranda Silver, the new owner of the home, lives in the now converted B&B with her twin brother Eliot. After her mother passes away, Miranda suddenly experiences strange illnesses that begin to take a toll on her body. Miranda also starts to hear voices throughout the home almost everyday. When she brings a friend over to explore the house, things take a turn for the worse. Now Miranda is locked in a deadly battle against forces in her home that threaten the lives of those around her.
The Living Blood
Award: 2002 American Book Award Winner
Supernatural enthusiasts are sure to eat up this 2002 American Book Award winning novel from Tananarive Due. The story focuses on Jessica Jacobs-Wolde, a widow who not only lost her husband, but her first daughter as well. Now left alone in the world, Jessica is haunted every day by the grief she experienced when she learned the news. Four years later, her second daughter, Fana, begins to exhibit powerful abilities that she has no idea how to control. Jessica learns that Fana's powers run in their family's blood, and she's actually an important figure in ancient supernatural battle that will determine the future of humanity.
Related: 16 Scary Shows to Watch Now That You've Finished Stranger Things
The Vegetarian
Award: 2016 Man Booker International Prize Winner
This bizarre award-winning novel centers around a woman named Yeong-hye who lives an ordinary, albeit highly controlled life with her husband and other family members. Yeong-hye is constantly plagued every night with dreams of brutality, blood, and torture, which causes her to give up meat for good. She is proud of this choice, but those around her aren't too happy with the change. This one decision she made for herself turns deadly when her husband, brother-in-law, and sister begin to exert control over her mind, and then her body. Now subjected to horrific forms of psyschological and physical torture, Yeong-hye needs to find the will to break free from those around her.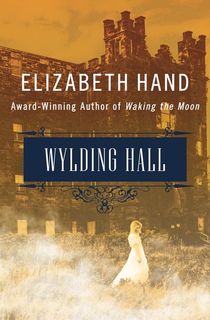 Wylding Hall
Award: 2015 Shirley Jackson Award for Best Novella
The Wylding Hall estate has quite a legacy: Not only is it the birthplace of Windhollow Fayre's sophomore album, it's also where the band's frontman, Julian Barnes, vanished without a trace. Years have passed since that summer in '72, but the event weighs heavily on the remaining bandmates' minds. When an aspiring filmmaker pitches them her new project—a documentary centering on Julian's disappearance—they agree to participate, and return to the scene in hopes of solving the mystery once and for all. But while their singer-slash-guitarist is still nowhere to be found, Wylding Hall is far from uninhabited...
Elizabeth Hand is a multi-Nebula Award winner, though this novella—a haunting mash-up of 70s folk-rock, classic gothics, and American Horror Story: Roanoke—won Hand her first Shirley Jackson Award. Her Tiptree Award-winning novel, Waking the Moon, is another worthwhile read for horror fans.
Related: 9 Gothic Horror Books That Will Make Your Blood Run Cold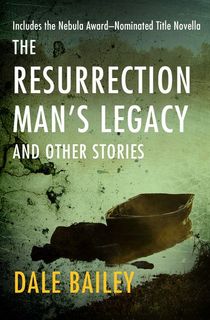 The Resurrection Man's Legacy
Award: 2002 International Horror Guild Award for Intermediate Form (for "Death and Suffrage")
It's easy to see why Dale Bailey is compared to horror staples like Stephen King and Ray Bradbury. At the crux of his fiction is an understanding of humanity's darkest corners—a knowledge that, when bolstered by supernatural and paranormal elements, can't help but send chills down your spine. His award-winning story collection The Resurrection Man's Legacy is no exception. One story sees an assassin possess the friend of his next hit, while another follows a bayou town frozen in time. Of course, the standout is the award-winning and politically-charged "Death and Suffrage," in which members of the undead turnout in the voters' booths for the presidential election.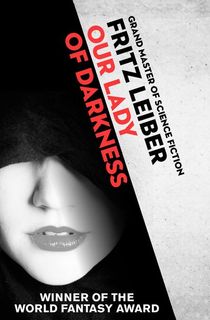 Our Lady of Darkness
Award: 1977 World Fantasy Award—Novel
A well-known figure in the fantasy community, Fritz Leiber also tried his hand at horror. One of his most successful forays into the genre was this 1978 award-winner, about a supernatural mystery with connections to famous authors. The protagonist, Franz Westen, is loosely based on Leiber himself: a widowed horror writer grappling with alcoholism in 1970s. Westen is convinced that two of his drunken discoveries—a book by a cultist and the journal of a Lovecraft contemporary—could help him understand the entity that stalks him. But was the strange man he spotted in his home a ghost, his doppelganger, or something else entirely?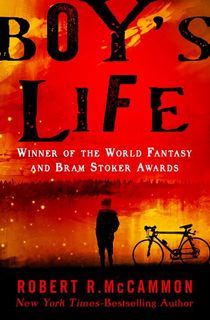 Boy's Life
Awards: 1991 World Fantasy Award—Novel; Bram Stoker Award for Superior Achievement in a Novel
With his writer's imagination, 12-year-old Cory has always been attuned to the strange goings-on of Zephyr, Alabama. Even so, his sixth sense never prepared him for his tragic discovery one winter morning: A car crash victim, rescued by Cory's father from a lake, who is naked, strangled, and handcuffed. As this vision of death haunts Cory's father, Zephyr's dark secrets come into the light—exposing Cory to an evil right out of his most nightmarish fantasies. Arguably McCammon's most famous work, Boy's Life earned not just one but two major literary awards in 1991: a World Fantasy Award and and a Bram Stoker Award.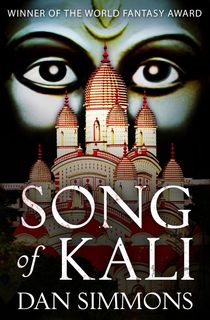 Song of Kali
Award: 1986 World Fantasy Award—Novel
Robert is a journalist who travels to Calcutta, a violent city in India, to find the manuscript of an allegedly dead poet. His search brings him face-to-face with a death-worshipping cult whose head deity, Kali, is the subject of the poetry collection Robert seeks. As Simmon's terrifying debut, Song of Kali was the world's first introduction to the author's artful blend of sci-fi, fantasy, and horror—a trait that would earn him countless literary distinctions throughout his career. Beyond his 1986 World Fantasy Award, he also received 11 Locus Awards, four Bram Stoker Awards, and one Hugo Award.
Zombie
Award: 1995 Bram Stoker Award for Superior Achievement in a Novel
Joyce Carol Oates is one of the most prolific authors today, having written over 40 novels since her 1963 debut. As with much of her work, this Bram Stoker Award winner studies the psychological workings of the human mind—specifically the lasting, driving power of our darkest obsessions. Zombie's narrator, Quentin P., is a serial killer who lobotomizes young men for an 'army' that will fulfill his deviant sexual desires. Adding to the book's chill-factor is Oates' assertion that Quentin is based on one of the most notorious human monsters in history: Jeffrey Dahmer.
A Head Full of Ghosts
Award: 2015 Bram Stoker Award for Superior Achievement in a Novel
If you're a fan of the The Exorcist or Rosemary's Baby, then Paul Tremblay's A Head Full of Ghosts is set to be your next fix. We open with the Barrett family just as one of their own, 14-year-old Marjorie, begins to exhibit signs of schizophrenia. When professional treatment fails to improve Marjorie's condition, the Barretts enlist the help of a Catholic priest who suspects demonic possession. The family's increasing anxiety, combined with their financial woes, propels them to travel great lengths for money—namely, becoming the stars of a Marjorie-focused reality show. So begins their journey of psychological scares and disturbing deceptions that will make the youngest Barrett—and you—question what it means to be evil.
Related: 9 Underrated Horror Books That Have Been Waiting to Fuel Your Nightmares
The Drowning Girl
Award: 2012 Bram Stoker Award for Superior Achievement in a Novel
When schizophrenic India picks up a hitchhiker, her mind becomes more twisted than ever. Suddenly, she cannot trust herself, believing that something is toying with her memories. As India descends deeper into her delusions, Kiernan weaves fantastical elements into the plot—from sirens to wolves to ghosts—and creates a frightening tale of magical realism that gets under the skin. What makes Kiernan's 2015 novel so compelling is India's unreliability, which blurs even readers' perception of reality and fiction. The Drowning Girl won a Bram Stoker and James Tiptree, Jr. Award, in addition to receiving Nebula, Locus, and Shirley Jackson Award nominations.
This post is sponsored by Open Road Media. Thank you for supporting our partners, who make it possible for The Lineup to continue publishing the true crime and creepy stories you love.