Doctor Sleep is finally hitting theaters this November, and the sequel to The Shining looks to be every bit as skin-crawlingly good as its predecessor. Directed by horror maestro Mike Flanagan (of Absentia, Oculus, and The Haunting of Hill House), the film attempts to reconcile both Stephen King's novel and Stanley Kubrick's legendary movie—a feat that we have total confidence in Flanagan to pull off, given his track record. After all, in 2017, Flanagan managed to adapt King's novel Gerald's Game, a tale long considered unfilmable, into a critically acclaimed horror flick. With Doctor Sleep already receiving rave reviews, we know you're itching to go see the Overlook Hotel back in action. If you haven't yet gotten your fill of haunted places, psychics, murderous cults, and so on, here's a devil's dozen of chilling books for fans of Doctor Sleep to keep the ghosts at bay. After all, all work and no play...
Doctor Sleep
If you haven't already read it, there's no better place to start than with King's book, which follows a grown-up Danny Torrance struggling with PTSD and alcoholism in the wake of the events of The Shining. As an adult, Danny must help to protect a young girl who also has the "shining" from a cabal of psychic vampires who feed on those with the power—a quest that will take him back to the site where the Overlook Hotel once stood.
Related: 20 Horrifying Books Like The Shining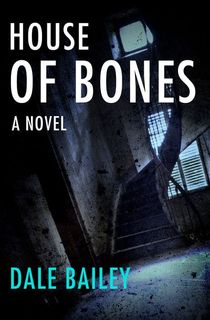 House of Bones
Pivoting from haunted hotels to haunted high-rises, House of Bones takes place in Chicago, where five strangers agree to spend two weeks in the last remaining building in the Dreamland Housing Project—a place notorious for the bloody deeds and strange events that have occurred within its walls. Each of the five has their own reason for staying, but none of them are prepared for what they find when the doors slam shut behind them.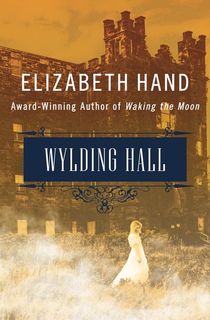 Wylding Hall
Winner of the Shirley Jackson Award, Wylding Hall tells the story of a British acid-folk band whose lead singer has disappeared. Or stories, rather, as each survivor has their own take on what happened when they were recording their latest album within the walls of Wylding Hall. The gang returns to the ill-fated manor with a documentary filmmaker to set the record straight in this tale reminiscent of both The Shining and story-within-a-story haunted house depictions such as American Horror Story: Roanoke and the classic 1950 Japanese film Rashomon. Will any of them make it out a second time?
Related: All Eight Seasons of American Horror Story, Ranked from Worst to Best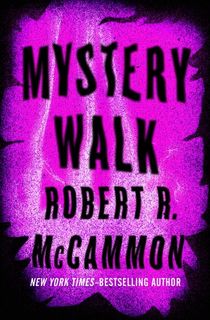 Mystery Walk
Stephen King may have started the '80s horror boom, but he wasn't the only big name associated with it. Robert McCammon is another legendary writer from that era, and his novel Mystery Walk has a logline that could have come straight out of a King story: two young men from different spiritual backgrounds share similar psychic powers and are on a collision course with one another—and with a powerful evil from their dreams.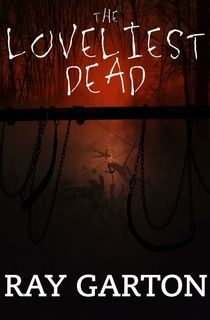 The Loveliest Dead
Bram Stoker Award finalist Ray Garton tries his hand at the haunted house tale with predictably visceral results in The Loveliest Dead, which Publishers Weekly favorably compares to The Shining and notes that "the action pulls the reader into a frightening world of psychics, Ouija boards and poltergeists." When a family that is still mourning the death of their youngest child inherits a house on the coast, they also inherit the ghosts that come with it, and will need the help of a local psychic if they're going to survive.
Related: 11 Twisted Ray Garton Books That Will Give You Nightmares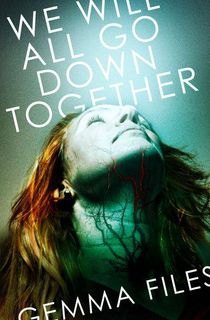 We Will All Go Down Together
Five families bearing terrible occult powers once unified in an effort to remake the world in their own image. They fell victim to betrayal, however, and half their number were burned alive. The survivors fled Scotland for the new world, and four centuries later their descendants have scattered all over the globe. Now they're being called back together, one last time, for a confrontation that will either finish what they started, or finish the Five-Family Coven forever (temporarily unavailable).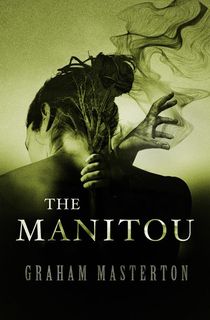 The Manitou
Originally published in 1976, this horror classic was adapted into the 1978 film of the same name, starring Tony Curtis and Susan Strasberg and directed by William Girdler (Grizzly, Day of the Animals). When Karen Tandy finds a rapidly-growing tumor on her neck, she turns to phony psychic Harry Erskine for help. What neither of them expects is that the tumor is actually a demonic Native American spirit waiting for an opportunity to take its revenge…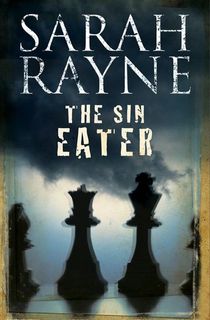 The Sin Eater
Doctor Sleep, even more so than most ghost stories, is about the sins of the past reverberating into the present. So is The Sin Eater, Sarah Rayne's second book featuring the ghost-hunting duo Michael Flint and Nell West. In it, an old family estate and a sinister chess set reach out malevolent tendrils from the past to infect the lives of those who cross their paths.
Related: 11 Nightmare-Inducing Authors to Check Out After You've Read Everything by Stephen King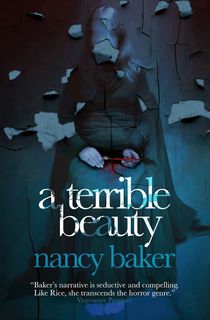 A Terrible Beauty
The Telegraph Journal called this chilling vampire novel "a modern Canadian Gothic," while the Winnipeg Free Press suggested that it's a "very adult and erotic version of Beauty and the Beast." In Nancy Baker's novel, an artist obeys a letter that instructs him to go into the wilderness to repay his father's debt. There, he finds himself a prisoner of a beautiful but deadly monster—one that needs his blood to survive (temporarily unavailable).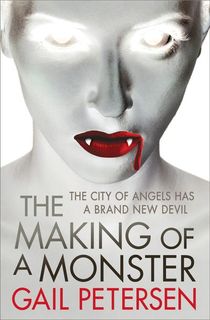 The Making of a Monster
Gail Petersen's novel of vampires in LA has it all—rock bands, mysterious strangers, midnight prowls, and fatal confrontations. When a chance meeting transforms a housewife into a creature of the night, she must struggle to reconcile her new identity with her old life—a struggle that threatens to spill out into bloody violence for more than just her.
Every House Is Haunted
In his debut collection, Ian Rogers transforms the minutiae of everyday life into chilling, autumnal tales of haunted houses both literal and figurative. From the search for a place where it is always fall to an organization that catalogues haunted houses, and from a terrifying new breed of spider to an unlikely pet, these tales will bring back the sinking feeling you got the first time you read Stephen King—and have been chasing ever since (temporarily unavailable).
Related: Hotel of Horrors: The Dark and Terrifying History of L.A.'s Cecil Hotel
Pretty Marys All in a Row
Bram Stoker Award-winning author Gwendolyn Kiste brings to life the Marys—embodiments of urban legend who live in a ramshackle house on the edge of reality and who interact with the mortal world only through the rubrics of their various tall tales. There's Bloody Mary, who appears in mirrors when called, and Resurrection Mary, who hitchhikes on lonely highways at midnight. There's Mary Mack, constantly building her own coffin, and Mistress Mary, with her garden of poisonous flowers. Now, however, something even darker is threatening their strange afterlives, and the Marys must band together if they hope to see another day.
Deadfall Hotel
Stop me if you've heard this one: A man takes a job as a caretaker at a sinister hotel. But while the eponymous hotel of Steve Rasnic Tem's mosaic novel is certainly every bit as haunted as Stephen King's infamous Overlook, the spirits here come in much greater variety. You see, Deadfall Hotel is where nightmares go for a vacation, and Richard Carter and his daughter Serena are about to become a part of that strange new world.
This post is sponsored by Open Road Media. Thank you for supporting our partners, who make it possible for The Lineup to continue publishing the stories you love.