When browsing your favorite bookstore, it seems like the shelf dedicated to Stephen King's published work stretches on forever. But the truly dedicated fan knows it's possible to read through everything—all 61 novels, five nonfiction books, and approximately 200 short stories—that the horror master and Portland, Maine native has written. For those brave enough to make it to the end of the King multiverse, there's one burning question left to face: What next?
Rest easy, superfans. You'll find plenty of chills and thrills in the works of these 11 nightmare-inducing authors like Stephen King. Many of the storytellers below cite King as a primary influence on their twisted work. Others actually inspired the King of Horror himself. So you know you're in good hands.
A Head Full of Ghosts
Like his fellow New Englander King, Tremblay is a master at turning ordinary situations into the stuff of nightmares. A family on vacation. A teenager's sudden change of personality. A trip to a state park. Each scenario starts out innocently enough, but soon descends into the diabolical. As Tremblay's multi-layered characters try to figure out if the chaos enveloping them is real or imagined, they're pulled deeper and deeper into mortal danger. To find their way out, they'll have to summon the courage to face evil head-on—even if it means looking in the mirror.
Tremblay's 2015 novel A Head Full of Ghosts is the Bram Stoker Award-winning story of a teenage girl who may or may not be possessed by a demon, and the younger sister who sets out to find the truth—whether her religious father wants her to or not.
The Hunger
Prior to publishing her first novel (The Taker, 2011), Katsu spent three decades working in the intelligence and foreign policy fields. Her analytical skills shine through in her fiction, which combines real history and supernatural horror to hair-raising effect. Like King, Katsu is a master at making the paranormal seem real—so much so that you'll wonder why your history textbooks failed to mention all the shapeshifters and immortal alchemists that caused chaos in 19th-century America. We recommend Katsu's novel The Hunger, a feverish retelling of the Donner Party's ill-fated journey to the Sierra Nevada mountains—where a bloodthirsty demon awaits.
Related: We All Float Down Here: 13 Terrifying Books for Fans of Stephen King's It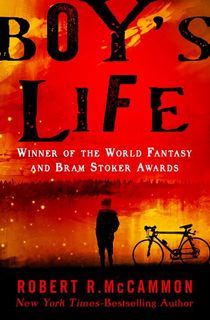 Boy's Life
When it comes to authors like Stephen King, it's hard to beat Robert McCammon. Like King, McCammon is a prodigious talent and a master craftsman of the sprawling horror tome (See: Swan Song, Wolf's Hour, or Mine). And while few writers capture the hope, sadness, and menace of a small-town childhood better than King, but McCammon might just be his equal—especially in Boy's Life, set during a fateful summer in 1960s Alabama. The story begins when 12-year-old Cory Mackenson and his father witness a car plunge into Saxon's Lake. Inside, a man has been stripped naked, beaten, and chained to the steering wheel. When nobody comes forward to identify the victim, life in Zephyr goes on as usual. But Cory can't forget what he saw, and begins to suspect that something sinister—and perhaps otherworldly—is happening in his hometown.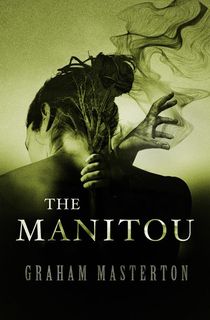 The Manitou
British author Graham Masterton is even more prolific than King, publishing more than 100 books over the course of his 40-year career—and that's not counting the sex manuals. Whether he's writing crime thrillers, historical sagas, or horror, Masterton combines wildly original premises with incisive character development and breakneck pacing. He's said that he wrote his million-copy bestseller, The Manitou, in one week. Which, if true, might be even scarier than the plot—he must have been possessed. The Manitou asks what would happen if a powerful Native American shaman decided to take revenge on the white race for destroying his people. The answer, which involves fiction's gnarliest tumor, is as terrifying as Rosemary's Baby and The Exorcist combined.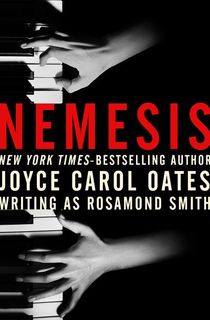 Nemesis
In the late 1980s, National Book Award winner Oates wrote and sold a psychological suspense novel under the pseudonym Rosamond Smith. The subterfuge was discovered before the book, Lives of the Twins, was published, but Oates went on to write seven more novels as her alter ego, fearlessly exploring the dark corners of the human psyche. King, of course, famously published seven novels under the pen name "Richard Bachman" before a bookstore clerk outed him in 1985.
Oates is at her best in Nemesis, a hypnotic revenge thriller set on the campus of a music conservatory, where a distinguished teacher has been accused of rape. When the teacher is murdered and his accuser becomes the prime suspect, pianist Maggie Blackburn sets out to find the real killer, putting her life and sanity at risk.
Related: 14 Horror Books for Fans of Scary Stories to Tell in the Dark
The Girl Next Door
King at his darkest—think Apt Pupil, Gerald's Game, Pet Sematary—can barely match Ketchum, a writer whose artful prose and rich characterizations are delivered in the service of copious, gut-wrenching violence. If you want your fiction to keep you up not just all night, but for nights and nights on end, until you can't think or see straight, then Ketchum's the author for you.
Based on a gruesome true story, the controversial novel The Girl Next Door explores the horrors that human beings are capable of inflicting on each other and proves that what King once said about Ketchum is true: He's the scariest writer in America.
Broken Monsters
Broken Monsters opens with a grisly discovery: A corpse bisected at the hip, its legs and feet replaced with the lower half of a deer. It's an arresting, can't-get-it-out-your-head image, and an apt metaphor for Beukes's fiction, which fuses genres as brilliantly and seamlessly as King does in 11/22/63 and The Dark Tower, among others. But whether the South African author is writing about a time-traveling serial killer or a near-future where real women provide the voices for lab-grown sex dolls, Beukes's touchstones are the literary tropes and visceral thrills of horror. The Shining Girls, another must-read by Beukes, takes a page out of The Shining and transforms it into the spine-chilling story of a young journalist's quest to find a serial killer who regularly escapes justice by traveling across time.
The Elementals
Although his best known work might be the screenplay for Tim Burton's Beetlejuice, McDowell was also a prolific novelist. King once called him the "finest writer of paperback originals in America." A dedicated collector of Victorian-era death memorabilia, McDowell died of AIDs-related complications before the age of 50; his final novel, Candles Burning, was completed by Tabitha King (Stephen's wife) and published posthumously.

Arguably McDowell's most terrifying novel, The Elementals is a squirm-inducing Southern Gothic horror story about two wealthy Alabama families, an abandoned Victorian summer home, and an insatiable evil force that's been buried for generations—but is ready to feast once more.
Confessions
Japanese author Minato, a former home economics teacher, is known in her home country as the "queen of iyamisu," or "eww-mystery." Named for the near-involuntary reaction ("eww!") readers have to the genre's signature scenes, iyamisu novels are grislier and darker than the average mystery—a description that also applies to King's forays into thriller territory (Misery, Mr. Mercedes, etc.).
In Confessions, Minato takes her diabolical premise—a teacher plotting revenge on the middle-school students who killed her four-year-old daughter—through a series of hairpin twists and turns in this psychological thriller that Steph Cha from the Los Angeles Times called "a Japanese Gone Girl."
The Troop
Canadian literary author Craig Davidson indulges his hunger for the dark side under the pseudonym Nick Cutter. And, judging by The Troop, Cutter is as ravenous as the escaped subject of a bizarre weight-loss experiment. Scoutmaster Tom Riggs and his young troops have just set up their island campsite when a stranger stumbles out of the woods. Pale, sick, and starving, the man desperately needs medical attention. But when Riggs tries to help, he unleashes a deadly contagion that threatens to wipe out not just his youthful charges, but all of North America. King called The Troop "old-school horror at its best."
The Best of Richard Matheson
King has said that I Am Legend and Hell House author Matheson is "the author who influenced me most as a writer." A towering figure in the worlds of horror, science fiction, and fantasy, Matheson was also a source of inspiration for Steven Spielberg, George Romero, Anne Rice, and Neil Gaiman. Known for his boundless imagination and fierce economy of style, Matheson also penned feature films and some of the most memorable episodes of The Twilight Zone.
Check out the author's most chilling short fiction in The Best of Richard Matheson. Selected by novelist Victor LaValle, the 33 stories in this collection showcase Matheson's ingenious gift for the big "reveal"—the narrative moment that turns a reader's assumptions inside out. Highlights include "Nightmare at 20,000 Feet," "Prey," and "The Last Day."
This post is sponsored by Open Road Media. Thank you for supporting our partners, who make it possible for The Lineup to celebrate the horror stories you love.