Graham Masterton first burst onto the horror scene with The Manitou, which was published in 1976 and adapted into an equally creepy movie. Since then, he's written over thirty horror novels, making him an undisputed master of the terrifying and macabre. But with such an extensive bibliography, how do you know where to start?
To help you out, we've curated a list of the most essential, nightmare-inducing Graham Masterton books. From tales of demonic possession to vengeful reincarnates from bygone eras, each one features a unique combination of history, horror, and the supernatural that will make you scared to see the sun go down.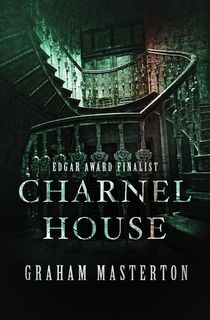 Charnel House
Seymour Wallis is convinced his house is alive—in fact, he believes it's breathing. While his claims are mostly met with a gimlet eye, Detective John Hyatt is willing to give him the benefit of the doubt. It's a decision John regrets the minute he crosses the threshold and encounters the home's hidden horrors. It's obvious that there is, indeed, a centuries-old, malevolent force living within the walls—and it doesn't plan on leaving.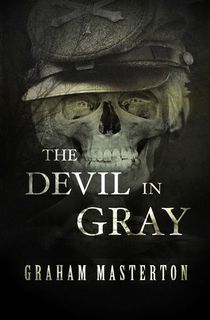 The Devil in Gray
What's more terrifying than the murderous ghost of a Confederate soldier? The murderous ghost of a Confederate soldier you can't see. But how do you fight such an elusive enemy? Detective Martin Decker is determined to find out, but he'll need a little help from a young girl with Down Syndrome—the only person who's been able to describe this "devil in gray." Can Decker follow her leads and destroy the invisible killer before it strikes again, or is he about to become its next unwitting victim?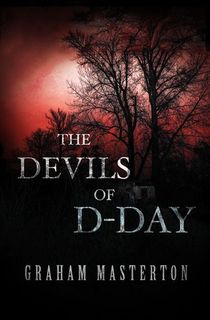 The Devils of D-Day
One of Masterton's earliest historical horror novels, The Devils of D-Day recounts the slaughter of hundreds of German soldiers by thirteen black tanks during the 1944 Invasion of Normandy. Cartographer Dan McCook has always been fascinated by the strange event, but in his attempt to uncover the tanks' mysterious origins, he unleashes the furies of hell on an unsuspecting modern world…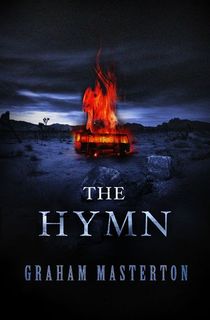 The Hymn
The suicide of a loved one is always shocking, but the way Lloyd's fiancée ended her life was particularly unsettling: She burned herself alive. Lloyd has a hunch that there's more to the story, and his suspicions are confirmed when he learns his beloved was involved with a dangerous cult. Masterton's signature blend of historical fiction and ancient folklore is on full-display as Lloyd is plunged into the world of Native American mysticism and the heinous crimes of the Third Reich.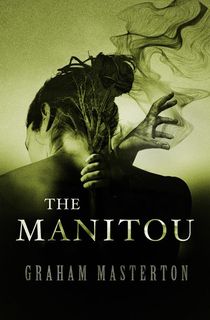 The Manitou
The novel that made Masterton a revered name in the horror genre, The Manitou revolves around the reincarnation of an ancient Native American shaman in modern day New York. It's up to a self-described psychic and his medicine man sidekick to stop the reborn spirit before it annihilates the white race as revenge for the genocide of its people.
The Heirloom
When an antiques dealer finds himself in possession of a strange and unusual chair, he assumes it's just another piece he'll have trouble selling. But every time he gets get rid of it, the chair returns to wreak havoc on his life...Published in 1981, The Heirloom will delight fans of demonic possession and haunted objects.
White Bones
Masterton's 2013 crime horror novel, White Bones, marks the introduction of Irish detective Katie Maguire. On a remote farm, the skeletons of 11 unknown women are uncovered in a mass grave. The remains, which date back to the early 1900s, bear the marks of a skilled and ruthless butcher. Even so, a series of findings causes Detective Katie Maguire to question if the killer is actually alive—or even human.
Ritual
Restaurant critic Charlie McLean and his son, Martin, are looking forward to a long weekend together in the rural town of Allen's Corners, Connecticut. Little do they know, they've made a reservation at a restaurant that serves a particular kind of meat (hint: it walks on two legs). Fans of body horror will revel in this terrifying and disgusting tale—but maybe skip lunch before cracking it open, okay?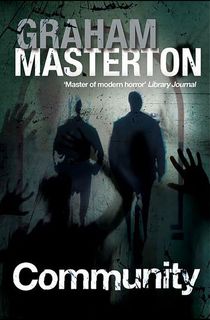 Community
With a distinct feel—like something out of a Twilight Zone episode—this fast-paced novel will have you on the edge of your seat until the very end. Michael Spencer is on a drive with his girlfriend Tasha when they are involved in a car crash. It leaves Michael in a coma for weeks and unfortunately kills his girlfriend. When he finally wakes up he finds himself at the Trinity clinic where they have his best interests at heart.
As he undergoes rehabilitation, Michael also must deal with his amnesia and finds comfort in a pretty local girl, Isobel—they eventually form a relationship. The clinic is part of a charming local community where everyone is helpful and accommodating...or so it seems. As time goes by, the town's charisma begins to weaken, Michael becomes aware of odd occurrences—people begin to disappear without explanation and no one ever mentions them again. Michael is ready to leave and go back home when Isobel disappears. Michael stays to investigate Isobel's disappearance, until he discover a terrible truth about himself...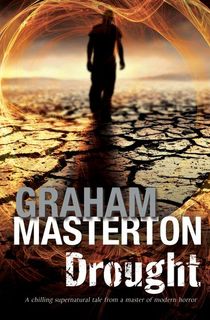 Drought
Masterton presents modern horror as he mixes a supernatural tale with an environmental twist. The U.S. finds itself in a crisis as a lack of any significant rainfall over the past three years threatens the livelihood of many Americans. The situation is especially dire in San Bernardino, California where the temperature hits 120 everyday. The Governor institutes rationing for water services where the city's poorest neighborhoods are deeply affected.
Ex-Marine Martin Makepeace—a social worker—does his best to take care of those in need. In the deprived areas where Martin works—where the water has been intentionally cut off—it is his job to tell families not to panic. But as the city's most affluent neighborhood enjoys a continued supply of water, the poor begin to riot. What's more, Martin' daughter is sick with the fever and his teenage son is framed and arrested for a terrible crime. Now Martin must take drastic measures to protect his family and bring down corrupt politicians.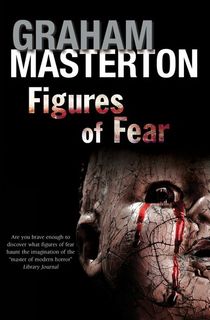 Figures of Fear
In this collection of eleven short stories, Masterton delivers some unsettling and disturbing tales that might haunt you at night. From a story about a tourist who buys a gift with a message he shouldn't ignore, to an anecdote on the Algonquian legend, Wendigo, making an appearance and seeking blood. You'll meet a little girl whose mother is hiding important secrets with frightening results. There's also an artist who can see the future and will try to prevent it but at what cost? A collection that varies in style and degrees of horror, there is surely something for everyone. You might not react to the sound of jingle-bells the same...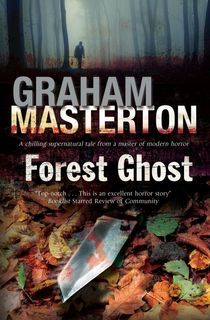 Forest Ghost
Chills will run down your back with this supernatural thriller concerning an elemental force lurking in the world's woods. In Modern-day America, a mass suicide occurs in the forest of a scout reservation where 15 Boy Scouts and 7 adult leaders are found dead. One of the dead boys is a friend of Sparky Wallace, whose father runs a Polish restaurant in Chicago.
Both Sparky and Jack are grieving the loss of Jack's wife Aggie—a beautiful Polish woman who haunts both of them in different ways. Jack is drawn into investigating the suicides, as he discovers a connection to his own grandfather, who committed suicide in the Kampinos Forest in Poland when fighting the Nazis in World War II. Jack and Sparky embark on a terrifying adventure to Poland where they must experience maddening panic to unlock what has caused the suicides.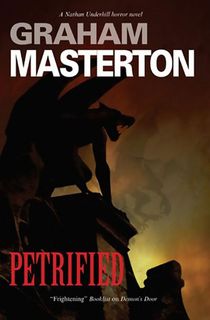 Petrified
Braydon Harris knew that his plan could have some setbacks, but he didn't imagine it would end with such a terrifying conclusion. Braydon kidnaps his little girl, Sukie, from her mom's place only to get caught up in an electric storm that only seems to complicate his getaway. Things are further entangled when a huge truck jack-knifes in front of him, his car catches alight and Sukie ends up in the hospital.
Meanwhile, Professor Underhill is at it again, engaging in experiments to recreate mythological creatures he believes existed at some point. While he tries to recreate a phoenix, there's a villain who is ready to bring to life petrifying gargoyles. Sukie has always had nightmares about gargoyles but she will be pushed over the edge when she spots shadows flying through the sky.
This post is sponsored by Open Road Media. Thank you for supporting our partners, who make it possible for The Lineup to continue publishing the terrifying stories you love.