For most people, the winter season is a time of great joy and family gatherings. It's a period full of holiday feasts and end-of-year revelry. But some unfortunate people never make it to the New Year, and for others, these supposedly pleasant times bring out the most murderous of tendencies.
While you counted down to the 12 days of Christmas, a serial murderer confessed to heinous acts. While you happily unwrapped presents on Christmas morning, a frozen corpse was discovered in a snowdrift. While you prepped your annual New Year's Eve party, some of the most notorious murderers were put on trial for their horrifying crimes.
Related: 46 Gripping True Crime Books from the Last 54 Years
If you think you're ready, come check out these winter true crime books that all take place during the icy holiday season. These true crime books take you from snowy Manhattan to sunny Los Angeles and beyond, examining notorious serial murder cases and lesser-known injustices throughout history. Each narrative will leave you with chills all the way through April.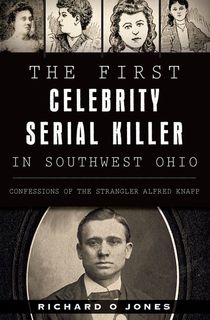 The First Celebrity Serial Killer in Southwest Ohio
Alfred Knapp was a drifter with brain damage who rose to media fame. It just came at the cost of his wife's life. On the days leading up to Christmas in 1902, Alfred strangled his wife, Hannah, in their bed. Alfred told anyone who asked that Hannah simply left him, but the truth was with Hannah as she floated in a box down the Great Miami River.
When Alfred was finally caught, he confessed to the murder of four other victims. His actions were abhorrent, but as reporters flocked in to interview him, he came across as charismatic and handsome. Though he spent a hefty amount of his life thereafter in prison, Alfred was viewed in the media as a sinister star.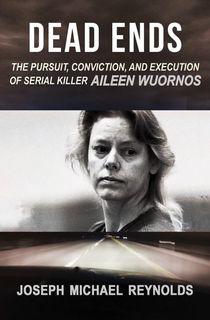 Dead Ends
The first body was found in mid-December of 1989—Richard Mallory, shot multiple times and disposed of in the woods north of Daytona Beach, Florida. Over the next twelve months, six more white, male, middle-aged victims were found murdered in the same way, though the police were left without any leads to these startling crimes. It was through the violent acts of Aileen Wuornos that these men met their untimely ends. And as Wuornos went to trial and set the media ablaze with her side of the wild tale, a dark history of prostitution and abuse began to unfold.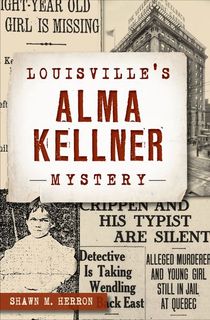 Louisville's Alma Kellner Mystery
On a harsh winter's day in 1909, a heinous crime was committed that would come to shake the foundations of Louisville, Kentucky. It was in December that eight-year-old Alma Kellner disappeared from St. John's Church; months later, her body was found. Police Captain John Carney was so affected by the senseless child murder that he set out on a cross-country manhunt, traversing some 11,000 miles and eventually ending up in South America. However, even as a suspect was obtained, a trial set into motion, and a verdict reached, questions remained about the suspicious conclusion to the case.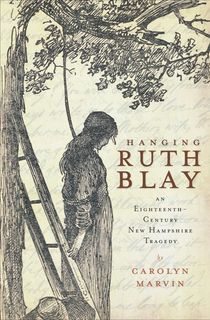 Hanging Ruth Blay
Sometimes those who are punished for crimes are actually the victims. In December of 1768, Ruth Blay was hanged to death in Portsmouth, New Hampshire. Her crime was a breach of a strict moral code: she had concealed the birth of a stillborn baby—a baby she had out of wedlock. Author Carolyn Marvin shines a solemn light on this tragic act of injustice, revealing the woman behind the slaying.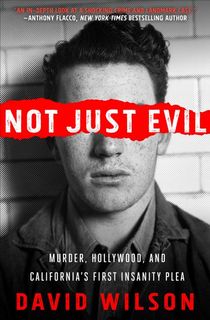 Not Just Evil
Marion Parker, just twelve years old, was abducted from her Los Angeles school on December 15th, 1927. Marion's father delivered the ransom money to one William Edward Hickman. But it wasn't until the Hickman fled that Mr. Parker realized his daughter was already dead. When Hickman was finally captured and charged with Marion's murder, he confessed every wicked detail. He also issued California's first plea of insanity.
As Hickman's lawyers insisted Hickman's delusional fantasy world was the result of movies warping his ability to parse out right from wrong, it seemed as though Hollywood was the one suddenly on trial. The movie industry—at a pivotal point as it emerged from the era of silent films—was quick to hit back against these claims. It wasn't long before the case descended into chaos.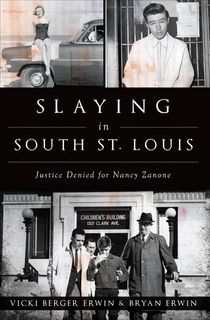 Slaying in South St. Louis
It was a chilly St. Louis December in 1963 when a senseless tragedy unfolded. As Nancy Zanone's two young children played happily in the backyard, she stepped away to finish her chores. Joseph Arbeiter, a local teenager, was waiting inside after slipping in through an unlocked door. He stabbed Nancy to death in her kitchen.
Authorities soon apprehended Arbeiter. He confessed and stood trial for his crimes. Yet despite the confession and hard evidence, Arbeiter was released on a technicality. Co-authors Vicki Berger and Bryan Erwin dive deep into one mother's pointless death, and the surviving family members' quest for justice.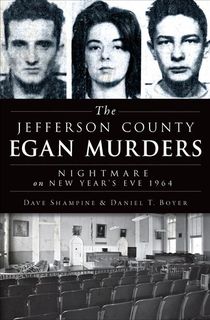 The Jefferson County Egan Murders
A notorious crime trio, Peter Egan, his wife Barbara Ann, and his younger brother Gerald were suspects in not only a spree of burglaries, but an FBI investigation of grand theft auto. However, the crime uncovered on December 31st, 1964 was not carried out by the Egans. No, the Egans were the victims—found shot to death along Interstate 81.
The execution-style murders baffled the police—was this an act of random violence, or was it a pointed hit? When a shocking arrest was finally made, the arrival of acclaimed lawyer F. Lee Bailey—known for representing such clients as , , and —spurred the trial forward into a series of unbelievable twists and turns, leaving the murders clouded in mystery to this day.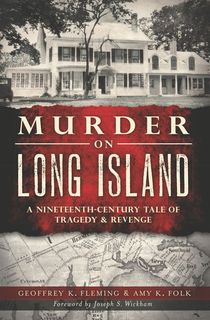 Murder on Long Island
The last man to be hanged in Suffolk County was Nicholas Behan, who met his end on December 15th, 1854. Behan had been working for a well-off farmer, James Wickham, on Wickham's sprawling eighty-acre estate in Cutchogue, Long Island. However, when Behan harassed a fellow worker who turned down his marriage proposal, Wickham fired Behan and told him to leave his farm.
Several days later, Behan returned to the farm in a fit of rage and revenge. With the swings of his axe, Behan took the life of Wickham. Authors and historians Geoffrey Fleming and Amy Folk explore the twisted story of his sick crime, his desperate flight to the nearby swamp in hopes of evading authorities, and his arrest, trial, and execution.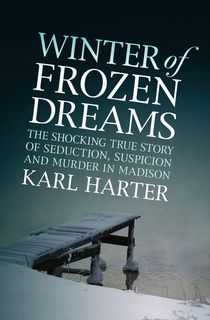 Winter of Frozen Dreams
This chilling true story begins on Christmas Day 1977, when Jerry Davies led Madison, Wisconsin police to a snowbank concealing the corpse of Harry Berge. Following Berge's trail before he disappeared, police discovered he had recently signed over his insurance policy to his ex, Barbara Hoffman. Even more unusual, Jerry Davies, the man who notified the police of the crime, had also signed over his insurance policy to Hoffman, and would later wind up dead too. It wasn't long before authorites uncovered a shocking true story of suspicion, greed, and murder.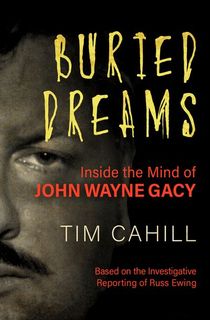 Buried Dreams
This unsettling story of the notorious American serial killer and his victims begins in December 1978, just days before Christmas, when John Wayne Gacy finally confessed to the murders of the 27 victims found in the crawlspace under his house. Gacy's crime spree shocked the world; he was eventually found guilty of 33 counts of murder.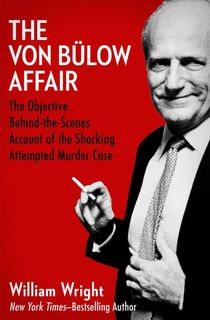 The Von Bülow Affair
On December 21, 1980, just days before Christmas, Sunny Von Bülow was found unconscious; the result of an attempted murder that uncovered one of the most infamous family feuds of all time. Family drama is inevitable during the holiday season—but when that family has money, a complicated history, and a greedy second husband, it's a dangerous recipe for murder.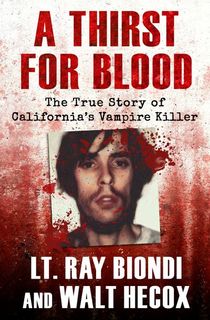 A Thirst for Blood
In late December 1977, Richard Chase killed his first victim in a drive-by shooting: 51-year-old Ambrose Griffin. Sadly, it was just the beginning of his rampage. Weeks later, Sacramento police discovered the brutalized body of soon-to-be mother Teresa Wallin. Her body was disfigured in unholy ways, and evidence suggested the culprit cannibalized the remains and collected large volumes of blood. In less than a month, more victims were discovered, their bodies contorted and drained just like Teresa Wallin's. Written by Lt. Ray Biondi, the lead homicide detective assigned to the case, this blood-chilling account traces the serial murder spree of the man known as "the Vampire of Sacramento."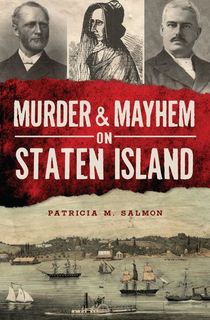 Murder & Mayhem on Staten Island
Does the name Polly Bodine ring a bell? You'd be forgiven if it doesn't. Yet it was a far different case for New York City residents in December 1843. On Christmas night of that year, Polly Bodine was accused of brutally murdering her sister-in-law and infant niece on Staten Island. The crime scene was so horrific that P.T. Barnum proclaimed the suspect "the Witch of Staten Island." Even Edgar Allan Poe weighed in on the matter. Bodine was tried three times for the slaying—only to be acquitted. Her story is just one of a dozen chilling cases unearthed by historian Patricia M. Salmon in her book about Staten Island true crime.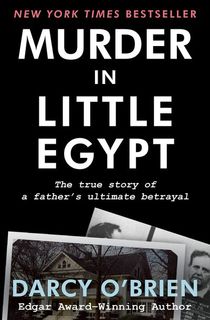 Murder in Little Egypt
On a bleak December day in 1984, Dr. John Dale Cavaness was charged with the murder of his second son, and suspected of the murder of his first son. Once again we see how a family's troubled past can lead to murder. Known as a hero in his small Illinois town, Dr. John Dale Cavaness was in truth an abusive husband and father, and eventually a cold-blooded killer. Read this chilling profile of a man who inspired so much hero-worship that, even as he was convicted of murder, his loyal followers refused to believe it.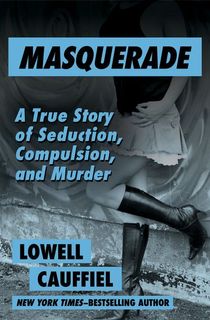 Masquerade
On a cold, and bitter winter day in December 1985, the trials of pimp John "Lucky" Fry took place. Fry was charged with murdering and dismembering Dr. Alan Canty, and hiding the body parts throughout Detroit. Dr. Canty was a respected psychologist in the wealthy parts of Detroit. Yet he found himself tangled up with a young sex worker and her pimp on the seedy side of town, where he became the victim of a gruesome murder.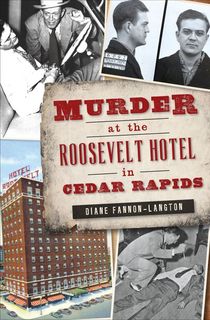 Murder at the Roosevelt Hotel in Cedar Rapids
On December 13, 1948, Byron C. Hattman checked into the Roosevelt Hotel in Cedar Rapids, Iowa—and never checked out. Two days later, a maid found Hattman's body in a blood-spattered room. Investigators linked the murder victim to the wife of a pediatrician in St. Louis, and the doctor admitted to the attack after trying to poison himself. While scandalous, the case seemed open and shut for prosecutors. That is, until new evidence changed the narrative. Reporter Diane Fannon-Langton uncovers the truth in this comprehensive account of the Hattman slaying.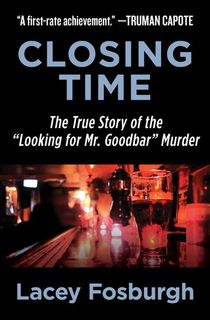 Closing Time
On New Year's Day 1973, schoolteacher Roseann Quinn was stabbed to death by John Wayne Wilson—a man she picked up at a bar across the street from her apartment on Manhattan's Upper West Side. The crime went on to inspire the novel Looking for Mr. Goodbar, and its film adaptation starring Diane Keaton and Richard Gere. Lacey Fosburgh's true crime account uses dramatization techniques, and changes Quinn's name to Katherine Cleary, in order to paint a picture of a woman who was different from the person others believed her to be.
Related: The Goodbar Murder: A Woman's Fatal One-Night Stand
This post is sponsored by Open Road Media. Thank you for supporting our partners, who make it possible for The Lineup to continue publishing the true crime and creepy stories you love.
Featured photo: Tim Foster / Unsplash