Few things are scarier than the realization you've married a stranger. Even more frightening: when that realization comes too late, or not at all. While killer spouses—particularly killer husbands—are unfortunately all too common, they never cease to baffle us. What exactly drives a man to pledge "in sickness and in health" and "till death do us part," and then so egregiously go back on his word?
These cases illustrate that allure and mystery might actually be red flags; good looks and charm only go so far. From crimes of passion to shocking deception, our list will make you question just how well you know your partner or spouse.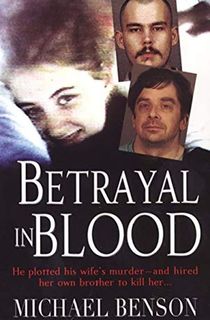 Betrayal in Blood
Remarkable twists and turns make this true story feel like it's been ripped from the pages of a suspense novel. At age 26, Tabatha Bryant was a young mother of two that was living an idyllic life in upstate New York. Her husband, Kevin, was a successful lawyer and, at 45, closer to Tabatha's mother's age than her own. But that didn't stop the attraction they shared. Their relationship quickly morphed from platonic to romantic.
Related: The Truth is in the Blood: The Murder of Tabatha Bryant
The couple may have met at church, but Kevin was obsessed with cocaine and women, and was soon having extramarital affairs. By the time Kevin discovered that he was not the only one committing infidelities, he saw only one solution—ending Tabitha's life; but he wouldn't do it alone. Kevin called upon Tabatha's stepbrother, Cyril Winebrenner, and Winebrenner's girlfriend, Cassidy Green, to help out with his evil plan.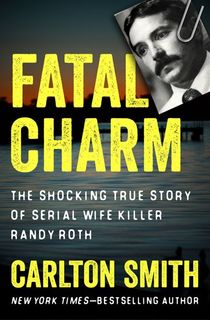 Fatal Charm
It's no surprise that this well-written account of a horrifying case comes from Seattle Times reporter and Pulitzer Prize finalist Carlton Smith. Smith chronicles the chilling details of a dream husband who was secretly leading a double life. Randy Roth was an alluring, handsome, hardworking man, who from the outside seemed to have bad luck with the ladies. He was married four times, each marriage ending in devastation. His first marriage ended in divorce after producing one son; his second marriage ended after his wife fell to her death from Beacon Rock; his third marriage ended after less than five months. By the time his fourth wife died from drowning, Roth's suspicious behavior caught up to him as detectives and persecutors began to stack evidence against him. This is the story of Randy Roth—serial wife killer.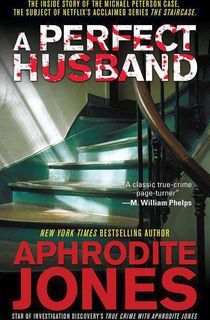 A Perfect Husband
When Michael and Kathleen Peterson were wed, it seemed that the couple—both reeling from failed marriages—had gotten their second chance at love. Moreover, they enjoyed successful careers, had a beautiful combined family, and lived in an impressive North Carolina mansion. On the outside, they appeared to be living the American Dream, though a fatal stairway fall would soon reveal a hidden nightmare of past violence and betrayal.
At the center of the maelstrom was Michael himself, suspected of not just his wife's murder, but of a second slaying, and various infidelities. In The Perfect Husband, Aphrodite Jones dives into the case—which was made famous by a 2007 documentary—to bring us closer to answering the prevailing question: Is Peterson guilty or innocent?
Related: The Case of Michael Peterson—a Perfect Husband, or the Staircase Murderer?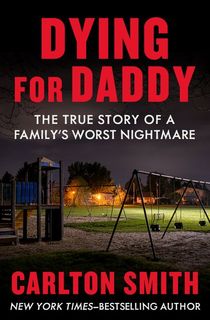 Dying for Daddy
In 1992, the Barron household was devastated when Irene, mother of two, mysteriously died in her sleep. What was initially regarded as a random tragedy—one her husband, Jack, attributed to a strange genetic disease—became frighteningly familiar over the next several months. By 1995, Jack's mother and children had met similar fates, each one meted out by his own hands.
Through interviews and insider accounts, author Carlton Smith explores this unusual serial killer—one of the first known sufferers of Munchausen-by-Proxy—and how his need for sympathy drove him to violence.
Related: And Then There Were None: The Family Annihilator Who Killed for Attention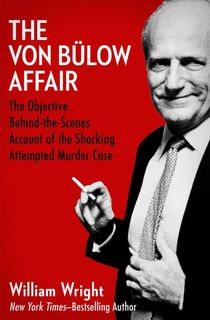 The Von Bülow Affair
The Von Bülow Affair takes readers into a dark corner of high society, as it recounts the conviction—and eventual acquittal—of Claus Von Bülow. His journey to notoriety began in 1980 when his wife, Sunny, was found unconscious in their bathroom. For the next 27 years, Sunny remained in a hospital bed, lying in a vegetative state. Debate ensued as to the cause of her condition—was low blood sugar to blame, or foul play?—until Claus was eventually brought to court in 1982. After two trials, and one overturned conviction, he was set free. While some insist on his guilt, others are convinced of his innocence—most notably Norman Mailer, who attended Claus' post-trial "victory" dinner to draw his own conclusion.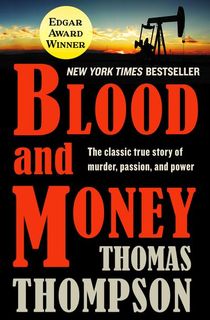 Blood and Money
When socialite and equestrian Joan Robinson took her third walk down the aisle, she had no idea she was walking towards a slow, sinister death. The man at the altar was John Hill—a respected Texas surgeon who, a little over ten years later, would watch his wife suffer from a mysterious infection. Delayed medical care—or, rather, John's negligence—would ultimately kill her.
Related: 6 Books by Edgar Award-Winning Author Thomas Thompson
So began a case of "murder by omission"—a landmark conviction in the state of Texas—that reigns as one of the Lone Star State's most bizarre. Thomas Thompson relays every twisted detail in his New York Times bestseller Blood and Money, from John's two accomplices to his own murder prior to his 1972 trial.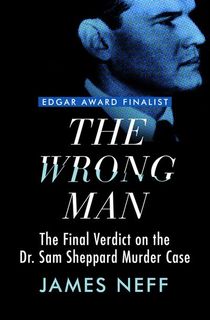 The Wrong Man
Okay, so technically Sam Sheppard was acquitted—and The Wrong Man certainly supports this notion—but many still believe he was behind his wife's murder. It was summer 1954 when Marilyn Sheppard was beaten to death after her assailant knocked Sam unconscious. Without a viable second witness—their son had slept through the entire ordeal—there was little to corroborate Sam's insistence on an outside killer. As a result, he spent 10 years in prison before his release in 1966. But was Sam's freedom a grievous mistake, or an act of delayed justice? Author James Neff argues the latter, but we'll let you reach your own verdict.
Related: Guilt or Innocence: The Shocking Twists of the Sam Sheppard Case
Dead by Sunset
To his friends, Brad Cunningham was an all-American athlete. To his mother and three sisters, he was someone else entirely—a boy so ashamed of his Native American heritage that he turned violent. His abusive behaviors escalated throughout his various marriages until his fourth wife, a high-powered attorney, was found bludgeoned in her car. Nine years would pass before the case was finally solved, and a guilty Brad found himself rotting in a prison cell. With Dead by Sunset, Ann Rule has once again weaved a chilling true crime tale of infidelity, deception, and the monsters who walk unnoticed beside us.
Related: 15 True Crime Books by Ann Rule That You Won't Be Able to Put Down
Deadly Little Secrets
In Deadly Little Secrets, Texas crime expert Kathryn Casey focus on the case of Matt Baker—husband, father, minister, and cold-blooded wife killer. For years, Baker's faith protected him from law enforcement, convincing everyone—even his late wife's family—that a man of God wasn't capable of murder. But as his various deviances and personal history rose to the surface, it became clear that Matt Baker was no saint, but a narcissistic devil with plenty of sins.
The Stranger She Loved
Following his wife's tragic death, everyone believed Dr. Martin MacNeill was a blindsided, grief-stricken widower. Their opinions began to shift when, just days after his wife's funeral, a younger woman moved into their Utah home. So began an avalanche of disturbing discoveries—from torrid extramarital affairs to past crimes and grand-scale cons—that shattered Martin's veneer of innocence and exposed him for the murderer he was.
This post is sponsored by Open Road Media. Thank you for supporting our partners, who make it possible for The Lineup to continue publishing the creepy stories you love.
Featured photo: Lanty / Unsplash