Think Amy Dune's in deep trouble? Think again. When it comes to love gone wrong, real-life stories trump fictitious tales any day. Get a glimpse at nine authentic narratives, ranging from the chilling account of a Wisconsin murderess to a twisted take on Hollywood's most famous stranglers. After reading one, we guarantee you'll be looking for your next true-crime fix.
The Blooding, by Joseph Wimbaugh
The Blooding
A serial killer on the loose, two terrifying murders, a seemingly endless manhunt, and a breakthrough so astounding, it changes the world of forensic science forever. Joseph Wimbaugh's The Blooding has all the workings of the next great mystery novel, but with the facts and credentials to earn its status as a nonfiction bestseller.
Killer Charm: the Double Lives of Psychopaths, by Linda Fairstein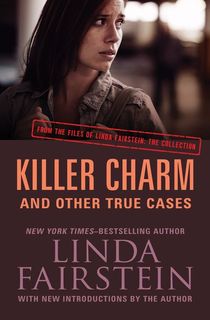 Killer Charm
Drawing on extensive experience from her time at Manhattan's District Attorney's office, legal expert Linda Fairstein helps you discern all-American quarterbacks from homicidal sociopaths, and notes how these homecoming kings use their good looks and charm to their murderous advantage.
White Mischief, by James Fox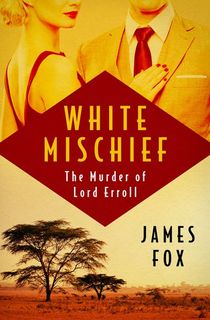 White Mischief
With the lavishness of a Jay Gatsby party and grim exposition of a Criminal Minds episode, James Fox's White Mischief tells the bleak story of Lord Erroll, a frivolous and lustful British earl who was shot in the head after sleeping with another man's wife. The details of Erroll's murder remain murky to this day, even as Fox attempts to crack open the case.
The Hillside Stranglers, by Darcy O'Brien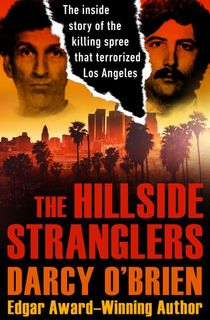 The Hillside Stranglers
Over the course of four months, more than ten women were found savagely murdered, their mangled bodies sprawled throughout the Hollywood Hills. After a community-wide manhunt, two men stood accused: criminally charming cousins Kenny Bianchi and Angelo Buono. Author Darcy O'Brien's riveting, fast-paced take allows readers to imagine themselves as flies on the wall during the trial of this unlawful duo, dubbed the Hillside Stranglers.
The Murder of Dr. Chapman, by Linda Wolfe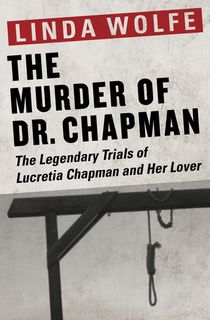 The Murder of Dr. Chapman
Set in pre-Civil War Philadelphia, Linda Wolfe recounts the intricately detailed story of the successful, driven Lucretia Chapman and the infamous Mexican con artist who lethally wedged his way between the young woman and her husband. When Chapman mysteriously died, all signs pointed to foul play, which kickstarted the trial of the century.
Murderous Minds, by Dean Haycock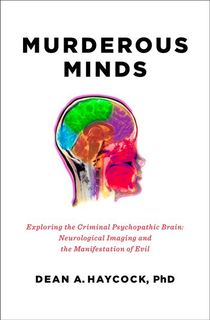 Murderous Minds
Neuroscientist Dean Haycock delves into the minds of real-life psychopaths, serial killers, and rapists, explaining why CSI-worthy villains commit their curious, contorted crimes. Apart from the murderous masterminds? inner workings, he also shows readers how to spot typically functional psychopaths and gives a glimpse at their side of the story.
Anatomy of a Jury, by Seymour Wishman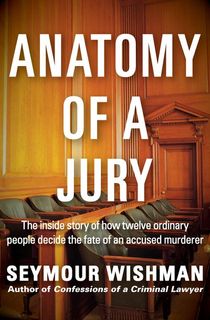 Anatomy of a Jury
Think you're qualified to decide the fate of a murderer? After paging through Anatomy of a Jury, you may just earn the credentials to declare guilty or not guilty. Based on an actual homicide investigation, Wishman transports readers from the page to crime scene to courtroom, exposing the gritty details of everything in between.
The Von Bülow Affair, by William Wright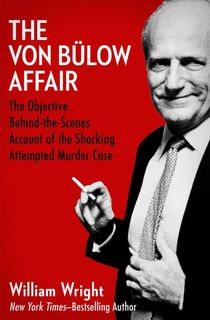 The Von Bülow Affair
Wright spins the tale of heiress Sunny Von Bulow, who was left in a vegetative coma for 28 years after what doctors deemed to be an unnatural display of hypoglycemia. But when Sunny's children learned of their mother's marital discontent, they soon accused their stepfather of foul play. Wright provides readers with a gripping look into Claus Von Bulow's trial and its aftermath, allowing us to peek behind the family's undoubtedly expensive closed doors.
Winter of Frozen Dreams, by Karl Harter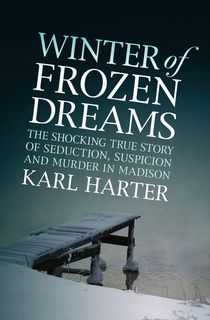 Winter of Frozen Dreams
In the aptly titled book, Harter recounts the bone-chilling story behind one of Wisconsin's most infamous murder cases. Intelligent and riddled with promise, college student Barbara Hoffman dropped out of school to dive head first into a world of drugs, prostitution, and, ultimately, murder. Harter tells the story of two men, seduced and slain for their money, and the cold-blooded, beautiful killer behind it all.
Featured still from "Gone Girl" via Twentieth Century Fox