You hear it on college campuses all the time: That was a killer party. Last night destroyed me. Ugh, I feel like death. But for the hapless souls in these true crime novels, those statements aren't exaggerated—they're real life. Whether at the blood-soaked hands of a fellow student, professor, or random night stalker, the lives of those featured in these stories were taken by evildoers who all share one thing in common: The only extracurricular activity they were interested in was murder.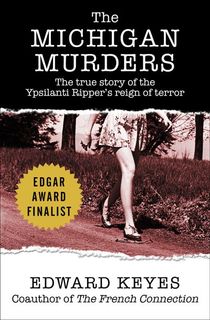 The Michigan Murders
John Norman Collins was your average college student: He studied, he partied, and he had a thing for pretty students. But it's the latter that landed him behind bars for life without parole. For two years, the English major at Eastern Michigan University was working on a bachelor's degree in mutilation and murder. Dubbed the "Ypsilanti Ripper," Collins would stalk, rape, and kill females. The Michigan Murders, a book from the cowriter of The French Connection, Edward Keyes, is a harrowing page-turner that will test your limits.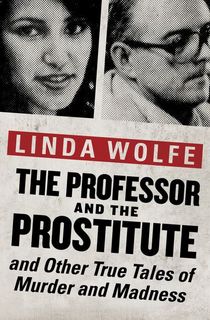 The Professor and the Prostitute
Linda Wolfe, an award-winning true crime writer and American journalist who goes beyond the five W's, explores the details of several unrelated criminal escapades in The Professor and the Prostitute. But, it's the titular tale we're interested in here. William Douglas was a professor at Tufts University School of Medicine, and had a sordid obsession that had only one cure: sex. Namely, with former art student-turned-lady-of-the-night Robin Benedict—who Professor Douglas "tutored in the off-hours"...if you know what we mean. The affair ended in murder, but we'll leave the gory details to Wolfe.
Want more true crime books? Sign up for The Lineup's newsletter. 
The Crime of the Century
In the fabric that makes up America's crime history, the "Birdman" is but a Speck. Richard Franklin Speck, to be exact. And although Speck's killing spree lasted no longer than 72 hours, the murderer still managed to stain an entire nation's history. In 1966, Speck broke into a student nurses' dormitory in Chicago and proceeded to stab and strangle eight students. One managed to hide under a bed and eventually got away. It's this concept of "mass murder" that Breo—the prosecutor who got Speck 1,200 years behind bars—explores in The Crime of the Century.
The Stranger Beside Me
No matter your body count, you're not a notorious serial killer until you've been branded with an epithet. For Ted Bundy, that was "The Campus Killer"—so named perhaps for his several campus abductions and the slaughter field day he had with the coeds at FSU's Chi Omega sorority house during his Florida murdering stint. But it's back in Seattle where crime reporter Ann Rule knew Bundy—not only did she work side by side with him at a crisis shelter, but Bundy was her friend. In a chronicle that continues to haunt her, Rule reveals just how she came to learn her "friend" wasn't so friendly after all.
A Sniper in the Tower
There's a saying in the Lone Star State: Don't mess with Texas. In the case of Charles Whitman, we'd like to tweak that to: Don't mess with a mentally ill ex-marine with violent impulses. When Whitman climbed the steps of the 300-foot tower on the University of Texas's campus and opened fire on the oblivious students below, it wasn't his first crack-shot rodeo. The night before, he'd stabbed and shot his mother, and then turned the gun on his own wife. Author Gary Lavergne tells the whole terrifying story in A Sniper in the Tower.
The Making of a Serial Killer
If there's one way to get a story, it's straight from the horse's mouth—or rather, the ripper's mouth. Which is what The Making of a Serial Killer does. Told by the man who set up camp in the woods near the University of Florida campus and slaughtered five Gainesville students at the beginning of the fall semester in 1990, this autobiography attempts to reason why and how a person could perform such atrocities. However, we may never know why he severed one of his victims' heads and placed it on a shelf, as Rolling was executed in 2006.
This post is sponsored by Open Road Media. Thank you for supporting our partners, who make it possible for The Lineup to continue publishing the true crime and creepy stories you love.