Are you home by 10:00 P.M. every Friday night to watch Dateline? Do you triple check your downloads to ensure all your true crime podcasts are in place before boarding a long flight? Well, we've got the list for you. Pair these 12 books with your favorite podcasts and you'll always get your true crime fix. In fact, many of the book and podcast pairings below examine the same fascinating case, providing you with hours of investigative pleasure.
Closing Time, by Lacey Fosburgh +  Up and Vanished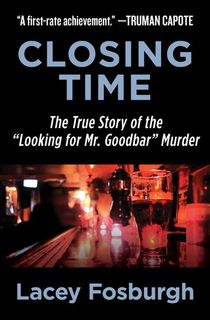 Closing Time
In 2016, documentary filmmaker Payne Lindsay burst onto the true crime podcast scene with Up and Vanished. The first season of the series examined the 2005 cold case disappearance of Georgia schoolteacher Tara Grinstead. Listeners who were riveted by Lindsay's in-depth audio investigation should definitely check out Lacey Fosburgh's true crime classic Closing Time, about the 1973 murder of Manhattan schoolteacher Roseann Quinn. Fosburgh originally covered Quinn's murder for the New York Times. In this Edgar Award finalist, the author employs a unique dramatization technique to chronicle the real-life "Goodbar Murder" and its ensuing investigation, producing a suspenseful fact-based account that Truman Capote called "a first-rate achievement."
Goodbye Natalie, Goodbye Splendor, by Marti Rulli and Dennis Davern + Generation Why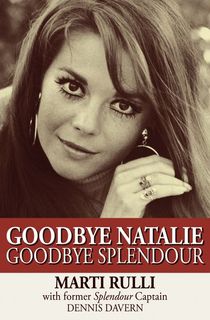 Goodbye Natalie, Goodbye Splendour
If you can't get enough of Aaron and Justin's theories about America's most notorious unsolved murders on their podcast Generation Why, then Marti Rulli and Dennis Davern's book on the mysterious death of Natalie Wood is right up your alley. The Hollywood star was on a yacht with her husband Robert Wagner and friend Christopher Walken when she fell into the ocean and drowned. Wood had a lifelong fear of water—so suspicions were raised as to whether her death was simply a tragic accident, or cold, calculated murder.
Related: The Mysterious Circumstances of Natalie Wood's Death
A Death in White Bear Lake, by Barry Siegel + In the Dark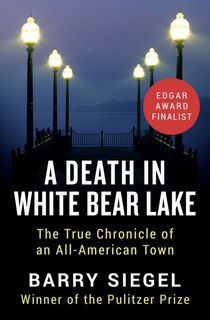 A Death in White Bear Lake
The first season of Peabody Award-winning and American Public Media-produced podcast In the Dark covered the kidnapping and murder of 11-year-old Jacob Wetterling from St. Joseph, Minnesota. Wetterling was killed in 1989, yet his fate remained a mystery for nearly thirty years. In A Death in White Bear Lake, Pulitzer Prize-winning author Barry Siegel examines another chilling Minnesota mystery years in the making. The true crime narrative tells the heartbreaking story of Jerry Sherwood and her young son Dennis. Sherwood put up her newborn son for adoption in 1962. Twenty years later, she set out to reconnect—only to discover that Dennis had died mysteriously before his fourth birthday while under the care of his adoptive parents in White Bear Lake, Minnesota. Certain her son's death was no accident, Sherwood commenced a search for the truth.
Fred & Rose by Howard Sounes + All Killa No Filla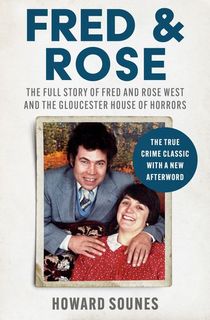 Fred & Rose
British comedians Rachel Fairburn and Kiri Pritchard-McLean host the wickedly funny true crime podcast All Killa No Filla. While the pair covers serial killer cases from around the world, they do devote a number of their episodes to English murderers—including their three-part investigation into the horrific case of Fred and Rosemary West. In Fred & Rose, journalist and author Howard Sounes pieces together the brutal crimes of the killer English couple who transformed their Gloucester home into a depraved house of horrors.
Wasted, by Linda Wolfe + Real Crime Profile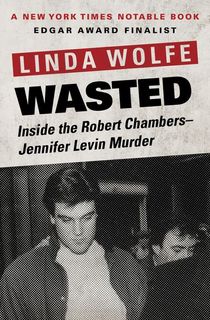 Wasted
Criminal profilers Jim Clemente, Laura Richards, and Lisa Zambetti get inside the twisted minds of some of the world's most infamous criminals with their podcast . They'd have a field day with Robert Chambers, otherwise known as the "Preppie Killer," who lured Jennifer Levin from a Manhattan bar in 1986 and killed her—leaving her body in Central Park. The case has everything for those who are fascinated by criminal behavior: Chambers was attractive, charming, successful, and a total sociopath. Learn more about the crime (and the criminal) that ignited a media firestorm in the late 1980s.
Love Me to Death, by Linda Wolfe + The Trail Went Cold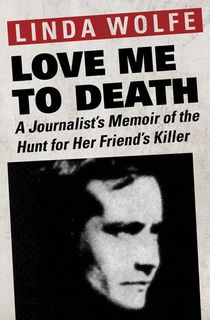 Love Me to Death
On his podcast The Trail Went Cold, Robin Warder reexamines long-lost cold cases in hopes that someone will come forward with new leads. Warder might want to take a look at the 1983 murder of Jacqui Bernard, the subject of Linda Wolfe's book Love Me to Death. Jacqui was Linda's close friend, and being a crime writer, Linda set out to prove that she had been the victim of accused serial killer Ricardo Caputo—the target of an FBI manhunt.
A Death in Canaan, by Joan Barthel + Undisclosed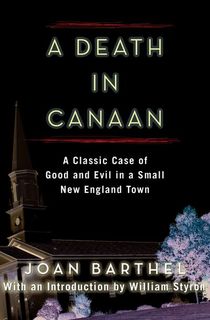 A Death in Canaan
Run in part by Rabia Chaudry, a friend of Adnan Syed, Undisclosed takes a look at wrongful convictions from start to finish. If the rotating wheels of the criminal justice system are what interest you, you'll find Joan Barthel's A Death in Canaan totally fascinating. In the small town of Canaan, Connecticut, Barbara Gibbons was found murdered by her 17-year-old son, Peter. Though he had allegedly confessed to the crime, his neighbors refused to believe that Peter was capable of such a heinous crime and thus began to look closer at the circumstances surrounding his conviction.
The Witch of Del Ray, by Karen Dybis + Most Notorious!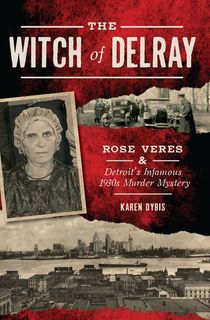 The Witch of Delray
Erik Rivenes's Most Notorious! podcast is a treat for historical true crime fanatics. Every week, the host sits down with a special guest to present a case culled from the annals of true crime, regularly uncovering chilling tales of murder and mayhem that may listeners may not know about. Case in point? The April 2018 episode that examines the 1931 Detroit murder trial of the Witch of Delray—and features none other than The Witch of Delray author Karen Dybis. Tune in for an introduction to the strange crime, then crack open Dybis's book for the full story.
 Buried Secrets by Edward Humes + Cults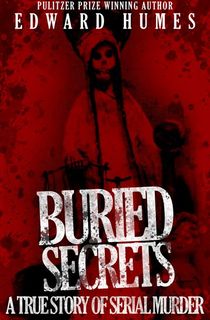 Buried Secrets
Every week, Cults podcast hosts Greg Polcyn and Vanessa Richardson investigate the shocking truths behind history's most notorious cults, delivering a chilling listen that plumbs the darkest depths of human psychology. If you're fascinated by murder and manipulation (who isn't), then Edward Humes' true crime read Buried Secrets belongs at the top of your TBR list. In it, the Pulitzer Prize-winning journalist crafts the definitive account of cult leader and drug kingpin Adolfo Constanzo, and the grisly mass murders in Matamoros, Mexico.
Adnan's Story, by Rabia Chaudry + Serial
Adnan's Story
If you're still yearning for the days when there was a new episode of the first season of Serial to consume, you're in luck. Adnan's story still rages on through this book by his friend, Rabia Chaudry. Thanks to Serial, Adnan's case finally received the attention his family had hoped for. In this new book, Chaudry goes even further than the podcast, presenting new evidence—including a new suspect and details about Hae's murder—and allegations that the state suppressed evidence that would have freed Adnan. With the added bonus of a behind-the-scenes look at Adnan's life in prison, Adnan's Story is a vibrant and personal plea for his innocence.
After Etan, by Lisa R. Cohen + Thin Air
After Etan
As every true crime addict knows, sometimes people do just vanish into thin air. On the podcast, this horrifying phenomenon is told through the lens of heartbreaking personal stories about loved ones who have simply vanished—never to be seen or heard from again. The1979 disappearance of Etan Patz in New York City has haunted the city for decades. Though a man named Pedro Hernandez implicated himself in Patz's disappearance in 2012, the boy's remains have never been found, and many have their doubts as to whether Hernandez is telling the truth. Lisa Cohen's book After Etan gets to the heart of the case that changed Gotham, and America, forever.
Manson, by Jeff Guinn + You Must Remember This
Manson
Karina Longworth's immensely popular podcast , on Hollywood's first century, frequently veers into the world of true crime. But in May 2015, the popular podcast went straight into the mind of Charles Manson and his experience in Hollywood. If you just couldn't get enough of old Charlie, you'll be hard-pressed to find a more thorough or compelling biography than Jeff Guinn's Manson. Speaking to Manson's blood relatives (who had never before agreed to be interviewed), Guinn sets up a complete portrait of this psychopath from cradle to San Quentin.
This post is sponsored by Open Road Media. Thank you for supporting our partners, who make it possible for The Lineup to continue publishing the true crime and creepy stories you love.