Tales of unsolved murder simultaneously captivate and terrify the public. Sometimes the murders are isolated incidents: other times serial killers are able to continuously evade authorities. Unsolved murders, from mysterious celebrity deaths to cities terrified by unknown assailants, continue to baffle and intrigue. These nine chilling books about unsolved murders are guaranteed to have you playing detective—once more going through all the clues, hoping to find the killer.
1. Black Dahlia Avenger, by Steve Hodel
Black Dahlia Avenger
One of the most notorious unsolved murders in American history is the case of the Black Dahlia, A.K.A Elizabeth Short. In 1947, Short's brutally mutilated body was found in a lot in downtown Los Angeles. A massive manhunt—the largest in Los Angeles history—commenced, as the murderer taunted the police, sending notes and eluding authorities at every turn. Meanwhile, a slew of other young Los Angeles women were being murdered and all of their cases went unsolved as well. Was the Black Dahlia killer, in fact, a serial killer? Retired LAPD detective Steve Hodel believes he has the answer.
2. Who Killed My Daughter?, by Lois Duncan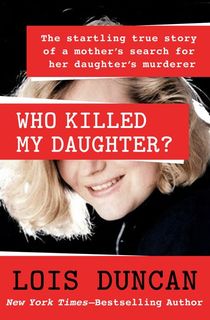 Who Killed My Daughter?
In 1989, award-winning author Lois Duncan's daughter, Kaitlyn, was shot to death in Albuquerque, New Mexico. Duncan was frustrated by what she believed to be a subpar investigation on the part of the police. Determined to not let Kaitlyn's case fall by the wayside, Duncan thrust herself into the middle of the action, contacting journalists, private investigators and more in order to try and make sense of her daughter's murder.
3. Goodbye Natalie, Goodbye Splendour, by Marti Rulli and Dennis Davern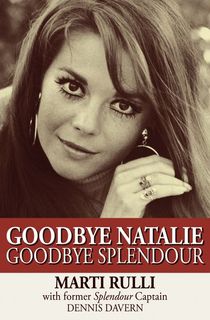 Goodbye Natalie, Goodbye Splendour
The death of Hollywood legend Natalie Wood in 1981 remains one of the most mysterious cases in American history. Wood drowned to death while on her yacht, off the coast of Catalina Island, but the circumstances surrounding her drowning have always been murky—leading many to suggest foul play. In this emotional account by Dennis Davern, who was captain of the yacht on the weekend Wood died, and his friend Marti Rulli, the events of that fateful day are rehashed.
4. Blood Cold, by Dennis McDougal and Mary Murphy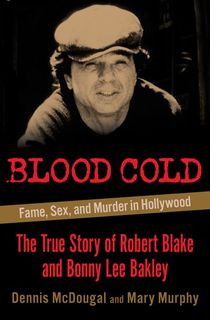 Blood Cold
Bonny Lee Bakley, wife of actor Robert Blake, was shot to death in May 2001. Her husband was immediately suspected to be the culprit. Though Blake was found not guilty of her murder in 2005, questions about Blake's innocence persist. In Blood Cold, McDougal and Murphy expose the violent and dangerous world in which Bakley and Blake lived, trying to piece together exactly how, and why, Bakley was killed.
5. The Wrong Man, by James Neff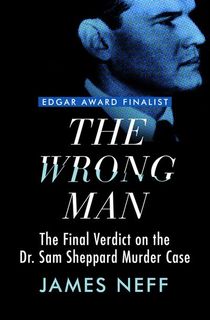 The Wrong Man
In 1954, Ohio neurosurgeon Dr. Sam Sheppard found his wife, Marilyn, beaten to death in their home. Though Sheppard claimed the crime had been perpetrated by an unknown assailant, he soon came under suspicion, and was eventually charged with her murder. Sheppard maintained his innocence, and after serving almost 10 years of his life-long sentence, he was acquitted in a retrial. Who really killed Marilyn that night? Author James Neff unpacks this tragic and loaded question in The Wrong Man.
6. A Death in Canaan, Joan Barthel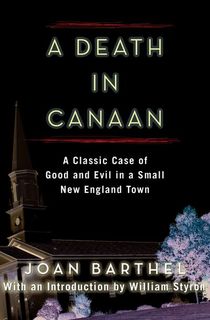 A Death in Canaan
In 1973, Canaan, Connecticut resident Barbara Gibbons was found brutally murdered in her home. Her teenage son, Peter, after being interviewed by the police, confessed to the murder and was charged. The citizens of Canaan, however, were incredulous: They believed Peter had been coerced and intimidated into confessing to the murder, and they were determined to help prove his innocence. With help from high-profile celebrities and average citizens alike, the enormous gaps in the prosecution's case were revealed, and Peter's innocence was proven. The question, though, of who truly killed Barbara Gibbons persists.
7. Perfect Murder, Perfect Town, by Lawrence Schiller
Perfect Murder, Perfect Town
Lawrence Schiller's best-selling book scrutinizes every element of the JonBenét Ramsey murder case, paying particular attention to the questions that plagued investigators, journalists, and the public alike. Who really wrote the ransom note and what does it reveal about the potential killer? Why did the Ramseys have so much control over the investigation? And, could the "random intruder" murder theory really be possible?
8. Who Killed These Girls?, by Beverly Lowry
Who Killed These Girls?
In 1991, four teenage girls were found bound, gagged, and shot in the head in an Austin, Texas frozen yogurt shop. The question of who perpetuated this horrific crime tortured the authorities for years. Two suspects were eventually convicted after eight years of searching, but their convictions were eventually overturned. The case remains cold to this day.
9. The Axeman of New Orleans, by Miriam C. Davis
The Axeman of New Orleans
For nine years, from 1910 to 1919, a killer on the loose terrified the city of New Orleans. He was known as the "Axeman," for his modus operandi was axing his victims to death. Paranoid and desperate for a culprit, authorities wrongly accused many innocent people of the crimes, including an Italian grocer and his son. The real killer, though, was never caught—and Davis makes the chilling argument that he didn't just quit killing in 1919, he simply moved and killed elsewhere.
This post is sponsored by Open Road Media. Thank you for supporting our partners, who make it possible for The Lineup to continue publishing the true crime and creepy stories you love.
Featured photo: Lois Duncan's daughter, Kaitlyn