Summer is upon us, horror fiends. And there's nothing quite like a dark and twisted tale to give you the chills on a sweltering July night. And if your new creepy read is on sale? Well then, all the better!
That's why we scoured the web for the best horror and true crime book deals for July 2020. From classic tales of terror by horror masters like Graham Masterton and Catherine Cavendish to a must-read box set of true crime classics by Thomas H. Cook, the books below are sure to keep the chills coming all July long—and they're at prices that can't be beat!
But act fast. These cheap true crime books and horror book deals will be gone before you know it.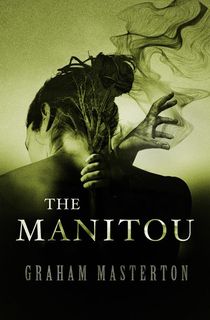 The Manitou
An ancient vengeful spirit attempts to return through the body of a terrified young woman in this horror classic by an award-winning "master of the genre" (Rocky Mountain News).
Something terrible is returning from the shadows to which it has been confined for centuries—a monstrous spirit determined to destroy. And unless a motley group of ill-prepared defenders can harness an ancient magic, there will be no stopping the malevolent entity's terrible rebirth—and no escaping the wholesale carnage it will engender.
Related: Master of Horror: 13 Terrifying Graham Masterton Books
The Manitou introduced the great Graham Masterton to the canon of horror, instantly placing him among the genre's elite.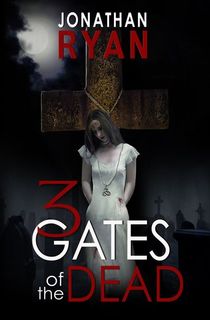 3 Gates of the Dead
Sometimes, the most evil things come from the most holy...
Related: Slaughtered, Slain, Sacrificed: 9 Novels of Ritualistic Murder

Conflicted with his faith in God and the hypocrisy of the church, Aidan Schaeffer, a young assistant pastor, is in a constant state of spiritual turmoil. When Aidan learns that his ex-fiancée is the first victim in a string of ritualistic killings, he finds himself in the middle of an even deeper fight. Tormented by demonic threats and haunted by spirits, Aidan throws himself into investigating Amanda's death; all the while supernatural forces have begun to attack the people around him. As the gruesome rituals escalate, ancient hidden secrets and an evil long buried threaten to rip Aidan's world apart.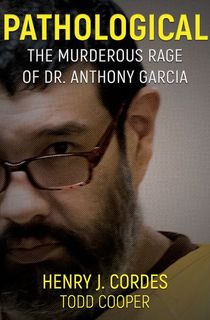 Pathological
A horrific account of the murders, investigation, and trial of the serial killer doctor known as the "Creighton Killer." "A powerful and compelling story."—The Haunted Reading Room
Related: 32 Most Horrifying Serial Killer Books
Detective Derek Mois wasn't sure what he was dealing with when in March 2008 he walked into a home in an affluent Omaha neighborhood and was confronted with the bodies of an 11-year-old boy and the housekeeper. Both had been brutally murdered. Who would do something so vile—and why? Lacking answers, Mois and other detectives working the case were stumped. Five years later, a strikingly similar crime occurred in which two more victims were murdered in a similar fashion. The modus operandi of the murders pointed Mois and a special task force in the direction of looking for a serial killer. But no one could have anticipated that path would lead to the Department of Pathology at Creighton University.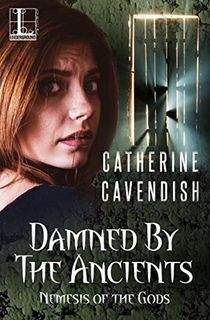 Damned by the Ancients
Vienna, 1908
Gabriele Ziegler is a young art student who becomes infatuated with charismatic archeologist Dr. Emeryk Quintillus. Only too late does she realize his true designs on her. He is obsessed with resurrecting Cleopatra and has retained the famed artist Gustav Klimt to render Gabriele as the Queen of the Nile, using ashes from Cleopatra's mummy mixed with the paint. The result is a lifelike portrait emitting an aura of unholy evil...
Related: 5 Haunted Paintings You Should Never Hang in Your Home

Vienna, 2018
The Mortimer family has moved into Quintillus's former home, Villa Dürnstein. In its basement they find an original Klimt masterpiece—a portrait of Cleopatra art scholars never knew existed. But that's not all that resides within the villa's vault. Nine-year-old Heidi Mortimer tells her parents that a strange man lives there.

Quintillus's desire to be with Cleopatra transcends death. His spirit will not rest until he has brought her back from the netherworld. Even if he has to sacrifice the soul of a child...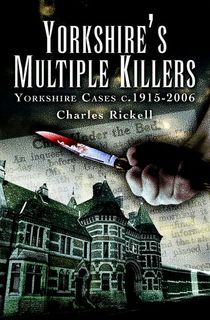 Yorkshire's Multiple Killers
Convicted killers seldom kill again—or do they?
Recent research has shown that since 1965 about 120 persons convicted of murder or manslaughter in England and Wales have killed again. In a longer term context, true crime writer Charles Rickell has uncovered 24 cases with Yorkshire associations, from the Great War to the present day. Join Rickell as he investigates these disturbing cases of convicted killers who have struck again, from William Burkitt and Anthony O'Rourke to the sensational Magee case.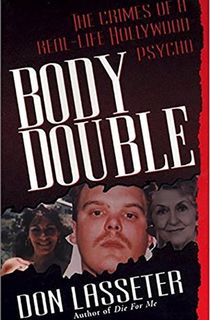 Body Double
The horrifying true story of the brutal murder of one of Janet Leigh's "body doubles" in Psycho, and another murder a decade later -- committed by a real-life Norman Bates.
Related: 32 Scariest Horror Movies of All Time

On June 3, 1988, Myra Davis, 71, one of Janet Leigh's "body doubles" in Psycho, was found dead—raped and strangled in her Beverly Hills home. Her homicide remained unsolved until investigators linked her killing with that of 60-year-old Jean Orlof, who was sexually assaulted and strangled on March 28, 1998. Police arrested local handyman Kenneth Hunt, who, they believed, like Psycho's Norman Bates, targeted older women for his vicious attacks. With the help of DNA evidence, a jury found him guilty of both murders—and finally ended his trail of terrifying violence.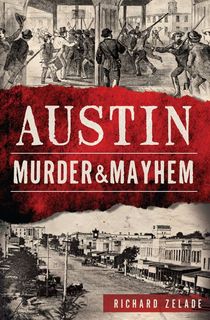 Austin Murder & Mayhem
Austin's past is as weird as its present—including murderous neighbors, deadly political antics, and a serial killer suspected to be Jack the Ripper.
Related: The Servant Girl Annihilator: America's Jack the Ripper
Beneath Austin's shiny veneer lies a dark past, filled with murder, lechery and deceit. Legislators, lawmen and lawyers killed, robbed and lied just as well and just as often as the drifters and grifters preying on newcomers. The nation's first known serial killer made his debut in Austin in the form of the Servant Girl Annihilator, who is still rumored to be Jack the Ripper. After the Willis brothers murdered their neighbors over rumored buried gold, a lynch mob hanged the boys from live oaks on present-day Sixth Street. Freshman representative Louis Franke died after he was robbed and beaten on the steps of the statehouse. Author Richard Zelade delivers a fascinating look at the seedier side of Austin history.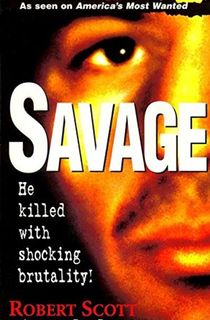 Savage
In February, 1989, Los Angeles college student Dondi Johnson was viciously murdered by a man named James Angel. In March, 1991, in a New York City strip club, dancer Yvonne Hausley, 22, was killed by Tony Perillo. In April, 1992, near California's Livermore labs, Barbara Muszalski was murdered by a handyman named "Robert" Gonzales. In all three cases, the alleged killer was the same person: fiendish, frenzied Benjamin Pedro Gonzales.
Related: M. William Phelps: Dive Into the Best True Crime Books by This Bestselling Author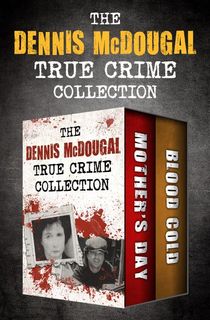 The Dennis McDougal True Crime Collection
From a murderous mother to a famous actor accused of killing his wife in cold blood, gripping true crime exposés from an award-winning journalist.

Mother's Day: The true story of Theresa Cross Knorr, the twisted child abuser who murdered two of her own daughters—with the help of her sons. It would be almost a decade after these horrific crimes before her youngest daughter, Terry Knorr Graves, revealed her mother's history of unfathomable violence. Award-winning journalist Dennis McDougal details the pathological jealousy, rage, and domineering behavior that escalated into appalling acts of homicide and destroyed a family.
Related: Theresa Knorr: The Mother Who Burned Her Daughter Alive

Blood Cold: In May 2001, Bonny Lee Bakley was shot to death in a car parked on a dark Hollywood side street. Eleven months later, Robert Blake—her husband, the father of her child, and the star of the classic film In Cold Blood and the popular 1970s TV detective series Baretta—was arrested for murder, conspiracy, and solicitation. Did Blake kill his wife? Did he hire someone to do the job for him? Award-winning journalist Dennis McDougal and entertainment-media expert Mary Murphy recount a real-life crime story more shocking and bizarre than any movie.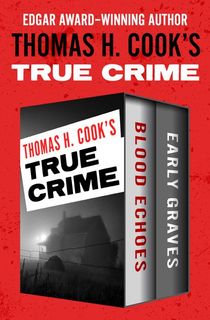 Thomas H. Cook's True Crime
Two gripping accounts of true crime and its devastating aftermath from an Edgar Award winner hailed as "a writer of poetic gifts" (Los Angeles Times Book Review).
Blood Echoes: In May 1973, three men escaped from a Maryland prison—and went on to commit one of the most horrific murders in American history, slaughtering six members of the Alday family in Donalsonville, Georgia. Their depredations were followed by a trial that only continued the nightmare for those whose loved ones were murdered.
Related: The Story of the Alday Murders Is a Horror Film Come to Life
Early Graves: Alvin and Judith Ann Neelley were perfect for each other; both shared twisted urges the other could appreciate. At first playing pranks and committing vandalism, their sick ambitions grew, until they targeted thirteen-year-old Lisa Ann Millican—whose brutalized corpse was found three days later. And she was only the first to die.
This post is sponsored by Open Road Media. Thank you for supporting our partners, who make it possible for The Lineup to continue publishing the true crime and creepy stories you love.