Even if you don't know his name, chances are you're familiar with at least some of the work of bestselling true crime author and investigative journalist M. William Phelps. After years spent studying and writing about serial killers and other brutal crimes, Phelps has turned his expertise toward working as a consultant on a number of hit TV shows.
Besides working on the first series of Showtime's Dexter and creating Discovery's Dark Minds series and To Catch a Killer, Phelps has consulted on numerous shows such as Forensic Files, Snapped, Wicked Attraction, Serial Killer with Piers Morgan, Beyond the Conviction, Twisted Love, and Sex, Lies & Murder, to name a few.
Phelps has written essays about mental illness, and his own sister-in-law was the victim of a serial killer in 1996, giving him a personal stake in his true crime investigations, and a particular sympathy for the lives of the victims, and those who have to continue after. He has also spent countless hours interviewing serial killers and convicted murderers, trying to understand the psychology behind these seemingly unthinkable acts.
RELATED: 12 Powerful True Crime Books to Read After You've Watched The Innocence Files
His consultation work came as an outgrowth of what he was already doing. Phelps is the author of more than forty nonfiction books, most of them tales of true crime. He has also written for venues like the Providence Journal, Connecticut Magazine, and New London Day, and been honored for Excellence in Investigative Journalism by the Society of Professional Journalists.
If you're only familiar with Phelps' work from television, here are thirteen of his best true crime books, to help you take a deeper dive into the bestselling author's work…
Dangerous Ground
In his hit show Dark Minds, Phelps used insights from an unidentified convicted serial killer to help explore and analyze the crimes of other killers. Over the course of the series, Phelps struck up an unlikely relationship – even friendship – with this dangerous individual. What was it like to spend five years in such close communication with a serial killer?
Drawing from thousands of letters, recorded conversations, phone calls, Skype visits, and in-person interviews, Dangerous Ground details the unlikely relationship that arose between Phelps and the killer known by the codename "Raven."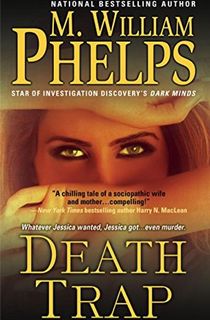 Death Trap
A bitter divorce and an extended custody dispute set the stage for double-murder in this "eye opening" book that "reads like a mystery novel." (Suspense Magazine)
When Jessica McCord met Alan Bates in high school, the two ran in different crowds, but Jessica set her sights on him and, as the book's tagline proclaims, "Whatever Jessica wanted, Jessica got … even murder." The couple divorced in 1994, but continued a bitter custody dispute over their two daughters, one that ended in violence in 2002, when McCord and her new husband, an Alabama police officer, murdered Bates and his new wife, stuffed their bodies in the trunk of a car, drove them to Georgia, and set them on fire.
In this "chilling tale of a sociopathic wife and mother" (author Harry N. MacLean), Phelps paints, in unsettling detail, the disturbed mind that could commit such a crime.
RELATED: 11 True Crime Book Bundles to Keep You Occupied While We Shelter in Place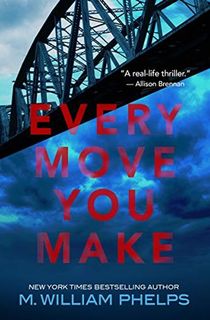 Every Move You Make
Gary Evans was a career criminal and repeated "snitch" who helped to hide his own crimes by befriending and fingering other criminals to his longtime police contact James Horton. Evans befriended the "Son of Sam" killer and struck up a ten-year romance with a woman whose husband he had murdered, all the while convincing her that her husband was still alive and had simply abandoned her.
In this enthralling true crime novel, M. William Phelps traces the thirteen-year relationship between Horton and Evans as the manipulative criminal sought to evade justice and the dedicated detective tried to put him away.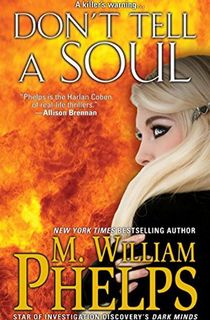 Don't Tell a Soul
"I've never come across another defendant like Kimberly Cargill," District Attorney Matt Bingham said of the mother of four who was sentenced to the death penalty for the murder of Cherry Walker, the girl she had hired to babysit her children and whose body she doused with lighter fluid and set afire on the side of the road.
During her trial, Cargill's own sister called her "the devil." In this "eye-opening" (Suspense Magazine) book, Phelps chronicles the life and crime of Kimberly Cargill, as well as the events of her shocking trial.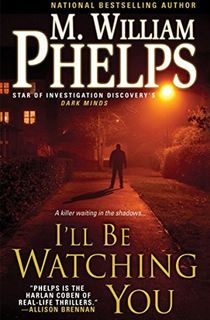 I'll Be Watching You
This chilling narrative focuses on Edwin "Ned" Snelgrove, a well-liked and successful Rutgers grad who led a double life as a murderer who sought to out-pace Ted Bundy. Friends and colleagues were stunned when Snelgrove accepted a plea bargain for the brutal assault of Mary Ellen Renard and the 1983 murder of Snelgrove's college girlfriend Karen Osmun. Upon entering prison, Snelgrove vowed never to be caught again, obsessively studying the despicable crimes of Ted Bundy. Then, in 1999, he was released ten years early for good behavior.
Related: 8 Twisted Confessions from Ted Bundy That Will Make Your Skin Crawl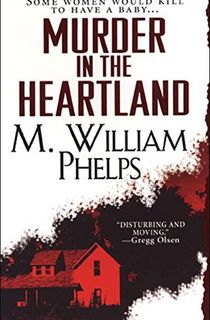 Murder In The Heartland
Hailed by Gregg Olsen as "the most disturbing and moving look at murder in rural America since In Cold Blood", Murder in the Heartland focuses on the disturbing murder of Bobbie Jo Stinnett by Lisa Montgomery in Skidmore, Missouri. In December 2004, 911 operators received a frantic call from Stinnett's mother, Becky Harper. Harper told the 911 operator that her 23-year-old daughter had been brutally attacked and was lying in a pool of blood on her living room floor. Most shocking of all, the dying woman's unborn baby had been cut from her womb.
Related: A Chilling Documentary About the Real-Life Clutter Murders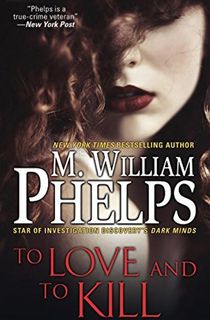 To Love and To Kill
When Heather Strong went missing, there was little doubt in the minds of investigators that she'd been murdered. It was just a matter of finding her body – and figuring out who killed her.
The resulting investigation unearthed a strange love triangle of seething jealousy and misplaced trust that ultimately found Strong's estranged husband – and his ex-fiancée – accused of her murder. Phelps brings a journalist's eye and the skills of a mystery writer to this bizarre story.
RELATED: 13 Gripping True Crime Books for Fans of Lost Girls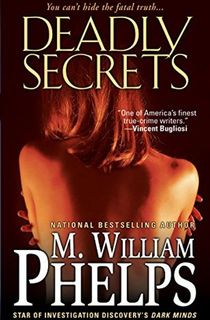 Deadly Secrets
On October 28, 1999, forty-eight-year-old Susan Fassett was shot six times in the parking lot of a small clapboard church in Pleasant Valley, New York. The investigation and shocking trial that followed would unearth strange secrets that had lain hidden in the unassuming community for years.
In this sordid tale of corruption, murder, sexual dominance, and much more, Phelps recounts the riveting events that shocked a town and destroyed several lives.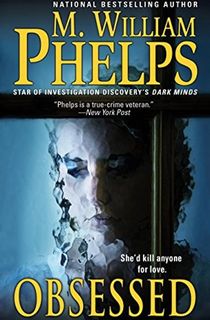 Obsessed
In 2004, Sheila Davalloo was sentenced to 25 years in prison for the attempted murder of her husband, Paul Christos, who she stabbed with a paring knife during a sex game gone wrong. However, he may not have been her first victim.
Prosecutors in the case argued that Davalloo had tried to kill her husband because she was obsessed with a coworker, Nelson Sessler. Two years earlier, Anna Lisa Raymundo, a woman whom prosecutors believed Davalloo might have seen as a rival for Sessler's affections, was found bludgeoned and stabbed to death in her home.
In this page-turning book, Phelps sorts out the strange and sordid history behind the crimes, and peers into what might have driven Davalloo to do what she did.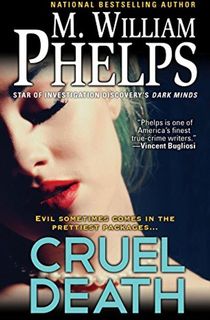 Cruel Death
It ended in the most unlikely way imaginable: police caught a couple burglarizing a Hooters location, loading the back of their Jeep with piles of merchandise. When police at the scene found the drivers licenses of a missing couple in Erika Sifrit's purse, however, they realized they had stumbled onto something much more chilling – a deadly game in which Sifrit and her husband had slain another couple and dismembered their bodies for "the thrill" of it.
In this chilling book, Phelps details the stunning crime, the shocking trial, and the strange lives that led to such an unexpected end.
RELATED: 9 Haunting Cases from Unsolved Mysteries That Have Since Been Solved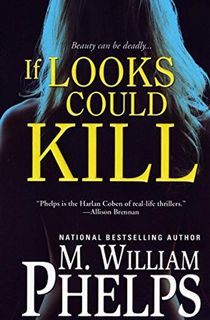 If Looks Could Kill
Did Cynthia George – former beauty queen, respected member of the church, devoted mother and wife of a prominent local businessman – conspire with her lover to kill a former flame?
A judge found her guilty, though it was later overturned on appeal. But the shocking story that led to the murder of Jeff Zack remains a riveting true crime mystery, as only M. William Phelps can tell it.
Perfect Poison: A Female Serial Killer's Deadly Medicine
Healthcare worker Kristen Gilbert had so many patients die while under her care that her coworkers jokingly called her the "Angel of Death." But there was no way that Gilbert was actually responsible for the numerous cardiac arrests and other medical emergencies that happened under her watch … was there?
In this chilling book, Phelps not only tackles the details of the case of the nurse who may have killed more than 300 patients, but delves into the horrifying reasons why those who are supposed to care for us when we need it most may sometimes kill, instead.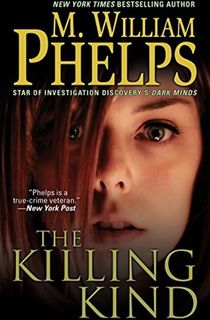 The Killing Kind
Prosecutors described the trials of Danny Hembree as a "marathon." Hembree, who eventually confessed to slaying both seventeen-year-old Heather Catterton and thirty-year-old Randi Saldana, caused all sorts of trouble for prosecutors before finally pleading guilty.
In The Killing Kind, Phelps uses actual interviews conducted with Hembree to bring readers into the mind of a murderer, while also tracing the lives of Hembree's victims.
RELATED: 13 Best True Crime Podcasts of 2019
This post is sponsored by Open Road Media. Thank you for supporting our partners, who make it possible for The Lineup to continue publishing the true crime and creepy stories you love.