From Hocus Pocus to Harry Potter, we've all seen our share of pop culture sorcery. Granted, these Hollywood depictions often soften the terror. We grew up believing in magic only to realize that it's all fake… or is it?
History is filled with real-life episodes of the occult. Often these encounters take on a dark and violent form—such as the mass hysteria and deadly witch hunts of the Salem witch trials in 17th century colonial Massachusetts. Numerous women and men were falsely accused during the Salem witch trials, and the tactics used to verify practitioners were both nonsensical and horrific. Yet the panic of our ancestors speaks to the immortal spell of dark magic. Some, such as those leading the trials in Salem, clearly view it as a threat to their soul. Others, are drawn to the occult, whether it be in the movies they watch or the books that they read. And with the recent resurgence of Wicca and the ritual practice of magic, it's clear the enchanting fire burns bright to this day.
Related: 20 Ghost Books to Haunt Your Days (and Nights)
Searching for a sinister tale to satisfy your own dark interests? You'll need the Lord's divine light after encountering these chilling reads. Be it human sacrifice, supernatural menace, or occult murder—when it comes to the sub-genres of horror, we just can't get enough. So below, we've rounded up a collection of novels (and one non-fiction book) that all have one thing in common: They all worship at the temple of twisted fiction.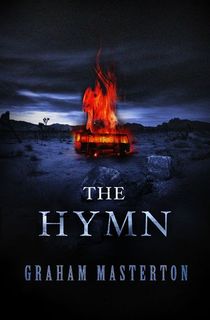 The Hymn
The Hymn is a gripping work that mixes psychological terror and supernatural suspense. Lloyd Denman is left to deal with the tragedy of his fiancée's suicide—after she sets herself on fire. He vows to uncover the truth behind her strange behavior. Then he learns about the bizarre accident in the California desert that has left police believing it was a suicide pact. Lloyd decides to dig deeper and soon learns that the two events are connected. The deaths have been led by a cult that promises immortality by fire—a cult tied to the Third Reich and a twisted fascination with racial purity and black magic.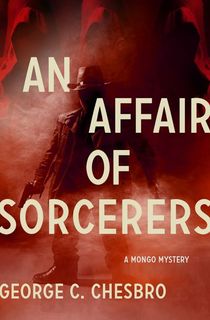 An Affair of Sorcerers
Something wicked is brewing... and it's up to Dr. Robert "Mongo" Frederickson to get to the bottom of it. The former circus acrobat turned private investigator/criminology professor is going to need all his wits to investigate three separate cases. The first includes the investigation of a fellow professor who's mixed up something sinister; then a nun asks Mongo to help her save a faith healer accused of a murder he didn't commit; Mongo also discovers his seven-year-old neighbor, Kathy, trying to locate her father's "Book of Shadows." To make matters worse, Mongo finds Kathy's father dead in an apparent ritual sacrifice and Kathy lying comatose nearby. The detective must go against forces of the occult to save Kathy's life and unravel the secrets behind her father's death. Will Mongo and his brother Garth—an NYPD detective—be enough to crack the case? With a fascinating, and strangely realistic, depiction of the dark arts and a swift pace, this novel will have you spellbound till the last page.
RELATED: 9 Famous Witches Throughout History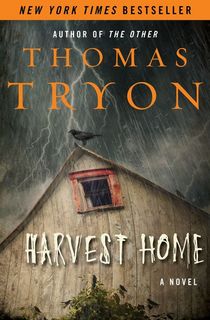 Harvest Home
Sick of city life, a family man moves his wife and daughter from the mean streets of Manhattan to the idyllic countryside of New England. Though we're pretty sure religious sacrifice and sheep's blood rituals aren't exactly what he had in mind. A pivotal novel of the 1970s, Thomas Tryon's culty chiller was a New York Times bestseller and remains one of those benchmark horror novels.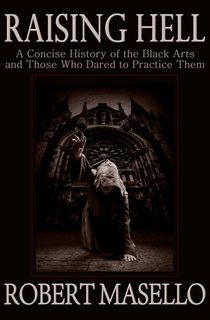 Raising Hell
If you're hoping to learn more about the history of the black arts, look no further. Black magic has been around since the beginning of mankind and it continues to fascinate people from around the world. Yet many questions about the everlasting practice remain. In this spellbinding volume, Robert Masello tracks the history of the occult arts—from necromancy, sorcery, and astrology, to alchemy and prophecy—as they have been practiced from ancient times to the present day. An interesting and informative read that chronicles the evolution of dark magic, Raising Hell belongs on the bookshelf of every reader entranced by life's dark side.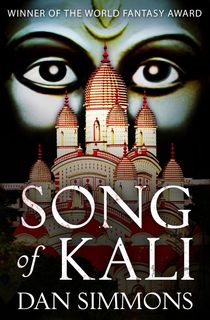 Song of Kali
1986 World Fantasy Award winner, Song of Kali claims it can shock, scare, or soil even the most battered genre fan. One skim of the squalor, rotting corpses, and cloying humidity of Calcutta that author Dan Simmons brings to life on the page, and you'll have to agree. About a family who find themselves at the core of an ancient Hindu cult, Kali is one of those novels that gets stuck in your head.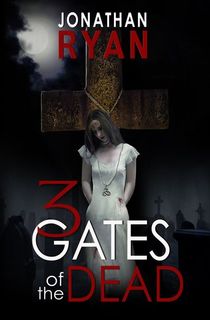 3 Gates of the Dead
Faith and fear collide in Jonathan Ryan's theological thriller about one man's struggle with the man upstairs. Spiritually conflicted, Father Aidan Schaeffer is haunted, and not just by hypocrisy in the church: his ex-fiancée's been murdered, and it's the first in a string of ritualistic killings. Get out the good book—you're gonna need it after it this religious rabbit hole of holy relics and holy-hell terror.
RELATED: 10 Paranormal Books You Haven't Read Yet (but Should)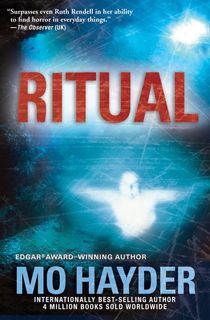 Ritual
Mo Hayder's Ritual introduces readers to Flea and Jack, the duo who appear in much of Hayder's work. Here, police diver Flea Marley finds a severed hand underwater and matches it to Detective Jack Caffery's missing person. Together, the two get to the bottom of who's leaving body parts all over Bristol, and it's a case that sends them into an underground culture of drugs and African rituals.
Devil Bones
Number 11 in an 18-book series from best-selling author Kathy Reichs, Devil Bones is a dark and twisted tale about Voodoo and devil worship. When a plumber happens upon an abandoned cellar and its macabre contents—severed body parts and religious curios included—forensic anthropologist Temperance Brennan (yes, that Temperance Brennan from the small screen's ) is called in to play pin the head on the body.
Sacrifice
Picture this: You pick up and move your life to the Shetland Islands, only to find a body buried in your yard. So goes the story of Tora Hamilton, the protagonist of Sharon Bolton's murder mystery about an obstetrician who becomes obsessed with three things: who the remains belong to, why her heart was ripped out, and why she was killed just moments after giving birth.