Carmen Maria Machado made her horror debut in 2017 with the short story collection Her Body and Other Parties. This breakout collection—which won, among many other notable accolades, The Shirley Jackson Award—combines and bends genres to tell gripping and provocative stories about women and the common violence they face. This otherworldly work of art weaves feminist and queer stories through the lens of horror with caustic wit, resonating humor, and gut-wrenching severity.
Machado has a unique and imaginative voice that jumps right off the page with sensuality and grace. From the chilling relevant tale of a woman recounting her sexual encounters as a plague sweeps across the globe in "Inventory," to the incredible reimagining of Law & Order: SVU complete with doppelgängers, ghosts, and bell-eyed girls in "Especially Heinous," there's simply no storyteller on par with the oddities and honesty found in Machado's work.
But what do you do if you've read this collection cover to cover, and back again? Here are nine get-under-your-skin reads for fans of Her Body and Other Parties.
The Low, Low Woods
Published by DC's Hill House Comics, curated by Stephen King's son, Joe Hill, The Low, Low Woods features chilling illustrations by Dani. The story told takes place in the aptly named town of Shudder-To-Think, Pennsylvania. Horrifying creatures inhabit the woods of Shudder-To-Think—rabbits with human eyes, a deer woman who prowls after hungry girls, and hordes of skinless men. And when El and Octavia awaken in a movie theater with no recollection of the last few hours, the teens set out to uncover the truths of their strange little town. The Low, Low Woods is one of the boldest, brightest, and most effective approaches to tackling the subject of sexual consent to be published in years, if not ever.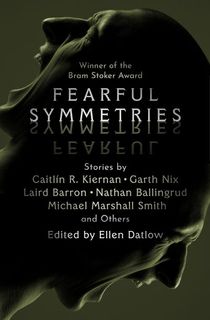 Fearful Symmetries
This anthology contains some of the most bizarre and horrifying short stories out there. With writings from horror authors Brian Evenson, Caítlin R. Kiernan, Garth Nix, Kaaron Warren, and more, these twelve stories are distinct and inventive. From the story of a train barreling towards a ghost-infested destination, to the horrors of a prom stalked by a psycho in fancy garb, you'll be delighted and horror-struck all at the same time.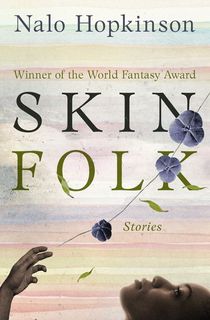 Skin Folk
Nalo Hopkinson winds vivid tales of passion and terror which tap into science fiction and Caribbean folklore in this short story collection. In "A Habit of Waste," a woman who struggles with her self-esteem undergoes a cosmetic surgery—only to be horrified days later by the sight of her former body climbing onto a public bus. In another tale, "The Glass Bottle Trick," horrifying consequences befall a woman after she dismisses her intuition about her new husband's superstitions.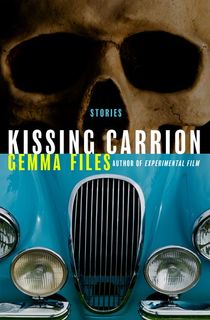 Kissing Carrion
Seventeen tales of darkness, death, and weird fiction make up this gripping short story collection by Shirley Jackson Award-winning author Gemma Files. From the tale of reanimated corpses acting out a live necrophilia show to inhuman squatters in a dangerous confrontation with a security guard, Kissing Carrion will disturb and delight. And for even more of her innovative and profound short stories, check out her collection The Worm in Every Heart.
Painting Their Portraits in Winter
In Painting Their Portraits in Winter, Myriam Gurba collects ghostly cross-border short stories. From "How Some Abuelitas Keep Their Chicana Granddaughters Still So That They Can Paint Their Portraits in Winter," in which a Mexican grandmother settles her granddaughter down by telling grippingly chilling ghost stories, to "Even This Title Is a Ghost," in which an old Polish man stays in a Mexican graveyard overnight to see if ghosts truly consume the offers left on Día de Muertos, these tales are never exactly what they seem to be at the start.
The Only Good Indians
Blackfeet Native American author Stephen Graham Jones weaves social commentary into a high-drama horror narrative. In this novel, a group of four American Indian men must fight for their lives after the fallout from a disturbing event that took place in their younger days. Stalked by a revenge-obsessed entity, the childhood friends are faced with the culture and traditions they abandoned coming back to them in full force.
Stranger Things Happen
Cited by Carmen Maria Machado herself as a personal writing inspiration, this short story collection by Kelly Link is full of the quaintly bizarre.Telling of bothy fairy tales and cautionary tales, these stories span from the exploits of an apocalyptic beauty pageant to a girl detective investigating tap dancing bankers in the underworld. Though spooky and ultimately strange, all eleven of these fascinating reads culminate in a happy ending.
Mama Day
Mama Day crafts a story built on Southern folklore. There's an island off the coast of Georgia where superstition is a potent force. In Willow Springs, Mama Day heals with her own great power. Meanwhile in New York City, her great niece Cocoa meets George—and a marriage is quick to follow. But when Cocoa returns home to Willow Springs with her husband at her side, a darkness hangs over the island. A darkness only Mama Day's mysticism can protect them from.
Featured image from cover of "The Low, Low Woods" by Carmen Maria Machado.