There's nothing quite like a great haunted house book—and this summer, Silvia Moreno-Garcia released one of the best in recent memory. While the author is by no means a new name in the literary scene, her latest novel, Mexican Gothic, was an instant horror hit upon publication in late-June. And for good reason.
Set against the luxurious backdrop of 1950s Mexico, Mexican Gothic follows a young socialite named Noemí Taboada who is summoned to her newlywed cousin's countryside estate to save the relative from a mysterious demise. When Noemí arrives, she discovers her new in-law may be harboring dark and dangerous secrets. And yet, there's something doubly unsettling about the sprawling country manor. It has plans for Noemí, plans that even she may not be able to stop.
A brilliant feminist reclamation of the Gothic horror narrative, Moreno-Garcia's Mexican Gothic ties its terror to the terrors of colonialism to weave an alluring ghostly tale.
If you've read Mexican Gothic and are looking for more tales to keep you up at night, more eerie stories of haunted houses and deadly secrets, more novels that are written from unabashedly feminist POVs, we've got you covered. Here are 12 horror books like Mexican Gothic you need to read next.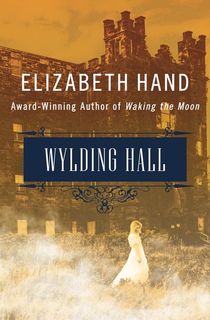 Wylding Hall
In this Shirley Jackson Award-winning novel, a British acid-folk band ventures inside a decrepit English manor called Wylding Hall. The band is determined to use the home as inspiration for a career-defining album. But their plans are forever changed when their lead singer disappears into the gloom of the manor, never to be seen or heard from again.
Related: Kathe Koja Shares Her Favorite Genre-Defying Tales of Terror
Years later, the surviving musicians and the band's associates return to Wylding Hall to make a documentary about what happened that fateful summer. The truth is about to emerge, and it will terrify even the strongest of souls.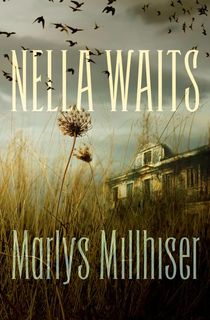 Nella Waits
Lynnette hoped that marriage would offer an escape from her rural Iowa upbringing. But after her husband's death, she finds herself home again. Looking for something, anything, to do, she visits the old Van Fleet house and its lone inhabitant, Jay van Fleet.
Like Lynnette, Jay is haunted by death, forever changed by his mother's tragic demise in the home. The pair find solace in each other's company as they cope with their grief. But the ghost of Nella Van Fleet aches for her son, and strange things begin to occur in the home. This is one mother who refuses to let go, and she will stop at nothing to keep her son bound to her—even if it means murder.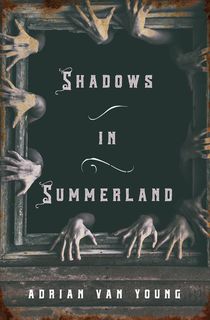 Shadows in Summerland
To be released on September 8th, 2020!
Fans of Mexican Gothic looking for more of that history-rich Gothicism are sure to enjoy Shadows in Summerland, award-winning author Adrian Van Young's first novel based loosely on the lives of spirit photographer William H. Mumler and his wife.
Boston. 1859. Everyone is looking for fame, fortune, and connection to the afterlife. Those who can contact the dead are sought after, and more often than not, impersonated for financial gain. Con artists abound, grasping at wealth and influence—and William H. Mumler is about to join their ranks.
Related: 13 Terrifying Books About Real-Life Hauntings
After teaming up with a young medium named Sarah, the two find themselves immersed in luxury like never before. But their lies bring them increasingly closer to an otherworldly truth that will change their lives forever.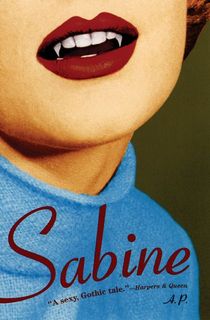 Sabine
From an anonymous author comes this sensual Gothic tale of obsession, deemed so scandalous upon its publication that the author never to put their name on it.
Related: 20 Ghost Books to Haunt Your Days (and Nights)
In 1950s Paris, young Viola is wasting away in the countryside, bored to death by the routine of her elite boarding school. But when an alluring new teacher, Sabine, arrives on campus, Viola and her friends will have their lives transformed.
When Sabine falls ill, Viola searches for answers. Yet she never expects that the truth about her mysterious new teacher may be dangerous, even deadly…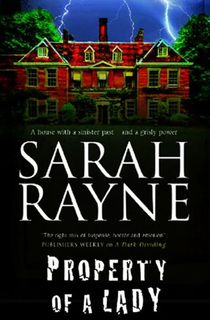 Property of a Lady
Michael Flint finds solace in his Oxford study. But when asked by some American friends to take a look at the menacing Charect House, he finds himself drawn out of his comfort zone and entranced by the estate's aura.
No one has lived in the imposing home for nearly a century. Michael begins to dig into its past, and after meeting a young widow named Nell West, he discovers that a beast lurks within this home's walls. And something has just woken it up.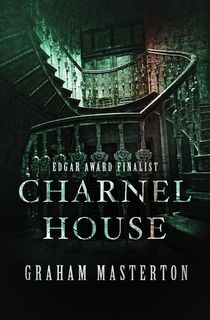 Charnel House
If you loved Mexican Gothic's spin on a classic haunted house tale, Charnel House will have you hooked.
An old man appears at the door of sanitation officer John Hyatt. He's terrified, claiming that his house is breathing. John suspects there's a perfectly rational explanation to such a chilling complaint. But when he arrives on the scene, he discovers that the truth is terrifying.
Related: 14 Underrated Paranormal Books That Will Get Under Your Skin
Something dark and demonic, arcane and angry, is lurking under Charnel House's floorboards. And it's hungry for blood.
Her Body and Other Parties
In her celebrated short story collection, Carmen Maria Machado blends genres and worlds to create a stunning narrative tapestry that revisits and reevaluates the violence wrought upon the female body by the horror genre. Law and Order: Special Victims Unit gets a serious overhaul; seemingly innocent prom dresses hide deadly secrets; weight-loss surgery brings an unwanted and terrifying new addition.
Funny, sexy, and deeply disturbing, fans of Moreno-Garcia's visceral prose will find a new story or two to love after reading Her Body and Other Parties.
Home Before Dark
Twenty-five years ago, Maggie Holt and her family fled Baneberry Hall in the dead of night. Maggie has never gotten answers about what really happened that night—or why her family remains so terrified of the home. Her father's bestselling book about their experiences has left her with more questions than answers.
Related: 17 Award-Winning Horror Books You Need to Read Now
But when Maggie's father passes away and she discovers the home has been left to her, she decides it's time to return to Baneberry Hall. And this time, she's going to learn the truth.
A book-within-a-book, popular thriller author Riley Sager will have you reading long into the night with this latest novel.
The Haunting of Hill House
Perhaps the best haunted house story of them all, Shirley Jackson's The Haunting of Hill House continues to transfix readers decades after its release.
Four individuals are called to Hill House, none with any obvious connection to the other. As they begin to settle in, questioning their purpose in the home all the while, strange things begin to occur.
The terrors are brushed aside at first. But Hill House demands to be seen and heard. And it will claim one of these four for its own before their stay is up.
The Grip of It
Between the forest and the sea lies a house. And in it, young couple Julie and James are trying, and failing, to adjust to their new life together.
Longing for a fresh start, Julie and James leave behind the horrors of the city for the quietude of a small town. But as they settle into their new home, the place quickly turns sinister. The home rearranges itself, the walls ooze, and most terrifying of all, its wounds begin to map themselves onto Julie's body.
As they struggle to figure out what's going on, Julie and James discover information about their neighbors, their home, and even themselves, that will haunt them long after the house settles.
Certain Dark Things
If you're itching for more Silvia Moreno-Garcia after reading Mexican Gothic, good news: gripping tales await! In Certain Dark Things, which was originally published in October 2016 and will receive the rerelease treatment in May 2021, you'll be introduced to a whole new world of gut-wrenching terrors.
Across the globe, vampires roam. Mexico City offers a sanctuary from the horrors outside its walls—until a flesh-and-blood vampire named Atl walks right into young Domingo's life.
Atl needs to escape the city, and though she didn't intend for Domingo to be a part of her plans, she finds that the boy may offer more help than she initially thought. As the two take to the streets to find a way out, cops and criminals alike begin close in, vowing vengeance.
The Hollow Girl
Bethan's life is, for the most part, a happy one. She enjoys her work as an apprentice, and she keeps to her traditional Roma customs. Until one night, when the neighbor boy Silas and his friends brutally assault Bethan and her friend Martyn, leaving the latter for dead.
Bethan begs the healer Drina to bring Martyn back to the realm of the living, and must pay the ultimate price for his health, giving up bits of her own flesh to save him. Once Martyn is safe, Bethan vows to see Silas and his friends pay for what they did.
This post is sponsored by Open Road Media. Thank you for supporting our partners, who make it possible for The Lineup to celebrate the horror stories you love.