Summer is fast approaching, and that means it's time to plan vacations. If you've been wanting to add some paranormal flair to your next trip, then you've come to the right place. There's almost nowhere on earth you can go that doesn't have some kind of paranormal history, and these books have done the research for you! From the mysteries of ancient sites to America's most famous haunted houses, here are 16 books about haunted places to plan your next vacation.
Related: 21 True Paranormal Books That Will Make You Believe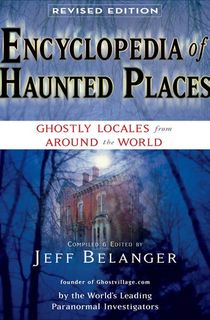 Encyclopedia of Haunted Places, Revised Edition
This handy reference book will tell you everything you need to know about haunted locations all over the world. Supplemented by information from leading paranormal researchers, this guide has essential information about both world-famous and little-known haunted sites. And in case you have an encounter of your own, the book also comes with a directory of paranormal investigators.
Related: Explore the Most Haunted Places in America and Beyond with These 16 Paranormal Books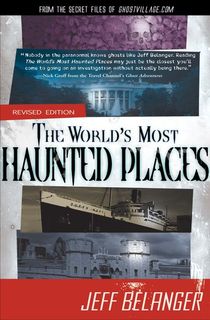 The World's Most Haunted Places
Not only does this book provide a list of famous haunted places around the world, it also contains the legends that have given them their creepy reputations. Even if you don't plan to venture down into the Paris catacombs, you can still be enthralled by stories of the spirits of the millions of people whose skeletons line the walls there.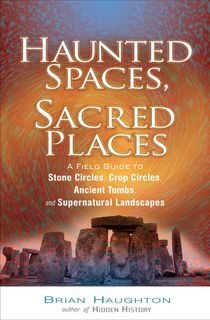 Haunted Spaces, Sacred Places
This book is an exploration of sites both haunted and generally strange from the ancient world. Each regional section takes readers through the history of sites like Stonehenge, the tomb of China's first emperor, and Uluru in Australia. What is it about these places that makes them hotbeds for paranormal activity?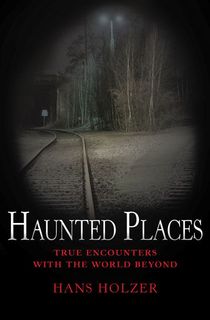 Haunted Places
Ghost hunter Hans Holzer uses his expertise to shed light on some of the most haunted places in the world in Haunted Places. Traveling across the country, he explores some of the scariest ghost legends in history from the hallowed halls of Yale University to an island in South Carolina.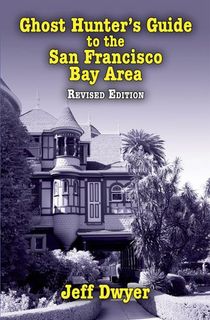 Ghost Hunter's Guide to the San Francisco Bay Area
As the home of the infamous Alcatraz prison and the site of some of the most devastating earthquakes in history, it's no surprise that San Francisco is a paranormal hotspot. This handy guide by ghost hunter Jeff Dwyer lists the best haunted locations around the city and explains the history behind them. He also provides tips on how readers can organize and execute their own ghost hunt.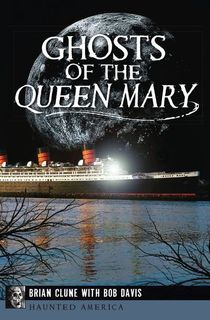 Ghosts of the Queen Mary
Legend says that the RMS Queen Mary, once a key component of the British Royal Navy and a luxury liner for society's elite, is now home to over 600 ghosts. Easily visited now as it rests in Long Beach, California, tourists regularly report encounters with spirits. In Ghosts of the Queen Mary, paranormal investigators Brian Clune and Bob Davis take readers through the most haunted sections of the ship and explain the stories of the lost souls who still walk its decks.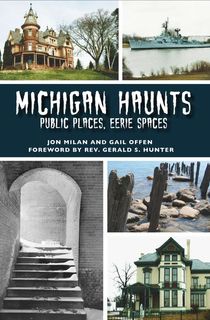 Michigan Haunts
Drawing on hundreds of years of Michigan history, this is the perfect spooky travel companion for a trip to the Great Lakes State. From haunted lighthouses to eerie ghost towns, Michigan has a lot to offer paranormal buffs.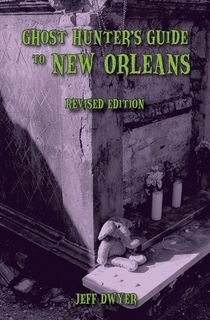 Ghost Hunter's Guide to New Orleans
New Orleans is one of America's most famous haunted cities. Jeff Dwyer once again provides paranormal aficionados and aspiring ghost hunters everything they'll need to explore the Big Easy. The book also contains a chapter on haunted locations in other parts of Louisiana.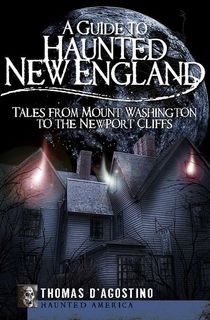 A Guide to Haunted New England
With its history of witch hunts and mountains full of mysteries, New England regularly draws untold numbers of fans of the supernatural. A Guide to Haunted New England is a great addition to any road trip, and also a fascinating collection of folklore and legend.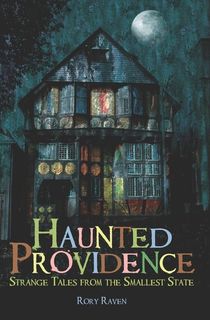 Haunted Providence
Author Rory Raven is a well-known skeptic, but that just makes his retellings of ghostly tales all the more intriguing. Providence, Rhode Island, is one of the oldest cities in America, so it's not surprising that it's home to a fair share of folklore and legends that range from mysterious deaths to rumors of vampires.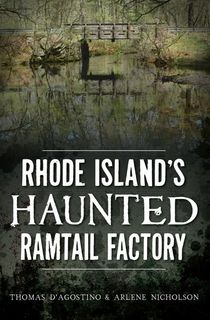 Rhode Island's Haunted Ramtail Factory
10 years after he and four family members decided to start the business, Peleg Walker was found hanging from a bell-rope in Foster's Ramtail Factory. The story goes that financial trouble had driven him to suicide, but is that true? Or was he murdered? Although the factory now lies in ruin, some say that Peleg's ghost remains, still doing his duties as the night watchman 200 years later.
Based on decades of research, Rhode Island's Haunted Ramtail Factory is a fascinating glimpse into one of the most haunted locations in the state.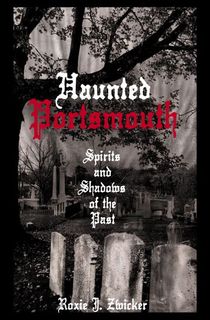 Haunted Portsmouth
Although most people now think of Portsmouth, New Hampshire, as an idyllic seaside town, it has a long, violent history. Tour guide and paranormal expert Roxie J. Zwicker takes readers through the legends and locations that this port town is teeming with.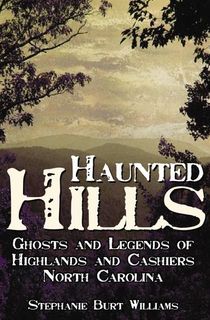 Haunted Hills
Stephanie Burt Williams explores the legends and ghost stories of Highlands and Cashiers, two small towns in North Carolina. You never know what secrets hide in the picturesque Appalachian Mountains...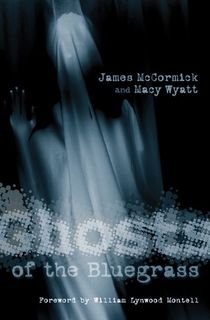 Ghosts of the Bluegrass
An in-depth collection of ghost stories from across central Kentucky. Authors James McCormick and Macy Wyatt are not interested in proving or disproving these legends of poltergeists and communication with the dead, but rather leave it to the reader to decide for themselves.
Related: Here Are the 50 Most Haunted Places in the United States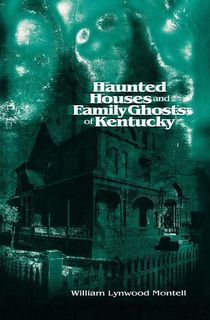 Haunted Houses and Family Ghosts of Kentucky
From a visitation from the spirit of Daniel Boone to the ghosts of Civil War soldiers, Kentucky is teeming with paranormal activity. In this volume based on stories passed down through generations, folk studies scholar William Lynwood Montell outlines the rich paranormal history of the state while also giving interesting and valuable historical context.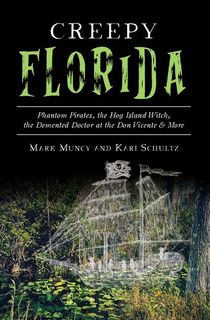 Creepy Florida
Even the Sunshine State has a dark side. Creepy Florida is just one of several illustrated guides to the state's paranormal history. Author Mark Muncy and photographer Kari Schultz visit haunted locations and recount famous legends in this essential guide to Florida's spooky history.