As the fight against COVID-19 continues, many have had to postpone or cancel upcoming travel plans. But just because we're staying safe indoors this summer to beat back the pandemic doesn't mean we still can't explore paranormal hotspots from the comfort of our home.
The paranormal books below invite you on a frightening trip to America's eeriest destinations and most haunted locales. And when it comes to this readerly road trip, we're visiting well-known haunts as well as out-of-the-way spots. Care to hop aboard the haunted RMS Queen Mary in California? Or how about a stroll across the hallowed grounds of Chicagoland's Bachelor's Grove Cemetery? Perhaps you'd like to meet the restless spirits of Galveston, Texas, or step inside an 18th-century farmhouse in rural Connecticut dubbed "Ghost Central" by paranormal investigators Ed and Lorraine Warren? There's no telling where you'll go or what you'll encounter when you crack open one of these chilling tales.
So settle into your favorite reading chair and prepare for a journey to some truly spirited destinations. The paranormal realm awaits. Get ready!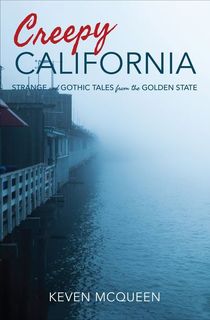 Creepy California
Historian Keven McQueen invites you on a tour of California's paranormal hotspots and eeriest locations in this fascinating book. From Stanford University's secret collection of occult memorabilia to haunted houses in San Francisco, this book explores every dark corner of the Golden State, unearthing its darkest secrets, its paranormal reports, and its most haunting stories.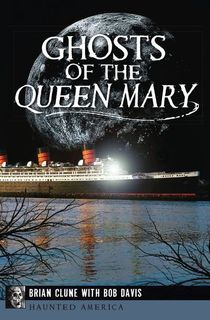 Ghosts of the Queen Mary
The haunted ocean liner may be docked forevermore, but it is still very much alive. For over thirty years, the RMS Queen Mary sailed the North Atlantic. Tales of its luxury, its glitz and glamor, still attract visitors to this day. But be careful booking a room on this ship: you may wake up to find one of its 600 spirits at the foot of your bed.
Explore the Queen Mary from port to starboard and meet its many ghosts in this paranormal book from paranormal investigators Brian Clune and Bob Davis.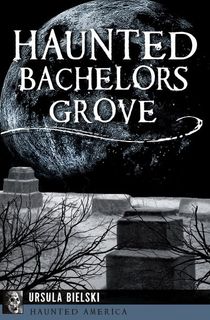 Haunted Bachelors Grove
In the southwest suburbs of Chicago, shrouded in trees and folklore, rests the Bachelor's Grove Cemetery.
Considered one of Chicagoland's most haunted locations and one of the best-known cemeteries in the world, Bachelor's Grove Cemetery has drawn visitors since 1838. Now, author Ursula Bielski brings you the perfect paranormal book, complete with haunting images, for exploring these hallowed grounds.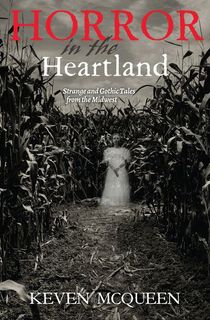 Horror in the Heartland
The American Midwest is not always so idyllic. In Horror in the Heartland, historian Keven McQueen exposes the underbelly to the region's cornfields and small towns. Filled with stories of grave robberies, unsettling facts about notorious deaths, and more haunted houses than you could ever dream of, McQueen offers insight into human nature with each and every stop on your literary road trip through America's dark heartland.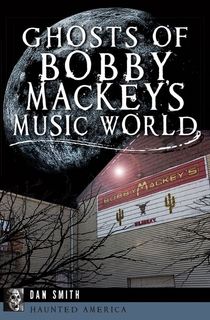 Ghosts of Bobby Mackey's Music World
Any good ghost hunter has heard of Bobby Mackey's Music World. Now, you can learn the chilling truths behind the infamous nightclub's terrifying history.
Join Dan Smith in learning the ins-and-outs of Bobby Mackey's, from bridge collapses and brutal murder cases to gateways to hell and the most recent spiritual encounters. With this paranormal book as a guide, you won't have to worry about demonic possession.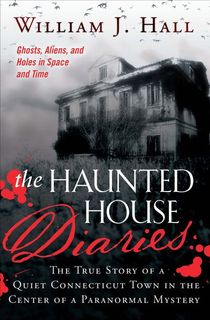 The Haunted House Diaries
Dubbed "Ghost Central" by legendary paranormal investigators Ed and Lorraine Warren, this 18th-century farmhouse nestled in rural Connecticut has been the site of numerous unexplained phenomena.
When author William J. Hall visited the home, he met Donna Fillie. Donna was a member of the family who lived in the farmhouse. She had documented all the paranormal activity she experienced in a journal—entries that she then shared with Hall. Spanning five decades, Donna's journal captured everything. Now, Hall shares her haunting secrets with you.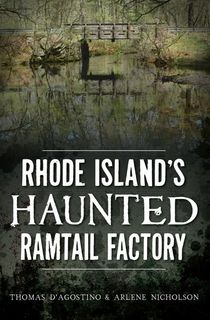 Rhode Island's Haunted Ramtail Factory
In 1822, Peleg Walker was found hanging in his family's ramtail factory from the very rope he tugged on every morning to signal a shift change. Whether he took his own life or was murdered remains a mystery.
The Rhode Island Census has listed Foster's Ramtail Factory as an officially haunted place since 1885. The factory stands in ruins now, but its eternal inhabitants remain. Many claim they can see the late Peleg keeping careful watch over the factory every night, his ghastly spirit forever in service to his business.
In this paranormal book from Tom D'Agostino and Arlene Nicholson, dive headfirst into their research and snoop around the old factory walls yourself.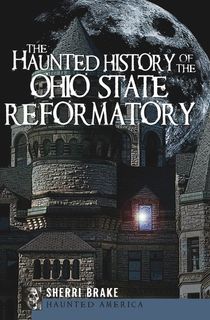 The Haunted History of the Ohio State Reformatory
In 1896, the Ohio State Reformatory opened its doors to young offenders. Soon, however, it would come to house some of the state's most notorious criminals. It even served as the prison setting in The Shawshank Redemption.
By the time the prison closed as an active reformatory, it had exceeded its capacity by over one thousand, leading to brutal and inhumane conditions for all inmates. Its dark, twisted corridors have haunted the minds and souls of all who entered there, and some spirits who may never have left. Today, it stands as one of Ohio's most haunted locations. In this fascinating book, Sherri Brake explores the reformatory's long and haunted history.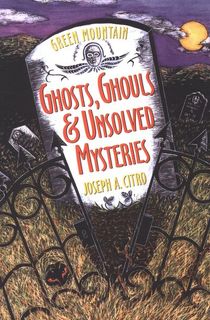 Green Mountain Ghosts, Ghouls & Unsolved Mysteries
Travel all around the Green Mountain State and learn about Vermont's spooky past (and present) in this collection of tales, legends, mysteries, and mind-boggling facts. With brief journeys into the surrounding states, this guide to Vermont's most unsettling destinations and eeriest stories will keep you transfixed, whether you're exploring Chittenden's Ghost Shop or learning about the enduring mystery of the Bennington Triangle.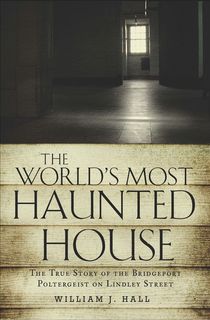 The World's Most Haunted House
Neighbors crowded outside a New England home in 1974 to stare in awe as furniture flew into the air, refrigerators floated by, and invisible forces attacked from all sides. None of these events were ever explained, and the otherworldly event came to be known as the haunting of the Bridgeport Poltergeist.
Long after the publicity died down, paranormal investigator William J. Hall uncovered more than 40 hours of never-before-released interviews with police officers, firefighters, and others who saw the hauntings firsthand. In this work, Hall tells the full story, revealing what truly happened all those years ago.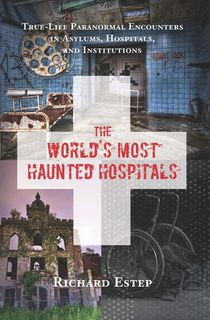 The World's Most Haunted Hospitals
As a spiritual crossroads, hospitals witness birth as well as death, triumph as well as tragedy. And some of the patients who do pass on are not prepared to give up on living just yet. Gripping and chilling, this paranormal book by paramedic and paranormal investigator Richard Estep guides you through the dark histories of some of the world's most haunted hospitals.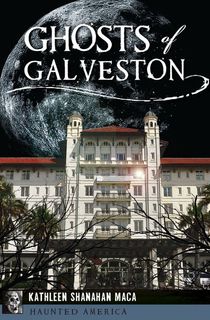 Ghosts of Galveston
Galveston is no stranger to tragedy. From hurricanes and yellow fever epidemics to Civil War battles, this Texas city has had more than its fair share of dark days. In this paranormal book, explore every inch of the thoroughly haunted city and unearth the history behind some of its most famous paranormal hotspots and historical homes. Who knows, you might meet a spirit or two (or three) along the way.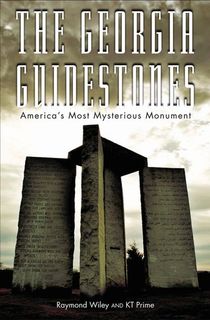 The Georgia Guidestones
Near Elberton, Georgia stand six granite slabs of unknown origin. On its capstone, a message in four ancient languages announces "Let these be guidestones to an Age of Reason."
Conspiracy theories abound about the origin of these stones or the nature of their purpose, with many suggesting alien activity or deep government conspiracy. The debate revolves around one question: who began all this?
In this gripping and fascinating book, learn the whole truth and nothing but the truth about the Georgia Guidestones—if you're ready for it.
Ghostland: An American History in Haunted Places
If you're looking to go cross-country in search of famous haunts and spooky dives, this paranormal book will take you coast to coast to uncover the history of some of America's most haunted locales.
Dickey examines the many ghost stories that haunt the United States, as well as America's eternal obsession with ghouls, demons, and crime. He explores how the living process life and death through a fascination with hauntings, and how the "facts" of a case are created. Thoroughly researched and a joy to read, Ghostland set a high watermark in paranormal literature.
The Sallie House Haunting: A True Story
The Sallie House has been called the most haunted house in Kansas, even the most haunted house in the country. Paranormal investigators have flocked to its doors, challenging themselves to spend even one night within its walls. Its dangers seemingly know no bounds.
Now, Tony and Debra Pickman are opening up about their experiences living in the home in this firsthand account of their haunting. Featuring personal photographs and diary entries alongside historical research into the home's past, the Pickmans offer unprecedented insight into the nightmare that haunts them to this day. Be wary of stepping foot into this house.
The Demonologist: The Extraordinary Career of Ed and Lorraine Warren
Can't get enough of The Conjuring or Anabelle? If you're dying to learn more about the real investigations behind the hit horror films, this New York Times bestseller about Ed and Lorraine Warren offers a behind-the-scenes look at the investigations conducted by the real-life Warrens and the haunting places they explored.
One part biography and one part field guide to spiritual evil, The Demonologist chronicles not only the controversial ghost hunting careers of Ed and Lorraine Warrens, but the spiritual and religious implications of their work on ghosts and demonology. Included are chapters on the real-life Annabelle doll and London's Enfield Poltergeist case, which inspired The Conjuring 2.
This post is sponsored by Open Road Media. Thank you for supporting our partners, who make it possible for The Lineup to continue publishing the true crime and creepy stories you love.