Everyone loves a good ghost story, but there's something even more compelling about ghost stories that are true. There's a vast array of true accounts of the paranormal out there, and we've compiled a list of just some of the best. From academic studies of spiritualism and exorcisms to first-hand accounts from paranormal investigations, there's something here for everyone. If you, like Fox Mulder, want to believe, check out these 21 true paranormal books.
Related: These Paranormal Podcasts Will Keep You Spectral Company—Year-Round
Unexplained Paranormal Phenomena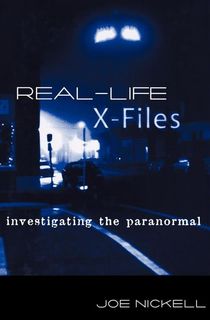 Real-Life X-Files
Former private investigator and forensic writer Joe Nickell uses his skills to investigate claims of the paranormal from around the world. From UFOs to clairvoyants, Nickell treats each account as a genuine mystery to be solved, he's not trying to prove or disprove anything, just to find the truth. As he investigates, Nickell uses a hands-on approach, trying to recreate the supposed supernatural phenomena before considering a paranormal explanation. Nickell's thorough research and detailed investigations give readers everything they need to know to evaluate some of the world's most famous paranormal mysteries.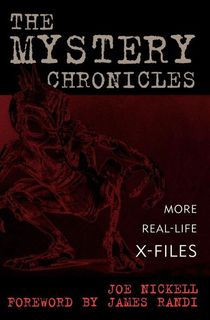 The Mystery Chronicles
In his sequel to Real-Life X-Files, Joe Nickell takes on even more unexplained phenomena from around the world that seem to have jumped out of Mulder and Scully's casebook.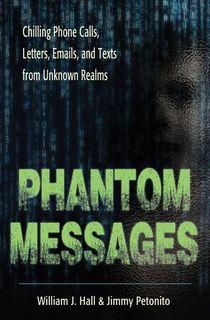 Phantom Messages
In the age of technology, it's never been easier to get in contact with people, and it seems that might even be true for the residents of otherworldly realms, too. Phantom Messages is an examination of stories of strange communications people received on the phone, via email or letter, or even through the TV, sometimes carrying messages from the past or future. Paranormal investigators William J. Hall and Jimmy Petonito attempt to make sense of these otherworldly messages.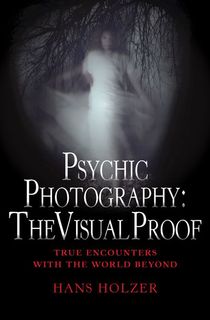 Psychic Photography: The Visual Proof
When we think of ghost photography, most people often think of the faked images made in photography studios in the late 19th century. To this day, many people have claimed to have photographic evidence of ghosts. In this book, paranormal investigator Hans Holzer examines ghost photography from across the decades and provides a helpful guide for determining real evidence from hoaxes.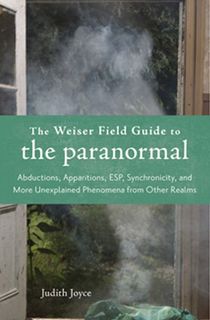 The Weiser Field Guide to the Paranormal
A must-have for anyone interested in the paranormal, this is an A-Z guide to all things unexplained. Paranormal investigator and psychic Judith Joyce provides detailed descriptions of all the supernatural phenomena you can think of. It's the perfect jumping-off point for any investigation.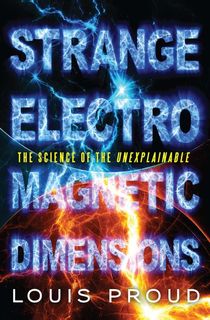 Strange Electromagnetic Dimensions
Nearly everything on earth is powered by electromagnetic energy, from weather patterns to the artificial energy in our computers, to even ourselves. In Strange Electromagnetic Dimensions, Louis Proud explains the theory that everything is connected by the same electromagnetic web. This web, he argues, is the cause for many kinds of paranormal phenomena from ESP to UFOs and may be the cause of some people's psychic abilities.
Haunted Houses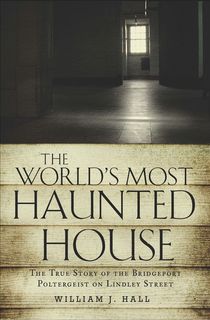 The World's Most Haunted House
In 1974, thousands of people showed up at a seemingly normal home in Bridgeport, Connecticut, hoping to catch a glimpse of the paranormal. With reports of furniture moving on its own and a violent presence in the house, people were eager to understand what was going on, but no one could ever explain it. Now, paranormal investigator William J. Hall presents the complete story of the Bridgeport Poltergeist, told by those who witnessed it first-hand.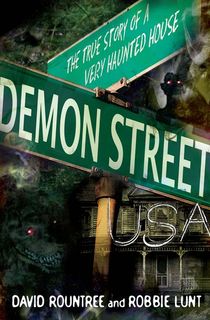 Demon Street, USA
A true account of Lakota shaman David Rountree's battle with a demon. After Rountree is alerted to the case of a woman whose house has been taken over by a malevolent paranormal entity, he sets out to gather the spiritual knowledge and allies he needs to defeat it. Everything comes to a head on Halloween night when Rountree and his ally Robbie Lunt go up against evil.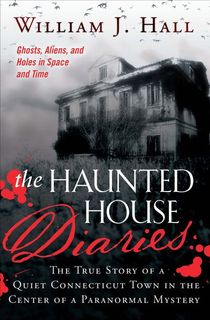 The Haunted House Diaries
William J. Hall's relative Donna Fillie has lived in a haunted house for decades. The 18th-century farmhouse in Litchfield Hills, Connecticut was called "Ghost Central" by Ed and Lorraine Warren themselves. During her time living there, Donna kept a journal in which she detailed her encounters with ghostly presences and other strange phenomena. This is that journal.
Exorcism and Demon Possession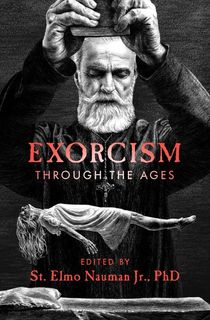 Exorcism Through the Ages
Multiple scholars explore the concept of demonic possession and exorcism in this collection of essays. Exorcism has a long history, with accounts of it appearing in the Bible and ancient Roman epics. Each of these essays examines possession and exorcism through the lens of history and different religious traditions to create a full picture of this bizarre phenomenon.
Most Haunted Places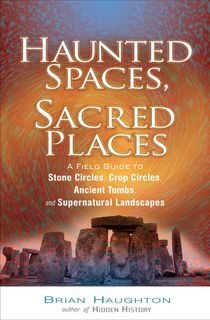 Haunted Spaces, Sacred Places
Take a tour of the ancient world's most haunted and mysterious landmarks in Haunted Spaces, Sacred Places. Historian Brian Haughton explains the history and legends connected to sites like Stonehenge, the Ohio Serpent Mound, and the mausoleum of the First Emperor of China. All of these places are not just fascinating pieces of history but are apparently the sites of strange and unexplainable phenomena. Complete with photographs and illustrations, this is your field guide to the world's most mysterious locations.
Ghost Hunters and Paranormal Investigations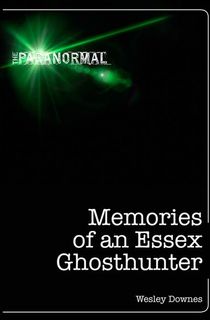 Memories of an Essex Ghosthunter
The Ghost Club is Britain's most prestigious group of paranormal researchers, boasting such members as Charles Dickens, Sir Arthur Conan Doyle, and Peter Cushing. After a mysterious encounter, Wesley Downes joined their ranks and spent nearly 60 years investigating claims of the supernatural. In this memoir, Downes recounts his strangest cases.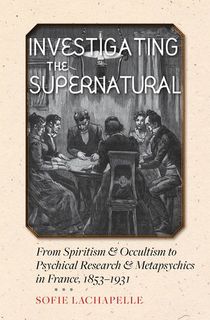 Investigating the Supernatural
In the 19th and 20th centuries, séances were extremely popular in France. Over the course of nearly a century, several groups of people sought to legitimize séances by connecting them to science. Some tried to tie contact with the dead in with pre-existing scientific theories, while others attempted to create new fields of study altogether. In Investigating the Supernatural, author Sofie Lachapelle chronicles what happens when belief in the paranormal interacts with the world of science.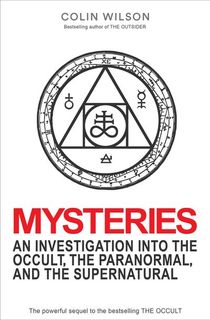 Mysteries
In the sequel to his acclaimed book The Occult, Colin Wilson presents a theory about what causes paranormal experiences. Wilson believes that human consciousness consists of a "ladder" of different selves, with those higher up on the ladder being called on to share deeper knowledge. These higher selves, he claims, are the key to unexplained phenomena like hauntings, magic, and even astrology.
True Ghost Stories and Unexplained Ghostly Encounters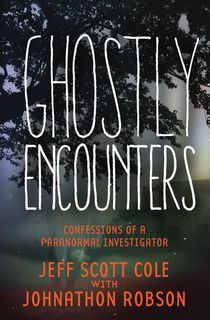 Ghostly Encounters
If you've ever wondered what it's like to be a paranormal investigator, look no further than Ghostly Encounters. Author Jeff Cole has conducted investigations at some of the most famous haunted spots in America, using technology to discover scientific proof of ghosts and otherworldly beings. He takes readers through these investigations, sharing testimonies from witnesses and other investigators.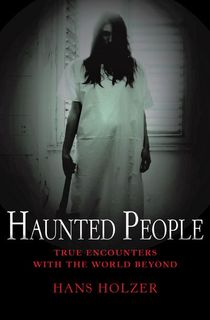 Haunted People
In Haunted People, Hans Holzer explores cases of people who have been possessed by ghosts. These rare occurrences usually involve a ghost that chooses to possess the body of a living person because they are not ready to pass on. Holzer examines reports of people who have been possessed by ghosts to understand why this happens.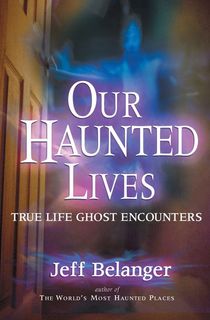 Our Haunted Lives
If you really want to understand the world of ghosts, you need to listen to the stories of those who have interacted with them. Our Haunted Lives contains dozens of first-hand accounts of ghostly encounters from the funny to the frightening.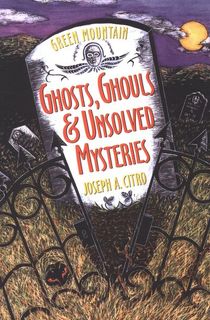 Green Mountain Ghosts, Ghouls & Unsolved Mysteries
A collection of spooky tales, folklore, and fun facts from Vermont. From the mysterious disappearances in the Bennington Triangle to Chittenden's Ghost Shop to several side trips to other states along the Green Mountain range, this book will have any paranormal fan excited to plan a New England trip.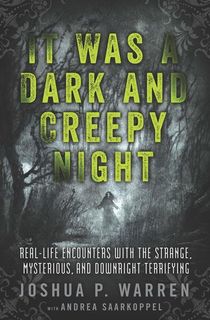 It Was a Dark and Creepy Night
A collection of short, scary, and most importantly true stories of the paranormal around the world. Paranormal investigator Joshua P. Warren supplements each spooky tale with his own knowledge of the unexplainable.
Haunted History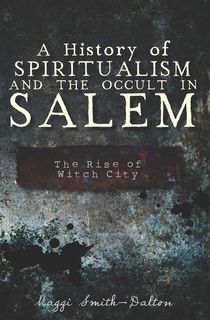 A History of Spiritualism and the Occult in Salem
Salem, Massachusetts is most famous for the deadly witch trials it held in the late 1600s, but the town's connection to the paranormal didn't stop there. In the late 19th and early 20th centuries, the Spiritualist movement gained widespread popularity across the world, and this was certainly true in Salem. For seers, mediums, and anyone else who hoped to make contact with the spiritual realm, America's most famous witch city had an obvious pull. This history traces the development of Spiritualism and its connection to Salem.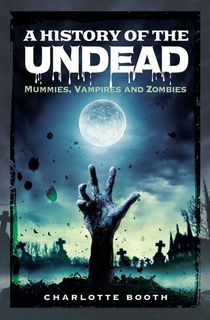 A History of the Undead
From the vampires of Twilight, True Blood, and Dracula to the zombies of The Walking Dead, it's easy to see that our culture is slightly obsessed with the undead. A History of the Undead seeks to figure out why. Drawing from folklore and religious studies, the book examines the portrayal of undead creatures over time.
Featured image: Photos_frompasttofuture / Unsplash