Many monsters roam the horror landscape, but none have been more enduring than the vampire. From skulking creatures who stalk the night to seductive figures who wish to induct you into their blood-drenched world, vampires encompass the full range of human desires and terror. To celebrate Spooky Season, let's look at some vampire horror books that explore the many ways in which this classic monster has been depicted over the years.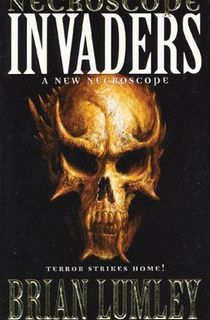 Necroscope: Invaders
A team of people with special abilities has been collected by the government to form the E-branch, a group of psychics and spies whose task is to investigate paranormal phenomena and protect the public. It appeared as if the world was finally rid of paranormal phenomena, but suddenly vampires appear to be planning their domination of Earth. These vampires are powerful and grotesque and must be stopped at all costs. Can the newly chosen Necroscope save humankind, or will his fixation on revenge thwart his efforts?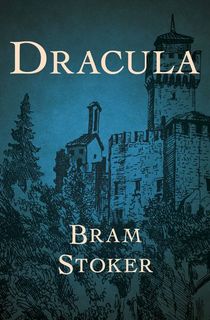 Dracula
No list of vampire horror novels would be complete without the most famous of bloodsuckers. Originally published in 1897, Dracula has inspired countless short stories, novels, movies, and comics. Stoker's novel may not have been the first fictional depiction of a vampire, but it is certainly the most famous and often the one that comes to mind when you mention "vampire book." Told in epistolary format, Dracula presents the story of a mysterious count who travels to London and the group of people who seek to stop him from spreading his vampiric curse.
Related: 11 Gothic Horror Books That Will Make Your Blood Run Cold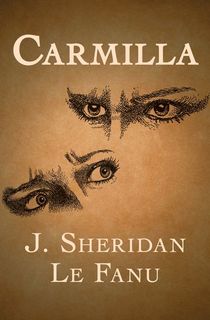 Carmilla
Predating Stoker's novel by a quarter of a century, Le Fanu's gothic novella features a seductive female vampire and her relationship with a young woman. Considered by many to be the prototypical lesbian vampire, Carmilla would go on to influence modern depictions of female vampires, whether they have sapphic inclinations or not. Like her more famous counterpart, Dracula, she'd also inspire many adaptations in the centuries since.
Salem's Lot
Salem's Lot features many elements familiar to Stephen King fans: a protagonist who's a writer, a small New England town, and a return to a childhood home and the disturbing memories it may contain. It begins when Ben Mears returns to Jerusalem's Lot, the town where he grew up, in the hopes of writing his next novel. His writerly pursuits go off the rails, however, when the town's residents begin turning into vampires.
Related: 9 Terrifying Stephen King Novels You May Not Have Read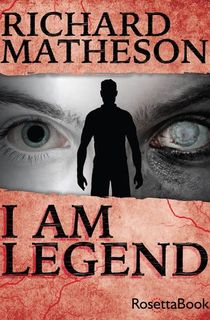 I Am Legend
Thanks to multiple feature film adaptations, people often think of mutants wandering through a post-apocalyptic landscape in relation to Matheson's novel. In reality, the monsters of I Am Legend are vampires. Initially a tale of one man's struggle to survive as the last human on earth, the ending packs a punch as it reveals what that singular status actually means in context.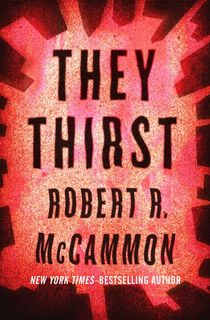 They Thirst
One of McCammon's earlier novels, They Thirst features his trademark set-up of people from different backgrounds coming together to face an all-consuming evil. In this case, the evil comes in the form of a vampire seeking world domination and his quest begins in Los Angeles. If you're tired of the suave, charming vampires along the lines of Dracula and Carmilla, look no further. McCammon's vampires are savage, brutal monsters.
Related: 12 Creepy Robert McCammon Books That Will Keep You Awake At Night
Let Me In
The feature film adaptations of this Swedish horror novel took the movie world by storm during the late aughts. It introduces us to Oskar, a bullied boy and the friendship he forms with the new girl next door, Eli. Make no mistake, though. This isn't a story of innocent childhood friendship and love. Eli is a vampire, and her arrival heralds trouble.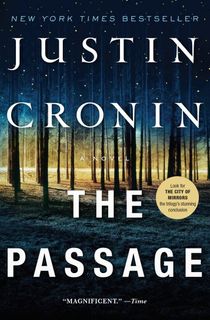 The Passage
The first installment of Cronin's trilogy begins as many vampire apocalypse novels do. The government conducts experiments to prolong human life. But the virus that serves as the vehicle for this transformation escapes their control, and the world is nearly destroyed as a result. Decades later, a group of people hope to bring the remnants of humanity back from the brink and the key may rest in the hands of a young girl.
Related: 13 Pandemic Horror Books to Keep You Occupied During the Coronavirus Outbreak
Interview with the Vampire
Anne Rice's modern classic has cemented the familiar pop culture archetype of brooding, angsty vampires that pervade many of today's most memorable depictions. This first novel in the long-running series introduces us to Louis, who regales his life to a journalist. Not a book for the action lovers, Interview with the Vampire instead delves into how relationships shift and changes as people become and grow accustomed to being immortal.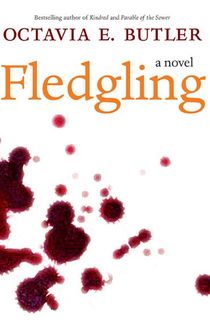 Fledgling
Vampires represent all that is uncomfortable about sex, desire, and life. While some depictions like to soften that relationship, there's no denying it exists. Butler's last novel confronts that discomfort head-on. It follows a seemingly young girl named Shiori who wakes up severely injured and with no memories of her life. But it soon becomes apparent to Shiori and the people around her that she is no normal human girl. In fact, she's a genetically modified vampire who's over 50 years old.
Lost Souls
If there was a novel that captures the feeling of the 1990s goth scene, Lost Souls is it. Unlike classic Dracula vampires who turn humans or apocalyptic vampires who transform as the result of a virus, Brite's vampires are an entirely different species and, most crucially, feel and act like it. As for the story, it's a collision course between a trio of destructive vampires, a young man who discovers he isn't very human at all, and an indie band that features a psychic lead singer with a haunting voice of gold.
Related: 8 Freaky Reads for Fans of "The Silence of the Lambs"
The Southern Book Club's Guide to Slaying Vampires
For many people, book clubs serve as a social outlet in addition to a place to discuss their latest reads. Patricia falls into this category; her book club provides a welcome escape from the stresses of her daily life. Then, one night, she meets her elderly neighbor's handsome and charming nephew, James. But thanks to her book club's focus on true crime, Patricia begins to suspect that James might have some criminal tendencies. Unfortunately, she's only partly right.
Certain Dark Things
Much of modern vampire fiction draws upon European folklore for its depictions, but there's an entire world out there and bloodsuckers transcend geographical boundaries. Set in the future, a human street kid named Domingo goes on the run with a vampire girl named Atl. What are they running from? The vampire clan that slaughtered Atl's family, but their pursuers soon include cops and crime bosses. If you want a read that's atmospheric and dark, this is the one for you.
Related: 12 Haunting Horror Books for Fans of Mexican Gothic