There's no shortage of male killers in the annals of true crime. Yet as these chilling reads reveal, women can be just as ruthless as their male counterparts when it comes to murder. From headline-grabbing cases and small-town slayings to one of the most prolific female serial killers in American history, examine how and why women kill in these books about female killers.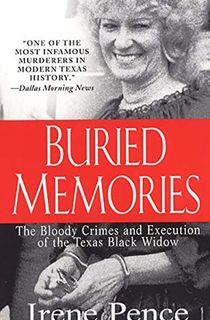 Buried Memories
Award-winning true crime author Irene Pence chronicles the crimes and execution of Betty Lou Beets, a Texas woman dubbed "one of the most infamous murderers in modern Texas history" by the Dallas Morning News. In the summer of 1985, police uncovered a grisly site on the Beets' property. Buried in a garden wishing well were the remains of Betty Lou's fifth husband, Jimmy Don Beets. The discovery was ghastly enough—then they found what was left of Betty Lou's fourth husband.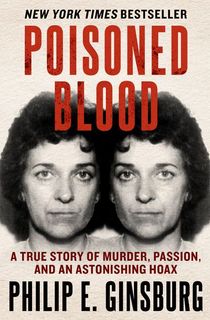 Poisoned Blood
Forged identities, staged kidnappings, a poisonous web of lies that stretched from Alabama to New Hampshire and claimed the life of her first husband–Marie Hilley's criminal behavior knew no limit. She even faked her own death, only to return as her twin sister. In this New York Times bestseller, Philips E. Ginsburg examines the staggering saga of a con artist and killer who possessed "a genius for deception" (Publishers Weekly). Hilley's killer tale is so unbelievable that it has to be real.
Related: How a Journalist Got Inside the Mind of Killer Marie Hilley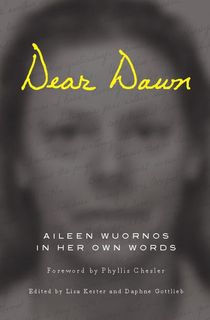 Dear Dawn
The case of Florida serial killer Aileen Wuornos needs no introduction; books, true crime documentaries, and the Academy Award-winning movie Monster have all presented her life story. But of Wuornos herself? Drawn from Wuornos' years-long correspondence with her childhood friend Dawn Botkins, Dear Dawn is a fragmented self-portrait based on letters written by the convicted murderer. In it, Wuornos looks back on her life and the crimes that brought her to death row as her execution nears.
Bitter Harvest: A Woman's Fury, a Mother's Sacrifice
True crime master Ann Rule examines the tragic case of Debora Green, a successful Kansas City doctor and mother who seemed to lead a life of love and success. But behind the façade lurked a deeply troubled woman whose volatile state soon consumed those closest to her. Written in Rule's incisive style, Bitter Harvest is an "outstanding chronicle of a crime investigation as well as a riveting profile of a brilliant mind and empty soul" (Library Journal).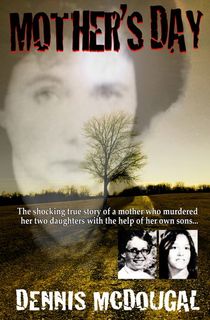 Mother's Day
Former New York Times reporter Dennis McDougal investigates the unspeakable acts of Theresa Knorr, a mother of six who tortured and murdered two of her daughters and forced her sons to help clean up the crimes. For years, Knorr evaded justice, until her youngest daughter, Terry, bravely stepped forward with the real-life nightmare she'd witnessed. This unspeakable story shows how mental illness, abuse, and addiction issues can coalesce into something beyond tragic–something utterly horrifying.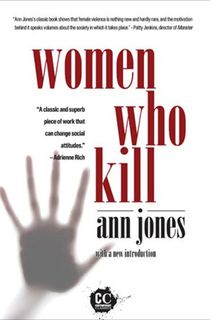 Women Who Kill
In this provocative work, journalist Ann Jones delivers a sweeping survey of the history of female killers. Throughout, the author dispenses with tabloid sensationalism in search of deeper truths about the state of women in American culture and the patterns of behavior that cause women to kill. "A powerful book, not only about women who murder, but also about how women have been perceived" (Vogue). Despite being published in 1980, this book remains riveting and deeply relevant.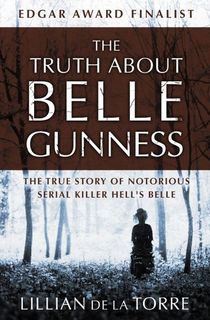 The Truth about Belle Gunness
An Edgar Award finalist, Lillian de la Torre's historical true crime account pieces together the case of Belle Gunness, a Norwegian immigrant in late nineteenth and early twentieth century America whose deadly rampage made her one of the nation's most prolific serial killers.
Gunness lured numerous male suitors to her Indiana farm, where she killed them and disposed of their bodies in a hog pen. A mysterious fire at the farm finally brought the murderer's spree to light. But did Gunness die in the blaze, or fake her own death and vanish into history? Well-researched and rich with detail, The Truth About Belle Gunness is a killer read for fans of In Cold Blood or The Devil in the White City.
Related: Belle Gunness: The Black Widow of the Midwest Who Lured Numerous Victims to Their Deaths
The Girls of Murder City: Fame, Lust, and the Beautiful Killers who Inspired Chicago
If you can't be famous, be infamous. In this riotous account, Douglas Perry recreates Jazz Age Chicago and the media frenzy surrounding two Chicago women accused of murdering their lovers: Beulah Annan and Belva Gaertner.
A surprise sight for a city used to the usual male suspects of gangland murders, Annan and Gaertner quickly became front-page criminal celebrities—and inspired Chicago Tribune reporter Maurine Watkins to pen a stage production about the whole affair, which then became the hit musical, Chicago.
Lady Killers: Deadly Women Throughout History
Based on her popular true crime columns for Jezebel and The Hairpin, Tori Telfer presents 14 case studies of lethal ladies throughout history. From Elizabeth Báthory to Nannie Doss, each chapter profiles a different killer, dissecting the gory details of the case and the subject's treatment in the media. Witty and insightful, and featuring vivid illustrations from Dame Darcy, Lady Killers will make you "question everything you think you know about the supposedly fairer sex." (Mara Altman, author of Gross Anatomy)
Related: Fatal Charm: 5 Deadly Women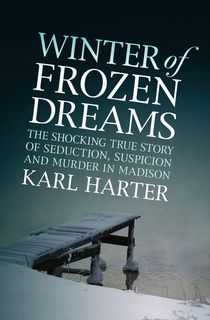 Winter of Frozen Dreams
Karl Harter's chilling true crime tale examines the dramatic case of Barbara Hoffman, a masseuse and former biochemistry student at the University of Wisconsin who stood accused of murdering two men. On Christmas Day 1977, Gerald Davies led authorities to a snowy ridge outside Madison where the brutalized body of Harry Berge was half buried in a snow bank. He claimed he helped dispose of the body for his fiancée, Barbara.
Soon after, however, the key witness became a victim: dead from cyanide poisoning. Full of twists and turns, Winter of Frozen Dreams is a riveting account of passion, greed, and murder in the American heartland.
Related: 'Tis the Season for ... Murder: 9 Winter True Crime Books That Will Give You the Chills
The Devil's Rooming House: The True Story of America's Deadliest Female Serial Killer
In the summer of 1911, a deadly heat wave claimed hundreds of lives throughout the Northeast. Yet it wasn't the only lethal force at work in New England. In Windsor, Connecticut, there stood a rooming house for the elderly whose residents were dying at an alarming rate. A journalist for the Hartford Courant learned of the suspicious statistic and began looking into the rooming house's proprietor, Sister Amy. It was then that the dark truth emerged.
Celebrated true crime author M. William Phelps probes the case of Amy Archer-Gilligan, a notorious American murderer convicted of poisoning her husband, suspected of killing dozens of her patients, and made famous by the play and movie Arsenic and Old Lace.