It doesn't get much spookier than the depths of Shirley Jackson's imagination. Best known as the writer of the short story "The Lottery" and the supernatural novel The Haunting of Hill House, the latter of which inspired the popular Netflix series, Jackson published six novels, two memoirs, and over 200 short stories over the course of her career. Nowadays, Shirley Jackson is widely recognized as one of the most significant horror writers of the 20th century. However, that wasn't always so.
Jackson was born in 1916 and grew up in an affluent suburb of San Francisco. She was interested in writing from a young age, an early talent that caused tension in her household. She was antagonized by her conventional mother, who criticized Jackson for her appearance and apparent lack of feminine hobbies and charm. Once she grew up and broke free of her mother, however, Jackson fell into another abusive relationship when she began dating Stanley Edgar Hyman at Syracuse University.
The two were married in 1940, with Jackson pursuing a successful career as a writer and Hyman as a literary critic. Their relationship was turbulent; Hyman controlled their finances despite the fact that Jackson was the household's breadwinner. Hyman was also a womanizer whose dalliances outside their marriage caused Jackson considerable distress. Over the years, she developed severe anxiety and increasingly turned to alcohol to self-medicate.
Related: The Haunting of Bly Manor: Here's Everything We Know About The Haunting of Hill House Season 2
Throughout her career, Jackson was considered a bit of an eccentric character. And though her writing did well commercially, critics thought of her work as middlebrow entertainment rather than having rich literary value.
That all changed a few decades after Jackson's untimely death in 1965, at the age of 48. In the years since, Jackson's work has been rediscovered by eager readers, with critics and fans alike reexamining Jackson's work through a feminist lens. Today, critics regard her as a prolific writer whose supernatural tales of terror revealed deep anxiety and despair in the face of oppression, domesticity, and troubled personal relationships.
On June 5, 2020, the film Shirley was released on streaming services. Starring Elisabeth Moss as Shirley Jackson and Michael Stuhlbarg as her husband, Stanley Edgar Hyman, the film is a biographical drama with a thrilling overcast of psychological horror. Shirley is one of the most riveting portraits we have of Jackson, with Moss's performance capturing the writer's quick wit, as well as the demons that troubled her.
While we can't recommend reading Jackson's works and watching Shirley highly enough, there are plenty of authors out there who conjure up equally dark and probing tales. Spanning writers of Gothic tales to contemporary domestic horror, these authors like Shirley Jackson are sure to keep you reading long into the night.
Shirley: A Novel
The author of two previous books, a nonfiction collection about sibling relationships and a fictional read about adoption, Susan Scarf Merrell turned to darker material with Shirley: A Novel, the source material for the 2020 film. Much like the movie, Shirley: A Novel blends fact and fiction to craft a dark biographical drama, ultimately bringing "a complicated and compelling woman to life through the kind of taut and intimate thriller Jackson herself would have been proud to call her own" (Booklist).
Though Merrell is clearly fascinated by the family unit, this is her only foray into the realm of domestic thrillers thus far. However, we're hopeful that the success of Shirley encourages her to continue.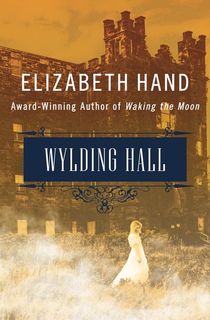 Wylding Hall
Elizabeth Hand's Wylding Hall won the 2016 Shirley Jackson Award, which was created in 2007 to honor the late writer and to recognize "outstanding achievement in the literature of psychological suspense, horror, and the dark fantastic." Much like Jackson's The Haunting of Hill House, Wylding Hall was influenced by tales of Gothic dread.
Related: 17 Award-Winning Horror Books You Need to Read Now
A group of musicians heads to an ancient manor to record their first studio album. The record is a hit, but their lead singer goes missing within the house's winding halls, and is never seen again. Years later, the band revisits Wylding Hall to determine what happened to their friend once and for all.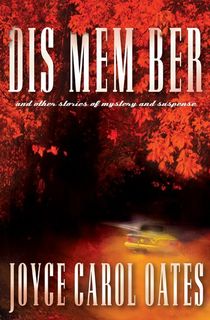 Dis Mem Ber
Joyce Carol Oates is a deep admirer of Shirley Jackson, having edited the book Shirley Jackson: Novels and Stories. In the introduction, Oates noted, "characterized by the caprice and fatalism of fairy tales, the fiction of Shirley Jackson exerts a mordant, hypnotic spell." Like the esteemed late author herself, Oates is a prolific writer of short fiction; what's more, Oates also tends to center women and girls in her spine-chilling tales. In Dis Mem Ber, a collection of short stories, Oates illuminates the inner lives of female characters who find themselves in mortal danger.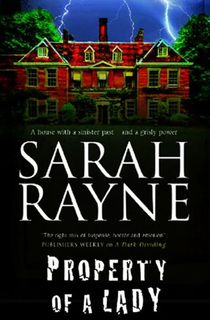 Property of a Lady
Shirley Jackson may have penned what is arguably the best haunted house story in recent memory, but Sarah Rayne comes pretty close. As Rayne's official website states, "much of her inspiration comes from the histories and atmospheres of old buildings, which is strongly apparent in many of her settings"—including Property of a Lady. The first in a series, Property of a Lady sees Oxford don Michael Flint house sit for some American friends who have inherited an English estate. Charect House has a sinister reputation, and Flint is about to find out why…
If you want to see more of Michael Flint and antiques dealer Nell West, there are five more spooky books in the series. Otherwise, try another of Rayne's books on for size; she's written over 25 in total, split between psychological thrillers and haunted house stories.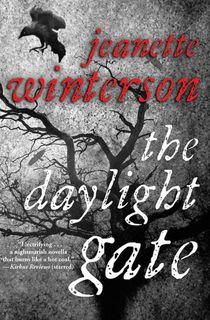 The Daylight Gate
Jeanette Winterson tends to write literary fiction, often portraying LGBTQ characters struggling to live authentically in a world that's offended by the very notion—a concept summed up neatly by the title of her memoir, Why Be Happy When You Could Be Normal?. But Winterson has also delved into the darker side of fiction, too. The Daylight Gate is a reimagining of the real-life 17th century Pendle witch hunt in England. When local townspeople are accused of witchcraft, only the beautiful and wealthy Alice Nutter dares to stand up for them—but she herself is hiding a secret that will change everything.
Related: 7 LGBTQ+ Horror Authors to Read During Pride Month and Beyond
The result, as Booklist noted, "is a gripping tale of bloody religious persecution and brutal oppression of women and children, a heady and seething novel." Winterson's criticism of religion comes from her upbringing in a Pentecostal household. Likewise, Shirley Jackson often butted heads with her maternal grandmother, a follower of Christian Science who believed she could heal people through prayer. Though both Jackson and Winterson rejected religion, it ultimately manifested in their writings with themes of witchcraft and mysticism.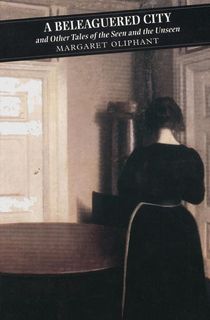 A Beleaguered City and Other Tales of the Seen and the Unseen
Born in 1828, Scottish writer Margaret Oliphant (often known simply as Mrs. Oliphant) actually preceded Shirley Jackson, though the two women shared a common interest in the supernatural. Like Jackson, Oliphant was also dismissed by critics of her time, and enjoyed a revival of interest in her work after her death.
A Beleaguered City and Other Tales of the Seen and the Unseen is a collection of chilling stories. In the title novella, "A Beleaguered City," the dead return en masse to the land of the living. Other tales of paranormal visitation include "The Land of Darkness," a haunting and unique depiction of purgatory, and "The Library Window," in which a young woman catches glimpses of a murdered writer's ghost.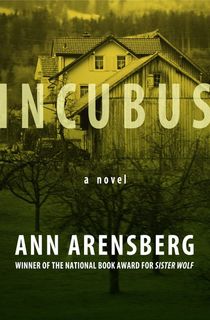 Incubus
Much like Shirley Jackson's penchant for rural settings and the occult, Ann Arensberg's Incubus is a chilling novel about a menacing presence descending on an insular Maine town. Dry Falls has become blighted by drought, farm animals give birth to monstrous creatures, and other bizarre events disrupt the natural order. The narrative follows Cora Whitman, wife of the town pastor, as she attempts to understand what's happening—and ward off a looming evil.
Related: 14 Witchcraft and Occult Books to Inspire Your Inner Witch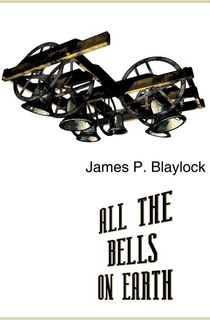 All the Bells on Earth
Strange events have been occurring in Orange, California—and it all comes to a head when businessman Walt Stebbins finds a glass jar containing the preserved body of a bluebird. Author James P. Blaylock is known for weaving comedic elements into his dark tales; of All the Bells on Earth, Library Journal said, "while juxtaposing subtle humor with grim horror, the author portrays a world in which human virtues become mystic weapons and unlikely heroes grope their way toward salvation." Likewise, Shirley Jackson managed to intermingle her dread-inducing stories with her own unique brand of quick-witted humor.
Affinity
Set in Victorian London, Sarah Waters' 1999 novel has been described as at once "Gothic tale, psychological study, [and] puzzle narrative" (The Seattle Times). As part of her rehabilitation from a suicide attempt, Margaret Prior visits the women's ward of Millbank prison to do charity work. There, she meets Selina Dawes, an apparently misunderstood spiritualist who was imprisoned after she conducted a séance that ended in tragedy. Margaret develops deeper feelings for Selina, and soon becomes determined to free her.
Related: Gaslight Murder: 12 Gripping Victorian True Crime Books
A member of the LGBTQ community herself, Sarah Waters has been changing the face of horror by featuring lesbian protagonists in several of her novels. Notably, Shirley Jackson alluded that the character Theo in The Haunting of Hill House is a lesbian, a fact that the 2018 Netflix adaptation chose to make overt in a win for on-screen LGBTQ representation. Academics have long speculated that Jackson also questioned her own sexual identity, a factor that comes into play in the movie Shirley. At the very least, repression was a frequent theme in her writing, as it is here in Sarah Waters' Affinity.
White is for Witching
As both Shirley Jackson and Helen Oyeymi know all too well, the most frightening ghosts are the ones in our heads. Oyeyemi's third novel, White is for Witching, follows four generations of women who inhabit "a vengeful, Gothic edifice that has always rejected strangers" (Booklist). When her mother dies unexpectedly, Miranda develops an eating disorder and battles with the malevolent forces that have been passed down to her. Publishers Weekly called this Shirley Jackson Award finalist "unconventional, intoxicating and deeply disquieting." Oyeyemi now has six novels under her belt, many of them borrowing elements from fairy tales and mythology to tell chilling new tales all her own.
The Turn of the Key
This 21st century reimagining of Henry James' The Turn of the Screw has been called "deliciously creepy" (Shelf Awareness). When Rowan Caine responds to an ad for a nanny needed at Heatherbrae House, she has no idea what awaits her within its walls. Now she's in prison awaiting her murder trial, writing letters to her lawyer in an attempt to convince him of her innocence—and of the danger still lurking.
Like Shirley Jackson's stories of oppressed women imprisoned in their own homes, The Turn of the Key straddles domestic thriller territory and Gothic horror. This is Ruth Ware's fifth novel, with a sixth due out in September 2020.
This post is sponsored by Open Road Media. Thank you for supporting our partners, who make it possible for The Lineup to continue publishing the stories you love.
Featured still from "Shirley" via Neon