Ghosts, vampires, haunted houses: gothic horror encompasses all of the most terrifying elements of the genre. From the novellas of J. Sheridan Le Fanu and Henry James to the short stories of Edgar Allan Poe, these tales of gothic horror are full of dark family secrets, monsters-in-disguise, and innocent people gone mad.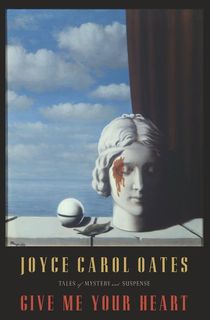 Give Me Your Heart
If you love contemporary gothic horror, rejoice in the mastery of Joyce Carol Oates in this collection of 10 dark short stories. These gripping tales range from children far beyond their parents' control, spouses who no longer recognize each other, and harmful hearts that lie all too close. In "Strip Poker," a brash teenage girl concocts a way to flip the script on a group nefarious boys whose ill intentions get only worse. And in "The First Husband," a man who learns the truth about his wife's previous marriage spends years in a jealous rage constructing a cruel and bitter revenge.
Related: These Joyce Carol Oates Horror Books Will Take You to the Dark Side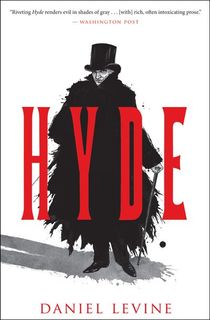 Hyde
We're all familiar with the classic gothic tale spun by Robert Louis Stevenson. This book by Daniel Levine artfully exposes the story from the point of view of the fiend himself.
Mr. Hyde was brought to life by a peculiar concoction and lives moment to moment, not knowing how long the body will be his. When Dr. Jekyll is in control, Hyde watches his movements distantly, viewing a life that doesn't belong to him—a life he has no control over. As the experiment goes on, both Hyde and Jekyll are in danger. Beyond the unpredictable nature of this new science, they are being stalked by a mysterious figure.
Is Hyde being framed for evil deeds not his own? Girls have disappeared. There's been a murder. Through the haze of a split consciousness, Hyde is uncertain whether he's innocent or the monster he seems to be.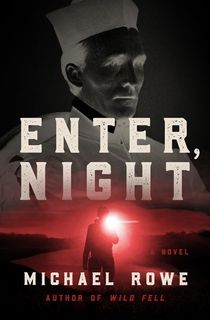 Enter, Night
1972. The newly widowed Christina Parr arrives in Parr's Landing with her brother-in-law, Jeremy. Years ago the same woman caused them to flee town—though their twisted reasons were wholly different. So now they're living in the isolated mining village with nowhere else to go.
Related: The Next Terrifying Book to Read Based on Your Favorite Horror Trope
Dr. Billy Lightning arrives soon after them, on a desperate search for evidence that his anthropologist father's terrible death was an intentional one. And then comes Richard Weal. He may look like a typical hippie on the outside, but the man has sliced a bloody path across America on a dark supernatural mission. A 300-year-old monster lives in a cave near Bradley Lake, and the mad man wants to see him released.
Blackwell
When Victorian-era New Englander Magnus Blackwell loses the girl of his dreams to his friend, he becomes hell-bent on getting revenge. A subsequent trip to New Orleans brings Magnus face-to-face with such real-life figures as Oscar Wilde, and he becomes immersed in a world of depravity and dark magic. Armed with the power of voodoo, Magnus sets out to win back his stolen love.
Damned
Over a century after the death of Magnus Blackwell, a young couple, Lexie and Will, are determined to restore Altmover Manor, Magnus' home, to its former glory. Magnus' spirit, however, remains bound to the manor, and he has sinister plans for the new tenants. As Magnus' dark past begins to come to light, Lexie finds herself drawn into a terrifying world of voodoo and curses.
Related: 13 Spine-Tingling Ghost Story Books for the Chilly Autumn Nights Ahead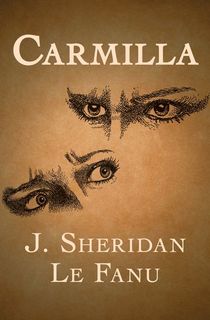 Carmilla
Commonly acknowledged as essential inspiration for Bram Stoker, Le Fanu's Carmilla predates Dracula by 25 years. This chilling novella tells the story of a girl named Laura, living alone with her father in a remote part of Austria. Desperate for companionship, Laura is initially thrilled when a carriage accident brings a young woman, Carmilla, to her door. Carmilla, though, is not what she seems, and the terror builds as Laura begins to learn more about her new friend's sinister secret.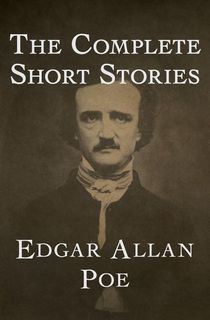 The Complete Short Stories
These short stories from the Master of Horror, Edgar Allan Poe, will terrify you over and over again with each new read. From "Ligeia," a tale of one man's horrifyingly ill-fated romance to famed "The Tell-Tale Heart," in which a murderer is driven mad by guilt, Poe's works are quintessential to any gothic horror collection.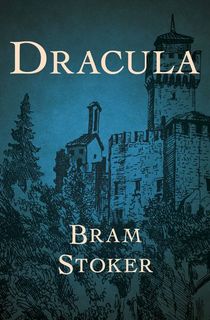 Dracula
Possibly the most famous gothic horror novel of all time, Stoker's Dracula set the precedent for vampires in literature and film. An English solicitor, Jonathan Harker, travels to the Transylvania castle of a mysterious Count Dracula on a business trip. The Count initially seems pleasant enough, but his true nature is soon revealed, leading Harker into a world of darkness, adventure, and terror.
Related: 10 Victorian Era-Set Novels That Will Give You Chills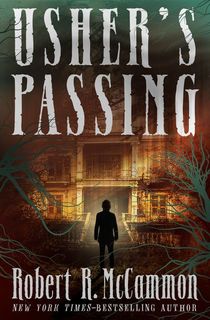 Usher's Passing
Inspired by one of Poe's short stories, the action of Usher's Passing is centered around the Usher family, and their mysterious family mansion. For generations, the family has grown wealthy off the sale of military weaponry. This is the least of the family's evils, however: a legacy of depravity and bloody secrets are concealed within the house's walls. Young heir to the family estate and fortune, Rix Usher, is compelled to take over for his dying father, leading him on a journey into unimaginable evil.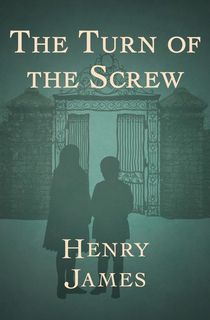 The Turn of the Screw
This subtle, classic tale of gothic horror begins with a governess arriving at an English estate in the country to look after two young children, Miles and Flora. Everything seems normal at first, but as bizarre, ghostly events begin to occur, the governess cannot help but realize that something deeply disturbing is afoot.
Related: 14 Twisted Horror Books for Fans of The Haunting of Bly Manor
The Woman in Black
A London solicitor, Arthur Kipps, is sent to a remote English town to settle the affairs of the recently deceased Mrs. Alice Drablow. It soon becomes apparent that it's not "business as usual," and Kipps finds himself haunted by horrifying and mysterious spectres, sounds, and images—the most terrifying of which is a ghostly woman dressed in black.
This post is sponsored by Vesuvian Books. Thank you for supporting our partners, who make it possible for The Lineup to continue publishing the creepy stories you love.
Featured photo: Linnea Sandbakk / Unsplash