When you read the phrase Victorian true crime, what visions appear in your mind's eye? Cobblestone streets dimly lit by gaslight lamps; sinister figures lurking in the fog. Perhaps you see the silhouette of a top-hatted figure at the end of a narrow alleyway, the glint of the blade flashing in the darkness.
There's something uniquely haunting about true crime in the Victorian era. Much of this, of course, is due to Jack the Ripper and his bloody reign across London—yet he was far from the only individual wreaking havoc in the Victorian streets. Indeed, despite the strict moral standards of the era, a murderer's row of unsavory figures lurked in the fog. From arsenic poisoners and axe murderers to master thieves who eluded justice.
To learn more about the era's macabre criminal history, dive into our selection of Victorian true crime books. From horrifying accounts of killer spouses to a train murder that belongs in a Christie novel, each one exposes the evils that hid beneath top hats and high-neck collars.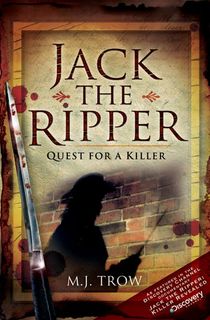 Jack the Ripper
Known only by his criminal moniker, the true identity of Jack the Ripper remains one of the most tantalizing unanswered questions in the annals of true crime. M. J. Trow made it his mission to name him. He revisits the one-hundred-and-twenty-year-old case and closely examines everyone involved. The notorious killer was only charged with five murders, but most people believe his total number of victims is much higher. Trow's Jack the Ripper is a must-read for anyone who's intrigued by this case and the twisted killer behind it all.
Related: The Untold True Story of the Five Women Killed by Jack the Ripper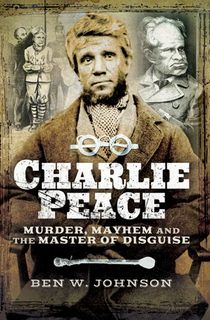 Charlie Peace
His disfigured visage was the last face his victims ever saw. He constantly evaded police and only came out at night to terrorize the people of Sheffield. Charlie Peace is one of Victorian England's most notorious murderers—and he nearly evaded capture. The man whose medical condition made him look much older than he really was, always had a life of hardship. Charlie Peace turned to crime when it seemed it was the only option to survive. Despite this, his gruesome actions can never be forgiven. In this biography, Ben Johnson traces Peace's life and explores how he fell down a spiral of evil.
The Napoleon of Crime
Adam Worth was one of the most notorious, yet beloved, criminals of Victorian England. He adhered to a strict code of honor, stealing only from members of the upper class. The media closely followed his case, though he wasn't convicted of any serious charges until he was nearly 50 years old. Worth's escapades even caught the attention of Sir Arthur Conan Doyle, who used him as inspiration for Sherlock's brilliant nemesis, Professor Moriarity. Napoleon of Crime reads like a detective novel, as Ben McIntyre explores how an obsession with criminal masterminds lurked just beneath the era's righteous surface.
Related: Murderously Baked in the Catskills: Kate Boyd Taylor and the Fiery Murder of Orson Taylor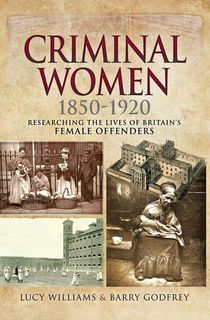 Criminal Women, 1850–1920
It's safe to say that there aren't nearly as many female criminals as there are men. The ones who were caught, however, are well documented here in Lucy Williams's and Barry Godfrey's Criminal Women, 1850-1920. Instead of presenting their lives as case studies, Williams and Godfrey dive into the details of thirty women and their crimes and punishments. They explore who these women were before turning to crime, and what led to them being caught and incarcerated.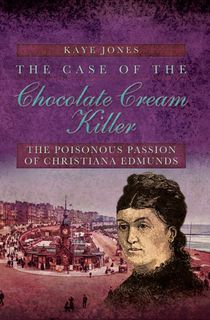 The Case of the Chocolate Cream Killer
In 1871, many people in the breezy town of Brighton fell sick from food poisoning. The only thing they all had in common was that they ate Christina Edmunds's chocolate treats. The worst fatality was the death of a four-year-old, which sparked public outrage and a demand for justice. Edmunds's arrest and trial were over fairly quickly, with her being found guilty of murder and the attempted murder of several others. The Case of the Chocolate Cream Killer explores Christina's motives and methodology. The unusual yet sinister crime is one of the strangest to come out of the Victorian era.
Related: Dr. Buck Ruxton and the Grisly Jigsaw Murders of 1935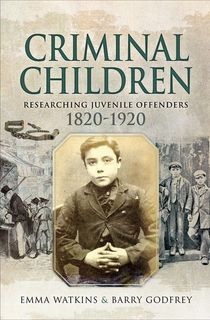 Criminal Children
Child psychology was not widely studied in Victorian England, nor was it believed to be necessary. But the rise of juvenile criminal activity prompted more research into the subject. The big question of why children commit crimes–even atrocious ones–is difficult to answer. Criminal Children discusses the possible conditions and environments that would lead some children to dabble in wickedness, or whether or not they are simply "bad seeds." Emma Watkins and Barry Godfrey (the same co-author of Criminal Women also on this list) take the cases of twenty-four juvenile delinquents and offer insight into them.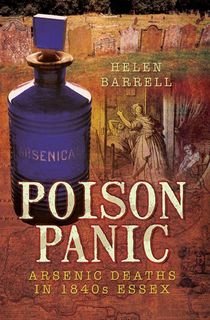 Poison Panic
The 1840s were trying years for the British Isles. Indeed, the period was known as the "hungry '40s." Crop failures led to rising food prices, which triggered public unrest. Poverty, hunger, and disease spread across the region. Amidst this trouble emerged troubling stories that captivated the minds of Victorians: dangerous women prowled country lanes, claiming victims by poisoning them with arsenic. Helen Barrell revisits this anxiety-ridden era and investigates the strange yet persistent tales of arsenic-wielding women terrorizing England and beyond.
The Suspicions of Mr. Whicher
The brutal murder of three-year-old Saville Kent proved to be a familial tragedy and the ruin of a once-reputable detective. At the time, forensic science was new discovery, and detectives were rarely tasked with solving homicides. However, Inspector Whicher dared to step outside the norm when, in 1860, Saville's body was found in an outdoor latrine with his throat slit. After launching his own investigation, Whicher reached a conclusion: Someone within the Kent family was responsible. Yet with neither concrete evidence nor a confession, Whicher was forced to abandon the case and return to London as a defeated—and discredited—detective. Kate Summerscale combines in-depth historical research with riveting storytelling to create a portrait of this fascinating hero and his search for the truth.
Related: How H. H. Holmes Became America's Most Prolific Serial Killer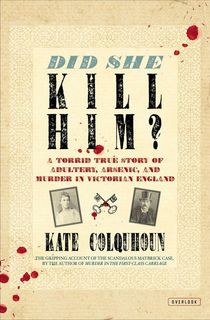 Did She Kill Him?
Another Victorian crime revisited by Kate Colquhoun, this story steps into the American South, where a young belle faces charges for poisoning her older, cotton merchant husband. Colquhoun vividly reimagines the war within the court, as Florence Maybrick's actions were questions again again. Readers are left with the same questions posed to the jury: Does prior infidelity count as evidence for murderous intent? Could Mr. Maybrick's habit of self-medicating have caused his death? And, most important of all: Did she kill him?
The Murder of Helen Jewett
Taking place an ocean away from Sherlock's London, this nonfiction novel explores the 1836 murder of a sex worker with a past. Mainer Helen Jewett employed a series of intricate aliases to become a highly paid courtesan in New York City. There, she lived a life of luxury until she met Richard Robinson, an arrogant young clerk from an affluent Connecticut family. The couple had a brief affair, and 10 months later, Robinson was arrested for Jewett's murder. But alas, it pays to have friends in high places, for at the end of his five-day trial, the Robinson was acquitted—and all but disappeared. In this true crime account, Cohen traces Robinson's deadly affair with Jewett, and unpacks a case overstuffed with sex-and-death sensationalism.
Related: 10 Victorian Era-Set Novels That Will Give You Chills
Mr. Briggs' Hat
Colquhoun chronicles the story of Thomas Briggs who, after an evening with relatives, enters carriage 69 of a Hackney-bound train from Fenchurch Station. Shortly thereafter, two bank clerks step into the same compartment. One of them notices blood pooled on the seat cushion—then smeared on the floor, the window, and a handprint on the door. Women in the adjoining compartment even complain of a red substance splattering inside the windows of the moving train. Yet there is no trace of Briggs—save for a walking stick, his leather bag, and a mysterious hat. Colquhoun masterfully writes this real-life, locked room mystery in true Victorian style, shedding light on one of the most compelling murder cases of the era.
London 1849
In the heart of Victorian England, Frederick and Maria Manning murdered Maria's well-to-do ex-lover, then buried his body beneath the flagstones of their house. Soon thereafter, the murderous couple boarded up their home and fled in opposite directions—Maria, going to Scotland, and Frederick, to the Channel Islands. In this thrilling read, Michael Alpert not only follows the story of the Mannings, but paints a rich portrait of the crime, noise, and grime of mid-19th century London.
This post is sponsored by Open Road Media. Thank you for supporting our partners, who make it possible for The Lineup to continue publishing the true crime and creepy stories you love.