For those of us in the Northern Hemisphere, spring break season is in full effect—and many of us have vacation on the brain. For many, that will mean heading out to any body of water for some fun in the sun. Despite the allure of cool dip on a warm day, it's best to treat the water with a healthy dose of respect. Not only can the water's calming presence quickly turn into sinister depths—you also never know what kinds of creatures might be lurking beneath the glassy surface.
For the macabre-minded among us, these watery horror books add a dash of horror to your water-side adventures. From eerie happenings on board ships to deadly creatures swimming just below the waves, here are 16 aquatic horror books to dive into.
Jaws
The basis for the Steven Spielberg horror classic that defined the summer blockbuster, Jaws tells the story of three men's struggle against a deadly great white shark. As shark attacks plague the island of Amity, police chief Martin Brody struggles to keep people out of the water. When the mayor continuously refuses to close the beaches, Brody takes matters into his own hands. He teams up with shark hunter Quint and scientist Matt Hooper to hunt down the deadly shark—and end the killing for good.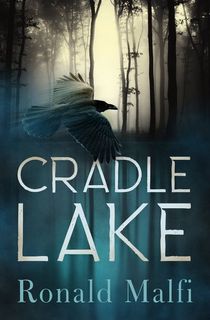 Cradle Lake
Alan and Heather Hammerstun have been broken down by life. After two miscarriages and Heather's suicide attempt, they need a fresh start, and the opportunity for just that has arrived in the form of an old house in a small town in the Great Smoky Mountains. Trying to clear his own head, Alan ventures into the woods behind the house and discovers a small lake. Soon after, he learns that the lake's waters have the ability to heal any injury.
Alan is elated, but everyone in town cautions him against going to the lake for his problems. There is always a heavy price to pay for its miracles. But when Alan ignores their warnings, his mind becomes infected with an ancient, evil force willing to claim anything it can—and Heather seems to be its next target.
Related: Ronald Malfi: Where to Begin with the Bestselling Horror Author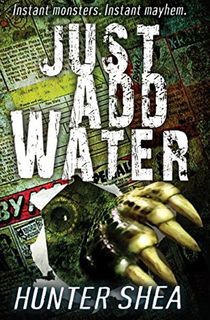 Just Add Water
When David and Patrick received their instant Sea Serpent dust in the mail, they thought they were going to have new pets—all they had to do was combine it with water. But when no serpents appear, they realize the ad in their comic book was probably lying and they dump everything into the sewer. There's nothing wrong with that; besides, Dad spends every day dumping toxic chemicals into that same spot.
Years later, David and Patrick's neighborhood is dealing with a bizarre problem. Small animals keep disappearing, and people are starting to see weird slimy creatures emerge from the sewer. But when people start getting attacked, David and Patrick realize that their childhood pets might have been real after all, and they're a lot bigger—and hungrier—than they could have ever imagined.
Into the Drowning Deep
For years, people have speculated about what happened to the Atargatis, a deep-sea vessel that disappeared with its entire crew while filming a mockumentary in the Mariana Trench. Since the whole movie was a spoof of legends about sea monsters, some people think the whole thing was a hoax.
Now, scientist Victoria Stewart has joined a new crew venturing into the deepest part of the ocean. Unlike the others, she's not looking to make a scientific breakthrough or validate a legend; she just wants to find out what happened to her sister on board the Atargatis seven years ago. But as the group descends, they'll discover a secret that may just be deadly.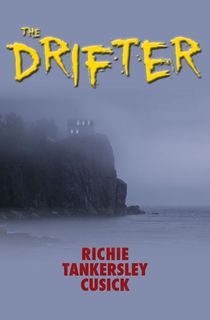 The Drifter
Carolyn's new home of Glanton House is associated with a terrifying legend. It is said that after Captain Glanton was away at sea for too long, his wife figured he was dead and took a new lover—a drifter who had just arrived in town. When the Captain returned, the drifter murdered him. The wife was consumed by her grief, and her ghost still walks the halls, waiting for her husband.
To Carolyn's mother, who inherited the house from her estranged Aunt Hazel, it's nothing but a ghost story that could make the house a good tourist spot. But as Carolyn spends more time in Glanton House, she becomes convinced that something more is going on. From the handyman who keeps asking her for a job to the mysteries surrounding Aunt Hazel, Carolyn keeps finding more questions than answers. And everything she learns keeps drawing her back to the sea.
The Devil and the Deep
Several acclaimed horror authors take on the subject of the sea and all its terrors in this Bram Stoker Award-winning collection of watery horror tales. From stories of desert island isolation and stranded ships to tales of monstrous creatures living beneath the waves, this astonishing anthology reveals the monstrous depths of aquatic horror fiction.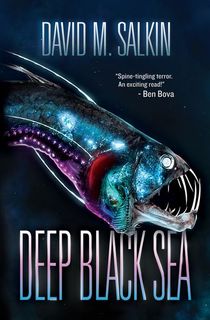 Deep Black Sea
For one year, the seven-person crew of the Challenger sea lab will live below the ocean's surface as they research the mysterious world of the deep ocean. Their main area of study is the bacteria that seems to allow deep-sea creatures to live in water almost completely devoid of oxygen and full of toxins. One team member, NASA scientist Ted Bell, is interested in the bacteria as a way to help humans get to Mars, but he's willing to go a lot farther than most to test his theories.
After Ted infects another crew member with bacteria on purpose, things quickly spiral out of control. The bacteria creates a monstrous creature—and it wants more hosts. Now, with the Challenger on the brink of a complete shutdown, the crew will have to fight to survive miles below the surface.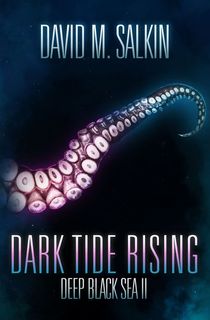 Dark Tide Rising
The sequel to Deep Black Sea picks up right where the first novel left off. When the three surviving members of the Challenger crew reach the surface, they think they've left the horror behind them. But back in the vessel's wreckage, the creatures born from Ted Bell's misguided experiment are bonding together, and they're headed for the surface too...
The Deep
There's something odd going on aboard the RMS Titanic. Unexplained deaths and mysterious disappearances have tainted the ship's maiden voyage. Everyone—from the illustrious millionaires to maid Annie Hebley—thinks that something is deeply wrong. But before anyone can really investigate, the ship hits an iceberg and sinks into infamy.
Now, Annie works as a nurse on the Britannic, Titanic's sister ship that has been repurposed as a hospital vessel during World War I. When she reunites with Mark, another Titanic survivor who was injured in combat, she's thrilled. But secrets from that fateful voyage are starting to come to light, and Annie and Mark realize that the evil on board the Titanic may not have gone down with the ship.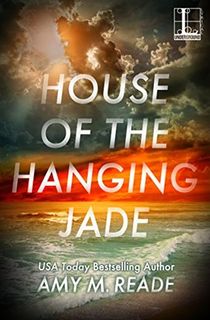 House of the Hanging Jade
Trying to get away from her controlling and obsessive boyfriend, Kailani Kanaka moves back home to Hawaii. Once there, she quickly finds work as a personal chef at the House of Hanging Jade, home of the Jorgensen family. The house seems like heaven on Earth with its view of the ocean and surrounded by the beautiful scenery the island has to offer. But Kailani's new holds a dark presence.
What begins with strange rumors about the house evolves in the wake of a horrific shark attack—and the discovery of a dead body. To make matters worse, Kailani's ex-boyfriend has arrived, determined to get her to take him back and willing to go to violent ends to make sure it happens. She's about to discover that this heaven may really be hell.
Related: What the Horror Genre Says About Survival Mentality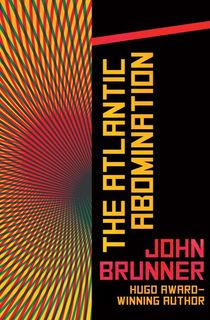 The Atlantic Abomination
A science-fiction horror classic, The Atlantic Abomination follows a team of investigators as they set out to do research at the bottom of the ocean. There, they find not just fish, but ruins from a forgotten civilization—and the body of an alien being somehow preserved through the years. But sometimes it's better to leave the past buried.
When they bring the body to the surface, the creature awakens and uses its power to control people's minds across the globe.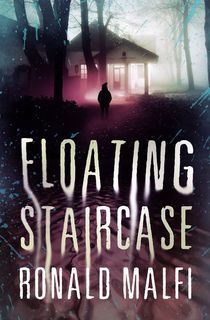 Floating Staircase
Travis and Jodie Glasgow's new house was supposed to be an opportunity for Travis to reconnect with his estranged older brother. Instead, Travis finds himself occupied by the house itself. There are strange noises in the night—and wet footprints in the basement. Travis eventually follows them to a lake with a staircase rising from its surface.
Although his brother warns him not to investigate, Travis can't help but look into it. At one point, a 10-year-old boy who lived in the house drowned in the lake, and the story is eerily reminiscent of a dark episode in Travis and his brother's past. But as he tries to understand the mysterious goings-on in his house, Travis becomes obsessed, and there may be no coming back from it.
Related: 21 Haunted House Books That Will Leave You Sleeping with One Eye Open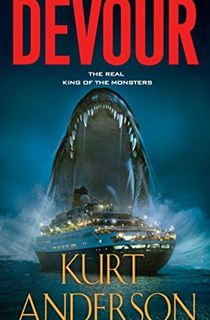 Devour
Just off the coast of Massachusetts, all but one member of the crew on a research ship is killed when a massive, snake-like sea monster attacks. The only person to respond to the distress call is fishing boat captain Brian Hawkins. Now the monster has developed a taste for human flesh, and Brian knows it's still hungry. As the creature slithers its way toward a casino cruise ship carrying celebrities and other mysterious cargo, Brian will have to use all of his fishing knowledge to prevent more unnecessary death.
There's just one thing he wasn't counting on: there's more than one monster in the sea.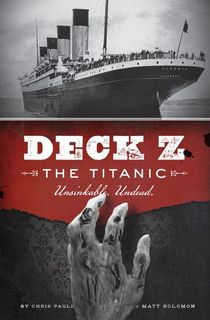 Deck Z
In 1912, German scientists have discovered a deadly new virus, one that turns its victims into the living dead. Wanting to keep it away from those who would use it for evil, one scientist smuggles the only sample onto a ship bound for New York on her maiden voyage, the RMS Titanic.
When a tussle between the scientist and a government agent releases the sample, everyone on board the ship is exposed. Now, Captain Edward Smith and his crew will have to fight to contain the ever-growing population of zombies on board. And unbeknownst to them all, the ship is on a collision course with an iceberg.
Related: 13 Historical Horror Books
Trouble the Waters: Tales from the Deep Blue
An anthology of short stories and poems all centered around water from authors all over the world. It is in equal parts a celebration of water's beauty and its terrifying strength, which often lends itself to unimaginable horror.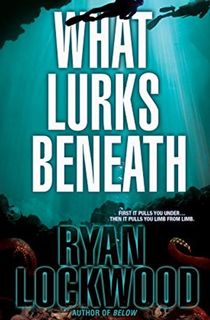 What Lurks Beneath
Every year, the Bahamas draws thousands of tourists to its beaches. But now, a nightmarish predator is waiting beneath the waves. As the mysterious and violent attacks come closer to shore, underwater vehicle expert Eric Watson and marine biologist Valerie Martell will have to work together to discover what exactly this hunter is. As the team investigates, they'll discover a deep-sea horror that may be too much for anyone to handle.