The Bram Stoker Award is one of the highest achievements that can be attained by a horror writer. Named after the author of Dracula, the award is presented each year by the Horror Writers Association, which promotes friendly competition in a variety of writing categories. Placing importance on new and neglected writers, the Bram Stoker Award isn't a popularity contest, but a thoughtful selection of the most brilliant works published in any given year. We've sifted through the winners to bring you our top 13 picks. These Bram Stoker Award-winning horror books deserve all the acclaim they've garnered, and would make excellent additions to your TBR list.
Category: Novel
Year: 1990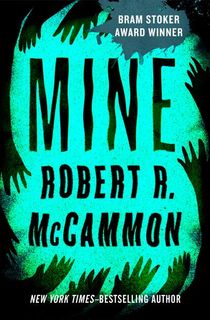 Mine
Robert McCammon won the 1990 Bram Stoker Award with this "feverishly exciting...page-whipping thriller" (Kirkus Reviews). Back in the 60s, cultist Mary Terrell shot and killed a man, and she's been on the lam ever since. When her drug-addled mind leads her to believe that her former leader is trying to contact her via a message in Rolling Stone, she inexplicably abducts a newborn baby from an Atlanta hospital. However, the infant's mother is not to be messed with, and Mary will soon find herself pursued by a woman mad with rage and nearly as dangerous as she is…
Related: 12 Creepy Robert McCammon Books That Will Keep You Awake At Night
Category: First Novel
Year: 1989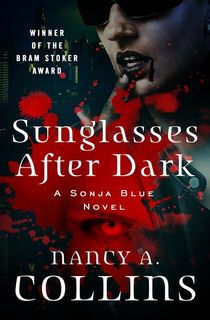 Sunglasses After Dark
Sonja Blue is an abomination of nature: a half-vampire, half-human woman whose greatest foe is her own demonic alter ego with whom she's constantly locked in battle. Determined to cling to what remains of her humanity, Sonja hunts down fellow vampires who prey on innocent people. In the series debut, Sonja suspects that a televangelist could be behind the disappearance of an heiress. Can she solve the mystery in time to save Denise Thorne from dark forces?
Category: Fiction Collection
Year: 2016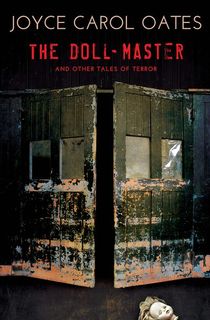 The Doll-Master
Joyce Carol Oates is a prolific horror writer who has amassed several awards, among them the Bram Stoker Award for this collection of six "frightening—and deeply disturbing—short stories" (Pittsburgh Post-Gazette). In the titular story, a boy traumatized by his cousin's tragic death begins collecting dolls with a sinister significance. Other tales include that of a teenager girl who is confronted by an intruder while house-sitting, and a game of cat-and-mouse between rival bookstore owners, creating a collection that drips with suspense and menacing scenarios.
Related: These Joyce Carol Oates Horror Books Will Take You to the Dark Side
Category: First Novel
Year: 1993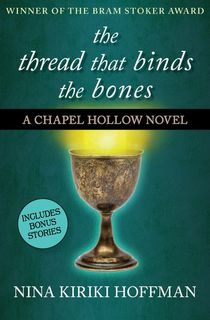 The Thread That Binds the Bones
Tom Renfield has long felt like an outcast, in no small part due to his extraordinary powers. He's recently settled down in a small Oregon town, where he hopes he might finally fit in. However, trouble comes knocking when he crosses paths with Laura Bolte, a member of the town's most ancient and mysterious family. Together, they'll have to use their strange abilities to protect the locals from malevolent secrets.
Category: Anthology
Year: 2014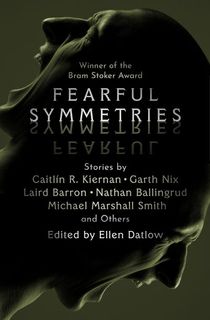 Fearful Symmetries
"A melting pot of distinct voices and styles that leave you wanting more," Fearful Symmetries is one of many horror anthologies edited by the great Ellen Datlow (Hellnotes). Featuring tales by Brian Evenson, Jeffrey Ford, Caítlin R. Kiernan, and more, this anthology—which also won a Shirley Jackson Award—features a breadth of styles that will appeal to every kind of horror fan. With swamp monsters, robots, murderous psychopaths, cannibalistic spirits, and more, there's something in here for everyone.
Related: Ellen Datlow Recommends 13 Dark & Creepy Books to Read In the Time of COVID-19 (That Are Not Apocalyptic)
Category: Novel
Year: 1987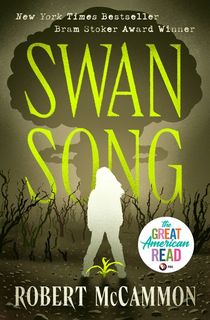 Swan Song
Robert McCammon has been a towering figure in horror literature ever since he published his first book in 1978, so it's no wonder that the New York Times bestselling author appears twice on this list of Bram Stoker Award winners. Published in 1987, Swan Song is "a long, satisfying look at hell and salvation" (Publishers Weekly). Nine-year-old Swan dreams of a life far removed from her dreary and mundane existence in a trailer park. She's plagued by terrifying images of a scorched Earth and the mutated survivors of a nuclear apocalypse. These aren't nightmares, they're visions of a twisted future—and it's up to young Swan to thwart it.
Category: Novel
Year: 1987
Misery
This Stephen King novel tied with Swan Song for the 1987 Bram Stoker Award. It was adapted into an equally successful movie starring James Caan and Kathy Bates, then-unknown, who won the Academy Award for Best Actress for her role as Annie Wilkes. Acclaimed as the film may be, however, trust us when we say the novel is infinitely more terrifying. A writer thanks his lucky stars when a woman proclaiming to be his number one fan rescues him from the aftermath of a terrible car accident and whisks him off to her remote cabin to nurse him back to health. However, he soon finds that not only is she cruel and mentally unstable, but she also has no intention of letting him leave.
Related: Every Stephen King Movie, Ranked
Category: Novel
Year: 2001
American Gods
Neil Gaiman's 2001 dark fantasy novel won the Bram Stoker, Hugo, Nebula, and Locus Awards all in one fell swoop, and it's since been developed into a television series. Combining ancient mythology with Americana, the novel revolves around a man named Shadow who's been freshly released from a stint in prison. With his life in tatters, Shadow accepts a job from a stranger who calls himself Mr. Wednesday. Eventually, Shadow finds himself engaged in a battle for the soul of America in this "original, engrossing, and endlessly inventive" novel (George R. R. Martin).
Category: Novel
Year: 1988
The Silence of the Lambs
There are plenty of scary literary villains out there, but Hannibal Lecter takes the cake. Thomas Harris introduced the cannibalistic serial killer in this Bram Stoker Award-winning series debut, which was the basis for the multiple Academy Award-winning film. FBI trainee Clarice Starling interviews the incarcerated Hannibal Lecter to gain psychological insight into Buffalo Bill, another serial killer who has successfully evaded capture thus far.
Related: 13 Creepy Shows to Devour Now That You've Finished Watching Hannibal
Category: First Novel
Year: 2018
The Rust Maidens
Set against the urban decay of 1980s Cleveland, teenager Phoebe Shaw is shocked and horrified by the transformations taking place in her neighborhood. The local girls are literally withering away, their fingernails turning to broken glass and their bones becoming exposed underneath their flesh...and Phoebe might be next. A timely read that speaks to women's fears of being stripped of their own bodily autonomy, Gwendolyn Kiste's debut novel is truly unforgettable.
Category: Novel
Year: 2015
A Head Full of Ghosts
Paul Tremblay's 2015 novel perfectly deconstructs numerous horror tropes, from exorcism to the Final Girl to reality TV exploitation of disturbed families. Eight-year-old Merry's life was turned upside down when her teenage sister began to exhibit signs of being either mentally ill or demonically possessed. As the now 23-year-old Merry looks back on her strange childhood and divulges her story to a writer, the line between reality and fantasy begins to blur once more.
Related: Paul Tremblay: Where to Begin with the Stoker Award-Winning Horror Author of A Head Full of Ghosts
Category: Novel
Year: 2004
In the Night Room
Willy Patrick, the award-winning author of In the Night Room, is convinced that her daughter is being held hostage in a warehouse and desperately needs her help. But that's impossible—her daughter is dead. Meanwhile, author Timothy Underhill is plagued by emails from people who have long since died. When Willy and Timothy's paths cross, they agree to team up against dark forces in this disorienting novel that will get under your skin.
Category: Graphic Novel
Year: 2019
Neil Gaiman's Snow, Glass, Apples
Illustrator Colleen Doran breathed new life into Neil Gaiman's twisted retelling of Snow White with this visually sumptuous graphic novel. Neil Gaiman's Snow, Glass, Apples recounts the classic fairy tale from the evil stepmother's point of view. Only, she's not so evil after all. Instead, the queen is a victim of her monstrous stepdaughter, who miraculously survives several attempts on her unnatural life. Clocking in at 64 pages, this is the perfect short and not-so-sweet read for horror fans who want to take the plunge into an immersive narrative.