The best horror books get under your skin; they make you feel uncomfortable, and most of all, they expose you to a situation or world unlike your own. With nowhere to look, and nowhere to hide, you have nothing left to do but turn each page, faster and faster, hoping the way out is by reading through to the end of the book. Add to this chilling equation the element of historical fact—that the nightmare playing out on the page isn't purely imagined but is in some way "based on true events" that occurred in the past—and you have an entirely new dynamic of terror.
That's why we rounded up the best historical horror books for your creepy reading pleasure. The transporting tales below are layered and complex, blending twisted fiction with dark reality to create some of the best pieces of horror you'll ever encounter. Sleep tight.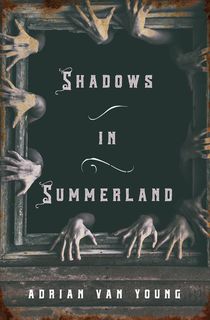 Shadows in Summerland
Loosely based on the life of spirit photographer William H. Mumler and his wife, Hannah Mumler, Van Young's novel is historical horror at its absolute best—voice-driven and dire. Taking place in 1860s Boston, readers are dropped into the city's paranormal underworld where what's being sold "on the black market" are the souls of the recently deceased. Mumler is an expert of all manner of the underworld and his plan to get rich involves taking photos of the dead for the city's rich and (in)famous. At the center of his plan is a withdrawn young girl named Hannah who is sort of like the kid from the Sixth Sense, capable of attracting and seeing the dead. Add in a few more layers of complexity and you have a pulse-pounding piece of historical horror that'll leave you thinking about what lies beyond the veil for days.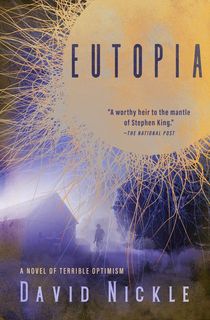 Eutopia
We all want to make the world a better place, but what if the world doesn't want to be a better place? David Nickle's Eutopia takes place back at the turn of the 20th century, inspired by the Eugenics Records Office in Cold Creek Harbour, NY, an organization that sent out nurses to investigate the "genetic fitness" of inmates and patients in prisons and asylums. Nickle takes an already sinister backdrop and uses fiction to dial up the intrigue. There's a lot going on in the story, but the heart of it involves an industrialist named Garrison Harper and Garrison's desire to incubate and create a "perfect community" in northern Idaho. Mix in all sorts of heinous ideas involving eugenics and breeding and you've got Eutopia, a candidate for one of the weirdest books I've ever read.
Related: David Nickle: What Do We Talk About When We Talk About Lovecraft?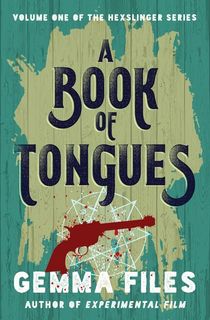 A Book of Tongues
New edition released October 13!
I've been a fan of Files' unique brand of fiction for some time, Her novel, Experimental Film, is a standout favorite, and will also be available on 10/13. It's a shame that she isn't more widely read, but such is the case with countless masters of their craft. The marketing seldom captures the mastery of a book. A Book of Tongues takes readers back to the era of the American Civil War. The war is still raging at the novel's onset, and somewhere in the west there exists a group of magicians called "hexslingers." Naturally, these magicians hold a lot of power and when one goes rogue, everyone else must give chase. Files has written that strange historical western from the depths of hell, complete with badass cowboys that far exceed the limits of badass.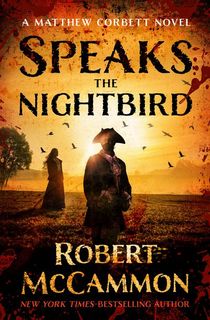 Speaks the Nightbird
Known for the post-apocalyptic epic, Swan Song, Robert McCammon took a break from publishing after the release of his book, Boy's Life. The risk and reward of trying something new seemed to have made a significant impact on the author. He effectively retired from writing for a long period of time… that is until he reappeared on River City Books, a small press, with this historical horror book, Speaks the Nightbird. Set in 1699 South Carolina and weighing in at 800+ pages, McCammon accurately captures the language and syntax of the time while also telling a complex story of a town cursed by a witch, complete with witch trials and other travesties. It's truly a masterpiece of time and horror, and a publishing story in its own right.
Related: 12 Creepy Robert McCammon Books That Will Keep You Awake At Night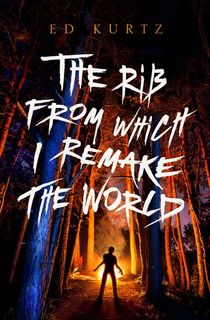 The Rib from Which I Remake the World
New edition released October 6!
Another novel set during and around the events of World War II, Kurtz's novel introduces us to a truly memorable character, the enigmatic George "Jojo" Walker. Walker is laying low in a small Arkansas town after a series of poor life choices. Jobless and alone, he ends up working at Litchfield Valley Hotel as a rent-a-cop. With only a few people he can trust, Walker lives in the narrow margins, working the night shift until a group of actors shows up to play a film called "Motherhood Too Soon!" at the nearby cinema. The picture is shown twice during the day, once for men and once for women; but the midnight showing becomes the coveted invite-only showtime. Naturally, there's magic and horror involved—the world around Walker takes a very different turn the moment the movie gains viewers. Kurtz's novel is one of those books that I read in one sitting, it keeps the reader itching for the next turn of events.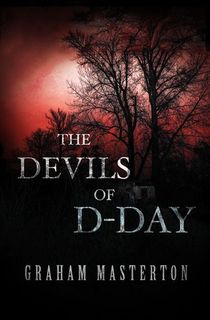 The Devils of D-Day
Time for some military/battlefield historical horror. Masterton's novel revolves around the story of 13 Allied tanks that entered the village of Le Vey, Normandy, wiped out a number of Nazis, and vanished seemingly into thin air. Well, 12 of them did. The 13th remains at the site as some sort of evidence or sigil for the event, all rusted over and untouchable. Cartographer Dan McCook spends his days making maps for a book about World War II when he finds this story and becomes obsessed with it. Soon, however, McCook's obsession unleashes a demonic force, upending the entire story and making it far more horrific than you could have ever imagined.
Related: Master of Horror: 13 Terrifying Graham Masterton Books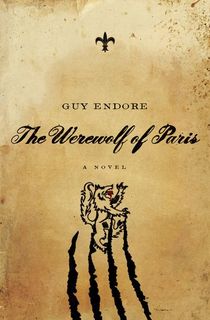 The Werewolf of Paris
A lost classic, Guy Endore's The Werewolf of Paris was published back in 1933 and essentially tackles the monstrous topic of the werewolf with the same ambition and gusto that Bram Stoker applied to the vampire in Dracula. The resulting work is as much historical as it is a piece of horror history. Here readers witness among the first successful attempts to explore the werewolf as a character and concept with a degree of implied empathy as the werewolf wanders its way through 19th Century France. The creature is driven by animal instinct and insatiable hunger, yet confusion and fear plague its brain. Endore's belief is that evil creates evil, yet everything between the lines is as complex as humanity itself.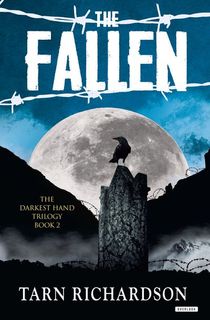 The Fallen
The second part of Richardson's well-researched The Darkest Hand trilogy—don't worry: you don't have to read the first part to enjoy this volume—The Fallen takes place at the beginning of the 20th Century across multiple locales during World War I. From 1877 Bulgaria to Rome in 1915, the common occurrence here are possessions, and the body overtaken by something paranormal. The epic saga spans so much, and taps into everything from the shady dealings of the Catholic Church to the power of secrecy. The book is nothing short of a slice of history as viewed from the eyes of Clive Barker. It's a must-read for everyone willing to risk demonic possession.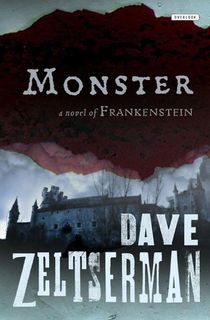 Monster
Zeltserman has written a modern retelling of Frankenstein. Surely, he isn't the first but his take is worth its own look. Written from the monster's point-of-view, readers get a chance to fully empathize with the very creature initially made to invoke horror in every person it comes across. The first person perspective is effective in being unrelenting and downright brutal with its descriptions of torture, imprisonment, and suffering. Toss in some cameos by the man who created sadism, the Marquis de Sade, and you bet this version of Frankenstein is diving off the deep end in search of the darkest corners of the human psyche.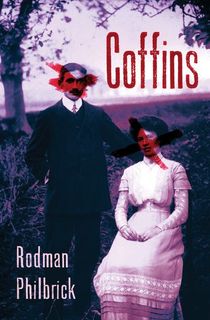 Coffins
Time to set sail on the heavy seas with Philbrick's underrated pre-Civil War historical horror book. Using his own family history as material for the book, Coffins is written by way of journal entries paired up with assumed factual log entries of a ship. Set in the 19th century, Dr. Davis Bentwood visits the Coffin family mansion for a housecall only to find a dead newborn, the would-be grandson of Cash Coffin, captain of a notable seafaring ship. The newborn should not have died, and Bentwood finds no cause for his demise; soon after, more of the Coffin family befalls tragedy, leading to a conspiracy, one that may very well be supernatural. Philbrick structures the novel with an interesting push and pull between Bentwood's journal entries and the ship logs. Hidden between the history is a secret as timeless as it is terrifying.
The Hunger
I once summarized this novel as the Oregon Trail meets The Witch. It might not be 100% accurate but it always gets people intrigued—and you should read this book. Katsu expertly takes the story of the Donner Party and adds monsters and a thick layer of darkness as uncanny as it is brutal. After a series of misfortunes—spoiled food, a boy on the brink of madness—the surviving members of the Donners believe that they might be cursed. Still, they must continue on the westward route they chose, knowing the risk of disastrous weather conditions and depleting mental health. As the title suggests, when resources run low and the risk of death is within reach, hunger both around you and from within emerge in the form of paranoia, the belief of monsters and terrors hunting the Donner Party down. When people go missing, the paranoia increases, leading to one of the most gruesome stories of the era. Read it if you're hungry for some horrifying history.
Related: Ellen Datlow Recommends 13 Dark & Creepy Books to Read In the Time of COVID-19 (That Are Not Apocalyptic)
A Pretty Mouth
Like I said earlier about Gemma Files' work, the same goes for Molly Tanzer's always-awesome blend of all things horror, history, and fantasy. A Pretty Mouth is a perfect introduction to Tanzer's writing, consisting of a novella and a handful of short stories framed around the Calipashes and all the oddities that befell the family. Tanzer manages to blend in anachronisms from the 17th century with situations and concepts like a creature in a tank hidden away in a dank basement, a banished heroine earning a living writing romance, and even a band of Harry Potter-like school boys that perform weird and deadly experiments. Tanzer sets up these delectable narratives with a flutter of old-world lyricism, all the while creeping the reader when they least suspect it.
Related: 20 Female Horror Writers That Will Haunt Your Bookshelves Forevermore
Mexican Gothic
This novel has climbed the bestsellers lists and has become one of the highlights of the summer, and for good reason. Moreno-Garcia's gothic horror book achieves something so rare and wonderful. Set in 1950s Mexico, Noemi travels to the Mexican countryside to a secluded mansion called High Place after her father gets an alarming letter from cousin Catalina detailing something wrong with the mansion. Upon her arrival, she meets Catalina's new husband and her in-laws, who are creepy and odd in ways that Noemi cannot quite fathom. The family lives under a rigid set of rules that go above and beyond anything the reader would expect. Moreno-Garcia has achieved a highly addictive and genuinely chilling piece of historical gothic horror that will undoubtedly become part of many a reader's all-time favorites.
This post is sponsored by Open Road Media. Thank you for supporting our partners, who make it possible for The Lineup to celebrate the horror stories you love.