Cryptids are strange creatures whose existence is as-yet unconfirmed—depending on whom you ask. Bigfoot, the Loch Ness Monster, the Mothman of West Virginia, the Jersey Devil, sea serpents, the chupacabra, Fresno Nightcrawlers…the list of these fantastic (or perhaps just fanciful) beings goes on and on. And what better time to read about them than now?
Monsters have always haunted our imagination, after all, and cryptids are monsters that just might really exist, as you'll find out in this goosebump-inducing list of books about the mysterious creatures. Ahead, discover a combination of non-fiction—both skeptical and credulous—and fiction novels inspired by real-life cryptid sightings and legends.
Non-fiction books featuring cryptids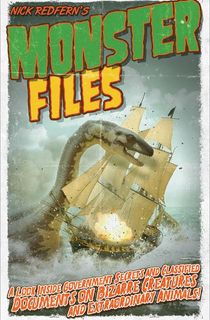 Monster Files
"Despite what your parents might have told you when you were a child," the back cover of this by turns gripping and entertaining book warns, "monsters really do exist. And our government knows all about them." Professing to pull the veil aside and expose a variety of classified experiments and studies conducted not only by our own government, but also by everyone from the Kremlin to the British military, this credulous take on cryptid cover-ups by Nick Redfern is required reading for true believers, cryptid enthusiasts, and conspiracy fans.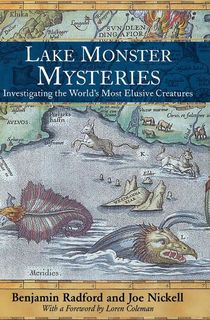 Lake Monster Mysteries
Taking a more scientific approach, this exhaustive book by "lake monster authorities" Benjamin Radford and Joe Nickell aims to explain why lakes all over the world have been the source of numerous eyewitness accounts of cryptids, from the well-known Loch Ness Monster to more obscure creatures that are purported to haunt dark waterways around the globe.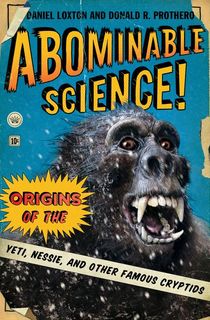 Abominable Science!
At another extreme of the cryptozoological spectrum is this "sharp analysis of the quest for unreal critters" (The Wall Street Journal), which takes a highly skeptical look at the science—and pseudoscience—behind cryptids, the arguments both for and against their existence, and the people who continue to believe in them, despite evidence to the contrary. This is the book for those who enjoy reading about cryptids…but aren't quite buying their existence.
Related: 15 Massively Scary Monster Horror Movies You Can Watch Tonight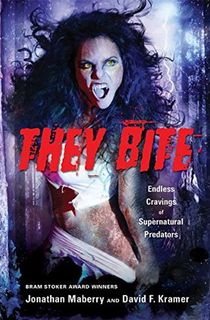 THEY BITE
If Abominable Science takes aim at the science of cryptids, then this book from Bram Stoker Award winners Jonathan Maberry and David F. Kramer is interested in the folklore that fuels tales of these mysterious beasts. Less concerned with whether or not cryptids are real, Maberry and Kramer instead explore the shadows that have always haunted humanity—in our stories, in our nightmares, and, just maybe, in the real world all around us…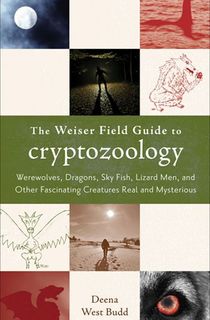 The Weiser Field Guide to Cryptozoology
From werewolves to dragons and from Loch Ness to Bigfoot, this encyclopedic guidebook to creatures both mythical and mysterious covers all your cryptid bases, complete with illustrations based on eyewitness accounts! If you want a straightforward guidebook that will tell you everything you ever wanted to know about the Mothman, the Jersey Devil, or whatever your favorite cryptid may be, this is the book for you.
American Monsters
America is a big country, and it's got more than its fair share of monsters. From pre-Columbian myths to modern cryptids like the Jersey Devil and the Fresno Nightcrawler, Linda S. Godfrey's bold reporting mixes historical documents, news reports, and firsthand interviews to try to come to grips with the hidden horrors that haunt America's lakes, forests, and backroads.
Related: Gods and Monsters: 10 Blood-Curdling Vampire Legends Throughout History
The Mothman Prophecies
Loosely adapted into the 2002 thriller of the same name starring Richard Gere, John Keel's unsettling book is one of the classics of cryptozoological journalism. Translated into 13 languages, this haunting firsthand account of unexplained events and tragedy in Point Pleasant, West Virginia is unlike anything else in the annals of cryptozoology.
Cryptozoology A to Z
Loren Coleman and Jerome Clark teamed up to create this "first of its kind" encyclopedia of cryptids, combining the as-yet-uncorroborated—such as Sasquatch and the chupacabra—with new animal finds and other "authentic mysteries of nature," complete with a wealth of photographs and drawings taken from eyewitness accounts.
Chasing American Monsters
From the "fearsome critters" who haunt logging camps to the Tommyknockers who lurk in Pennsylvania mines, author Jason Offutt captures 250 strange beasts from every state in the U.S. for this fantastical collection of American oddities. It's as much a collection of oral and urban folklore as it is a guide to cryptids across the country.
Fiction books featuring cryptids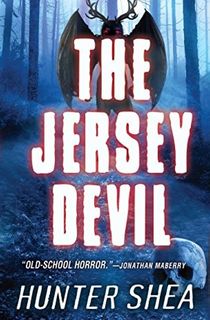 The Jersey Devil
Sixty years ago, Boompa Willet met the Jersey Devil and lived to tell the tale. Now, four generations of the Willet clan must join forces to try to stop the monster and its spawn before they ravage a local music festival in this "tense and intriguing work of escalating tension" from an author known for his "splattery fun" tales of cryptid creatures (Publishers Weekly).
Related: Devils, Demons, and Cryptids, Oh My: 12 Monstrously Good Hunter Shea Horror Books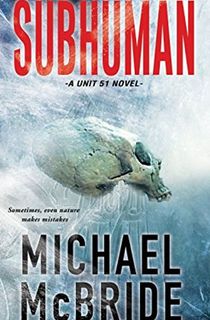 Subhuman
"McBride writes with the perfect mixture of suspense and horror" (Examiner) in this novel of an ancient strain of pre-human creatures. All hell breaks loose when they prey on human hosts and are reborn to hunt down the scientists who discovered them deep beneath the Antarctic ice.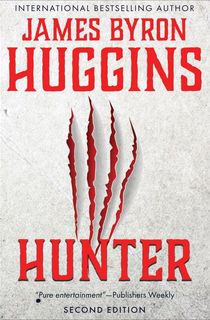 Hunter
Nathanial Hunter just might be the best tracker in the world—but he may have finally met his match in this novel that Publishers Weekly called "pure entertainment." A science experiment intended to lengthen the human lifespan goes awry when a feral beast is set loose in the Alaskan wilderness and starts to make its way toward a major city.
Stonefish
An all-too-human shape is lurking in the woods in Scott R. Jones' debut novel, but that's far from all. This of-the-moment tale of psychedelic Gnosticism features a damaged AI from an alternate reality, a missing tech mogul, a reporter who thinks he's seen it all, and much more. It's an apocalyptic tale that's unlike anything else you've ever read.
The Beast of Barcroft
The first book in Bill Schweigart's Fatal Folklore trilogy introduces readers to Ben McKelvie, a man who thinks he's about to live the American dream, but instead wakes up into a red-lit nightmare. After an experience with a vengeful shapeshifter, McKelvie becomes a tireless cryptozoologist who pursues strange beasts across the American wilderness.
Related: 13 Spine-Tingling Ghost Story Books for the Chilly Autumn Nights Ahead
The Loch
Steve Alten's classic tale of the Loch Ness Monster—and a man who may have encountered it during a near-drowning in the Scottish lake—has enthralled readers since its 2005 release. The Loch brings a page-turning quality to the legend of Nessie.
The Spirit
Originally published in 1977, Thomas Page's classic novel of Sasquatch terror was recently reissued by Valancourt Books. With a new introduction by Grady Hendrix, the author of Paperbacks from Hell: The Twisted History of '70s and '80s Horror Fiction, this venerable thriller of monsters and mayhem is now set to enthrall a new generation of readers…just in time for Halloween.
This post is sponsored by Open Road Media. Thank you for supporting our partners, who make it possible for The Lineup to celebrate the horror stories you love.