As intense as horror books can be, there's something about film and TV adaptations that make us jump out of our seats. And while we recommend these chilling books if you're looking for a good fright, we also think they deserve their place on the big (or small) screen. From dark forces lurking in the depths of the ocean to freakish twins who feast on the souls of mortals, each story will render you paralyzed with fear. Which of these horror adaptations would you see first?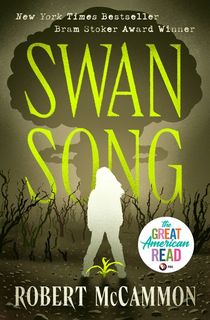 Swan Song
In less ambitious times, Robert R. McCammon's post-apocalyptic horror epic would be deemed unfilmable; its multi-layered narrative is just too dense and deep to fit within the constraints of a single picture. But in today's era of peak TV and ever-expanding cinematic universes, Swan Song would make for an incredible multi-part adaptation. Nuclear annihilation lays waste to America, and a disparate cast of survivors searches for salvation in an irradiated wasteland of madmen, monsters, and mutated animals. A Bram Stoker Award-winning bestseller, Swan Song was recently included in PBS's Great American Read list of top 100 books.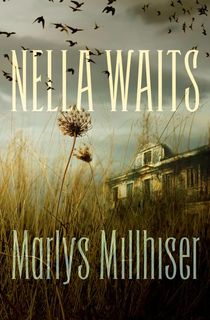 Nella Waits
Lynette, a widow, has returned home to care for her aging mother. Looking for a friend, Lynette visits Jay Van Fleet, who has begrudgingly returned to his family's creaky old house to claim his inheritance. Finding comfort in each other, the grieving pair quickly fall in love. Nella Van Fleet, the ghost of Jay's mother who died in childbirth and haunts the decrepit house, is displeased about sharing her son with another woman. Her vengeful spirit will stop at nothing to make him hers again. The haunted Van Fleet house and its sinister inhabitant certainly deserve a cinematic debut.
Related: 9 Haunted House Books That Will Leave You Sleeping with One Eye Open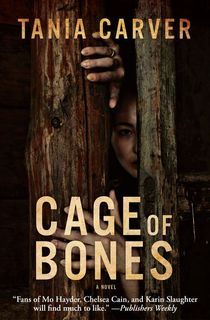 Cage of Bones
Tania Carver's twisted thriller possesses all the trappings of a horror procedural like Se7en or The Silence of the Lambs. In the basement of an abandoned building authorities stumble upon a nightmarish reality: a cage built out of human bones with a child trapped inside. The frightening scene points to a killer who for decades has prowled the streets and avoided detection. Detective Inspector Phil Brennan teams up with psychologist Marina Esposito in pursuit of the culprit. They soon find themselves on a frantic search for a madman hiding in plain sight. Can they stop the murderer before it's too late?
Related: What's Inside the Cage of Bones?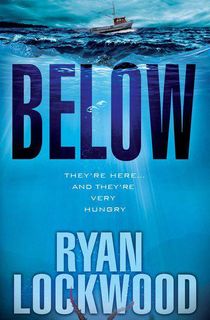 Below
A monstrous force lurks in the dark waters of the Pacific—and it is hungry for blood. After a series of attacks and disappearances occur off the coast of California, oceanographer Valerie Martell and scuba diver Will Sturman plunge below the surface in search of the truth. What they find is a horde of ancient ocean predators swimming toward the shallow waters in search of fresh meat. The New York Daily News declared Lockwood's ocean horror "breathtakingly frightening and hugely entertaining ... a knockout." With its heart-racing suspense and ferocious deep-sea creatures, Below serves up killer summer blockbuster-style fare.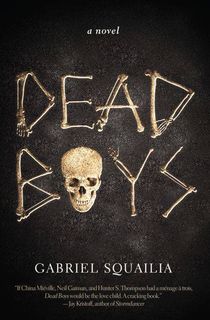 Dead Boys
Gabriel Squailia conjures a phantasmagoric realm in this dark fantasy horror set in the underworld. Jacob Campbell, ten years into his death, provides a valuable service in the Land of the Dead: He preserves his clients' features with a ghoulish taxidermy, fighting back the inevitable spread of decay. His clients are dead as well, of course, left to stagger through the rowdy streets of Dead City. But rumors speak of a mysterious figure known as the Living Man, the only soul to cheat death and enter the underworld while still alive. Joined by a bewitching boy named Remington and the hanged rogue Leopold l'Eclair, Jacob sets out to find this legendary figure and learn his secrets. Rich with characters and exquisite worldbuilding, Dead Boys would light up the screen as a dark animated feature in the vein of Tim Burton's The Nightmare Before Christmas.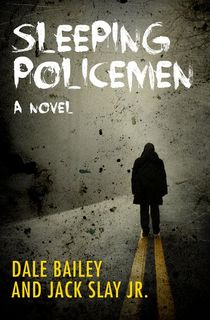 Sleeping Policemen
When four college students accidentally run over a pedestrian and find thousands of dollars and a key on the body, a hit-and-run turns into a horrific discovery. After tracing the key to a locker in a nearby bus station, the students come across a homemade tape of a young girl's rape and murder. The four suddenly find themselves in the middle of multiple investigations and the newfound enemies of a hellish being called the Pachyderm. We'd kill to see their story come to life on the big screen.
Related: 8 Creepy Paranormal Book Excerpts That Will Chill You to Your Core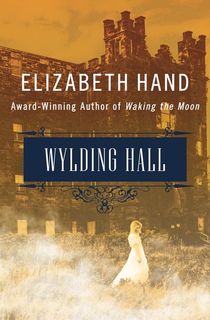 Wylding Hall
Elizabeth Hand's Shirley Jackson Award-winning supernatural horror novella is poised for a trippy cinematic adaptation. A British acid-folk band sets out to record an album at Wylding Hall, an eerie old country mansion that you know houses all kinds of secrets. In the middle of recording, their singer, Julian Blake, vanishes into the gloom and is never heard from again. Years later, the surviving members of the band reunite with a documentary filmmaker and try to make sense of Julian's unexplained disappearance. But is everyone telling the truth? We can just hear the movie's eerie soundtrack and see its found footage horror-style approach.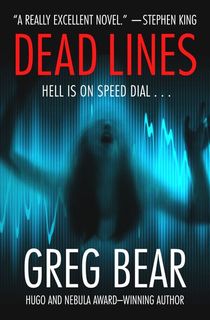 Dead Lines
Peter Russell is devastated when his daughter is murdered and lets his life fall apart in the process. So, when he is offered the opportunity to create a commercial for Trans, the newest form of communication, he can't turn it down. Trans is on the cutting edge of technology–incredibly fast and exceptionally clear–thanks to waves that travel on a subatomic level. Peter is determined to sell Trans like nothing before it, but when he sees his murdered daughter and malevolent spirits on the other end of his very own Trans, he realizes that this new technology is anything but a blessing. This futuristic horror story would certainly be a huge hit in theaters.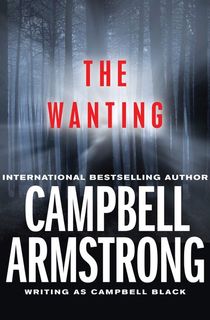 The Wanting
A young couple and their 12-year-old son are vacationing in a quaint California town. Living next door is a lovely elderly couple who showers their son with attention and gifts. The only thing the town is missing is other children…and no one seems willing to talk about why there are none. The more time the young boy spends with the neighbors, the quicker his innocence disappears—and in its place is something far more malevolent. His evolution from sweet boy to devilish horror would make for a thrilling film.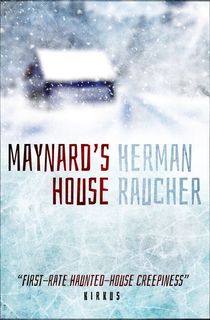 Maynard's House
Herman Raucher was a successful screenwriter and novelist who wrote the screenplay for Summer of '42 as well as the bestselling novel of the same name. So it comes as no surprise that his haunted house chiller is steeped in cinematic dread—and was actually optioned for a silver screen adaptation. A troubled Vietnam War vet named Austin Fletcher inherits a house deep in the woods of northern Maine after his close friend and fellow soldier dies in combat. At first, Fletcher is enchanted by the rugged landscape. But a dark history haunts this land. Many years ago, a woman accused of witchcraft was murdered here. And when a blizzard traps Maynard in the house, the new owner must face what lurks within. With its spooky backstory, isolated setting, and creeping terror, Maynard's House could easily spawn a paranormal horror in the style of The Conjuring.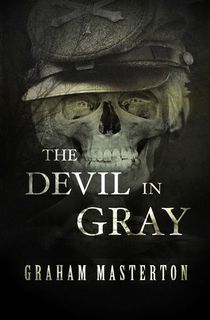 The Devil in Gray
In a town still plagued by ghosts of the Civil War, there is a serial killer on the loose. Recently, there have been a series of particularly grotesque and seemingly random mutilation murders, all of which took place in locked rooms. The only tip authorities have received comes from a young girl with Down syndrome who supposedly witnessed the killer in action. The Devil in Gray is a dramatic and suspenseful story, dotted with elements of the supernatural—making it a great fit for the big screen.
Related: Master of Horror: 13 Terrifying Graham Masterton Books
Haunted
Haunted has miniseries written all over it. The collection of horrific short stories would be ideal for a Black Mirror or American Horror Story style show in which each plotline is given only an episode or a short season. Palahniuk uses the main plot as a frame for his 23 short stories. They're set at a secret writers' retreat, in which 17 individuals are locked in an abandoned theater and told they cannot leave until they have written a masterpiece. Each of the imprisoned writers individually decide the best story would be of their suffering in captivity and sabotages one of their resources. As you can imagine, horrific tragedy ensues.
Night Film
The body of Ashley Cordova, the daughter of a mysterious and reclusive director of cult horror films, is found in an abandoned warehouse in lower Manhattan. It is determined that the 24 year old jumped down the elevator shaft of a building known for delinquent squatters. Investigative journalist, Scott McGrath, who sacrificed his career in an attempt to prove that Ashley's father is a psychopath, does not believe the suicide story. After teaming up with two unlikely strangers he begins to search for the truth about what happened to her. This twisted, unnatural tale of a young girl's death would thrill and captivate on the big screen.
Penpal
Penpal is told from the point of view of an unnamed narrator. When the narrator was a small child, his class did an experiment with pen pals in which each child tied a letter to a balloon and let it go. Most of the children received a letter in response, but the narrator heard nothing until the end of the year when he received Polaroid pictures of himself in the mail. The photos turn out to be from an obsessive stalker who follows the narrator through his life, creating turmoil wherever he appears. Penpal would make for a film that has you hanging on the edge of your seat and leaves you with a creepy, crawly feeling when all is said is done.
Related: 9 Underrated Horror Books That Have Been Waiting to Fuel Your Nightmares
The Deep
A classic take on the horror genre, The Deep has everything you could want in a blockbuster. There is a plague called the 'Gets threatening to destroy humankind, and the possible cure—a powerful healing agent called ambrosia—has been discovered deep in the Marianas Trench. Since ambrosia could be the key to saving humanity, a research lab was built eight miles under the surface of the Pacific to study the substance in greater detail. When the lab goes off the grid, a small group of heroes travel to the depths of the ocean to find it, but encounter something far more evil than they ever could have imagined.
Darkness on the Edge of Town
One night, an impenetrable darkness settled over Walden, Virginia. It was as if the rest of the world disappeared, and the residents of Walden found themselves without access to electricity, radio, TV, Internet, food, and water. Just in the way nothing could enter, nothing could leave. The few brave souls who attempted to flee were never seen again, with their horrific screams as they disappeared the only trace remaining. Now, the townspeople must prepare to fight the darkness and the evil lurking within it. Darkness on the Edge of Town is literally begging to be made into an award-winning horror flick.
Related: Beware Slender Man: 9 Disturbing Creepypastas to Read in the Dark Tonight
Slade House
Slade House would be the perfect inspiration for new miniseries. The book shares the stories of a handful of characters that have been drawn to the mysterious Slade House, beginning in the 1970s. In one story, a young man pays a social visit to the Slade House, where he experiences hallucinations before being feasted upon by carnivorous twins. In another, a detective who stumbles across the house on an assignment has a brief affair with the female carnivore before the twins slay him for his soul. Throughout the book, the twins continue to trick, and feast upon, mortals to maintain their strength. Creepy twins are just one of the many reasons why Slade House would kill it as a series.
This post is sponsored by Open Road Media. Thank you for supporting our partners, who make it possible for The Lineup to continue publishing the horror stories you love.