Sure, we've all read Stephen King (who hasn't?), and since we're all horror fans around here, we've probably even read Clive Barker, maybe some Dean Koontz, not to mention classic authors like Poe and Lovecraft. But every year, thousands of new horror books are released, and many of them manage to float below the radar of even the most dedicated horror reader.
Sometimes, a book will get turned into a movie and that will drive more readers to it, but there are plenty of books out there that may not have won awards, spent weeks on the New York Times bestseller list, or made it to the multiplexes, yet are still worth your attention. In fact, you'll find some of the biggest scares around in some of the genre's darkest and dustiest corners—as is only right and proper.
Related: 26 Best Horror Books from the Past 150 Years
While the books on this list may not be quite as well-known as Stephen King's It or Josh Malerman's Bird Box, they are no less terrifying. From overlooked works by established masters to contemporary tales that are still lying in wait under the cellar stairs to grab your feet as you come down, these underrated horror classics are ready to fuel your nightmares for years to come. Why not give them a chance to prove it?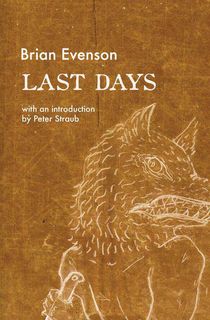 Last Days
First published as a novella in 2003, this haunting noir tale by Brian Evenson was nominated for the Shirley Jackson Award. Kline is a detective who must infiltrate a cult that believes amputation brings one closer to God. He's there to find out who killed the cult's leader, but what will he have to sacrifice in order to solve the bizarre mysteries at the heart of this dark crime—and how much of himself is he willing to give up?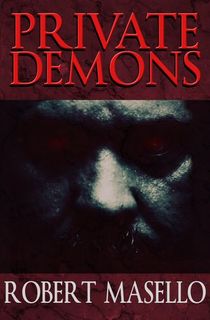 Private Demons
Lucien Calais escaped the killing fields of Cambodia by making a deal with the devil—or a devil, anyway. Now Lucien owns a successful business and occupies a penthouse suite where he satisfies his every desire. But escape and success come at a terrible price. Lucien has been followed by his own private demon all the way from Cambodia to his new life, and the demon is hungry—terribly, insatiably hungry for human souls.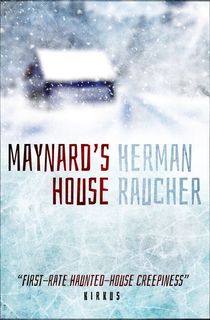 Maynard's House
When Maynard Whittier is killed in action during the Vietnam War, he leaves his house deep in the woods of northern Maine to his brother-in-arms, Austin Fletcher. With nowhere else to go, Austin moves into the house that once belonged to his dead comrade, and at first he's enthralled by the place—and by the wintry landscape around him. But as mysterious events in the house begin to pile up and a blizzard closes in—trapping Austin in Maynard's house with whatever else lurks within the walls—he'll soon question what's real and what isn't in this book that Kirkus Reviews calls "first-rate haunted-house creepiness."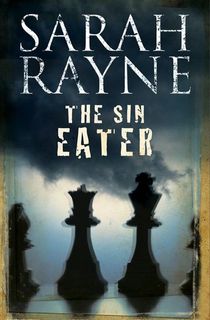 The Sin Eater
Part of Sarah Rayne's Haunted House Mystery series, The Sin Eater centers around a haunted chess set. When Benedict Doyle inherits a house, he discovers that his great-grandfather had his own share of secrets and inner demons—and also explored his own mysteries, which this time-jumping story incorporates through flashbacks and newly unearthed documents.
Related: 9 Haunted House Books That Will Leave You Sleeping with One Eye Open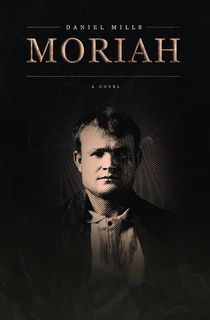 Moriah
Few authors of the macabre capture the spirit of early American history better than Daniel Mills. In Moriah, which Publishers Weekly calls "an intense novel," Mills tells a story of the supernatural in the shadow of the Civil War. The war has been over for nine years, but it has left scars that may never heal. Damaged by what he saw and did in the war, Silas Flood travels to the town of Moriah, Vermont to investigate claims that two brothers there can summon and converse with the dead. What he finds will force him to confront the ghosts of his own past, as well as those conjured before him (temporarily unavailable).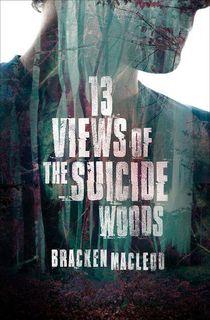 13 Views of the Suicide Woods
Taking classic elements of literary horror and weaving them into something thoroughly modern, this collection of the "macabre and offbeat" (Publishers Weekly) follows broken people into strange places from which they may never return. In the title story, a young woman waits for her father to come back from a place where people go to die, while stories like "The Texas Chainsaw Breakfast Club," well… maybe we should just let you find out for yourself what that entails (temporarily unavailable).
Related: 19 Horror Movies Set in the Woods That Will Keep You Out of the Forest Forever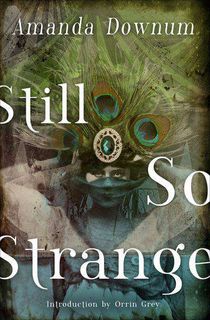 Still So Strange
A finalist for the World Fantasy Award, Amanda Downum's debut short fiction collection still remains woefully under-read. These haunting tales crackle with suppressed energy and resound with inner tragedy, skillfully riffing on influences from Lovecraft to Chambers to fairy tales and far beyond. Few authors seem to understand the beauty and the pain of longing as well as Downum does, and these stories exhibit an uncommon compassion for monsters and outsiders; the lost, the dead, and the moonstruck. Full disclosure: I wrote the introduction for this book (temporarily unavailable).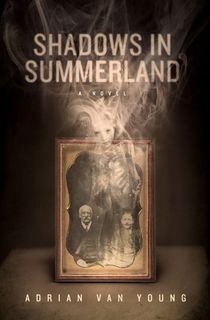 Shadows in Summerland
Inspired by a true story, Shadows in Summerland is a "gothic tale of greed, obsession, and murder" (Publishers Weekly) that chronicles the rise and fall of William Mumler, a spirit photographer in 1859 Boston. Mumler draws the attention of a ragged crowd of unusual characters, one of whom may just be a murderer. Of course, Mumler has more than just murder to worry about, for the dead seem to resent his making a living off of them… (temporarily unavailable)
Camp Ghoul Mountain Part VI: The Official Novelization
When Malthus Pictures International hired Jonathan Raab to pen the official novelization of the Camp Ghoul Mountain movie franchise's much-maligned sixth installment, he had no idea that he was about to fall down a rabbit hole of conspiracy theories, sinister cults, possible contact with extraterrestrial intelligence, and other, stranger things behind the making of the movie. Interspersed with the novelization itself are extensive footnotes and accounts of the strange events that surround Raab as he pens the adventures of Henry the Horror and his unsuspecting victims in this clever metafictional treat.
The Last Final Girl
Nobody knows how to deconstruct the modern B-movie in literary form better than Stephen Graham Jones, and one of the best examples may be The Last Final Girl. Written as a sort of film treatment, complete with shooting instructions, this tale of a sadistic killer in a Michael Jackson mask and what happens after his sinister rampage is like nothing you've ever read before—and may just be like nothing you'll ever read again.
Related: 8 Ways to Be the Final Girl (or Guy) in a Horror Movie
Every House Is Haunted
"The House on Ashley Avenue" alone is so good that it was optioned for a television show that, alas, has not yet come to pass. But there are plenty of other gems in this haunting debut collection from Ian Rogers, including demonic familiars, industrious spiders, and the search for a place where it is always autumn (temporarily unavailable).
The Secret of Ventriloquism
Jon Padgett is a lapsed ventriloquist himself, and he brings all of his knowledge of that unsettling artform to these stories of the uncanny, the sinister, and the disturbing. Padgett was also the longtime moderator of the official Thomas Ligotti fan site, and fans of Ligotti will find much to like in Padgett's tales of decay and dissolution and, of course, dummies. From an increasingly sinister instruction manual in the art of ventriloquism to the story of an industrial town gripped by a strange fog, the stories in The Secret of Ventriloqusim will invade your nightmares, never to be dislodged.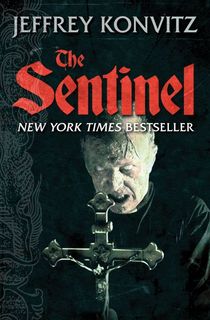 The Sentinel
A little Rosemary's Baby, a little Exorcist, Jeffrey Konvitz's book has all the trappings of a cult classic: A model's life gets ugly once she moves into her new Manhattan apartment. Suddenly plagued by bizarre nightmares and a cast of eccentric neighbors—many of whom are not as human as they seem—she and her boyfriend start digging into the building's history. Their research incites the ire of demons and the attention of a disgraced priest, so if religious horror gets under your skin, prepare for sleepless nights. Even Konvitz, who wrote the darn thing, scared himself while writing it!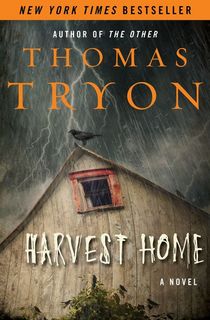 Harvest Home
After the success of his debut, The Other, Tryon's follow-up novel, Harvest Home, got a little lost in its shadow. But if anything, its just as good as its predecessor! Ned Constantine decides to relocate his family to small town Connecticut, hoping to escape the bustle of New York City. But while Cornwall Coombe seems straight out of a child's storybook, the village isn't without its shadowy figures, frightening history, and strange traditions. One such tradition is the annual Harvest Home festival—which, once the Constantines get involved, places the family inside a living nightmare. Fans of Children of the Corn, take note: Stephen King credits his famous short story to this 1974 bestseller.
Related: Harvest Home: The 1973 Pagan Horror Classic that Laid the Groundwork for Stephen King's "Children of the Corn"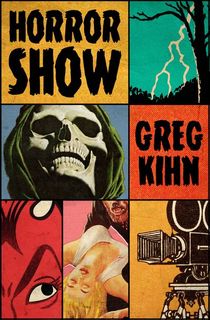 Horror Show
This Bram Stoker Award winner pays tribute to the horror scene of 1950s Hollywood, following an interview between reclusive director Landis Woodley and reporter Clint Stockbern. As the pair pick apart Woodley's career—including his notorious magnum opus, Cadaver—Stockbern discovers that the terrifying rumors surrounding the director's movies pale in comparison to the truth. Woodley's stories will ring a bell for anyone familiar with behind-the-scenes horror film lore: Like Poltergeist (and several others) the set of the fictional Cadaver is supposedly cursed.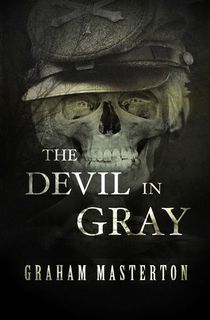 The Devil in Gray
From the author of The Manitou comes a chilling tale of all sorts of ghosts. Civil War-era grudges rise from the grave. A detective, haunted by a recent tragedy, sniffs out the trail of an elusive killer. As the past and the present-day come to a thrilling and gory head, you'll wonder how The Devil in Gray managed to fly under everyone's radar. An inventive combination of history and horror—and certainly not a tale for the easily spooked—it's time for this Masterton work to get its due.
Penpal
If you've found yourself browsing Creepypasta late at night, you might be familiar with Dathan Auerbach's runaway hit, Penpal. The book first came to fame on the horror fiction site, before finding its legs in a wildly successful Kickstarter campaign. Auerbach recounts the sinister experiences of his youth, connecting each memory to a larger story even a child's imagination couldn't cook up. Whether or not Penpal is fact or fiction is beside the point—regardless, your spine will tingle, your heart will pound, and your dreams will turn very, very dark.
Haunted
Sure, the #1 rule of Fight Club is to never talk about Fight Club—but why aren't more people talking about Palahniuk's Haunted? Somehow this story collection has been swept under the rug, though Palahniuk similarly brings his perverse sense of humor to a series of skin-crawling events. Here, we're taken to a nightmarish writer's retreat in which its seventeen guests must fight for their survival in an abandoned theater. As the game intensifies and living conditions worsen, things get gruesome faster than you can say "cannibalism!" None of Haunted's 23 stories are for the faint of heart, so proceed with caution (or at least an empty stomach).
Spindrift
When Jan and her husband moved into a Greenwich Village townhouse, its only claim to fame was that it was the former residence of the late Mark Twain. Years later, it would be known as the "House of Death"—a place so disturbed by paranormal horrors that Jan felt compelled to put her story on paper. Spindrift is a chilling account of her experiences that describe how an initially benign haunting wound up taking multiple lives. Jan herself met a strange end, dying under mysterious circumstances shortly after leaving the home. The memoir has been out-of-print for decades, and we like to think it's because the publishers want to avoid the wrath of the 14 West 10th Street ghosts.
The Elementals
Michael McDowell was most well-known for penning the scripts behind Tim Burton classics like Beetlejuice and The Nightmare Before Christmas, but he was also an author of Southern gothic horror. One of his greatest works is The Elementals, which follows the vacationing McCray and Savage families after a tragic death. Hoping to put the past behind them, they abscond to the Alabama Gulf Coast to vacation in three beachfront Victorian houses. One of them is deceptively vacant—something evil lurks inside, and it has connections to the childhoods of both the McCray and Savage patriarchs. The Elementals received praise from authors like Stephen King and Peter Straub, who called McDowell "one of the best writers of horror in [America] or any other country."
The Lottery and Other Stories
While Jackson's "The Lottery" has become a staple of the genre, many of her other stories—all found in this collection—have been wrongfully overlooked. Jackson uses a deft hand when it comes to horror, grounding her stories in the mundane before introducing subtle elements of the macabre, the ominous, and the weird. Of the 25 stories here, most feature a mysterious man named "Jim," "James," or "James Harris," who is always clad in a blue suit. Determining his identity is a puzzle that only pieces itself together after you've read the entire collection.
This post is sponsored by Open Road Media. Thank you for supporting our partners, who make it possible for The Lineup to continue publishing the true crime and creepy stories you love.