Dr. Dorothy Otnow Lewis has had a career that would hold many true crime fans in thrall. A psychiatrist and author who specializes in studying violent individuals, Lewis has had the opportunity to interview notorious killers face-to-face in an attempt to understand their motives and pathology, and has served as an expert witness in numerous high-profile cases, including those of Ted Bundy and Arthur Shawcross.
Recently, Dr. Lewis was the subject of HBO's true crime documentary, Crazy, Not Insane. Released on November 18, 2020, the documentary follows Lewis's findings over her decades-long career and traces her theory that killers are made, not born. Lewis takes child abuse and mental illness into consideration as major contributing factors, and ultimately believes that society should focus on finding long-term solutions to the generational violence that can damage young psyches and shape people into killers.
In a field wrought with assumptions about the perpetrators of truly heinous criminal acts, Lewis is a rare advocate for the idea that no one is born evil. If you watched Crazy, Not Insane and found her ideas compelling, then you'll be hooked on the following true crime books. With an emphasis on discovering the root cause of violence, these books stare unflinchingly into the depths of the darkest human hearts and will challenge everything you thought you knew about killers.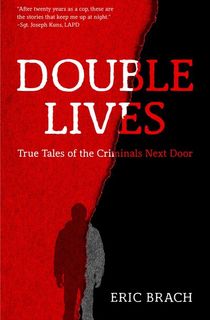 Double Lives
Most of us would like to believe that if we came face-to-face with a predator, we'd be able to recognize their dark intentions. And that's precisely why it can be so jarring to learn that some of history's worst killers managed to blend in seamlessly, without arousing suspicion from their friends and neighbors. Eric Brach's Double Lives delves into these cases, forcing us to acknowledge that most serial killers aren't maniacs living on the fringes of society, but upstanding members of tight-knit communities. It's a sobering read that prompted Sgt. Joseph Kuns of the LAPD to declare, "these are the stories that keep me up at night."
Dangerous Ground
When investigative journalist M. William Phelps asked a convicted serial killer to act as a consultant on a new project, he had no idea that it would be the start of an unlikely friendship. Under the alias "Raven," the man lent his twisted expertise to the Investigation Discovery series Dark Minds, a true crime show in which Phelps and criminal profiler John Kelly attempt to crack cold cases. Raven brought some surprising revelations to the team, including his insistence that killers are made, not born—an assertion echoed by Crazy, Not Insane.
Here, Phelps shares his decidedly unique experience within the realm of true crime. Throughout his correspondence with Raven, Phelps learned what makes a killer tick, gained insight into the unsolved murder of his sister-in-law, and even formed an unexpected connection with a man responsible for gruesome crimes, leaving him to question whether they were really that different from one another after all.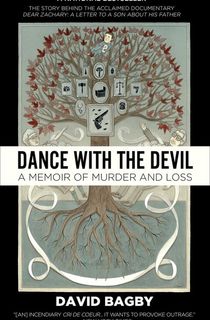 Dance with the Devil
While women are most often the victims of domestic violence, that doesn't mean they aren't capable of perpetrating harm on others. Take Shirley Turner, for instance—a woman known to stalk, harass, and threaten her ex-boyfriends. Her obsessive tendencies boiled over when she fatally shot her former flame, Andrew Bagby, and jumped into the Atlantic Ocean, killing herself and their one-year-old son.
Related: Dance with the Devil: Andrew Bagby and the Tragic Murder at the Heart of Dear Zachary
This intimate memoir by Andrew Bagby's father shares the difficulties of navigating a broken criminal justice system and the heart-breaking experience of losing both his son and his grandson to murder—a sentiment reflected in the acclaimed documentary, Dear Zachary: A Letter to a Son About His Father. Though Dance with the Devil is a more personal take on true crime than Crazy, Not Insane, they both reveal that violent and abusive people can come in unexpected forms.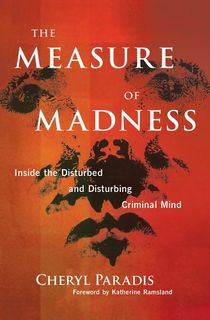 The Measure of Madness
At the heart of every homicide investigation lies one persistent question: Why? Dr. Cheryl Paradis may not have all the answers, but she can certainly bring us closer to the truth. As a forensic psychologist, Paradis is responsible for mapping out the minds of killers and determining whether their violence has its root in mental illness, or if they're truly capable of identifying right from wrong. Like Dr. Lewis in Crazy, Not Insane, Paradis takes a level-headed approach to heinous crimes and is more interested in understanding the motives of a killer than in doling out punishment.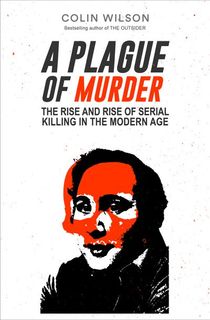 A Plague of Murder
Though violence has always been a part of human history, the term "serial killer" was coined relatively recently. In this book, renowned criminologist Colin Wilson argues that serial killers are a uniquely modern phenomenon and explores why they have emerged. If you're intrigued by Wilson's unconventional take on crime, then you'll also enjoy his book A Criminal History of Mankind, in which he chronicles true crime through the ages and analyzes the evolution of violence.
Related: Colin Wilson: Essential Creepy Reads from a Master of Horror and True Crime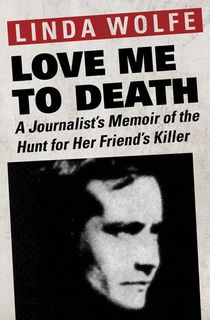 Love Me to Death
Acclaimed true crime writer Linda Wolfe is best known for her book Wasted, an account of the murder of Jennifer Levin. However, her most intimate work in the genre is Love Me to Death, a deep dive into the 1983 murder of her own friend, a young woman named Jacqui Bernard. The police eventually zeroed in on Ricardo Caputo, a known serial killer who came clean about several of his victims. However, Caputo never confessed to Bernardo's murder. Here, Wolfe sets out to find once and for all if he was responsible, diving deep into the darkest recesses of the human psyche in the process.
Related: Linda Wolfe: The Author Behind the Definitive Book on The Preppy Killer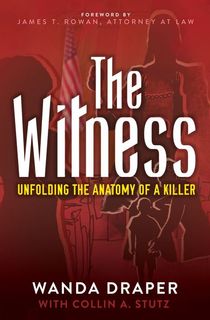 The Witness
Wanda Draper is an expert in behavioral science and child development who has testified in over 100 capital murder cases. Her expertise helps juries understand how a killer's past trauma can lead to their violent impulses, and ultimately helps them make an informed decision on whether they should hand down a sentence of life imprisonment or the death penalty. The Witness chronicles some of the most heinous crimes that Draper has seen in her career, along with her theories about why they were committed.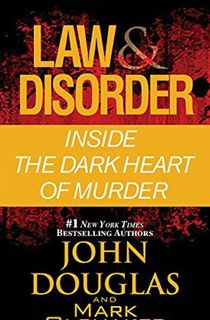 Law & Disorder
Crazy, Not Insane's Dr. Lewis has devoted her entire career to studying the minds of serial killers, and we can think of no better accompaniment to the documentary than a book by John Douglas, the man who pioneered the field of criminal profiling. Douglas is "at the top of his form" (James Patterson) in this book, which recounts his 25-year career in the FBI and his face-to-face encounters with the perpetrators of truly evil acts, as well as the falsely accused and even the falsely convicted.
Related: 10 Eye-Opening True Crime Books by Mindhunter Author John Douglas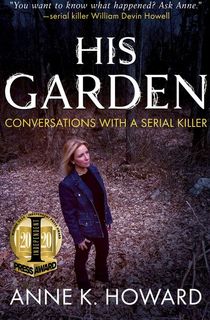 His Garden
This "grimly compelling" (Kirkus Reviews) true crime account is focused on William Devin Howell, one of Connecticut's most prolific serial killers. Howell murdered seven people over nine months in 2003; the remains of his victims were discovered by a passing hunter in a wooded, marshy area behind a strip mall. Attorney and author Anne K. Howard struck up a correspondence with Howell while he was behind bars, and he eventually gave her detailed confessions in his letters and over phone calls. Here, she shares with readers everything she learned firsthand from the killer himself.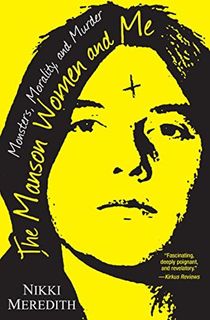 The Manson Women and Me
In the summer of 1969, Leslie Van Houten and Patricia Krenwinkel carried out unspeakable violence on the orders of Charles Manson. Award-winning journalist Nikki Meredith began visiting the young women in prison to find out how two girls who once seemed "normal" by all accounts ended up participating in one of the most notorious crime sprees of the 20th century. What drives people to brutality and violence? In her quest to answer that question, Meredith embarks on "passionate discussions of psychological influence and cult control," resulting in a "deeply poignant and revelatory" read (Kirkus Reviews).
Related: 50 Years Later: The Manson Family and the Gruesome Murder of Sharon Tate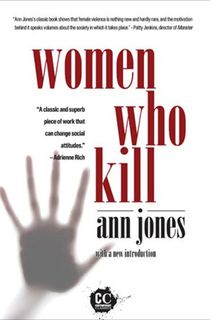 Women Who Kill
This landmark study of female criminology explores the specific patterns of women killers, including why they overwhelmingly tend to strike out against people who are close to them—including parents, spouses, and even children. Like Crazy, Not Insane, this book maintains that murderers are made, not born, and makes connections between the oppression and mistreatment of women throughout history and the evolving ways in which they exhibit violence. Ultimately, Women Who Kill is a "provocative book" (New York Times Book Review) that takes social history into consideration and "speaks both of crimes by and against women" (Kirkus Reviews).
This post is sponsored by Open Road Media. Thank you for supporting our partners, who make it possible for The Lineup to continue publishing the true crime stories you love.
Featured still from "Crazy, Not Insane" via HBO