For fans of cosmic horror on the silver screen, Colin Wilson's name may ring a bell. Wilson's 1976 novel The Space Vampires was adapted to film by Tobe Hooper, and Wilson—ever one to state his mind—famously considered the resulting 1985 Lifeforce to be the "worst movie ever made."
Long before Lifeforce came to the big screen, Wilson had already made a name for himself as a philosopher with the 1956 publication of The Outsider. He was only 24 years old at the time of its publication, and the book catapulted him to international fame.
In The Outsider, Wilson laid the groundwork for much of his philosophical school of thought—what he came to call "new existentialism"—by focusing on the figure of the Outsider in art and literature, codifying the lives and works of various great artists into one cohesive theory of alienation. From there, Wilson continued to write extensively about his evolving philosophical positions, as well as delving into fiction, true crime, and, increasingly, the paranormal and the occult.
In an early work, Wilson called H. P. Lovecraft a "bad writer" who rejected reality—but after being challenged by August Derleth to put his own philosophical ideals into fictional form, Wilson's stance on Lovecraft softened, to the point that the Old Gent from Providence became a significant influence on Wilson's own work. Wilson even contributed several pieces to the Cthulhu Mythos. While none of Wilson's later works were met with the same universal acclaim as The Outsider, he continued to pen a number of books on philosophy, cosmic horror, science fiction, criminology, and other subjects until his death in 2013.
Related: Hans Holzer: America's First Ghost Hunter
A controversial figure, Wilson was associated with the "angry young men" of British literature; an ill-defined group of mostly middle- and working-class novelists and playwrights whose ranks included Kingsley Amis, John Osborne, Harold Pinter, and others, their work marked by disillusionment with British society.
Wilson considered fiction "a manner of philosophizing," and called the novel an "altogether more satisfactory" form of philosophy. "I am almost tempted," he wrote in his autobiography, Voyage to a Beginning, "to say that no philosopher is qualified to do his job unless he is also a novelist."
As his life went on, Wilson became increasingly interested in the occult and paranormal, to the extent that some of his peers dismissed him as entirely too credulous. "Colin bought it all," Martin Gardner wrote of Wilson's interest in the occult. "With unparalleled egotism and scientific ignorance, he believed almost everything he read about the paranormal, no matter how outrageous."
Yet, for Wilson, the questions of the universe—and humanity's place within it—proved impossibly appealing. He continued to write about existentialism, the occult, crime, and many more topics until his final illness, leaving behind a mark as an Outsider of the kind he helped to define.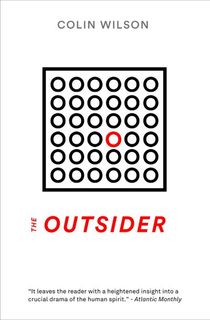 The Outsider
Colin Wilson's first book brought him worldwide acclaim as a modern voice of existential philosophy, though it was written when he was only 24 years old. Since its original publication in 1956, it has never gone out of print, and has been translated into more than 30 languages. Focusing on the figure of the Outsider—both within art and literature, and as creators of it—the book asks probing questions about the Outsider's role in society, and society's effect on the Outsider, that are as pertinent today as they were half a century ago.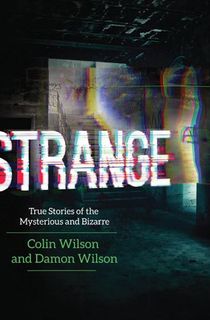 Strange
Strange sees Colin Wilson and his son Damon collaborating on one of the subjects that had become most central to Wilson in his later years: the paranormal, the unexplained, and the mysteries of the world around us. From Atlantis to the Bermuda Triangle, from werewolves to El Chupacabra to the haunted halls of Borley Rectory, called the "Most Haunted House in England," this lavishly illustrated book peels back the mundane surface of the world to show a glimpse at the horrors that lie beneath.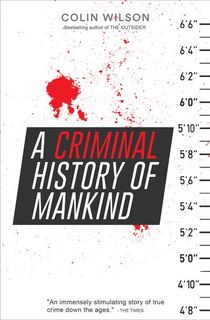 A Criminal History of Mankind
Originally published in 1984, then revised and updated in 2005, this sweeping and ambitious book sets as its subject nothing less than the entire history of human violence throughout the ages. From Vlad the Impaler to Hitler to the serial killers of the last century, Wilson explores every facet of man's bloodlust in this book that Kirkus Reviews called "a tremendous resource for crime buffs as well as a challenging exposition for some of the more subtle criminological thinking of our time."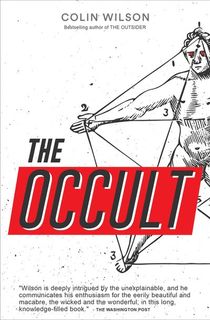 The Occult
It was 1971 when Colin Wilson first published this "fascinating history of magic through the centuries" (The Washington Post). It marked Wilson's first major survey of the occult and the paranormal—though far from his last—and it has endured as a landmark book on the subject. Drawing from extensive research and firsthand accounts, Wilson's initial foray into the unknown has been hailed as "interesting, informative, and thought-provoking" (The Sunday Telegraph).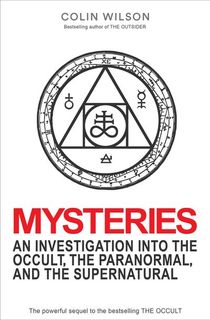 Mysteries
Written as a sequel to The Occult, Mysteries followed Wilson's personal quest to explain and understand the secrets of the natural (and possibly supernatural) world. In it, he argues for a "ladder" of different selves within each person, which he believes can explain almost all paranormal phenomena, from hauntings and possessions to precognition and astrology.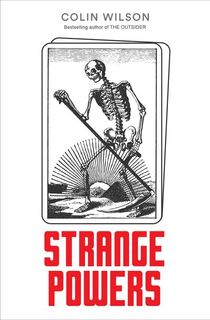 Strange Powers
While doing research for The Occult, Wilson became particularly intrigued by three individuals, whom he interviewed extensively: a retired sales manager who believed he could leave his physical body, a nurse who wrote countless prophecies dictated by spirits, and a doctor who believed himself a reincarnated member of a 13th century sect. In Strange Powers, he compiles those interviews into a single volume that argues for the existence and acknowledgement of realms beyond our common experience.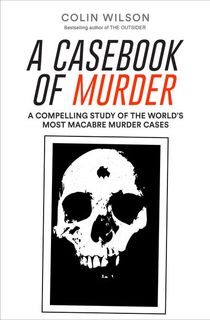 A Casebook of Murder
Turning his attention to the "changing fashions of murder," Colin Wilson charted another course through the history of violent crime in this definitive volume, running from the 16th century cannibal clan of Sawney Bean to the crimes of Ed Gein, which took place just a decade before Wilson wrote this collection.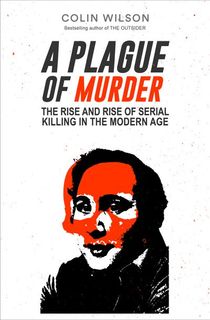 A Plague of Murder
As Colin Wilson continued to refine his studies of popular criminology and the criminal mind, he focused on the relatively recent phenomenon of the serial killer—what motivates someone to kill repeatedly and obsessively, what links these cases, and what makes them different—and created a compendium of bone-chilling case studies of some of the most famous serial killers of our time, from Jack the Ripper to the Night Stalker.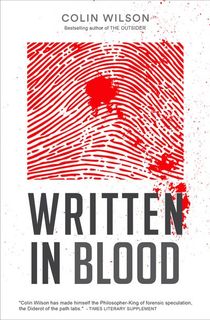 Written in Blood
Beginning in Ancient Rome, Colin Wilson's comprehensive history of forensic criminology spans the centuries and is filled with shocking, puzzling, and dramatic cases that "will enthrall connoisseurs of violent crime" (The Glasgow Herald). From a single horsehair that cracked open a New York murder case in 1936 to the latest breakthroughs in ballistic analysis and genetic fingerprinting, this updated and revised volume helped make Wilson the "Philosopher-King of forensic speculation" (The Times Literary Supplement).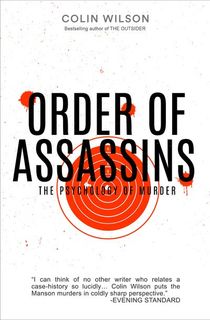 Order of Assassins
"I can think of no other writer who relates a case-history so lucidly," the Evening Standard said of Order of Assassins. "Colin Wilson puts the Manson murders in coldly sharp perspective." In this chilling investigation, published just a few years after the Manson Family killings, Wilson explores what's going on behind seemingly unmotivated slayings.
Related: 50 Years Later: The Manson Family and the Gruesome Murder of Sharon Tate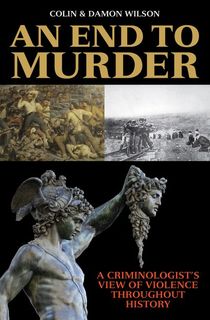 An End to Murder
Published in 2015, two years after Wilson's death, the ambitiously-titled An End to Murder marks his final word on a subject to which he so often returned: the history and causes of human violence. Written in collaboration with his son Damon, Colin Wilson's final, far-ranging study of the history of violence shows what has changed— and what hasn't—since the earliest days of humanity, and points a possible path toward a more peaceful future.
This post is sponsored by Open Road Media. Thank you for supporting our partners, who make it possible for The Lineup to continue publishing the true crime and creepy stories you love.