The American justice system is fraught with cases of wrongful convictions and miscarriages of justice. Prisons across the country house inmates who received severe sentences for minor charges, while far too many criminal cases are rushed through the legal system due to an overzealous prosecution or a lack of proper financial and legal resources on the part of the defense.
In recent years, growing attention has been paid to these harsh realities. Organizations such as The Innocence Project and Northwestern's Center on Wrongful Convictions fight tirelessly to right the criminal wrongs that the criminal justice system itself has delivered. If you're looking to learn more about the ins-and-outs of the justice system, the ways in which wrongful convictions occur, and the dehumanizing consequences of a flawed justice system, here are 14 true crime books about wrongful convictions and miscarriages of justice that will have you, necessarily, rethinking everything you know about the systems under which we live.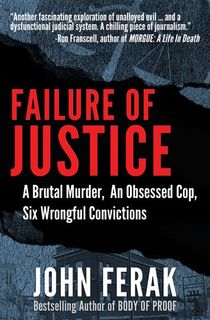 Failure of Justice
Six people. One murder.
In February 1985, Helen Wilson was murdered in her apartment in Beatrice, Nebraska. Soon thereafter, six people with no obvious connection to the victim or one another were arrested for the crime, baffling town residents.
For over 25 years, the Beatrice Six sat in prison—until 2008, when alarming facts about the case finally came to light. The evidence exonerated all six individuals, proving they had nothing to do with the murder. In this thoroughly researched true crime book, bestselling author John Ferak unravels the crime and these unfathomable convictions bit by appalling bit.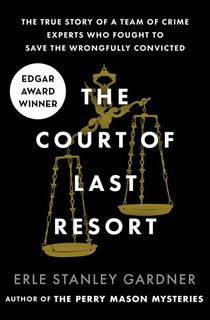 The Court of Last Resort
From Erle Stanley Gardner, the real-life lawyer and bestselling author of the Perry Mason mysteries, comes this true crime chronicle of his work with the Court of Last Resort, an organization dedicated to investigating and overturning wrongful convictions.
There are many reasons why innocent people are sent to prison—poor representation, lack of access to adequate legal or financial resources, overworked and underfunded police and justice departments, and more. With the Court of Last Resort, Gardner and his associates worked tirelessly to find justice for clients lesser lawyers may have dismissed. Now, you can read all about their groundbreaking and vital work in this Edgar Award-winning book.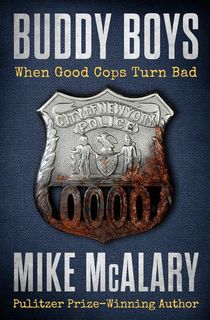 Buddy Boys
The NYPD's notorious 77th precinct was infamously known as "the Alamo" during the 1970s. When Henry Winter joined the force, he was a "good cop," but before long, the system had corrupted him just as deeply as it had corrupted his fellow officers.
Winter and his partner were quickly drawn into the world of drugs, crime, and misconduct. When they were inevitably caught, they faced a choice: inform on their fellow officers, or do hard time for flagrant corruption.
In this book, Pulitzer Prize-winning author Mike McAlary provides an unflinching look into one of the worst scandals to ever face the NYPD, its implications, and the unsettling truth of how easily the supposedly good guys can go bad.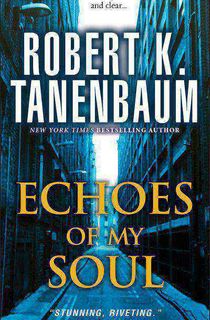 Echoes of My Soul
Learn every detail of the case that led to the creation of Miranda rights and the abolition of the death penalty in New York State with bestselling author Robert K. Tenenbaum's Echoes of My Soul.
In 1963, Janice Wylie and Emily Hoffert were murdered in their apartment. Months later, police arrested George Whitmore Jr., who confessed to the crime. But his arrest was marred by a litany of missteps, errors, and cover-ups, culminating in a trial that brought justice to no one.
Years later, the truth was revealed, exposing a flawed judicial process and a man wrongfully convicted of a crime. Tenenbaum chronicles the infamous Career Girls Murder case, the trial of George Whitmore Jr., and the aftermath that ultimately led to the Supreme Court's Miranda decision and the abolition of the death penalty in New York State.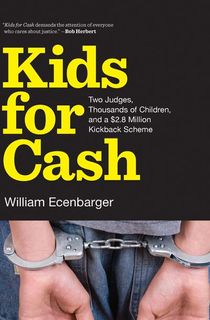 Kids for Cash
For five years in early-2000s Pennsylvania, two juvenile court judges earned millions of dollars in kickbacks by establishing a court-to-prison pipeline for juvenile offenders. Many of the children who wound up incarcerated had inadequate legal representation or were first-time offenders.
In this essential true crime book, Pulitzer Prize-winning journalist William Ecenbarger uncovers the corrupt conditions leading up to these incarcerations, and the disastrous impact the incarcerations had on the community.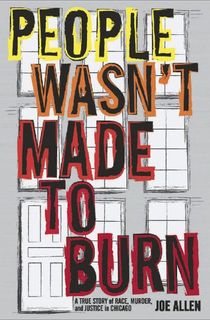 People Wasn't Made to Burn
In 1947 Chicago, a Black man named James Hickman shot and killed the landlord he believed was responsible for a house fire that took the lives of his four children.
Hickman was arrested. Yet a determined defense worked tirelessly to expose the cracks in the system that led to the crime and the poverty and racism under which Hickman lived.
James Hickman's story resonates to this day. It echoes modern-day housing crises and systems of injustice that allow for the marginalization and oppression of Black people. His is a story that has gone unheard for far, far too long. Allen's searing narrative, hailed by The Nation as "nothing less than a reinvention of the true crime genre", seeks to fix that.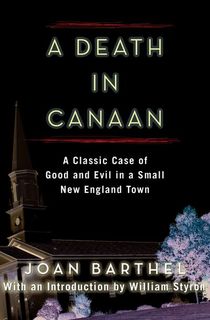 A Death in Canaan
Barbara Gibbons and her son, Peter Reilly, never quite fit into their small Connecticut town. They were loud, vivacious, visible. But no one would have thought them capable of murder, and certainly not of being the targets for a crime.
When Peter came home one night to discover his mother had been murdered, he became the one and only suspect in the investigation. After a grueling and coercive interrogation, Peter confessed to the crime. But the townspeople thought differently.
Related: A Death in Canaan: Why Did Peter Reilly Confess to His Mother's Brutal Murder?
With the help of the entire town and even some celebrity figures, the people of Canaan rallied around Peter Reilly to clear his name—and find true justice for the mother taken from him too soon.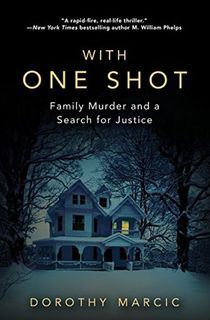 With One Shot
When Dorothy Marcic's uncle LaVerne Stordock was shot and killed by his wife, she struggled to accept the details of the murder. LaVerne was a well-respected family man, a pillar of the community, and a former police detective. His death sent shockwaves through his town, and despite investigators considering the case open-and-shut after a confession and insanity plea from LaVerne's widow, something seemed amiss.
In 2014, Dorothy set out on what would be a two-year journey into discovering the truth behind her uncle's death. Now, you can read all about how hard she fought for justice and the gripping, devastating reality behind her family's unspeakable tragedy.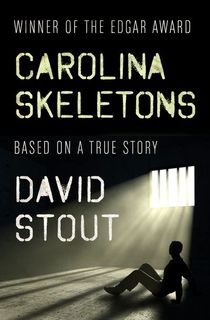 Carolina Skeletons
Though a work of fiction, David Stout's moving Edgar Award-winning novel very closely follows the true story of the arrest and execution of George Stinney Jr. for crimes that, to this day, it is believed he very likely did not commit. At age 14, George Stinney Jr. became the youngest person ever executed in the United States.
In Carolina Skeletons, Linus Bragg, a young Black boy in the 1940s South, follows two girls into the woods out of pure curiosity. When he enters a clearing, he finds the two girls dead. An immediate suspect, Linus is hastily tried and executed.
Forty years later, Linus's nephew returns to find the truth about his family's past, and to finally name the real killer once and for all.
Anatomy of Innocence: Testimonies of the Wrongfully Convicted
Wrongful convictions happen with startling regularity. And despite recent attention paid to this troubling fact, it is often only the most high-profile of cases that get told in full. Now, you can hear the gripping and emotional truth from fourteen exonerees in this anthology that connects the wrongfully convicted with bestselling mystery and thriller writers.
From accounts of times in prison to case details and eventual releases, each exoneree has a powerful story to tell. Help bear witness to their truths, and learn how the justice system can often shatter the lives of the people it vows to protect.
The Central Park Five
The case of the Central Park Five was recently adapted into When They See Us, an award-winning Netflix series from Ava DuVurney. In this searing true crime narrative, Sarah Burns delivers a full and unvarnished look at the infamous case.
On April 20, 1989, a young woman in Central Park was raped and beaten to within an inch of her life. Within days, five teenagers were arrested for and confessed to the crime. Despite no evidence tying them to the victim, they were tried and convicted as adults for the crime. Over a decade later, DNA testing connected serial rapist Matias Reyes to the assault.
Complete with new interviews with the original Central Park Five, the police officers and lawyers involved in the case, the victim of the crime, and more, Sarah Burns paints a startling portrait of a city on edge—and the degree to which fear can drive hate and injustice.
Devil's Knot: The True Story of the West Memphis Three
In 1993, the bodies of three young boys were found in West Memphis, Arkansas. Detectives zeroed in on a trio of teenagers, alleged members of a satanic cult, as the perpetrators of the crime. Despite a lack of evidence, an investigation riddled with errors, and faulty confessions, the teens were convicted of the crimes. One was sentenced to death. It wasn't until 2011 that the West Memphis Three were finally exonerated.
In this celebrated true crime book, the first in a proposed trilogy, Mara Leveritt unravels the infamous crime, the ensuing investigation, and the wrongful convictions of the West Memphis Three. Most importantly, Leveritt reveals how, after years had passed, justice was finally served.
Picking Cotton
Jennifer Thompson was brutally raped at knifepoint in her own home, but managed to escape her attacker before he could kill her. When she identified Ronald Cotton as her rapist, the police investigation stopped there. Cotton was arrested and sent to prison. It was not until 11 years later that DNA evidence cleared Cotton's name and led to his exoneration.
Two years after Cotton's release, he and Jennifer finally met face to face. They forged an unlikely—and unbreakable—bond that would shape the course of their lives forever. Now, you can read their moving story in their very own words.
Actual Innocence
In wrongful conviction cases, physical evidence proving someone did not commit a crime is often, tragically, not enough to free someone from prison. Despite their "actual innocence," our current criminal justice system frees prisoners only after a convoluted legal process that can take months, if not years, to complete. At the Innocence Project, Barry Scheck and Peter Neufeld work to speed the legal process along to deliver innocence and justice.
In Actual Innocence, Scheck and Neufeld recount their work to journalist Jim Dwyer. They discuss the exonerees they have freed, the cases they have undertaken, and how, exactly, wrongful convictions can come about. For true crime fans looking for the deepest of dives into the minutiae of the criminal justice system, these are the experts from whom you need to hear.
This post is sponsored by Open Road Media. Thank you for supporting our partners, who make it possible for The Lineup to continue publishing the true crime stories you love.
Featured photo: Marco Chilese / Unsplash