"Netflix's latest true-crime must-see" is The Innocence Files: a new nine-episode docuseries that focuses on the efforts of the Innocence Project, a legal organization that uses DNA evidence to exonerate wrongfully convicted inmates (The Daily Beast). Spearheaded by attorneys Barry Scheck and Peter Neufeld, the groundbreaking nonprofit seeks to further the cause of criminal justice reform.
The Innocence Files has a decidedly different approach from most true crime shows, which focus on cracking the case and catching the bad guys. Just because someone is already behind bars, doesn't mean we have all the answers—a point that the series makes by helping people get out of prison who don't belong there, rather than putting them away. In a field that can often become sensational and exploitative—not to mention perhaps a little too focused on the dark side of the human heart—The Innocence Files aims to provide a dose of level-headedness and a much-needed ray of hope in these uncertain times.
Related: Netflix's Devastating New True Crime Docuseries Shines a Light on Wrongful Convictions
But what do you do when you've already binged all nine episodes and Netflix doesn't have any more waiting for you? Fortunately, we've rounded up a dozen gripping, powerful, shocking, and occasionally hopeful nonfiction books about wrongful convictions, forced confessions, and miscarriages of justice for you to read after you're done watching The Innocence Files. They'll make you wonder, make you think, and might just scratch that itch.
And, of course, if you felt moved by what you saw, you can always help out the Innocence Project by getting involved.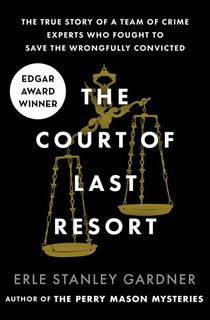 The Court of Last Resort
Before the Innocence Project, there was the Court of Last Resort. It got its unlikely start when a beleaguered public defender contacted Erle Stanley Gardner, an attorney and the author of the Perry Mason mysteries, in an effort to prove his client's innocence. After reviewing the case, Gardner agreed to help, launching a program that lasted for 10 years, occupied a true crime column in the monthly magazine Argosy, and demanded thousands of hours of Gardner's time. The resulting book, a collection of several of Gardner's most startling cases, won him an Edgar Award.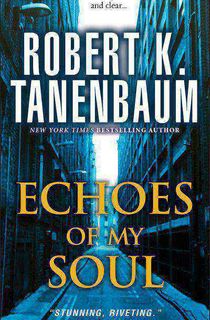 Echoes of My Soul
These days, Miranda Rights are something that we take for granted. When the police bring you in, they have to inform you that you have the right to remain silent, and so on. But being warned of those rights upon arrest was not enshrined into law until the 1966 Supreme Court case Miranda v. Arizona. In this fascinating insider book, attorney and New York Times bestselling author Robert K. Tanenbaum traces the case of Ernesto Miranda and his appeal to the Supreme Court from its inception to its shocking conclusion, as well as the aftermath and how it helped pave the way for the Miranda Rights that we know today.
Related: The Best True Crime Documentaries on Netflix You Can Stream Now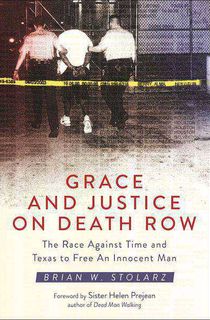 Grace and Justice on Death Row
More than just a chilling chronicle of an innocent man's struggle for freedom after being consigned to death row for a crime he didn't commit, this Washington Post bestseller offers a specific critique of the issues facing the criminal justice system and proposes possible reforms. Grace and Justice on Death Row includes an introduction by Sister Helen Prejean, author of Dead Man Walking.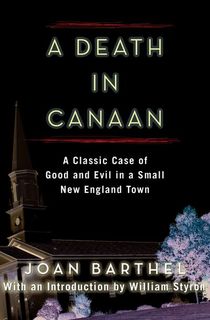 A Death in Canaan
When police arrested teenager Peter Reilly for the murder of his mother Barbara Gibbons in the small town of Canaan, Connecticut, they thought they had an open-and-shut case—especially when Peter confessed to the crime after eight grueling hours of interrogation. But the townspeople didn't buy it. With the help of celebrities like William Styron, who contributes an introduction to Joan Barthel's "riveting" book, they fought back (People).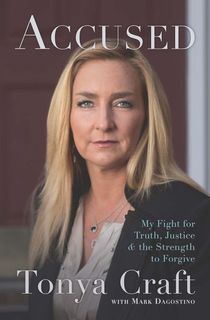 Accused
Tonya Craft was a kindergarten teacher and mother of two whose world was turned upside down when authorities knocked on her door with a chilling allegation. Craft was falsely accused of molesting three girls, including her own nine-year-old daughter. The jury ultimately acquitted Craft of all charges, but not before a trial that she describes as a "witch hunt" dragged her reputation through the mud. In this tell-all memoir, Craft describes the horror of losing her children, her struggle for justice, and what she has chosen to do with her life in the aftermath of that nightmare.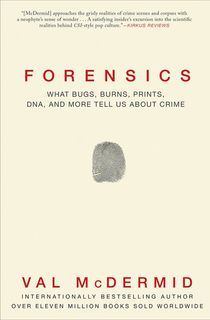 Forensics
The evolution of forensic science has direct implications for bringing killers and other criminals to justice. In this unforgettable book, bestselling crime author Val McDermid guides readers through the history of forensics, from its earliest days to the most cutting-edge techniques used to investigate today's grisly crimes. McDermid "offers fascinating glimpses" into autopsy suites, genocide sites, and scientific procedures that can solve some of the most perplexing crimes (The Boston Globe).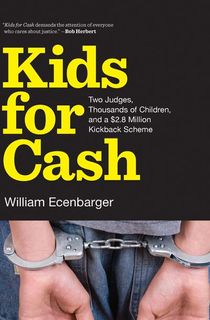 Kids for Cash
In this harrowing tale that "heartbreakingly shows justice gone bad," Pulitzer Prize-winning reporter William Ecenbarger exposes a shocking scheme in which thousands of young offenders were shut away in for-profit juvenile detention centers by a pair of corrupt judges (Pittsburgh Post-Gazette). Operating from 2003 until 2008, the two judges ruined thousands of lives—some as young as 11 years old—in exchange for millions of dollars in kickbacks.
Anatomy of Innocence: Testimonies of the Wrongfully Convicted
In this groundbreaking anthology, 14 people who have been wrongfully convicted of crimes and then exonerated explain their stories and the long-lasting repercussions that have haunted them. The victims narrate their ordeals to some of the leading names in mystery and thriller novels, including Sara Paretsky, Lee Child, Phillip M. Margolin, and many more.
Ghost of the Innocent Man: A True Story of Trial and Redemption
Just Mercy: A Story of Justice and Redemption
Now a major motion picture starring Michael B. Jordan and Jamie Foxx, Just Mercy chronicles the early life of idealistic attorney Bryan Stevenson in his own words as he struggles to help those left behind by our justice system. This moving read also offers a glimpse into the lives of those he defended—including Walter McMillian, a man sentenced to die for a murder that he claimed he didn't commit.
The Cadaver King and the Country Dentist
With a foreword by acclaimed mystery novelist John Grisham, The Cadaver King and the Country Dentist may read like a macabre thriller, but it's also a "clear and shocking portrait of the structural failings of the U.S. criminal justice system" (Publishers Weekly).
Related: 9 True Crime Documentaries That Changed the Case Forever
Using the real-life example of two men—a medical examiner and a dentist—who profited off the corruption of the criminal justice system in Mississippi for nearly two decades, Balko and Carrington paint a stark picture of the institutional failures, bad forensics, and structural racism that undercut criminal justice and put innocent people behind bars.
Burned: A Story of Murder and the Crime That Wasn't
In 1989, Jo Ann Parks tucked her three children into bed. By the next morning, she was the only survivor of a house fire that had claimed all three of their young lives. Then an even more chilling nightmare began, as she became the prime suspect in their deaths. Parks was eventually sentenced to life in prison for intentionally setting the fires and even barricading one of the children in a closet.
After more than 25 years had passed, however, advances in forensic science showed that Parks may not have committed the heinous crime after all—and the governor commuted her sentence. This gripping book by a Pulitzer Prize-winning reporter showcases what went wrong, and tells the moving story of one woman's quarter-century-long nightmare.
This post is sponsored by Open Road Media. Thank you for supporting our partners, who make it possible for The Lineup to continue publishing the terrifying stories you love.
Featured still from "The Innocence Files" via Netflix