What could be more perfect for a chilly autumn night than a ghost story? Especially a ghost story that's true—or, at least, purports to be. These 13 books about real-life hauntings and paranormal encounters provide a devil's dozen of spectral scares. What's that scratching at the window? It's probably just a branch, but it could be a visitor from beyond the veil…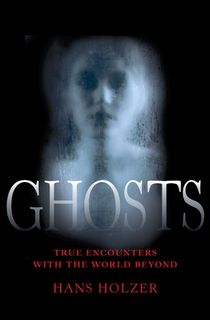 Ghosts
Renowned author and television host Hans Holzer became one of the most celebrated explorers of hauntings and other paranormal phenomena during his lifetime, having written over 100 books on the supernatural and the occult. He tracks his ghost hunting from Hollywood to the White House to Amityville and beyond in this indispensable volume documenting the many incursions into what he called "the other side."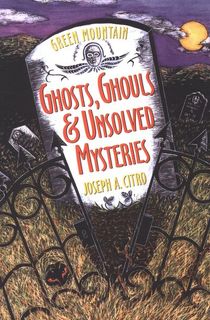 Green Mountain Ghosts, Ghouls & Unsolved Mysteries
Vermont may be known for its cheddar cheese and Ben & Jerry's Ice Cream, but the Green Mountain State has more than its fair share of ghost stories, too. You can explore some of the most haunting tales to come out of the state and its environs in this delightful guide to ghosts, ghouls, and unsolved mysteries in Vermont, New York, Massachusetts, New Hampshire, and Quebec, including Chittenden's Ghost Shop, the Mystery of the Bennington Triangle, the Hubbardton Horror, and more!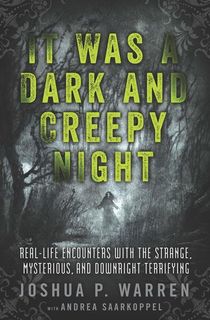 It Was a Dark and Creepy Night
"There were only three rules" when Joshua P. Warren, a renowned investigator of the unknown, began collecting these tales from around the world: "they had to be true, they had to be short, and they had to send a shiver down your spine." So says the back of the book, and if you're looking for short, shivery, true stories that circle across the globe and span the years, then you can look no further than Warren's celebrated It Was a Dark and Creepy Night.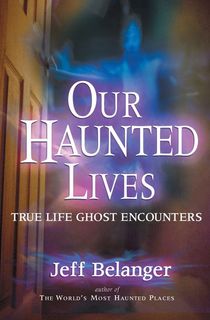 Our Haunted Lives
All of us are haunted by something, but for those who encounter what they believe to be a ghost or a spirit from beyond, their lives are changed forever. In this unique book, the author of The World's Most Haunted Places interviews people who claim to have had encounters with the supernatural. The result is not just a book about seeing ghosts—though it is also that—but a book about what that really means, and the impact that it has. Ghosts can be terrifying or comforting, but an encounter with the supernatural always leaves the individual irrevocably changed, and Our Haunted Lives explores those changes.
Related: 11 Best Horror Audiobooks That Will Haunt Your Dreams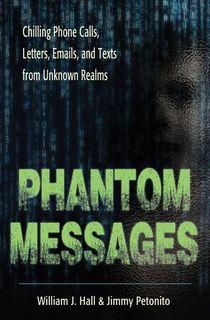 Phantom Messages
Many stories focus on seeing ghosts, but there are lots of other ways to make contact. In Phantom Messages, authors William J. Hall and Jimmy Petonito examine stories of those who have been contacted by unknown voices from the other side—ghosts, aliens, and other unexplained phenomena—via everything from letters and emails to phone calls, radio, and TV signals. Tales of messages from the past and the future, from outer space and beyond the grave are all collected here to keep you turning the pages long into a chilly autumn night.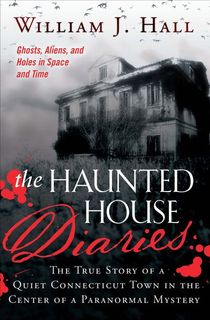 The Haunted House Diaries
A town called Litchfield Hills is just begging to have a haunted house or two, and as it turns out, Litchfield Hills, Connecticut has quite a few. The 18th-century farmhouse at the heart of William J. Hall's book was called "Ghost Central" by Ed and Lorraine Warren. Here, Hall presents five decades of diaries kept by the home's living inhabitants, detailing their frequent encounters with the paranormal. The book is supplemented by his own notes and background information on other phenomena in the region, from ghosts to aliens to a secret military base that some locals believe resides somewhere nearby.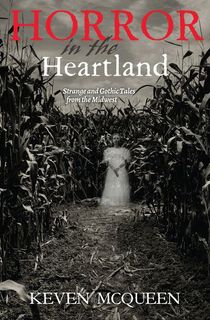 Horror in the Heartland
When we think of haunted places, we tend to think of the faded farmhouses of New England, or the mist-shrouded graveyards of the Old World. In Keven McQueen's pulse-quickening book, however, he demonstrates that the Midwest is no less haunted than any other part of the American landscape, detailing paranormal encounters, grave robberies, premature burials, unexplained deaths, haunted houses, and even a doctor who left his estate to his pet monkeys when he died. This eerie and insightful book will give you a new perspective on the "flyover states."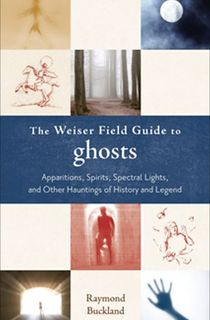 The Weiser Field Guide to Ghosts
Part of the Field Guide series, which includes indispensable books on everything from cryptozoology to the paranormal, The Weiser Field Guide to Ghosts is your one-stop source for a comprehensive A-to-Z reference guide to hauntings of all kinds. From poltergeists to haunted battlefields, and from the latest reports to accounts of ghosts going all the way back to biblical times, consider this lavishly illustrated compendium your #1 guide to spooks, specters, and things that go bump in the night.
Related: 13 Horror Books About Witches That Will Cast a Spell on You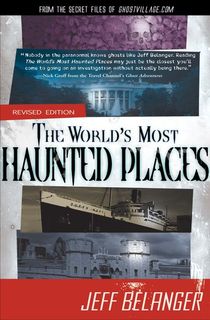 The World's Most Haunted Places
Ghosts do more than haunt us—they demand that we remember our past. Author Jeff Belanger helps us do just that with this world tour of the most haunted places on Earth, ranging from Washington, D.C.—where Abraham Lincoln's ghost still roams the halls of the White House—to the Tower of London, and from the catacombs of Paris to battlefields, prisons, haunted ships, and even national monuments. Touching on virtually every continent, this comprehensive study shows that ghosts aren't just a piece of the past—they're very much with us, even today.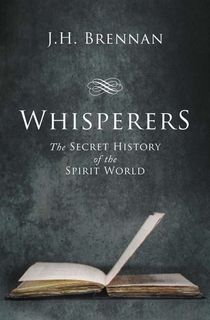 Whisperers
More than just an account of paranormal phenomena, Irish author and lecturer J. H. Brennan's Whisperers makes the "chillingly convincing" (Kirkus Reviews) case that the spirit world has influenced the course of global events for centuries—regardless of whether or not it's real. This historical account of belief in the supernatural and how it has shaped art, literature, politics, and science is equal parts chilling and informative.
The World of Lore: Dreadful Places
Adapted from the hit podcast Lore and lavishly illustrated by M. S. Corley, Aaron Mahnke's World of Lore books take readers on a voyage of discovery into the darkest waters of human—and inhuman—history. In Dreadful Places, we visit the locations where evil has left its mark, whether that's the bloody stain of murder or something subtler and harder to pin down.
Cursed Objects
Want to know the real, true story behind the Annabelle doll made famous by the Conjuring films? How about a mummy that may have been responsible for the sinking of the Titanic? Or a Roman ring that may be the inspiration for J. R. R. Tolkien's Lord of the Rings? You can find all of these strange, true stories of cursed items and more in this shocking book.
Ghostland
Named one of NPR's Great Reads of 2016, Colin Dickey's lively road trip of a ghost book is equal parts accounts of haunting encounters and a deep dive into the ghosts that haunt American history—both literal and figurative. By examining our ties to the departed, Dickey takes a hard look at our own complex relationship with the past, and the parts of American history that we might prefer to forget, in this insightful book.
This post is sponsored by Open Road Media. Thank you for supporting our partners, who make it possible for The Lineup to continue publishing the terrifying stories you love.