The Invisible Man hit theaters on February 28th, delivering a smart and chilling story about the psychological horrors of manipulation and abuse. The film centers on Cecilia Kass (Elisabeth Moss), a woman who was left a hefty fortune following the death of her abusive ex-boyfriend, Adrian Griffin (The Haunting of Hill House's Oliver Jackson-Cohen). As a series of strange and dangerous coincidences pile up, Cecilia believes that Adrian's death was part of a much larger and sinister hoax; he's acquired the ability to become invisible, and is now stalking her every move. But as the man can't even be seen, who would possibly believe she's in trouble?
This film is inspired by the legendary science fiction novel of the same name by H.G. Wells, delivering a modern spin on the . This reimagining takes a far closer look at psychological and internalized terror and violence, turning away from Wells' moderately sympathetic scientist to focus on a victim who has trouble grasping what is or isn't real. By projecting his horror movie through a concept like , writer and director Leigh Whannell has crafted a genuinely poignant and terrifying film that gets under viewer's skin.
Looking to terrify yourself with even more psychological horror that will have you questioning what's real? We've got you covered. Here are 12 twisted horror books for fans of The Invisible Man.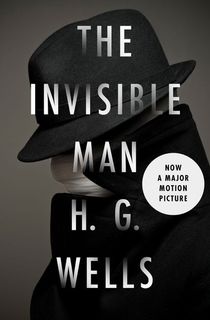 The Invisible Man
If you're a fan of the movie, then a great place to start reading is the source material. In a small and isolated English village, a peculiar man lurks in an inn, concealed completely by his coat and scarf. That man is scientist Griffin, invisible beneath his disguise of necessity. As he struggles to survive through the difficulties of his new condition, a madness starts to overtake him. Can his spree of violence and crime be stopped, or will he go on to dominate the nation in a "Reign of Terror?"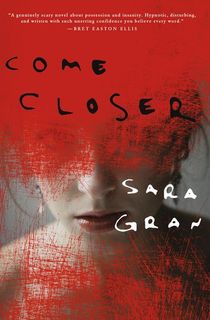 Come Closer
This novel embraces The Invisible Man's intimate interior themes of self-doubt and questioning one's sanity. Amanda has a wonderful life—she's a successful architect happily married to a loving husband. But lately, her life has been slowly going off the rails. A peculiar noise has been sounding throughout her apartment, a professional memo comes out as a string of vulgar insults, she presses a lit cigarette to her husband's skin, and when she closes her eyes she sees a haunting woman with sharp teeth amidst a crimson sea.
Amanda's losing control of her life. A voice has taken root inside her mind, and it commands her to do reckless things like steal or strike up conversations with strange men. Is something wrong with her... or is there something inside of her?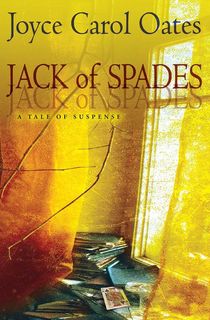 Jack of Spades
Prolific author Andrew J. Rush enjoys a wealth of success from his 28 popular mystery novels. But under the secret pen name "Jack of Spades," he writes gruesomely violent and twisted noir thrillers—the kind of sick words that would ruin his life and career. But the ruse threatens to collapse when Rush's daughter starts asking questions about Jack of Spades and Rush himself is accused of plagiarism. With everything on the line, the sinister voice of Jack of Spades awakens in his mind.
This force of madness has hidden behind Rush's genius for years, but which will come out on top in this stunning and complex psychological thriller?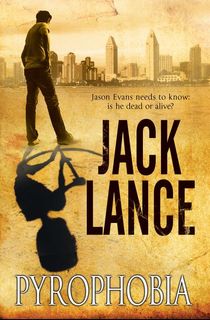 Pyrophobia
Like The Invisible Man, this novel by Jack Lance weaves an isolating horror tale that blurs the line between fiction and reality. Jason Evans has a simple and happy life, complete with a good job, a good wife, and good friends. But what if he doesn't have a life at all?
Out of nowhere, Jason begins receiving ominous messages—photographs of a graveyard with the back scribbled over in messages like, "You are dead. You think you're alive, but you don't exist." As he tries to uncover who this terrible and taunting secret messenger could be, he finds himself going down a lethal and gloomy path that brings to light all the ways in which his life is far from perfect—and exposes his debilitating pyrophobia.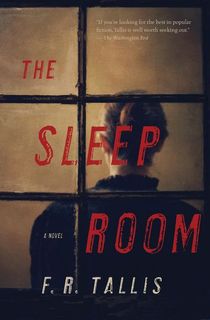 The Sleep Room
If twisted science raises the hair on the back of your neck, then this nightmarish tale of psychological suspense will have you covered in goosebumps. Wyldehope Hall is tucked away deep in Suffolk, housing the new experimental therapy by the charming Dr. Maitland. A talented young psychiatrist, James Richards is on his way to work for the brilliant doctor, assisting him in his radical new procedure.
Maitland's risky method keeps mentally disturbed patients in a state of sleep for months at a time. Beyond the fact that the procedure is potentially dangerous, Richardson begins to notice odd things about his new patients. First, all six of them are women, all cast aside by society. Second, they all start dreaming at the same time. With the night nurse on edge and Dr. Maitland evading inquiries into his patients' pasts, Richardson finds himself uncertain about the limits of the human mind, and even more disturbed by the secrets unraveling around the Sleep Room.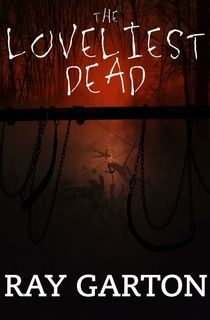 The Loveliest Dead
Jenna and David Kellar suffer what no parent should have to go through—losing their young son, Josh. In an effort to start over, Jenna packs up their belongings and gathers her husband, their remaining son, Miles, and Jenna's elderly mother to move into the home left to her by her late father. It seems, however, that the house has been waiting for them, and that the Kellar family's suffering may not be over.
Ominous visions materialize on the property—ghostly children play in the yard, a rattle sounds through the walls, a man watches over Miles as he sleeps. But when Jenna sees Josh, she can't figure out if these horrors are all one big twisted prank or a sign she's going insane. One local psychic promises her it's worse: it's a warning.
The past has come back to haunt the Kellars in a very real way.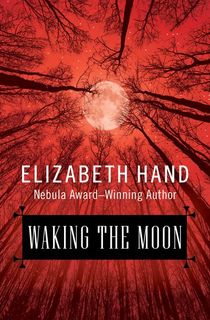 Waking the Moon
Sweeney Cassidy is living a perfectly normal life as a freshman at the perfectly normal University of the Archangels and St. John the Divine. The Washington, D.C. school has everything—wild parties, binge drinking, beautiful boys, and a mysterious cult that works to keep the chaotic Moon Goddess from wreaking havoc. This last bit comes as a surprise to Sweeney, but when she finds out her two newest and closest friends are the Chosen Ones of the Goddess, she's swept up in the middle of a conflict that could change the world as she knows it.
Full of unbelievable conspiracies, inescapable danger, and badass women, this dark fantasy from Elizabeth Hand is a must-read for fans of The Invisible Man.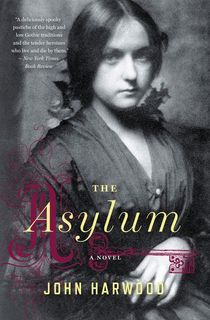 The Asylum
In an isolated English asylum called the Tregannon House, a young woman wakes up with no memory of the last couple of weeks. Her doctor—Maynard Straker—tells her that she voluntarily admitted herself using the name Lucy Ashton before experiencing a seizure. The woman's confusion only grows at this explanation, because, she insists, her name is Georgina Ferrars, not Lucy Ashton. But after her doctor sends a telegram to the man she claims is her uncle, they receive news that Georgina Ferrars is already safe and sound with him in London.
As "Lucy Ashton's" sanity is thrown into question, her stay at the asylum becomes mandatory. But why does she believe she's truly Georgina? And if she's right, who is the woman staying with her uncle? "Lucy" dives into a dangerous mystery to uncover the truth.
For even more of John Harwood's Victorian tales of insanity and suspense, check out his novel , which follows a librarian who has discovered a sinister crime buried deep in his family's history.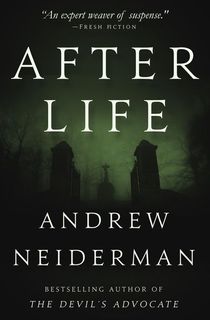 After Life
After Life takes the horror of a villain you can't see and increases the tension by centering a story on a protagonist, Jessie, who's gone blind after a terrible car accident. After a year of struggling through her new life in darkness, Jessie and her husband Lee move to the quiet village of Gardner Town. However, it's not so quiet for Jessie—she can hear ominous voices calling out from the cemetery.
Without sight, Jessie's remaining senses mark her as the only one who has a sense that something is truly wrong in Gardner Town. Beyond the chilling voices from the graveyard, she gets a feeling that something is off with Lee's boss. And then she gets an odd and eerie request from a local: "When your husband dies, don't let them bring him back."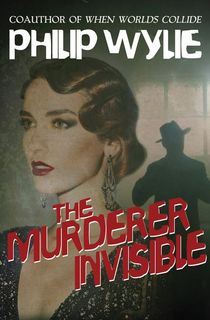 The Murderer Invisible
William Carpenter is a peculiar and brilliant man of a gargantuan size—a crazed biochemical genius reviled by the scientific community. But as he conducts his own experiments in a remote house in New Jersey, he makes a discovery that will change everything. Armed with a chemical that can turn any matter invisible, Carpenter does not have plans to use this creation to better the world. He plans to use the chemical on himself and unleash a brutal terror upon the world that made him feel crazy—and worse, insignificant.
A Head Full of Ghosts
Unspeakable devastation unfolds upon a typical New England family, the Barretts. After 14-year-old Marjorie starts showing symptoms of schizophrenia, her parents are desperate to help her in any way they can. After the doctors give up on trying to pull Marjorie out of her spiral into madness, the Barretts turn to a Catholic priest who recommends an exorcism. But young Marjorie is vulnerable to more than just a possible possession—she's suddenly at the center of a reality television show exploiting her fight against supposed demons.
In desperate need of money, the Barretts have no choice but to submit to the film scrutiny. Before long, tragedy erupts around them, and every excruciating second is caught on film. But 15 years later as Marjorie's younger sister, Merry, is interviewed by a best-selling writer, the hidden secrets and traumatizing memories seem to clash with the demonic legend caught on film. As Merry talks, A Head Full of Ghosts takes readers on a psychological journey of reality versus memory, and explores the nature of true evil as it hangs in the balance between science and religion.
The Sun Down Motel
It's 1982, and Viv Delaney has her heart set on moving to New York City. To fund her journey, she takes up work as a night clerk at the Sun Down Motel in Fell, New York. But there's something strange about the motel. Something mysterious, inescapable, and terrifying…
It's 2017, and Carly Kirk still can't get the story of her missing aunt Viv out of her head. She never even got to meet the woman before she disappeared, but the mystery is enough to compel her to move to Fell and give the Sun Down Motel a visit. However, the second Carly walks through the door, it becomes clear that nothing has changed at all since the night Viv went missing 35 years ago. And Carly may be set to go down the very same dangerous path that led to the vanishing of her aunt.
Featured photo of "The Invisible Man" via Universal Pictures.
This post is sponsored by Open Road Media. Thank you for supporting our partners, who make it possible for The Lineup to continue publishing the terrifying stories you love.