For the everyday person, the prospect of joining a cult is as baffling as it is frightening. Defined by the intensity of their unusual beliefs, cults seem to have a hypnotic allure over their followers. Oftentimes, a charismatic leader draws in vulnerable, unsuspecting people and somehow brainwashes them to do things they wouldn't otherwise consider.
Here at The Lineup, we've already covered true crime books about cults; now we're bringing you the most terrifying fictional tales that authors can dream up. These horror books about cults run the gamut from supernatural to plain old-fashioned human bloodlust, but they're all guaranteed to make you shudder when you consider what other people are capable of under the influence of groupthink.
Universal Harvester
Strange, unsettling, disquieting—perfect for those readers who like to leave with more questions than answers and who like their horror with a hefty dose of ambiguity. Jeremy works in a Video Hut—a dying industry—in a small town, and is still trying to process the death of his mother. When a woman returns a video with the strange complaint of, "There's something on it" ... Jeremy embarks upon an obsessive journey which unravels a macabre mystery. This book lingers with the gritty substance and metallic aftertaste of VHS tapes and lost stories.
Ritualistic Human Sacrfice
Not for the faint of heart, this book is depraved, disturbing, and—frankly—disgusting. Nick is a misogynistic jerk who is determined to punish his wife for having the audacity to get pregnant. A spiteful man, Nick purchases a house without telling his wife—in a town she's never been to and in which she won't have any friends—as part of his elaborate and petulant plan to get revenge on her for "ruining his life." But, of course, there's a reason the house was so cheap, and as Nick quickly discovers, the town is not as it seems ...
Catherine House
Catherine House is special, and it promises prestige, success, and recognition for the lucky few admitted through a highly selective process—and tuition is free—but there is a cost: students must completely cut off contact with the rest of the world for the entire three years they attend. Ines Murillo can't believe her good fortune in being accepted—that is, until the school begins to feel more like a prison than a haven and the strange protocols soon become dangerous.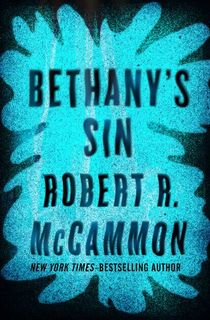 Bethany's Sin
Bram Stoker Award-winning author Robert McCammon published this book in 1980, just his second at the time. The upwardly mobile Reid family has just made a big move to Bethany's Sin, a perfectly manicured suburb lovelier than its name implies. But something doesn't sit quite right with father and husband Evan. He's right to be afraid: town mayor Kathryn Drago may be a retired archaeologist by day, but by night she leads an Amazonian cult fueled by ritual sacrifice...
Related: 12 Creepy Robert McCammon Books That Will Keep You Awake At Night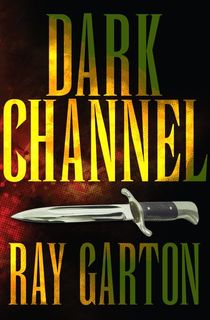 Dark Channel
The Universal Enlightened Alliance has been steadily gaining in popularity. People are flocking from all over the world to witness the testimony of Hester Thorne, a leader who professes to channel a centuries-old entity. But not everyone is quite as enthralled. Jordan Cross is searching for a reporter who disappeared while working on a story about the Alliance, and Lauren Schroeder is desperately trying to find her husband, who kidnapped their son when he joined the cult. Their stories intersect as they discover the terrifying purpose behind the Alliance.
Related: 11 Twisted Ray Garton Books That Will Give You Nightmares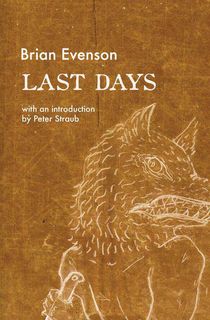 Last Days
For those who are particularly squeamish about body horror, this Shirley Jackson Award nominee will keep you wide awake at night. A former detective named Kline is tasked with investigating a cult that believes amputation brings one closer to God. In the wake of the leader's murder, Kline is determined to access the cult's inner circle...but at what cost? Last Days is grim yet impossible to look away from, leading Time Out New York to declare "this is Evenson's singular, Poe-like gift: He writes with intelligence and a steady hand, even when his characters decide to lop their own limbs off."
Related: Brian Evenson: 8 Tales of Psychological Terror by the Modern Horror Author
Last Days
If you just did a double take, yes, this book has the same title as the Brian Evenson novel above. They even share the same general premise: a man investigating a cult. But each story veers off there and plays out differently. Adam Nevill, who's been called "Britain's answer to Stephen King" (The Guardian), focuses his novel on Kyle Freeman, an indie filmmaker. Kyle jumps at the opportunity to make a documentary about the Temple of the Last Days, which was responsible for a horrific massacre in the 70s and has since disbanded—or so he thinks. As he films on location where the cult was active and interviews people who had connections to it, things become increasingly strange…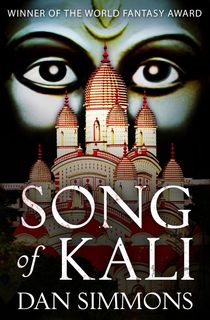 Song of Kali
An American magazine editor finds himself out of his element when he travels to the impoverished Indian city of Calcutta (Kolkata) in search of a valuable manuscript. There, he crosses paths with the cult of Kali, goddess of death. "As harrowing and ghoulish as anyone could wish," this book is made extra powerful by featuring both supernatural scares and the very earthly horrors of human poverty and squalor (Locus).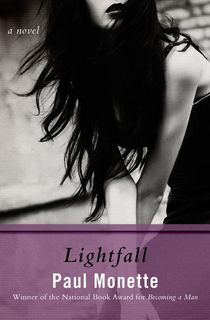 Lightfall
Gay rights activist Paul Monette is best known for his autobiographical work, but he's also penned several works of fiction, among them the erotic horror novel Lightfall. A woman named Iris Ammons obeys an instinct to leave her husband and children behind for the mysterious town of Pitts Landing. There, she meets cult leader Michael Roman, who seems to be following a violent calling of his own. Their stories intertwine as they resolve to solve an ancient mystery at the heart of the town, no matter how many followers they have to cut down to get there.
Within These Walls
Washed-up true crime writer Lucas Graham has been offered a once-in-a-lifetime opportunity. Convicted killer and cult leader Jeffrey Halcomb is ready to give his first interview since he was arrested 30 years ago—and he wants Lucas to be the one he speaks to. While he's working on the project, Lucas will live and work at the scene of the crime, a farmhouse in Washington state. As creepy as the prospect is, this could bolster Lucas's career back to the bestselling level of success once enjoyed. There's just one caveat: He won't be staying in the house alone. Before he killed his followers, Halcomb promised them eternal life, and now they're not going anywhere…
Little Heaven
A woman hires three so-called mercenaries to check on the welfare of her nephew, whom she suspects has been kidnapped. They trace him to Little Heaven, a New Mexico settlement and the site of a mysterious cult. Once there, the trio finds the settlement spiraling into madness. The followers are in thrall of a huge black monolith called Black Rock, and all viable escape routes are gradually being cut off. Can they make it out of Little Heaven alive before whoever—or whatever—is in charge reveals their horrifying true motive?
Related: 9 Ghost Tropes to Die For
This post is sponsored by Open Road Media. Thank you for supporting our partners, who make it possible for The Lineup to continue publishing the terrifying stories you love.