You know you've hit the big time as a horror writer when even dedicated horror readers can't stomach your latest book. Whether it's the writer's no-holds-barred depiction of violence or the fact that no subject is off limits, not even innocent little kids, these controversial horror books are some of the most disturbing ever written. Read at your own risk.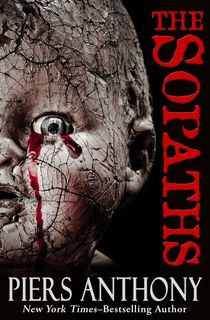 The Sopaths
In Piers Anthony's darkly disturbing novel, we find ourselves in a world where children, known as "sopaths," can be born without a soul—with no moral compass and a license to kill. After Abner must murder his own daughter in self-defense, he joins a group of sopath victims called Pariah, who are tasked with rebuilding the world from what remains. Readers called Sopaths "terrifying and alarming," and point out that the book's message raises disturbing questions about children and the future.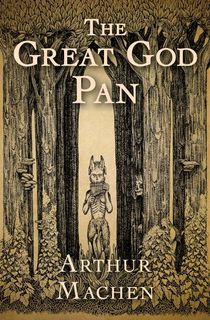 The Great God Pan
Though today Arthur Machen's novel is considered an early example of modern horror, at the time it was published in 1894 readers were scandalized by its disturbing sexual and violent themes. After witnessing a controversial experiment in brain surgery, Clarke meets a woman named Helen who has left a trail of devastation in her wake. Critics of the book questioned why Machen "should be allowed . . . to cast into our midst these monstrous creations of his diseased brain?" But horror master H.P. Lovecraft was a fan of the book, writing, "no one could begin to describe the cumulative suspense and ultimate horror with which every paragraph abounds."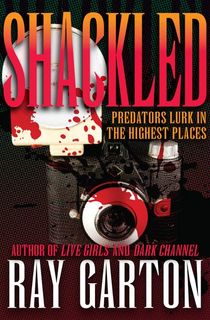 Shackled
Children are again at the center of this controversial novel by Ray Garton. In investigating a missing child, reporter Bentley Noble uncovers a human trafficking ring run by satanic professional pedophiles that run a black market in missing children. Readers called Shackled "extreme," but also noted that the story is "hard to put down" and "hard to swallow."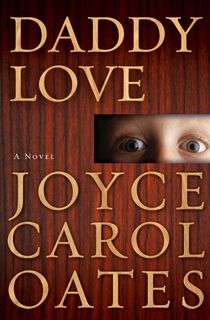 Daddy Love
Joyce Carol Oates is no stranger to the darker side of fiction. In this chilling psychological horror novel, five-year-old Robbie Whitcomb is kidnapped by Chester Cash. Cash may just look like a charismatic preacher to the outside world, but from Robbie's view, he's Daddy Love. And Daddy Love must be obeyed—even if it means giving up your name or your life.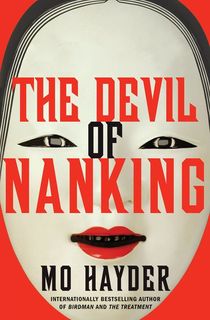 The Devil of Nanking
Mo Hayder may be better known for her crime novels, but in The Devil of Nanking, she turns her formidable abilities to the horrors of history. Young Englishwoman Grey has become obsessed with the terrible events of the rape of Nanking during World War II. Compelled to discover rumored footage of the atrocities visited upon Chinese citizens, Grey travels to Japan to meet a professor who supposedly holds the film. This spine-chilling novel confronts the horrors that people visit upon each other in the name of war.
American Psycho
Quite possibly one of the most controversial novels published in the 20th century, Bret Easton Ellis's American Psycho is a veritable smorgasbord of sexual violence. Written as a satire on capitalism and materialism, the book features the exploits of Patrick Bateman—prolific day trader and serial killer. The scenes of violence in this book are as over-the-top as any melodrama, but the social message behind them is as dark and disturbing as they come, making American Psycho a modern classic.
The Resurrectionist
Every book on this list is guaranteed to leave you with crawling skin. But The Resurrectionist may be the most twisted horror book you'll ever read. This hardcore horror is filled with gore, sex, violence, and the kind of chills you'll never forget. A young man named Dale discovers that he has the power to bring people back to life… and uses it to repeatedly brutally murder people around him. Lock your doors and check every dark corner before you dig into this one.
It
When Stephen King published this magnum opus in 1986, an entire generation of people was forever scarred. Working in the depths of the modern psyche, "It" knows what scares you, and takes the form of a clown. (As if we weren't already scared of clowns.) As always, King was criticized for garish violence, but this time his story focused on children who then must confront "It" again as adults. A terrifying miniseries adaptation starring Tim Curry as Pennywise the Clown solidified It as one of the most disturbing creations of King's mind. The recent film version proves that audiences are far from done with this controversial story.
Haunted
Fight Club author Chuck Palahniuk certainly has a way of capturing readers' attention, and it is no different with his collection of short fiction. The reputation of this controversial horror book precedes it, with readers claiming the story "Guts" actually made them literally ill, endangering not only their mental state but also their physical health. One thing is for certain—when you pick up a copy of Haunted, you do so at your own risk. Don't say you haven't been warned.
Blood Meridian
Blood Meridian is perhaps the darkest and most violent of all Cormac McCarthy's novels, which, if you are familiar with his work as the master of the darkness of the American West, is saying a lot. This book chronicles the travels of the Kid, a poor teenager alone in the gang-infested badlands of the Texas/Mexico border in the mid-nineteenth century—where Indian scalps are a hot commodity and money is made through flat-out torture and murder. Readers call Blood Meridian "a very dark ride" that will "mess you up" for good.
This post is sponsored by Open Road Media. Thank you for supporting our partners, who make it possible for The Lineup to continue publishing the scary stories you love.