From academic texts to searing true crime exposés, there's no shortage of books that explore the topic of cults and repressive fundamentalist sects. And yet, it is sometimes all-too-easy to lose focus of the individuals at the heart of these tragic cases: the victims who suffered at the hands of others, those who broke free from the abuse and worked tirelessly to rebuild their lives.
Related: 46 Gripping True Crime Books from the Last 54 Years
The following books about cults span in-depth investigations into secretive fundamentalist communities to harrowing first-person accounts written by survivors.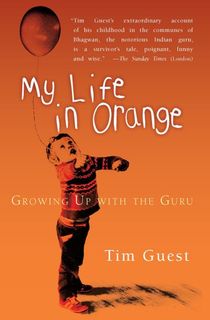 My Life in Orange
Taken as a child to live in a commune modeled on the teachings of Indian guru Bhagwan Shree Rajneesh, Tim Guest and his mother were given new names, dressed in orange, and made to surrender themselves to the community. While Tim's mother dedicated herself to the group and its cause, Tim suffered a lifetime of neglect at communes around the world.
When the group collapsed under heinous allegations, Tim was left alone and faced with his true self for the first time in a very long time. In this book, he recounts the emotional experience of picking up the pieces of his life and starting anew.
The Road to Jonestown: Jim Jones and Peoples Temple
From the New York Times bestselling author of Manson comes this comprehensive narrative of Jim Jones: his life, his death, and every detail in between.
Jeff Guinn scoured FBI reports, spoke with Jonestown survivors, and interviewed people from Jones's home town to craft his account of the infamous cult leader's life and church. Over 900 people died at the Jonestown massacre, including hundreds of infants and children. It stands as one of the greatest tragedies of the modern era and the largest murder-suicide in American history. Here, Guinn offers a disturbing portrait of the con-man behind it all.
Not Without My Sister: The True Story of Three Girls Violated and Betrayed by Those They Trusted
This illuminating book from Juliana Jones, Celeste Jones, and Kristina Buhring, three sisters born into the Children of God cult, shines a light on one of the most infamous religious cults and its long legacy of abuse.
Sexually abused from an early age, Juliana, Celeste, and Kristina were exploited, beaten, and robbed of their childhood. Here, they chronicle their escape and the steps they took to rebuild their lives.
Seductive Poison: A Jonestown Survivor's Story of Life and Death in the Peoples Temple
Once a high-ranking member of the Peoples Temple, Deborah Layton now opens up about Jonestown—and how she survived it.
When Layton arrived in Guyana, she knew something was wrong. But her concerns were brushed off, her pleas for help ignored. No one was willing to believe that Jim Jones could seriously carry out the tragedy he swore he would one day enact. In this unforgettable account, Layton explores how easy it is to fall under the spell of a cult leader and how hard it can be to survive.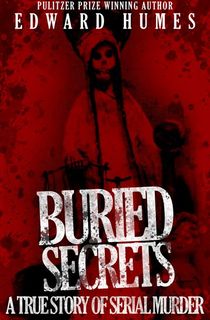 Buried Secrets
Called the "definitive study" of the ritualistic killings in Matamoros, Mexico by Publishers Weekly, this book by Pulitzer Prize-winning journalist Edward Humes explores Adolfo Constanzo and his murder spree.
A devotee of Santería, Constanzo initially worked as a fortune-teller in Mexico City. Soon, however, he found there was a profit to be made in the drug trade. So he established a cult-like gang, dubbed "Los Narcosatánicos" by the media, and declared himself its leader. Yet as Constanzo's power over the drug trade grew, so too did his vicious brutality.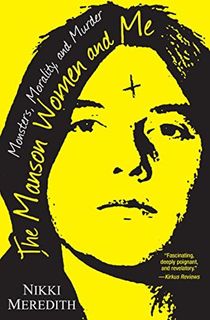 The Manson Women and Me
When award-winning journalist Nikki Meredith began visiting Manson Family members and convicted murderers Leslie Van Houten and Patricia Krenwinkel in prison, she wanted to discover whether incarceration had changed them. What she found herself facing, however, was a deeper, darker question: what could cause seemingly "normal" young women, individuals with promise and drive, to commit such unspeakable acts of violence? Here, the author seeks to untangle such difficult questions by going directly to the source.
For additional reading on the Manson cult murders and the life of victim Sharon Tate, check out Greg King's Sharon Tate and the Manson Murders. Thoroughly researched, King's comprehensive investigation draws on a wealth of rare material to offer a new perspective on one of the most notorious murder sprees in American history and the lives it cut short.
Going Clear: Scientology, Hollywood, and the Prison of Belief
From Pulitzer Prize-winning author Lawrence Wright comes the deepest dive you could hope to find into the secretive world of Scientology.
The result of over 200 interviews with former Scientologists, Wright's exhaustive investigation explores every aspect of Scientology. From Scientology's origins to its future, its founder to its members being bound to the Church for a billion years, no stone is left unturned. If you're curious to uncover the sobering reality of Scientology, this book is for you.
Beyond Belief: My Secret Life Inside Scientology and My Harrowing Escape
From Jenna Miscavige Hill, the niece of current Scientology leader David Miscavige, comes this haunting memoir about life in the Church and the struggles she faced to free herself from it.
Miscavige offers an intensely personal insider's look at Scientology, discussing the organization's rituals and the manipulation and abuse she suffered at the hands of her family. A genre-defining memoir, Beyond Belief "packs a powerful punch...Along the way, we get one of the most complete and compelling narratives of how someone grows up in, and falls under the spell of, this organization...One of the most devastating takedowns of Scientology ever published" (Huffington Post).
Breaking Free: How I Escaped Polygamy, the FLDS Cult, and My Father, Warren Jeffs
Born into the Fundamentalist Church of Jesus Christ of Latter-Day Saints, a polygamist sect within the Mormon Church, Rachel Jeffs knew terror like no other. Her father, Warren Jeffs, was the sect's leader.
Sexually assaulted, cut off from loved ones, and forced into arranged marriages at an early age, Rachel Jeffs suffered years of abuse while under the control of her father. Here, she opens up about the pain she suffered from her faith and her family, exposing the harsh inner workings of the secretive community while also delivering a narrative of hope and survival.
Under the Banner of Heaven: A Story of Violent Faith
In this national bestseller, celebrated author Jon Krakauer offers an unflinching look at America's isolated Mormon Fundamentalist communities, examining the lives of its followers. At the center of Krakauer's nonfiction narrative are brothers Ron and Dan Lafferty, two religious zealots who insist they received a commandment from God to kill a woman and her baby girl.
Related: 12 True Crime Authors Who Will Hook You on the Genre
Meticulously researched and expertly told, Krakauer's narrative tracks the dark reality of religious fundamentalism in America, exploring how such extremism takes root.
Escape: A Memoir
At eighteen years old, FLDS member Carolyn Jessop was forced into a marriage with a man thirty-two years older than her who already had three wives.
For over fifteen years, Carolyn lived under the thumb of her husband. In 2003, Carolyn finally escaped with her eight children and just $20 to her name. Now, Carolyn has written a searingly personal account of life in the Fundamentalist Church of Jesus Christ of Latter-Day Saints. The first woman to ever win full custody in a suit against the FLDS, her story of escape and survival will leave you moved.
Underground: The Tokyo Gas Attack and the Japanese Psyche
On March 20, 1995, five members of the religious cult Aum Shinrikyo entered the Tokyo subway system and released sarin, a poisonous gas over twenty times more deadly than cyanide, on unsuspecting passengers.
The terrorist attack sent shockwaves through the city and around the world. In this powerful text, acclaimed author Haruki Murakami explores every facet of the attack and its impact on Japanese society. Murakami interviews survivors, cult members, and witnesses to better understand the attack and his country's response to it. Ultimately, Murakami comes to a disturbing conclusion: that this could happen in any place, at any time.
This post is sponsored by Open Road Media. Thank you for supporting our partners, who make it possible for The Lineup to continue publishing the stories you love.