Brian Evenson has unearthed many a rock in search of the darkest horrors of the human psyche. The prolific and innovative author's first book, Altmann's Tongue (1994), is a collection of stories that so boldly exhibited gruesome horror—including depictions of characters cutting off their own body parts—that it caused quite a bit of a stir. In fact, Evenson had to step down from his post at Brigham Young University after its publication, with the school citing "divergent missions" for his departure. That was in 1995. Since then, Evenson has published upwards of 20 unique books that have continued to push the boundaries of both literary fiction and horror.
Writers tend to find their niche and continue to grow within that carved-out section of a genre, but not Evenson. For every novel, there was a diverse collection of stories; and just when Evenson began a rhythm, he stepped outside of the box and experimented with everything from limited edition books adorned with his own bloody fingerprints (Baby Leg, 2009) to co-writing innovative tomes like The Deaths of Henry King with Jesse Ball and Lilli Carré.
Related: Ellen Datlow Recommends 13 Dark & Creepy Books to Read In the Time of COVID-19 (That Are Not Apocalyptic)
Under the pen name B.K. Evenson, he applied his deft eye for the horrific to the video game franchise Dead Space, with the 2010 novelization, Dead Space: Martyr. He even lent his prowess to the Alien film series with 2008's novel tie-in, No Exit.
Evenson's creativity extends to his publishing choices. In 2016, his long-time publisher, the Minneapolis-based Coffee House Press, reprinted some of his best early works. If laid out side-by-side, the book covers create a wondrous image of an impossible beast. In addition to working on his own projects, Evenson is an active participant in the online literary community. He also teaches in the Creative Writing MFA program at the California Institute of the Arts (CalArts).
With so many titles to his name, it might be difficult for readers new to his work to explore the diverse horrors Brian Evenson has unearthed on the page. Here are eight indispensable titles to guide you through the work of a literary master.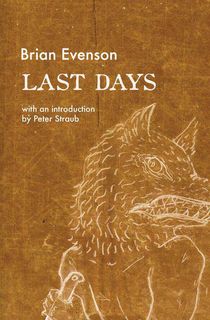 Last Days
Last Days is one of the finest examples of Evenson's deadly ability to present a menacing horror that unfolds slowly, without scaring readers away—until it's too late. The novel focuses on a private detective named Kline, who's on the run after stealing money. It starts off like any other noir narrative, but Evenson soon introduces a twist that makes it all his own: Kline is kidnapped by a Christian cult, whose believers amputate and disfigure themselves in the name of scripture. The cult forces him to investigate the mysterious death of Aline, the group's leader.
An expansion of an early novella, "The Brotherhood of Mutilation," this full-length novel is a grisly descent into murder, deceit, and more. If you can only choose one book to get a feel for Brian Evenson's work, Last Days is it. It's a story so bizarrely unique, the closest you can find might be William Hjortsberg's Falling Angel (adapted to film by Ridley Scott).
Song for the Unraveling of the World
The winner of the 2020 Los Angeles Times Ray Bradbury Prize, Evenson's latest book contains a rich lineup of horror fiction. The stories contained within mark Evenson at his absolute best—moving through the familiar to get to dizzying new heights of fear.
Related: Master of Horror: 13 Terrifying Graham Masterton Books
Standout tales include the opening story, "No Matter Which Way We Turned," about a girl without a face—no matter which way you look at her, you can only see the back of her head; "The Tower," which enters post-apocalyptic territory in its tale of survivors who live in subterranean holes hidden by a mysterious, Kafkaesque tower; and the inventive "Line of Sight," about an alien doppelganger that takes over the starring role in a film.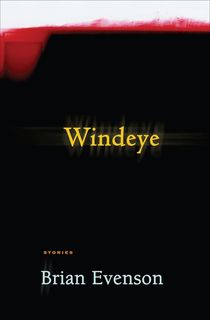 Windeye
2012's Windeye consists of 25 short stories that demonstrate the other side of horror—the cosmic and the weird. Still, it's a collection that is hard to pin down. The world you enter in these pages is nothing short of strange. Among the strongest of the stories is the eponymous "Windeye," in which a middle-aged man combs through his memory and reflects on the childhood games he played with his sister, whose mysterious, seemingly impossible disappearance still haunts him. The same could be said of the other stories in the collection—they explore fear and fantasy in the inexplicable, the impossible, and the uncanny.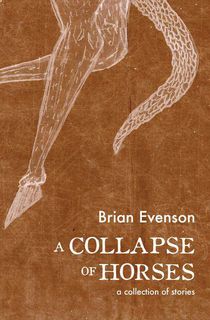 A Collapse of Horses
We've cycled from psychological horror to the uncanny—and now, Evenson begins to explore the wilderness in this, dare I say, Western collection? A Collapse of Horses conjures dark chasms in the desert, off-planet drillers, thieves disappearing in the night, and more.
In "The Dust," a crew of workers on an alien planet deal with dwindling resources that slip away as quickly as time itself; "Blood Drip" sees a man who's lost in the wilderness and crazed with thirst hunt for a water source that may only exist in his mind; and the title story, "A Collapse of Horses," begins at the end of the narrative and rewinds back to the beginning. Perhaps that's what sets this collection apart from some of Evenson's others: it takes a narrative's traditional foundations and inverts them into new patterns and literary puzzles.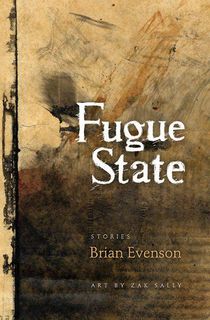 Fugue State
This collection contains a smattering of a little bit of everything, complete with illustrations by artist Zak Sally that work in perfect tandem with Evenson's tales of madness. This time, we see Evenson taking readers on a tour through themes like alternate realities, plagues, blindness, and more.
Related: Kathe Koja, the Stoker Award-Winning Horror Author of The Cipher, Shares Her Favorite Genre-Defying Tales of Terror
"Younger" depicts two girls that are left home alone by their father with explicit instructions not to answer the door, should there come a knock or a ring; and in "Ninety Over Ninety," Evenson writes about the publishing industry itself, in a story that turns out to be refreshingly funny and surprisingly different from the rest of the collection. All in all, as its name suggests, the book as a whole functions as a fugue state for the reader.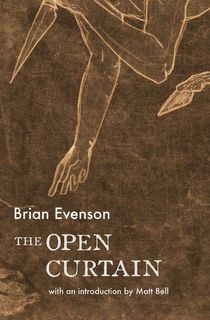 The Open Curtain
Evenson explores Mormonism's shrouded past in this otherworldly literary thriller. Young Rudd is in the middle of a school project when he uncovers disturbing information about a secret Mormon blood sacrifice. It seems the violent ritual played a role in a 1902 murder committed by Brigham Young's grandson. Joined by his half-brother, Rudd sets out to piece together this grisly mystery—and in so doing, slips ever deeper into the dark world of antique religious ritual, until fact and fiction bleed together.
Immobility
A testament to innovation, this novel almost . Let me explain. Evenson participated in Charlie Orr's project, The Hypothetical Library, in which he wrote a blog post reviewing a nonexistent book and Orr designed the cover. Though the project was never meant to develop into a real book, Evenson eventually explored the concept in full.
Set in a post-apocalyptic world, Josef Horkai is newly awoken from his cryogenic slumber. Paralyzed from the waist down, Horkai must make sense of a ruined world where his body and memory have rendered him immobile.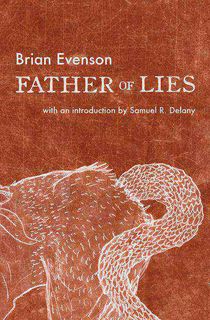 Father of Lies
This is an unsettling novel that explores mental health and the folly of organized religion. Evenson introduces us to Eldon Fochs, who's happily married with children—and might be a sex criminal. The truth may be in his nightmares, in which he relives horrible acts that he doesn't remember committing. Perhaps most intriguing is how Evenson uses multiple character perspectives to accurately explore institutional corruption and the extent to which heinous crimes can be so easily swept under the rug by a chain of bureaucracy.