It's no surprise: We love a good scare. So we asked you, our readers, about the scariest books you've ever read. And boy did you deliver.
Unsurprisingly, the King of Horror—Stephen King, that is—reigned supreme when it comes to evoking terror and giving you nightmares for weeks. But he's not the only one that's caused you to sleep with the light on. From terrifying true crime books like In Cold Blood and Helter Skelter to "children's books" like Scary Stories to Tell in the Dark, these 23 books are sure to haunt your days and nights.
What's the scariest book you've ever read? Let us know in the comments!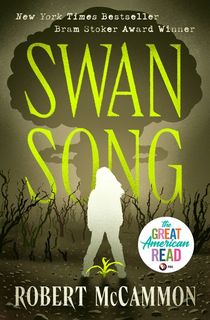 Swan Song
"Now if you guys want to read a book that you won't be able to put down, Swan Song by Robert McCammon is the book you want. I wouldn't call it terrifying, it's just the perfect horror novel. It's flawless." -Melissa H.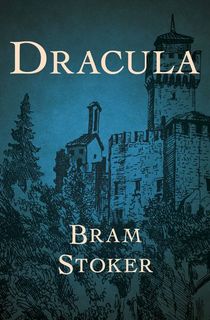 Dracula
"The original Dracula by Stoker. I read it when I was eleven. That scene when Dracula brings a baby home for his wives and the scene where the mother comes to the castle door and the wolves tear her apart. 'Shudder.'" -Cynthia R.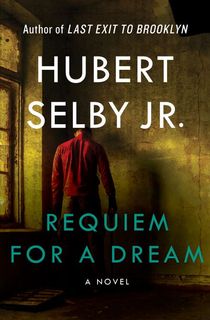 Requiem for a Dream
"Requiem for a Dream. That book is already strange because it's not set up like normal stories; no paragraphs, just sentence after sentence until that chapter ends. While I couldn't put it down, it was utterly disturbing. Especially, with the mother. I was left with nothing but despair and loss. Still haunts me." -Miranda L.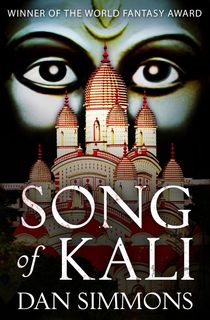 Song of Kali
"Song Of Kali, by Dan Simmons, or The Ruins, by Scott Smith both utterly horrified me and shook me. Amazing books." -Wil M.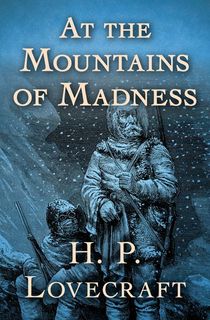 At the Mountains of Madness
"At the Mountains of Madness by Lovecraft. I love Stephen King but he never really scared me but Lovecraft has a knack to catch me." -Gilbert L.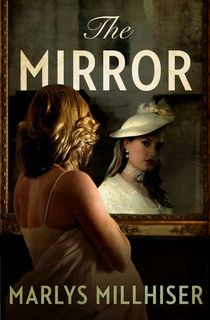 The Mirror
"The Mirror by Marlys Millhiser. It's so creepy to me!! I loved every moment of this book and have the hardest time finding it anywhere!!!" -Megan C.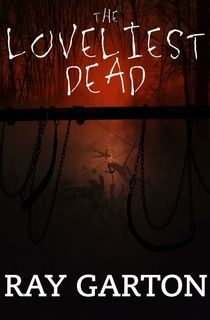 The Loveliest Dead
"The Loveliest Dead. I had to put myself on a curfew and stop reading a few hours before bed or else I couldn't sleep." -Vanessa M.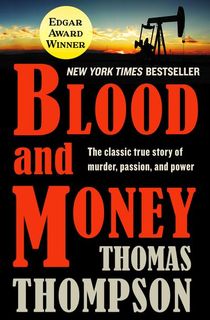 Blood and Money
"[…] Blood and Money. Based on a true account of a prominent Houston physician who slowly poisoned his wife to death. That one stayed with me a long time." -Carol R.
Salem's Lot
"Salem's Lot. Read it at 14, have never been able to have a shade open at night again. Got on the subject this summer so decided to re read at 39, lost 2 nights of sleep...25 years later STILL terrifying." -Holly L.
"Like a few other readers, I first read Salem's Lot as a really young teenager. We lived out in the country and I remember being home alone one night as I was transfixed by this book. Scared the crap of me but thank you Stephen King!!" -Carla P.
"Salem's Lot. The scariest part was when one of the vampire brothers was scratching on the window and asking to be let in. It was a second floor window." -Sylvia D.
Helter Skelter
"This is going to sound ridiculous, but, Helter Skelter gave me nightmares when I was in my 20s. I did finish though." -Sandy F.M.
"Helter Skelter. Read part of it. Put it in a drawer. Didn't open that drawer for nine months. Did finish it most unsettling." -Catherine O.
"Helter Skelter, but it was like a car wreck. You knew you should look away but you just couldn't stop. Scary shit." -Marcelle V.C.
"Helter Skelter. I still sleep with lights on because of that book. Just the thought of those people "creepy crawling" through my house in the dark scares me half to pieces." -Pam R.
"Helter Skelter, I was in my teens when I read it, and every night I just knew they were coming for me because I was reading about them...." -Amy Jo
The Shining
"The Shining by Stephen King has far and away been the scariest book I've ever read. I love scary stories and movies, but many are forgettable. The Shining stays with you." -Melissa R.
"The first time I read The Shining. The hedge animals got to me. As an adult I had to put the book down and sleep with the light on." -Sara M.
"The Shining, by Stephen King. I was only ever able to read it once all the way through, and I was literally peeking around page corners!! And I cut my literary teeth on horror stories as a young child—the scarier the better, 'cause *no* book ever really scared me. Except The Shining." -Lori T.
"The Shining, without a doubt. The imagery is so unsettling that it gets into your head and you feel like you are actually at the Overlook, in the story, in the middle of winter..." -Tamara L.K.
"The Shining hands down. I have read hundreds of novels, novellas and short stories of this genre, but this one scares the crap out of me every time I read it." -Theresa D.B.
In Cold Blood
"In Cold Blood, nothing more horrifying than true evil." -Joan A.G.
"Truman Capote's In Cold Blood. It frightened me to the core. I knew the story to be factual, and could imagine the terror and pain that family suffered." -Karen Beard
"In Cold Blood by Truman Capote. Started reading it early evening and couldn't put it down. Scared because a woman about a block from where I lived was found bludgeoned that morning […]." -Sharon Cornelison
It
"Stephen King's It has always terrified me. When I first read the book, I was 12 and couldn't leave my bedroom without checking if Pennywise wasn't hiding somewhere." -Ashlee N.
"It by Stephen King. Enough so that several times while reading I actually had to put it down and go do something happy for awhile. Most of his books are terrifying (which is why I keep coming back), but It got to me. […]" -Ashely H.B.
"It by Stephen King scared the bejesus out of me when it first was released." -Gena C.
"Stephen King's It. I was rereading the part where Beverly saw blood coming out of the sink when I had to go to the bathroom and the owner of the house did turn off the water without telling so when I flushed the toilet and it began shaking and doing sound it does when there's no water almost had a heart attack." -Marcel B.
"It by Stephen King. Slept with lights on for a couple of weeks! Also the last time I have read anything by the author..." -John H.K.
House of Leaves
"There was a part that describes an invisible shadow monster. I was reading in a public and well lit place and I got so creeped out that I had to put the book down. It was the subtlety of the description of the invisible creature in the shadows coupled with the utter helplessness of the person describing it that did me in. Honestly, that book is worth it for the paragraph alone. Kept me up all night that night, skeeved me out for months afterwards, and it took me forever to read it (though it is quite lengthy) because from that paragraph on I would only read it in a public place, never my house." -Stacey B.
The Exorcist
"The Exorcist - and the light in my room went out during a particularly scary part of the read, making it worse." -LouAnn M.F.
"The Exorcist. I was so scared by this book that I couldn't read it at night. I am a huge horror fan and could read the scariest books of this genre at any time, even the middle of the night. But The Exorcist terrified me in a way no other book has. It's been probably nearly 40 years since I read this book and I'm still terrified. It's much more frightening than the movie." -Candy M.
"The Exorcist—the copy with the super creepy photo illustration on the front, I believe it was the original cover. The content matter is freaky enough but when you add your imagination to it, it's like a living nightmare. I've never read it again and I threw the book out because the thought of having it in my house just seemed like an invite for evil." -SA N.
The Stand
"The Stand. The book itself was one thing, but I had a cold when I read it and convinced myself I had the super flu. Then a tabloid at the supermarket was warning of killer viruses the same week." -Kelly M.S.
"When I read The Stand I ended up with a horrible sinus infection. Wouldn't have thought too much about it, until I loaned it to a friend's husband, and she called and told me that he was getting a cold. My husband had a seizure while reading Firestarter. Somehow Stephen King manages to get inside your head." -Denise B.D.
"The Stand. I used to read it once a year, followed then by weeks of dreams of being a survivor. And Insomnia. again by Stephen King, stuck with me for a long time, like I could not get visions from the story out of my head." -Samantha K.C.
Scary Stories to Tell in the Dark
"The only book that ever scared me was Scary Stories to Tell in the Dark. That damn Harold story and the girl with spiders in her face would keep me up at night when I was little." -Jackaford B.
"Scary Stories to Tell in the Dark by Alvin Schwartz. I was young. I'm a devout horror fan and nothing has scared me quite like that since." -Dana R.
"Scary Stories to Tell in the Dark. Scared me as a kid but yet I would sprint to take the book out on Library day. The sketches and stories still remain with me that I bought the hard cover trilogy. Remember when her pimple exploded because it was a nest of spiders?"-Deanna N.
The Haunting of Hill House
"The Haunting of Hill House scared me, I think I first read it when I was about 12 […]." -Jane M.S.
"The Haunting of Hill House or pretty much any short story by Shirley Jackson. Especially 'The Lottery.'" -Kristi S.
"Shirley Jackson's The Haunting of Hill House. That one part where a scared character reaches for and holds her friend's hand...I nearly chucked the book across the room!" -Michelle M.
"The Haunting Of Hill House by Shirley Jackson. This will plant a permanent chill going up your back. Woo, scary!" -Patricia T.
American Psycho
"American Psycho by Bret Easton Ellis. No book has ever given me such realistic, horrifying nightmares. It's a difficult read, but incredibly well-written." -Liz D.
"American Psycho. I stepped away from it multiple times swearing my psyche would be better to Just. Not. But then also, I Just. Had. To. Over the course of whatever amount of time, I returned to it again and again. […]." -Tracey F.
"American Psycho is the only book that gave me nightmares and I have read a lot of horror and serial killer books." -Janet S.
"American Psycho. Although it's a satirical movie, it is very gruesome and there were parts where I had to put the book down, my stomach was churning." -Annie F.
The Little Stranger
"The Little Stranger by Sarah Waters. The thing I found the most unsettling was that the characters weren't really frightened by all this scary stuff going on. I had to put the book down a couple of times!" -Renee W.
"The Little Stranger by Sarah Waters. Her descriptions of the supernatural are absolutely terrifying. Really fills you with a mounting sense of dread as you read on." -Kathryn F.
Bird Box
"The Bird Box by Josh Malerman. You know that feeling you'd get when you were little and home alone, and you had to get to the other end of the hallway where the light switch was and you know there's nothing to be scared of but you still end up running to the light switch? This book gives you that same feeling." -Audrey C.
Amityville Horror
"Amityville Horror for sure! Read it as a teenager. Had to sleep with the lights on for a long time. Ugh Jody the pig and it's creepy red eyes outside the window and it's nasty ghost hooves walking on the child in bed." -Lindsay McPinzie
"Amityville Horror. I got up to use the bathroom and looked at the clock as I went by and it was exactly 3:15. Anybody that has read the book knows what that means. I got cold chills all over and couldn't go to sleep." -Lynnette B.
"Amityville Horror... read it when I was 12 and just kept thinking OMG this is real! Didn't sleep well for a while." -Sandy L.
The Troop
"The Troop...Think author is Nick Cutter. Scared the BJesus out of me. Made me nauseous. I TRIPLE DARE ANYONE TO READ IT AND TELL ME ABOUT IT!" -Charolette A.B.
"The Troop by Nick Cutter. Reeealllly unsettling." -Justine N.
"So many good answers! I love Stephen King! But just to choose one I haven't seen anyone mention The Troop by Nick Cutter. Definitely creepy and seeing some of the children's true colors is scary." -Mary P.A.
"The Troop by Nick Cutter. I read a lot of horror and that one of the only books to ever really get under my skin. It's extremely unsettling." -Eric H.
Featured photo: Priscilla Du Preez / Unsplash