For many people, Halloween stands as a favorite holiday. And for good reason! It's the time of the year that the weather dips and the leaves change. You get to embrace all the macabre and disturbing things you hold close to your heart. Plus, it's a chance to become someone else—be it a fairy princess or an axe murderer.
Related: 13 Creepy Halloween Horror Movies You Need to See
Naturally, anyone who loves the holiday is going to want to spend the whole month of October doubling down with spooky content. There's no shortage of terrifying books to get your hands on. And when it comes to Halloween-specific content, there's a wealth of movies out there to choose from. Halloween horror books, however? Not so easy to find.
Luckily, The Lineup has done the work for you. Here are 12 of the scariest books for Halloween to make your holiday a real scream.
Halloween Horror Stories and Collections
DEAD LEAVES: 9 Tales from the Witching Season
Author Kealan Patrick Burke weaves nine chilling tales centered around the scariest night of the year. This collection takes readers from unsettling text messages predicting the apocalypse to a pair of brothers drawn to the only undecorated house on Halloween, from a young girl recalling a deadly rhyme to a woman accused of witchcraft. Within the pages, you will find an atmosphere as thick and chilly as the darkest Halloween night!
Haunted Nights
Do you prefer your Halloween horror stories quick and packed with terror? Then this short story collection is the book for you. It contains 16 exclusive tales all focused on the creepiest holiday of the year. Pumpkins, ghosts, urban legends, deadly parties—this collection has it all.
Related: Ellen Datlow Recommends 13 Dark & Creepy Books
Branching out from the widely-known October 31st celebrations, these stories also touch on All Souls' Day, Dia de Los Muertos, and Devil's Night. With work from notable authors like Stephen Graham Jones, Jonathan Maberry, and Seanan McGuire, you can't go wrong!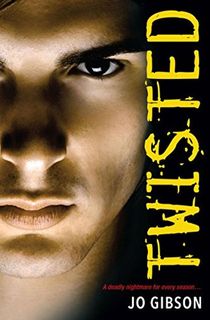 Twisted
This book contains three separate novels, and while only one of them centers around Halloween, this read is a great investment if you love holiday-themed horror. The other two stories in this book focus on Valentine's Day and Christmas.
In the middle tale, there's buzz around town as a Halloween party is set up in a remote lodge in the woods. But things get out of hand for Jennifer Larkin when her friends decide to put together a seance. It's everything the local psychic warned them against, but isn't it just a game? Not when the spirits are hungry for revenge and the party guest become their prisoners.
Halloween Horror Books About Folklore and Urban Legends
Benny Rose, the Cannibal King
The legend of Benny Rose, the Cannibal King haunts Blackwood, Vermont. There's not a child in town that doesn't know his terrifying tales, and Halloween is the perfect night to share them. In the Fall of 1987, Desiree St. Fleur and her friends decide to use the legend to prank the new girl at school. However, as a raging storm rolls into Blackwood, the Halloween celebrations are disrupted—and the high schoolers find themselves trapped and hunted in a peculiar neighborhood where no one heeds their cries for help. An urban legend has come to life, and it demands to be sated.
Related: 8 Modern LGBTQ+ Horror Authors Revolutionizing the Genre
By far one of the scariest books for Halloween!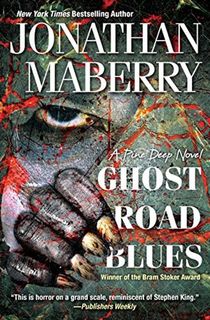 Ghost Road Blues
A blues musician called the Bone Man was the center of a horrific event 30 years ago. After slaying the devil at the crossroads, the Bone Man was beaten to death and placed in a cornfield as a scarecrow. That's what the story says, anyway.
Related: 13 Best Jonathan Maberry Horror and Paranormal Books
Now Pine Deep celebrates this gruesome history each year with a haunted hayride that pulls tourists in by droves. But this year the town's terrors are going to be all too real. True evil is descending on the town—hiding behind masks, living in their hearts, and haunting their nightmares.
As the first book in a terrifying trilogy, the scares never stop.
Halloween Fiend
From the outside, Strang may appear to be a typical quaint town. But that is far from the truth. Each night, the town is set upon by a creature named Halloween. As the sun dips below the horizon, Halloween emerges to gather an offering from each household. The townspeople agree to this bargain, for the tricks he employs on those who refuse are far worse.
Related: Trick or Treat: 9 Halloween Books for Adults
But his nightly demands are nothing compared to what he expects the citizens to take part in on All Hallows' Eve.
Dark Harvest
The October Boy. Ol' Hacksaw Face. Sawtooth Jack. It doesn't matter the name—everyone in town knows who he is. Each Halloween he steps out of the cornfields, knife in hand, to hunt the townspeople. But the hunted are also the hunters, as each year droves of teenage boys wait for their chance to take down this creature of legend.
Related: These Bewitching Folk Horror Books Will Haunt Your Dreams

Halloween 1963 is much the same. Pete McCormick will sacrifice anything if it means he gets to slay the October Boy and get out of his dead-end life. He just wants to be a winner. But he's not prepared for the horrifying truth behind the October Boy.
With a film adaptation coming soon, this is guaranteed to be one of the best books for Halloween!
The October Boys
A group of 12-year-old boys are out trick-or-treating in London in 1988, when the inharmonious sounds of an ice cream truck reach their years. It's unusual on a chilly night, but their focus is on their candy, rather than the oddity. That is, until they saw the truck and it's faceless shadow of a driver. Until one of them was taken.

28 years later, Halloween is creeping slowly in, and Tom Craven is still shaken by what happened all those years ago. Their friend was never found, and Tom has been troubled by terrible visions ever since. This year, he returns to the spot where it all began. But he's not the only one who has struggled with the past—his friends have returned as well. But so has the Ice Cream Man, determined to collect the ones that got away.
Haunted Halloween Horror Books
The Night Country
At midnight on Halloween, a car full of five teenagers flies off the road, leaving three dead as they slam into a tree. The fourth teen suffers severe brain damage, while the fifth escapes unscathed. But a year after the tragic incident, the three dead teens return to complete an eerie mission amongst the living they left behind.
This tense ghost story weaves through the desperate lives of three people who were forever changed by that horrible night: Tim, the survivor who lost everything; Brooks, the cop drowning in guilt, and Kyle's mom, who struggles to love the boy the doctor's brought back to her. One of these suffering souls has set a terrible plan in motion, with the ghosts watching their every move.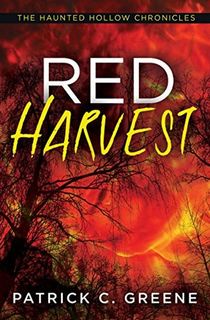 Red Harvest
If you're not familiar with Patrick C. Greene, Red Harvest is a great read for any fan of Stephen King or Dean Koontz.
Ember Hollow is a cozy, quiet farm community just like any other... until Halloween. Every year is the same—kids throw together the spookiest costumes they can as pumpkins are poked and sliced into creepy lanterns. As parents rush to stockpile candy, the Pumpkin Parade is organized. But this Devil's Night isn't so quaint.
Related: Trick or Treat: 6 Creepy Halloween Urban Legends
The townspeople have been having dark and twisted visions. Some of them are convinced it's a town-wide streak of madness. Others believe they've lost their souls. While one recently sober singer battles the temptation to make a fateful deal, a strange boy in town is locked away in a shed for reasons you couldn't begin to imagine. And the people of Ember Hollow will do whatever it takes to make it through this haunting holiday.
Kill Creek
Finch House sits at the end of the road in a forgotten Kansas countryside. Abandoned and overgrown, it has sat neglected and alone for years. But for the first time in decades, its door is about to be opened. And the creature waiting there in the shadows is eager for company.

Sam McGarver is one of four horror authors invited to stay in Finch House over Halloween night. He's hesitant at first, but it's one of the most notorious haunted houses in the country—how could he refuse? But their little publicity stunt turns deadly when the entity awakened within becomes determined to torment them—and to drag them into the continuing Kill Creek's bloody legacy.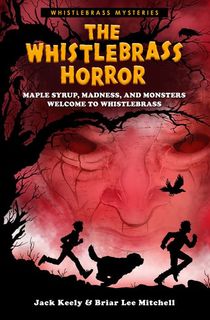 The Whistlebrass Horror
It's never easy being the new kid, but in a town like Whistlebrass, prepare for a whole new level of trouble. Trouble you might not survive.
Related: 7 Spooky Movies to Binge Watch for Halloween
It's Halloween at last, and rather than cute kids in costumes, the street is full of nefarious creatures. Whistlebrass's citizens are disappearing—one right after the other—and one of the vanished happens to be the little sister of Casey Wilde, new kid extraordinaire. With a cunning sociopathic, a horde of sentient shadows, a life-stealing lizard-man on the prowl, finding his sister seems impossible. But he's not giving up so easy.