Ghost stories hold an enduring appeal for fans of the creepy and strange. They're terrifying, but also hint at a world of the unseen, lying just beyond the veil of the everyday. Whether it's a modern story of haunting or a classic tale, we can't get enough ghost stories. The following 20 ghost books truly put the 'boo' in 'books.' Filled with haunted houses, deadly apparitions, and otherworldly creatures, these books about ghosts are sure to haunt you long after the story is over.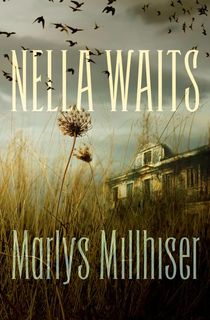 Nella Waits
Potential mothers-in-law are terrifying enough, but try living with one that watches over your relationship from beyond the grave. When Lynette grows close to Jay Van Fleet, who lives in the eerie Van Fleet mansion that's said to be haunted by the ghost of his mother Nella, strange and terrible things begin to happen. Nella wants to keep Jay all the herself, and is willing to do anything to ensure that happens.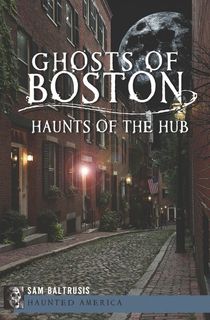 Ghosts of Boston
Founded in 1630 and the site of significant moments in the Revolutionary War, Boston has seen a lot in its 400-odd years of existence. But while people flock to its famous battlefields, universities, and other historical landmarks, a different kind of tourist walks among them—ones of a more supernatural variety. Writer Sam Baltrusis ventures into Boston's most haunted corners to tell stories of notable spirits who lived in the city during their lifetimes and have yet to leave in the wake of their deaths...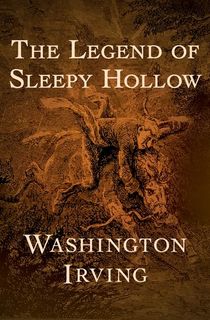 The Legend of Sleepy Hollow
This spooky classic, written in 1820 by Washington Irving, follows Ichabod Crane on a chilling race for his life. Crane, a superstitious schoolteacher, is traveling through the gloomy glen of Sleepy Hollow when he encounters a menacing figure on a horse. The specter is none other than the Headless Horseman, with his severed head placed upon his saddle. Crane flees to a bridge adjacent to the cemetery where it is said that the Horseman cannot cross. The eerie open ending to Irving's tale will leave you restless, making you rethink any midnight rides you might take.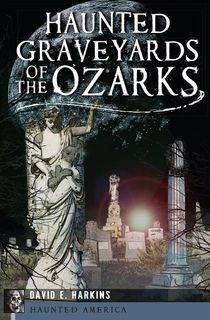 Haunted Graveyards of the Ozarks
If Netflix's Ozark has shown us anything, it's that this region of Missouri can be a little...bleak. And when you throw haunted graveyards into the mix, you've got something extra spooky. This book does exactly that, examining the many instances of paranormal activity within the area's freakiest cemeteries. From tales of Civil War soldiers roaming the grounds to the tragic histories of families buried onsite, the founder of The Ozarks Paranormal Society offers a chilling look at the final resting places of those who do not seem to rest...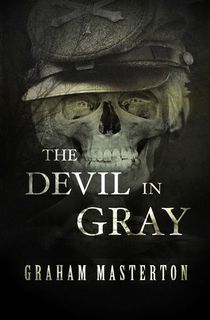 The Devil in Gray
In The Devil in Gray, an unseen serial killer begins massacring the residents of Richmond, Virginia. As homicide detective Martin Decker investigates, he discovers that the killer has been able to penetrate locked rooms and vanish without a trace … realizing that this kind of evil may be coming from beyond the grave. How can you stop a killer you can't see?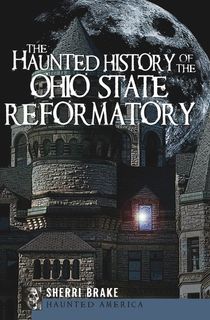 The Haunted History of the Ohio State Reformatory
The Ohio State Reformatory has worn many hats over the centuries. After several years as a training field for Civil War soldiers, it became a prison for wayward youths and first-time criminal offenders. But as time moved on, the crimes of those housed within its walls grew more extreme—and its living conditions more brutal and inhumane. It comes as no surprise that it's now one of America's most haunted sites—a place with a history so dark, it can still be felt and seen today. Adding to its colorful past is its Hollywood debut as the setting of the film Shawshank Redemption.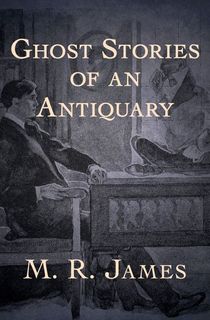 Ghost Stories of an Antiquary
M.R. James' collection of ghost stories is actually intended for people to read aloud. James' gothic style mixes subtle elements of horror with the supernatural, and some of his stories—including "Oh, Whistle, and I'll Come to You, My Lad," "Lost Hearts," and "The Treasure of Abbott Thomas," have been adapted to radio, television, and film. It's been over a century since these tales were written, yet they continue to evoke terror and sleepless nights in those who dare to read them.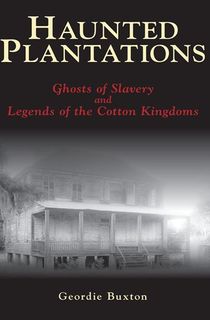 Haunted Plantations
The plantations of Georgia and the Carolinas are rife with ghost stories. In one, singing African tribesmen drown themselves to avoid a life of slavery. Another sees a French teacher use blood—not red ink—to grade her papers. And then there's the tale of a strange incident at a museum, which points to a parallel between the Egyptian pharaohs and the Southern slaveowners ... Author and ghost tour leader Geordie Buxton brings these eerie tales to life, drawing from folklore, legend, and the horrifying history of the Antebellum South.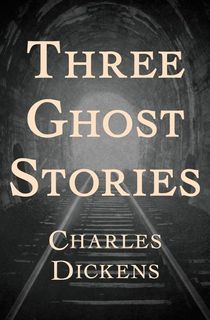 Three Ghost Stories
The three ghost stories in Dickens' eerie collection are "The Haunted House," "The Trial for Murder," and "The Signal-Man." All three have to do with terrifying hauntings. From a spirit tormenting a juror at his killer's trial to a former homeowner's downright creepy presence in the new tenant's bed, these frightening tales will haunt you for days to come.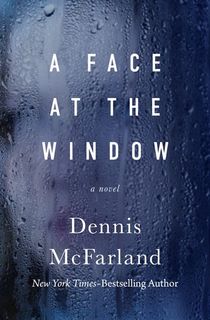 A Face at the Window
When the Selways head to London to escape the eerie quiet of their own home, they realize that they've simply traded one horror for another. Fifty years ago at the Hotel Willerton, a girl fell to her death from one of the windows. And now, that girl is haunting recovering alcoholic and drug addict Cookson Selway.
Dark Matter
Set in the 1930s, 28-year-old Jack is eager to change his life and embark on an Arctic expedition. But as they reach the fictional Gruhuken, things begin the change. Night comes, and one by one the members of his team are forced to leave. Jack must decide whether to stay or go—and quick, as the sea begins to freeze. But if Jack stays, he'll hardly be alone in this haunted place …
This House is Haunted
Set in 1867 Norfolk, England, this true 'haunted house' tale follows 21-year-old Eliza as she accepts a governess position and begins to tend for two children. Strangely enough, there are no parents or adults to be seen, and when she mentions her new position to the townspeople they turn away. Things soon turn from strange to creepy, as Eliza finds she's dealing with an angry, jealous ghost within the walls of Gaudlin Hall. From dark and creepy corridors to eerie fog, this book has it all. We recommend reading with the lights on—unless you can handle the terror of reading by flickering candlelight.
Related: 5 Haunted House Books That Will Make You Think Twice About Moving
Hell House
Wealthy magazine and newspaper publisher Rolf Rudolph Deutsch is going to die. But when he starts thinking about his impending death, he wants to know about life after that, and pays a physicist and two mediums $100,000 each to get him the answers. They travel to Belasco House in Maine, which has been sealed shut since 1949, and debate the reason why there are paranormal occurrences within its walls. After spending the night in the house, they begin to realize why residents refer to it as "Hell House." Written in a fast-paced style, this supernatural horror novel is full of material that will haunt your dreams.
The Little Stranger
Hundreds Hall is a crumbling manor home to the Ayres family—whose post-war lifestyle is now in decline. When Dr. Faraday is called to see a patient at the hall, he learns he has not outgrown his childhood fascination with the home, and starts to befriend what remains of the Ayres family—reminiscing over their once-grand way of life. When strange things begin to happen, you'll be asking who or what is responsible, and find yourself racing through the pages to reach the horrifying conclusion.
The Woman in Black
Part horror novel, part ghost story, The Woman in Black will keep you guessing until the very end. Arthur Kipps is a solicitor who attends the funeral of Mrs. Alice Drablow in the small town of Crythin Gifford on the north east coast of England. Summoned to take care of her legal matters, Kipps first sees a mysterious woman dressed in all black at Drablow's funeral, and then begins hearing strange noises and screams throughout the house. But the truth behind the woman in black is so disturbing that you'll be looking for her dark figure long after you finish this book.
Odd Thomas
Odd Thomas has the ability to see dead people, as well as bodachs—which are shadowy figures that surround a person when they're about to die or be involved in a deadly disaster. When we meet Odd, he's approached by the ghost of a girl who leads him to her attacker­­—an old schoolmate of Odd's. As the book progresses, we learn more about his past and how he uses his gift of "supernatural intuition."
Heart-Shaped Box
Stephen King's son, Joe Hill, proves that exceptional horror writing can run in the family. His first novel, Heart-Shaped Box, tells the story of Judas, an aging rockstar, and his obsession with collecting morbid memorabilia—including a dead man's funeral suit, which arrives in a heart-shaped box. Judas soon learns that this ghost is out for revenge, and will stop at nothing until he and everyone around him is dead.
Ghost Story
The "Chowder Society," as a group of old men call themselves, are life-long friends who now gather periodically to catch up and tell ghost stories. But when one member dies, and the survivors are haunted by dreams of their own deaths, it comes out that the group holds a dark secret of murder … and that their past might be catching up to them.
Related: Killer Horror Awaits in the Best Peter Straub Books
All the Lovely Bad Ones
When siblings Travis and Corey learn that their grandmother's Vermont inn has a history of ghost sightings, they decide to create some themselves. Their seemingly harmless pranks have brought more tourists than ever to the inn. But when they realize that their supernatural creations have awakened some very real dangers … they'll wish they had left the inn and its inhabitants alone.
Joyland
Narrator Devin Jones tells the story of a time during college in 1973, when he worked as a carny at a North Carolina amusement park. A few years prior to Jones' employment, a still-at-large killer murdered a young woman named Linda Gray—throwing her body onto the dark tracks of the ride called the Horror House. Her ghost still haunts the amusement park, which provides both distraction and intrigue for Devin … who attempts to solve her murder.
This post is sponsored by Open Road Media. Thank you for supporting our partners, who make it possible for The Lineup to continue publishing the true crime and creepy stories you love.
Featured photo: Rythik / Unsplash