It's that time of year again. You know the one: The air turns crisper, the nights get darker, and all you want to do is snuggle up with some cider and a scary book. If you've exhausted the works of Stephen King, these nine Halloween books for adults are sure to satisfy your craving for terror—whether you're in the mood for real-life ghost stories, true crime tales, or nightmare-inducing horror novels.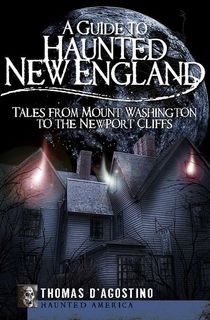 A Guide to Haunted New England
Thanks to the aforementioned Stephen King, New England is often synonymous with ultra-creepy happenings. This collection of true tales reveals the haunted histories of the region's six states—from drowned sailors in Mystic, Connecticut to the haunted trails of New Hampshire's White Mountains. It's the perfect way to add a bit of real-life spookiness to your Halloween season.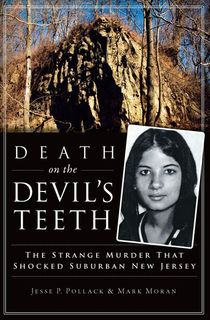 Death on the Devil's Teeth
Are you the sort that's more frightened by human monsters than zombies, vampires, and ghosts? If so, your Halloween read ought to be a terrifying true crime read—like Death on the Devil's Teeth.
On October 31, 1972, a young New Jersey woman named Jeannette DePalma was discovered dead in the woods, her body surrounded by strange objects. Authors Jesse P. Pollack and Mark Moran present all the shocking factors of the still-unsolved case—including the rumors of witchcraft and theories of an uncaught serial killer.
Related: 8 Halloween Horror Books Set on the Spookiest Night of the Year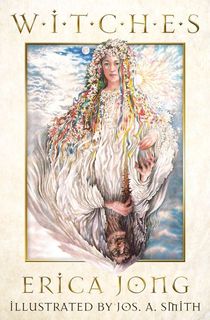 Witches
From the author of Fear of Flying comes a whimsical history of one of Halloween's most beloved characters: the witch. From their place in Pagan religion to their status as feminist icons in modern-day pop culture, this nonfiction account is filled with fun anecdotes about the rich history of witchcraft, complete with illustrations by Jos. A. Smith.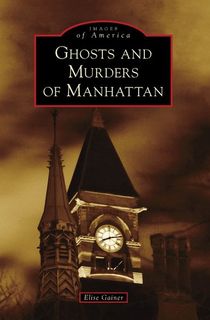 Ghosts and Murders of Manhattan
Aspiring ghost hunters will love this riveting book about the haunted sites of Manhattan. From the ghosts of the round table at the Algonquin Hotel to the eerie Merchants House Museum, New York City has a past chock full of murder, mayhem, and unfortunate souls that veteran tour guide Elise Gainer brings to life.
The Haunting of Hill House
If the Netflix series scared the you-know-what out of you, you'll want to return to the original novel that inspired it. Shirley Jackson's book sees paranormal researcher Dr. Montague try to find evidence that Hill House is, in fact, haunted. To do so, he enlists the help of several people, who will go there and describe what happens during their stay…What ensues is a summer full of paranormal phenomena so frightening and so convincing that this 1959 horror novel is now regarded as one of the finest ever written.
The Witch Elm
Crime writer Tana French is famous for her Dublin Murder Squad series, which focuses on a team of homicide detectives in the Irish capital. The Witch Elm is her latest book, and it's also the first to diverge from her popular series. It stars Toby, a lucky young man who has it all until burglars break into his house and beat him within an inch of his life. Though he's left with severe physical and psychological injuries, he draws some solace from helping his ailing uncle at the family manse. But when a human skull is discovered in the backyard, a new mystery starts to unravel—one that causes to Toby to question his good fortune. He may be able to recover from his attack, but can he ever move on from what he'll soon learn about his own past?
The October Country
Ray Bradbury is best remembered as the author of Fahrenheit 451 and numerous science fiction short stories. But he was also a skilled writer of horror. His 1955 collection, The October Country, contains bone-chilling tales that deliver big scares in a just a couple of pages. "The Small Assassin," which centers around a woman whose convinced her baby is trying to kill her, is particularly jarring—and a must-read for Halloween.
Necrophiliac
French novelist Gabrielle Wittkop once described herself as the heir to the Marquis de Sade. Her novella "Le Necrophile" is one of the most disturbing (and also beautifully written) books ever published. Deeply controversial upon its release in 1972, the book details the exploits of a prolific Parisian necrophiliac through his diary entries. Filled with gruesome details, this one certainly isn't for the faint of heart.
You Should Have Left
Don't underestimate this horror novella by German writer Daniel Kehlmann—it packs a seriously frightening punch in its 100-odd pages. A screenwriter travels to German chalet with his wife and young daughter, hoping to write a sequel to his successful first script. But they immediately sense a sinister presence in their rental home and receive an ominous warning from a stranger: "You should have left." Sometimes it pays to listen to the weird locals...
This post is sponsored by Open Road Media. Thank you for supporting our partners, who make it possible for The Lineup to continue publishing the scary stories you love.
Featured image: poster of "The Haunting of Hill House" via Netflix