What is folk horror? With its emphasis on folklore and outsider culture, the subgenre can be tricky to pin down, with many horror fans taking an "I know it when I see it" approach. Writing for Film School Rejects, Kieran Fisher defines folk horror as "concerned with characters and communities who are located out of the way of urban environments. As such, they have developed their own skewered belief systems, which results in violent and twisted acts being carried out on the unfortunate victims who find themselves caught up in the madness."
Influential cinematic entries in the subgenre include 1968's Witchfinder General, 1971's The Blood On Satan's Claw, and, of course, 1973's The Wicker Man. In 2010, folk horror received a signal boost from actor and filmmaker Mark Gatiss, who examined the subgenre in his BBC documentary, A History of Horror. And in recent years, folk horror has been all the rage on the screen and among horror fans, thanks to eerie woodsy flicks like The Witch, Midsommar, The Ritual, and Gretel & Hansel. But folk horror's roots run deep—in literature as well as cinema.
With that in mind, we present 13 of our favorite folk horror books for your late-night reading pleasure. From Thomas Tryon's influential Harvest Home to modern-day tales of pastoral terror, these folk horror books engage with beliefs that exist on the fringes—and conjure up nightmares as bright as the midnight sun.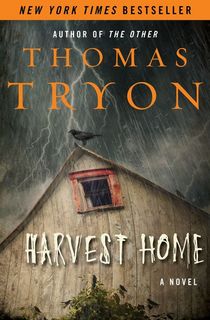 Harvest Home
"A brilliantly imagined horror story" (The Boston Globe) by a New York Times bestselling author and former actor, Harvest Home is considered by many to be one of the ur-texts of folk horror, and an inspiration for Stephen King's "Children of the Corn". Fed up with the grind of city living, the Constantine family decamp to an isolated village in New England. The family hopes the fresh air will clear their heads and revive their spirits. Sure, their new neighbors are a bit unusual—especially when it comes to the annual harvest festival. But their good salt-of-the-earth folk at heart, right? Soon, the Constantines will discover that what seems innocent on the surface is steeped in ancient evil.
Related: Harvest Home: The 1973 Pagan Horror Classic that Laid the Groundwork for Stephen King's "Children of the Corn"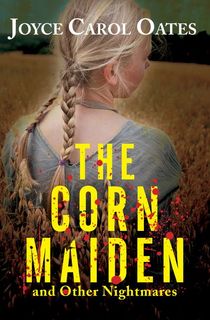 The Corn Maiden
Over the years, Joyce Carol Oates has established herself as one of our most celebrated – and prolific – writers, and there's no better place to encounter her "reputation as a master of psychological dread" (Publishers Weekly) than in this collection of seven "probing, unsettling, intelligent" stories (The Guardian), including the horrific title novella, which tells of the disappearance of an eleven-year-old girl and a ritual called the Corn Maiden.
Related: These Joyce Carol Oates Horror Books Will Take You to the Dark Side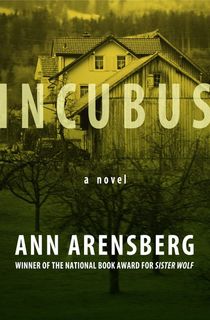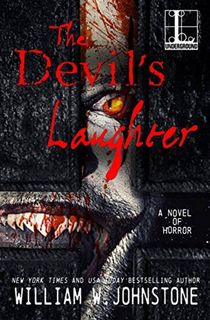 The Devil's Laughter
The name of William Johnstone should be familiar to readers of Grady Hendrix's bestselling history of paperback horror, Paperbacks from Hell. "Double-barreled blasts of lunacy right in the face," Hendrix writes, "Johnstone's books are delightful howls of unhinged insanity." Proving that folk horror doesn't always have to be stuffy or over-serious, Devil's Laughter finds out-of-town rich folks bringing the literal devil to the Louisiana backwoods of LaGrange, and only the God-fearing folks of the town can stop them.
Related: William W. Johnstone: Take a Twisted Ride Through the Mind of the Bestselling Old-School Horror Author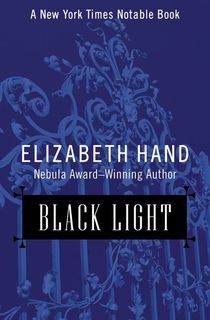 Black Light
Winner of the Nebula, World Fantasy, International Horror Guild, and Shirley Jackson Awards—to name just a few—Elizabeth Hand has proven herself a master of many genres, and few of them more so than the horrific and unsettling. For one example, check out her 1999 novel Black Light, which "does for upstate New York what Stephen King has done for rural Maine." (Publishers Weekly)
Related: 11 Spine-Chilling Authors to Read if You Love Shirley Jackson
HEX
Nominated for the Hugo and World Fantasy Awards, Dutch writer Thomas Olde Heuvelt has been translated into nine languages and published in more than a dozen countries. His bestselling novel HEX brings folk horror crashing into the internet age with the tale of Black Spring, a picturesque town in the Hudson Valley that is home to the Black Rock Witch. Her eyes sewn shut, this seventeenth-century witch nevertheless haunts the town to this day, entering homes at will, standing by bedsides for nights at a time. The town uses technology to keep the curse isolated to their little burg, but when the haunting goes viral, everything begins to change…
The Hidden People
Was Lizzie Higgs brutally murdered by her own husband in the quaint little town of Halfoak, her body burned in her hearth? Or was she already gone before that and replaced by a changeling, as her husband claims? Her cousin has come to Halfoak to find the answer, but he may find the truth more elusive than he expects in this 19th-century village where the "hidden people" are seemingly never far away…
The Auctioneer
"Imagine Stephen King's Needful Things written by Cormac McCarthy, and you've got the right idea," Grady Hendrix writes of this "masterful, flinty" novel from 1976. Newsday calls it a "well-made piece of dynamite" with "the most gripping and violent ending we've encountered for some time." The Baltimore Sun puts it more simply still: "Buy this book." The only novel from author Joan Samson, who tragically passed away from brain cancer not long after its publication, The Auctioneer spent some time on the bestseller list when it was first released, and has recently been rediscovered, with a new introduction by Hendrix.
The Ritual
Recently adapted into the hit Netflix film of the same name, Adam Nevill's modern masterpiece of folk horror follows four friends on a hiking trip in the Scandinavian wilderness. Trying to escape their own problems and patch up old hurts, the quartet instead encounters a nightmare scenario from out of ancient mythology—a monster, worshipped as a god, and stalking them through the primeval woods.
Dark Harvest
"This is contemporary American writing at its finest," Publishers Weekly said of Norman Partridge's Dark Harvest, which won the Bram Stoker Award when it was released in 2006. This tale of a rite of passage in a small Midwestern town in the 1960s is both monster story and parable, and has earned comparisons to Shirley Jackson's "The Lottery." Plus, it's the perfect book to read for Halloween—or any time you want to call up the spirit of Halloween all year long.
White Pines
The synopsis describes White Pines as a "cosmic-folk-Celtic-cult-fantasy-horror novel" from the Bram Stoker Award-nominated Gemma Amor. What more do we really need to tell you? Stoker winner Kealan Patrick Burke may have said it best when he described Amor's work: "Gemma writes like her life depends on it." And you'll turn the pages the same way as you take a visit to White Pines…
Creeping Waves
Not all folk horror is found in the woods, in pagan rites or backwoods communities. Sometimes, it's as close as your radio dial. That's what the people of Leeds, Massachusetts discover when they spin the dial all the way to the left, into those murky, low numbers that haunt this bizarre, unearthly short story collection-cum-mosaic novel from one of the most exciting voices in contemporary horror fiction.
Related: What Are the Best Weird Fiction Books? Here Are 13 Tales of Cosmic Horror to Get You Started
This post is sponsored by Open Road Media. Thank you for supporting our partners, who make it possible for The Lineup to continue publishing the creepy stories you love.