New York Times-bestselling and five-time Bram Stoker Award-winning author Jonathan Maberry has written across more genres than we could count, from young adult horror novels to non-fiction paranormal compendiums, and everything in-between.
His works have been developed for television, film, and even into board games; he has edited and compiled numerous terrifying anthologies for readers of all ages and been called upon as an expert on all things zombie for your favorite History Channel documentaries. You name it, he's done it. One of the biggest names in supernatural and horror fiction, his influence has even impacted the haunting world of The X-Files.
With so much twisted work out there, you may be wondering where to start with the works of Jonathan Maberry. As always, horror fans, we've got you covered. Here are 13 Jonathan Maberry books, from tales of terror to otherworldly narratives of the paranormal, that you cannot miss. And make sure to check out Ink, Maberry's upcoming supernatural thriller, set to release in November 2020.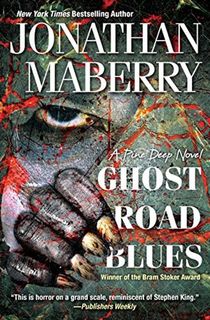 Ghost Road Blues
The book that started it all, Ghost Road Blues kicked off the Pine Deep Trilogy and launched Jonathan Maberry into horror stardom. Winner of the Bram Stoker Award for Best First Novel and named one of the 25 Best Horror Novels of the New Millenium, this is the place to start with Jonathan Maberry's body of work.
Legend has it that decades ago, the Bone Man killed the Devil at his very own crossroads. Now, people come to Pine Deep from far and wide to take in the town's grisly history and enjoy its terrifying tourist traps. But this year, something's different. This year, real evil lurks in shadows of Pine Deep, and it will make itself known.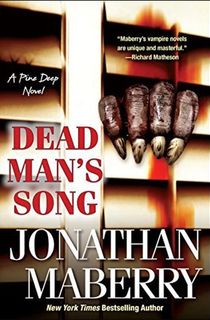 Dead Man's Song
Jonathan Maberry continues the Pine Deep Trilogy with this spooky sequel. Evil has been awakened in Pine Deep, and it's infected the whole town.
Gruesome crimes both new and old have come to the surface. As a local newsman tries to solve the horrors of the past, freshly mutilated bodies keep piling up. Each is the victim of a shocking attack—the kind of which no human could commit.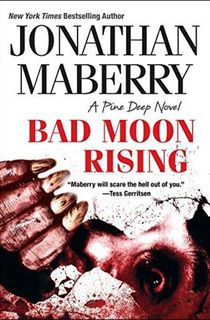 Bad Moon Rising
The third and final Pine Deep novel, this thrilling finale finally puts to rest the unholy evil roiling beneath the town of Pine Deep for the last thirty years.
It's Halloween, and the dead are about to have their revenge. While tourists celebrate the holiday, a terrified population fears for their safety. Night is falling, and it's up to a handful of heroes to save their community from utter destruction. Good and evil will finally come to a head—and the result will be gory.
Dead of Night
A mad prison doctor injects a soon-to-be-executed serial killer with a powerful concoction that will keep his brain alive while his body rots in the grave. What's the worse that can happen? Turns out, quite a lot in this ghoulish tale that kicks of Maberry's Dead of Night series.
Before his body can be placed in the ground, the killer wakes up. And he's hungry.
Rot & Ruin
The first book in Jonathan Maberry's award-winning young-adult Rot & Ruin series, this story takes place in a zombie-infested, post-apocalyptic America.
Benny Imura must find a job by the time he's fifteen, or his government-allotted rations will be chopped in half. Running out of options, Benny begrudgingly agrees to apprentice as a zombie hunter with his older brother.
What he expected to be a boring way to pass the time and keep his relatively-safe livelihood in check winds up providing Benny with more terrifying action than he anticipated, and a lesson in what it really means to be human.
Glimpse
Rain Thomas's life has not been easy. She continues to struggle with the ghosts of her past, and the voices that echo in her head. While on her way to a job interview she asks to borrow a set of reading glasses from a stranger so she can read over her resume. The stranger happily obliges. Suddenly, through a crack in the lens, Rain spies a young boy running through the subway car—screaming.
When she removes the glasses, he's nowhere to be found. And from there, things spiral far out of Rain's control. As she sets out to find the answers, she must test the limits of her sanity and confront the past buried somewhere between dream and nightmare.
Patient Zero
Patient Zero is the first book in Jonathan Maberry's highly popular Joe Ledger series. If you're looking for thrillers with a dash of horror, these books are the perfect mix.
After being recruited by the Department of Homeland Security to lead a newly created task force, Joe Ledger couldn't imagine a more perfect job. But Joe's highly skilled and highly trained, and even he might not be able to stop what's coming next…
Terrorists are about to release a bio-weapon that could change the very chemical makeup of the human race as we know it. The fate of the world is in his hands.
Deadlands: Ghostwalkers
The first in a series of books based on the hit RPG Deadlands, this novel is part Weird, part West.
In the Deadlands, the wild, wild west clashes violently with dark supernatural forces and mad scientists conducting horrifying experiments. The Great Quake of 1868 has demolished the California terrain, and conflict among the people of the Deadlands is never-ending.
When a brutal assassin comes to the town of Paradise Falls, he finds himself embroiled in conflict. Caught between two sides and haunted by his own bloody past, he must find a way to get control of the town—or else.
The X-Files: Origins: Devil's Advocate
For fans of all things The X-Files, if you've ever wondered just how Dana Scully became so skeptical, Jonathan Maberry's addition to young adult duology The X-Files: Origins has all the answers you need.
Fifteen-year-old Dana Scully is having dreams. Dreams that are coming true. Dreams that are starting to seem like visions…
When one of Scully's classmates who recently died appears before her, she begins to wonder if the truth about the classmate's death may still be out there. As more bodies appear and Scully feels inexplicably drawn towards them, she discovers that what she may be facing is the very face of evil. And it may shake her faith forever.
Don't Turn Out the Lights
If you're hungry for even more Jonathan Maberry content after reading through his works, don't miss Don't Turn Out the Lights, a tribute to Alvin Schwartz's legendary Scary Stories to Tell in the Dark.
This new middle-grade horror anthology will be released in September 2020 and seeks to tap into the same eternal terror that made Schwartz's work so memorable. Curated by Maberry, it will feature short stories from authors such as R.L. Stine, Madeleine Roux, Courtney Alameda, and Kami Garcia, as well as illustrations from Iris Compiet.
From haunted houses to rabid monsters, you'll be sleeping with the lights on after reading these stories.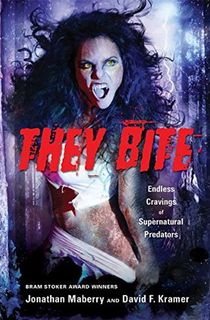 THEY BITE
Don't be afraid: demons are all around you.
Every country, every culture, has its own idea of evil. No one supernatural creature or paranormal entity is the same, and in this chilling compendium of creatures and beasts that go bump in the night, Jonathan Maberry and David F. Kramer will introduce you to them all.
With gorgeous color illustrations and commentary from all the paranormal masters, this book will take you on a journey from the most bone-chilling campfire ghost stories to the comic books and films that have inspired fear for decades.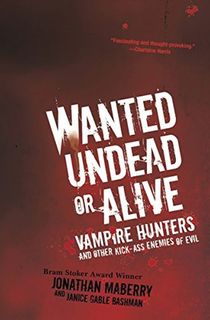 Wanted Undead or Alive
Dying to add a resource book about the undead to your infernal book collection? Jonathan Maberry and Janice Gable Bashman have teamed up to bring you this expert guide on the vampire. Learn all about vampire lore, how to spot a vampire, what to do if you encounter one of these ghastly ghouls in your waking life, and which experts—both real and fictional—to call upon for help.
Including interviews with FBI profilers and the legendary Stan Lee, Wanted Undead or Alive is a ghoulish delight. You'll never have to worry about suffering the bite of the undead after reading it.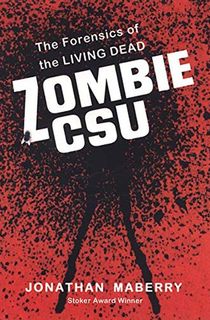 Zombie CSU
Zombies aren't real—yet.
No one knows zombies better than Jonathan Maberry, and in this book, he'll teach you everything you need to know in case we wake up one day to discover zombies walk among us. The author combines hard science with dark humor to concoct this chilling read, examining the psychology of the zombie and showing you how to devise your own zombie apocalypse scorecard. Featuring interviews with forensic experts, zombie movie recommendations, and more, Zombies CSU is a ghoulish good time that doubles as an "indispensable tool for anyone contemplating tackling a festering corpse onslaught" (Fearzone.com).
This post is sponsored by Open Road Media. Thank you for supporting our partners, who make it possible for The Lineup to continue publishing the true crime and creepy stories you love.